Refreshing, lightly sweetened probiotic organic lemonade beverage from Costco!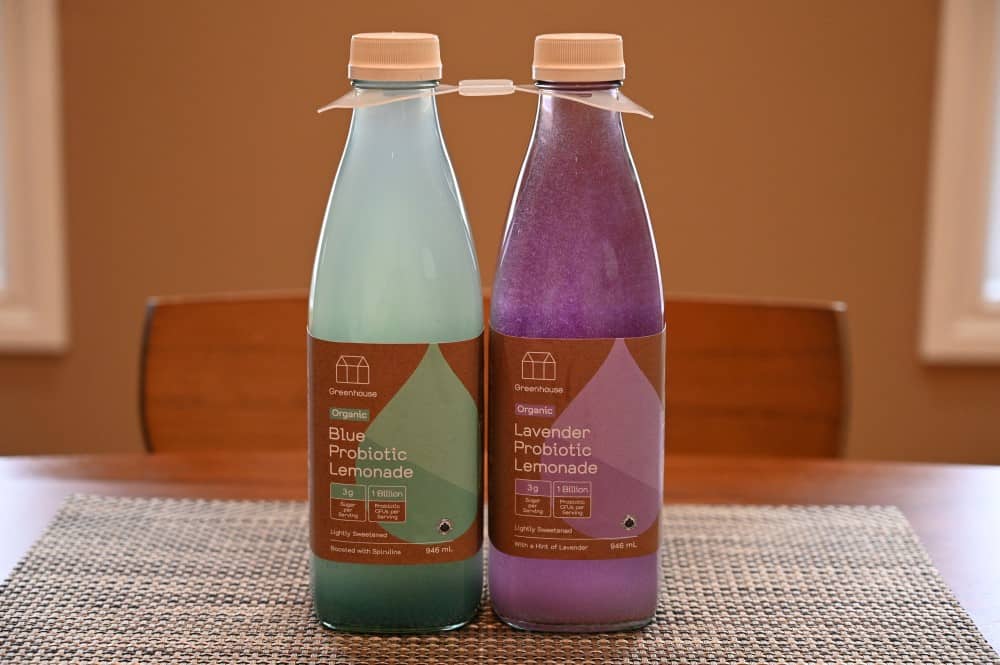 My Costco is now carrying this Greenhouse Organic Probiotic Lemonade and when I saw it I thought it was way too pretty looking to not buy! I've never tried organic probiotic lemonade although I have had kombucha before and reviewed the GTS Kombucha from Costco here.
You can find the Greenhouse Organic Probiotic Lemonade in the refrigerated beverage section near the kombucha. The item number is 1494624.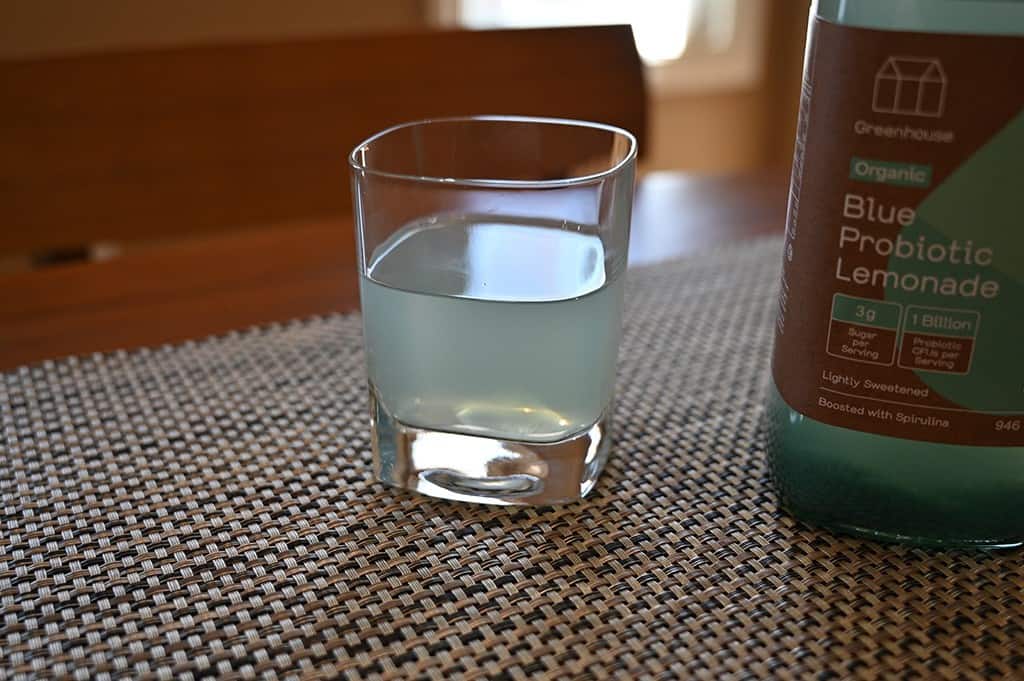 Taste
You get two bottles of lemonade and there are two different flavors, lavender and blue (which is boosted with spirulina). Both kinds are extremely refreshing, not at all sweet and have a strong citrus flavor.
The lavender definitely tastes like lavender and I personally am not the hugest fan of anything lavender flavored so didn't love it but I did enjoy the blue spirulina flavor! The blue bottle tastes just like basic non-sweetened lemonade, you can't taste any spirulina. Is it bad that I was tempted to add tequila to this and somehow turn it into a margarita? If you're expecting a sweet beverage, this is not it, it's definitely more on the sour side and would be perfect on a hot day or after a workout!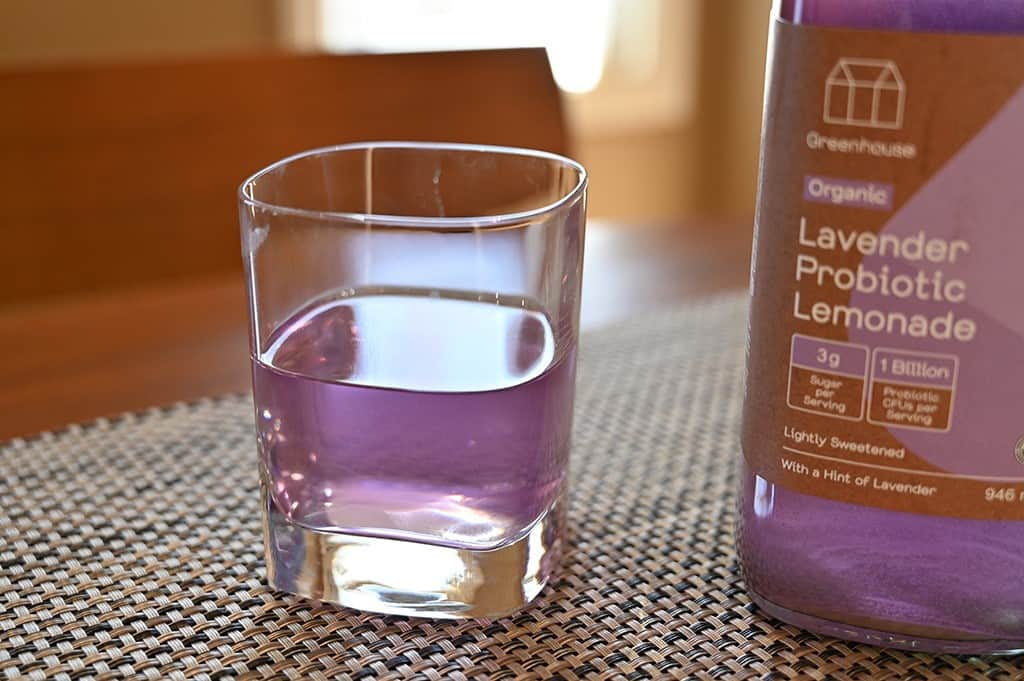 Cost
For the two 946 milliliter bottles, I paid $9.99 Canadian.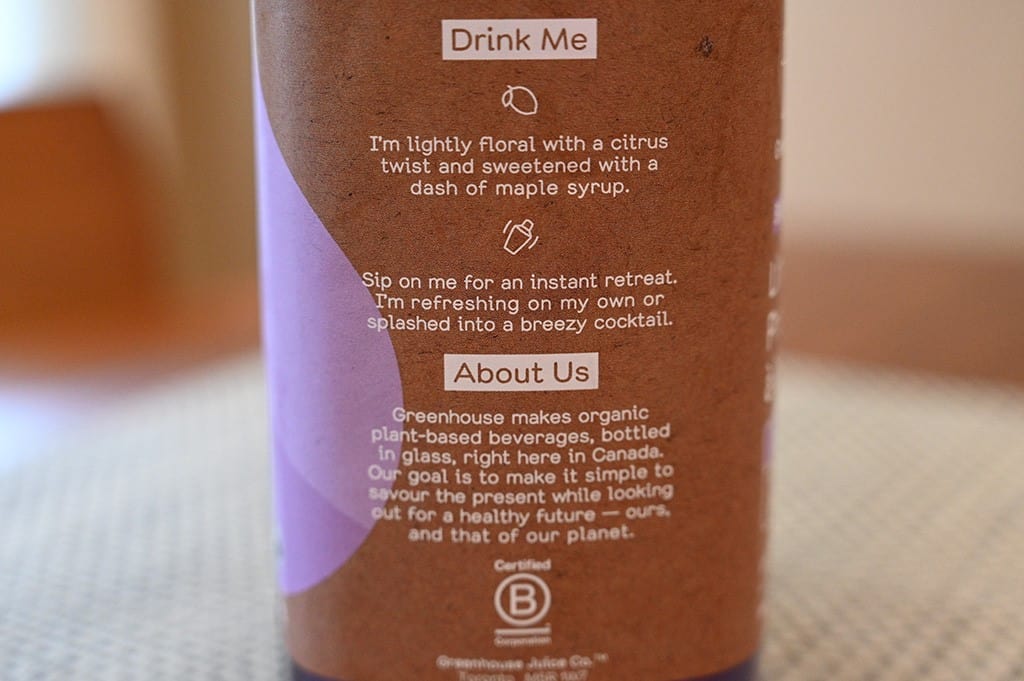 Convenience
The bottles of lemonade are full to the very top so be careful when opening them if you buy them! I spilt some onto my kitchen floor. They come in glass bottles and the packaging states you should consume the lemonade within 10 days once it's opened. The lemonade needs to be kept refrigerated and the best before date on the bottle is about five weeks from the date we purchased the lemonade.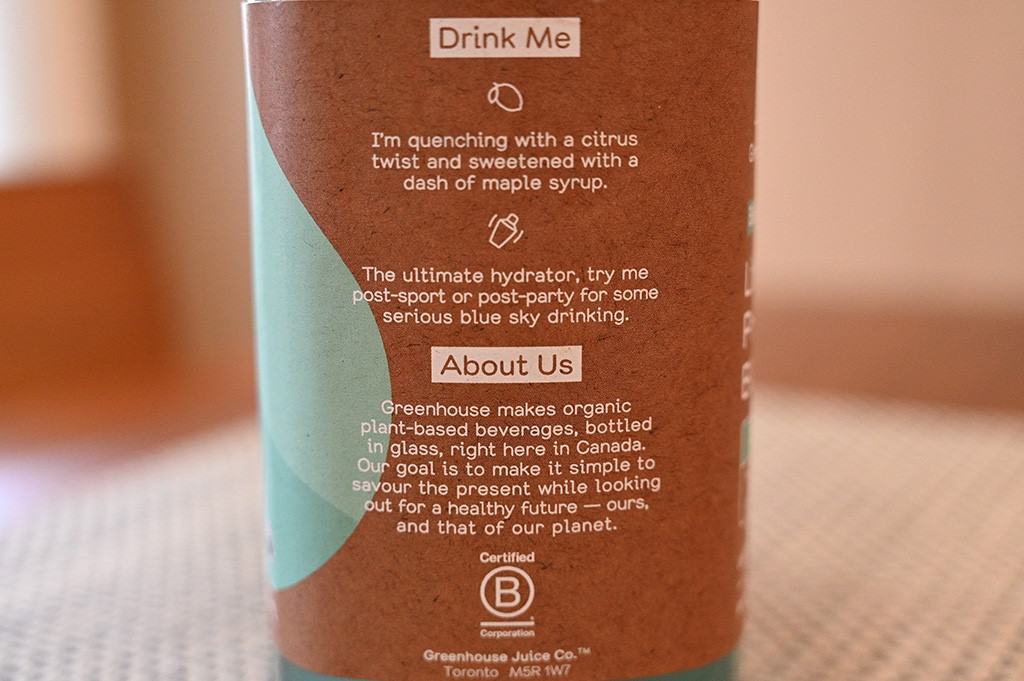 Nutrition
I love that this is organic, low in sugar and has probiotics in it! In one 250 milliliter serving there are 15-20 calories, zero grams of fat, three grams of sugar, zero grams of fibre, one milligram of sodium and five grams of carbohydrates. The probiotic listed on the ingredients is a vegan probiotic and there are 1 billion CFU per serving!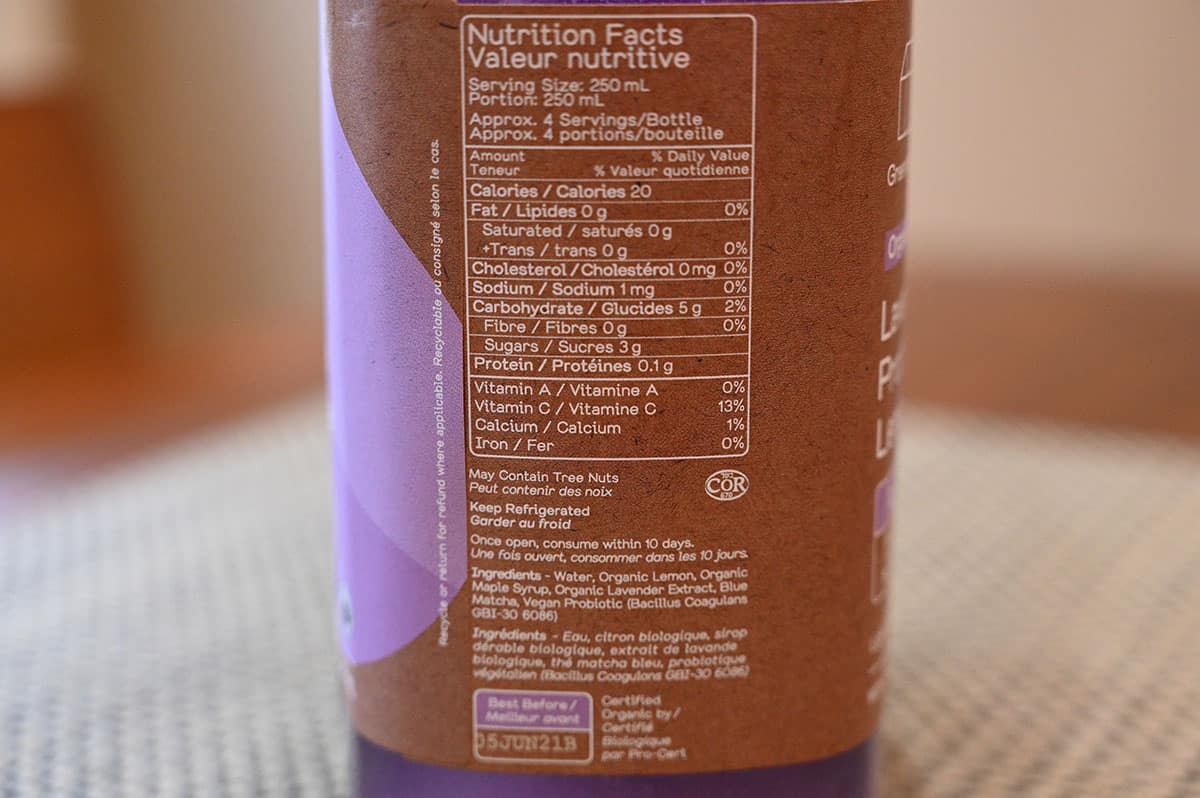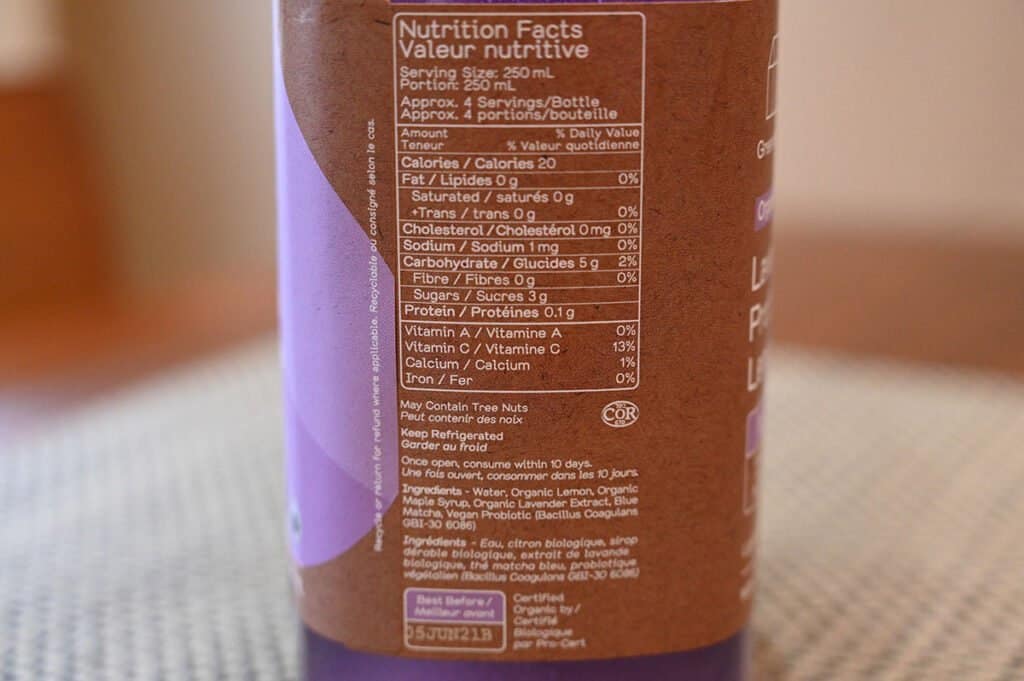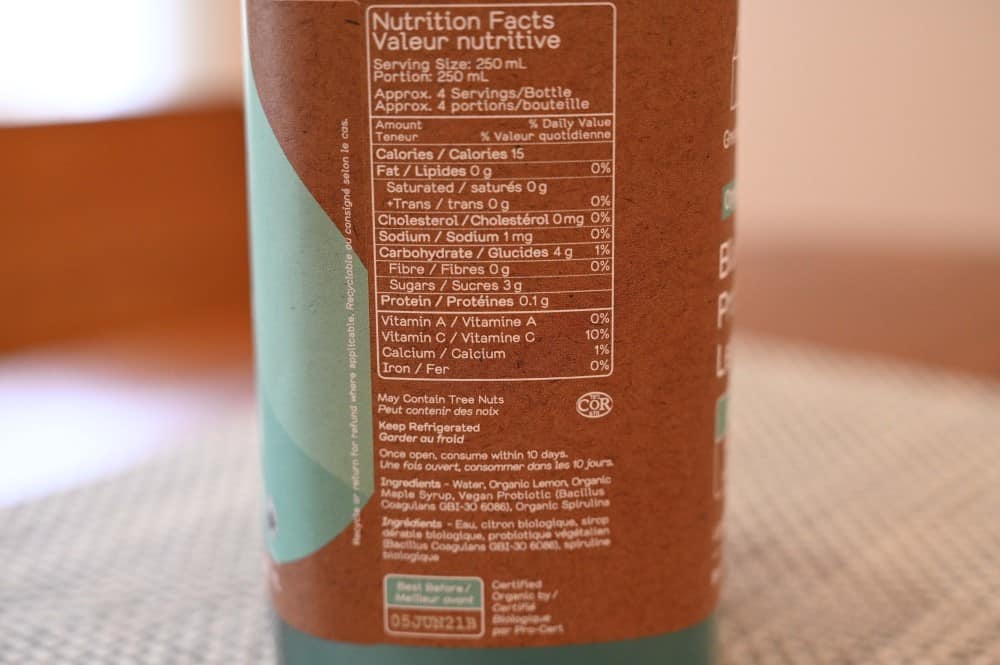 I would buy the blue Greenhouse lemonade again but I don't love the lavender. I think if you like floral flavors you'd enjoy both!
Scoring
Taste: 7.5/10 (not a fan of the lavender but enjoyed the blue)
Cost: 8/10
Convenience: 10/10
Nutrition: 10/10
Overall
Give it a try!
If you're looking for an organic, not sweet, floral and refreshing lemonade I definitely recommend checking this out!
Have you tried this? What did you think? Leave a comment below!
---
Please note that this review was not paid for or sponsored by any third party. However, Costcuisine did participate in a Costco Cash Card giveaway to followers of Costcuisine on social media to promote this product and received compensation from the manufacturer/distributor for doing so. This contest and the related compensation provided to Costcuisine were not related to this review in any way. Costcuisine was not asked to produce a review of the product. Costcuisine retained full editorial control of the contents of this review. The opinions in this review are strictly those of Costcuisine. Costcuisine is not affiliated with Costco or any of its suppliers.