Ginger fans, this Kombucha might be for you!
Please note that this review was not paid for or sponsored by any third party. I purchased this product with my own money and the opinions in this review are strictly my own. I am not affiliated with Costco or any of its suppliers. I am just a fan of the company. I write these reviews to help my fellow shoppers.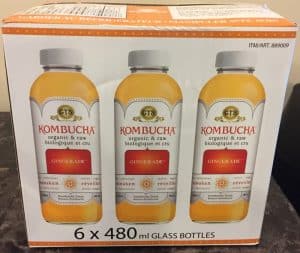 Today I'm reviewing the Costco GTS Organic & Raw Kombucha, which is black and green tea that's fermented and is full of healthy probiotics. Many individuals who struggle with gut health or digestion feel that kombucha has helped their gut and they feel better when consuming kombucha.
I bought the GTS Organic & Raw Gingerage Kombucha at Costco for $18.99 Canadian and you get 6 bottles (each 480 ml).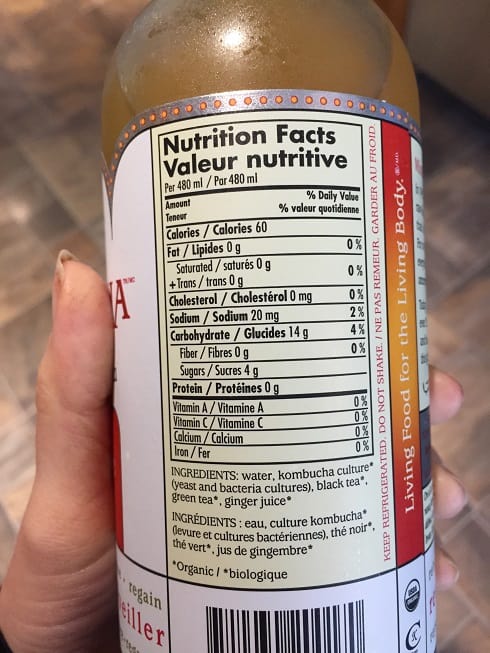 Each bottle has 60 calories, 0 grams of fat and 4 grams of sugar. The ingredient list is super short: water, Kombucha culture, black tea, green tea and ginger juice. If you were thinking about replacing your morning iced frappuccino with this, it would be a healthier option, but it still does have sugar from the ginger juice. If you are pregnant, breast feeding or not able to have caffeine it's recommended that you do not consume Kombucha.
The best before date was about two months from the date I purchased the tea.
This tastes very gingery, so if ginger is not your thing, you probably won't be in love with this. This definitely does not taste like a soda or a sweet juice. It is a "live" beverage so the bottles had a few live active culture floaters in it from the bacteria culture. It is quite fizzy and not very sweet at all, just a slight sweetness from the ginger juice. It tastes more like green tea than black tea to me. It has a little bit of acidity and a slight vinegar taste. Overall, it's actually quite refreshing because it isn't sweet. I think it's always fun to be adventurous and try new things!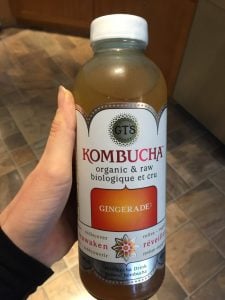 I think I would prefer a mango or raspberry flavored Kombucha as ginger isn't my favorite, but if you like ginger and have gut health concerns or just want to be adventurous, I recommend trying this! The taste was fine and for 60 calories it is a refreshing, fizzy beverage that makes you feel like you're doing something healthy for yourself.
Cost: 3/10 (not cheap)
Convenience: 8/10
Taste: 7/10
Nutrition: 9.5/10
Have you had Kombucha before? Do you like it? Anyone notice the health benefits from it?