Petite bite sized chocolates!
Please note that this review was not paid for or sponsored by any third party. The opinions in this review are strictly my own. I am not affiliated with Costco or any of its suppliers. I am just a fan of the company. I write these reviews to help my fellow shoppers.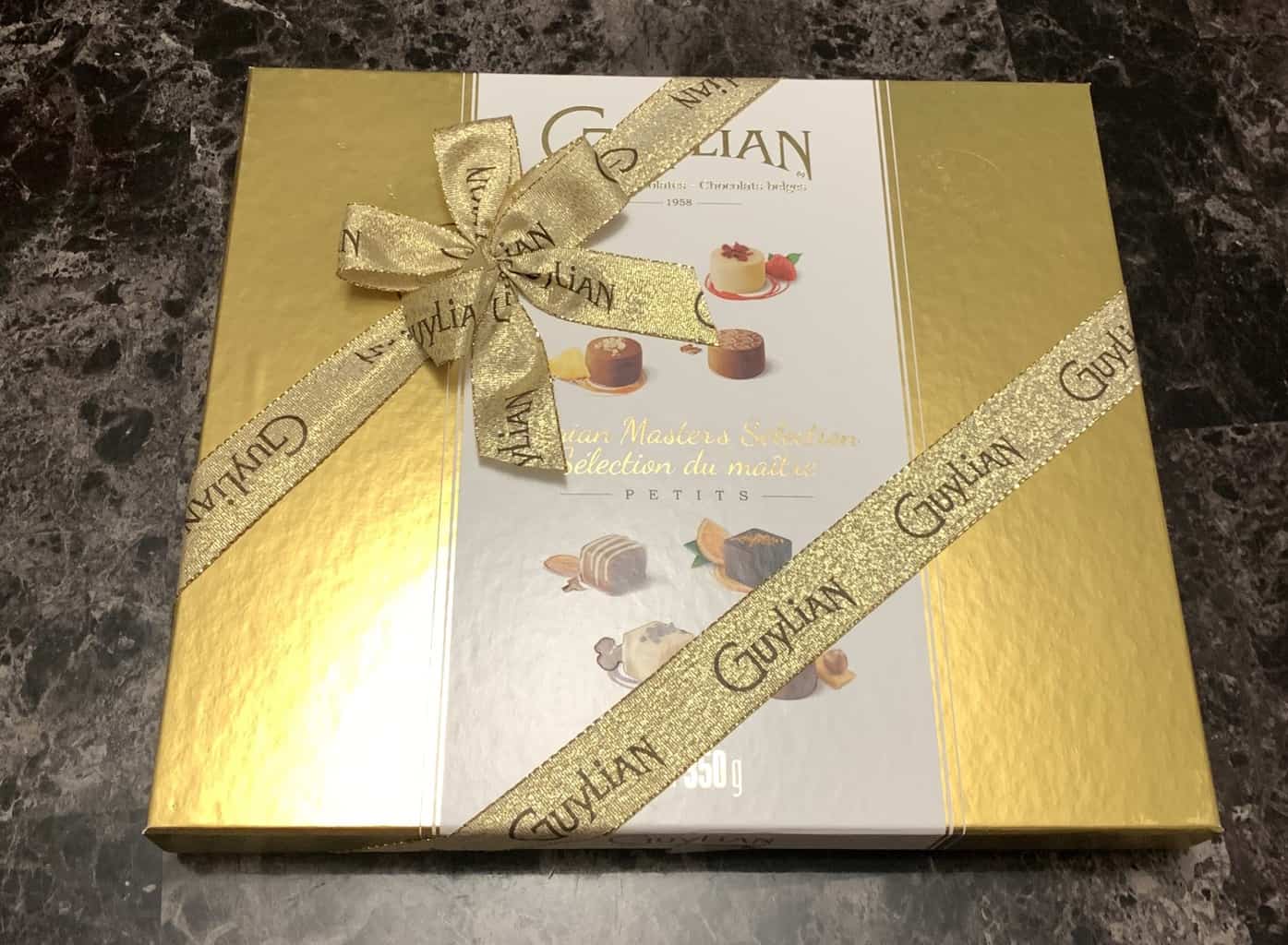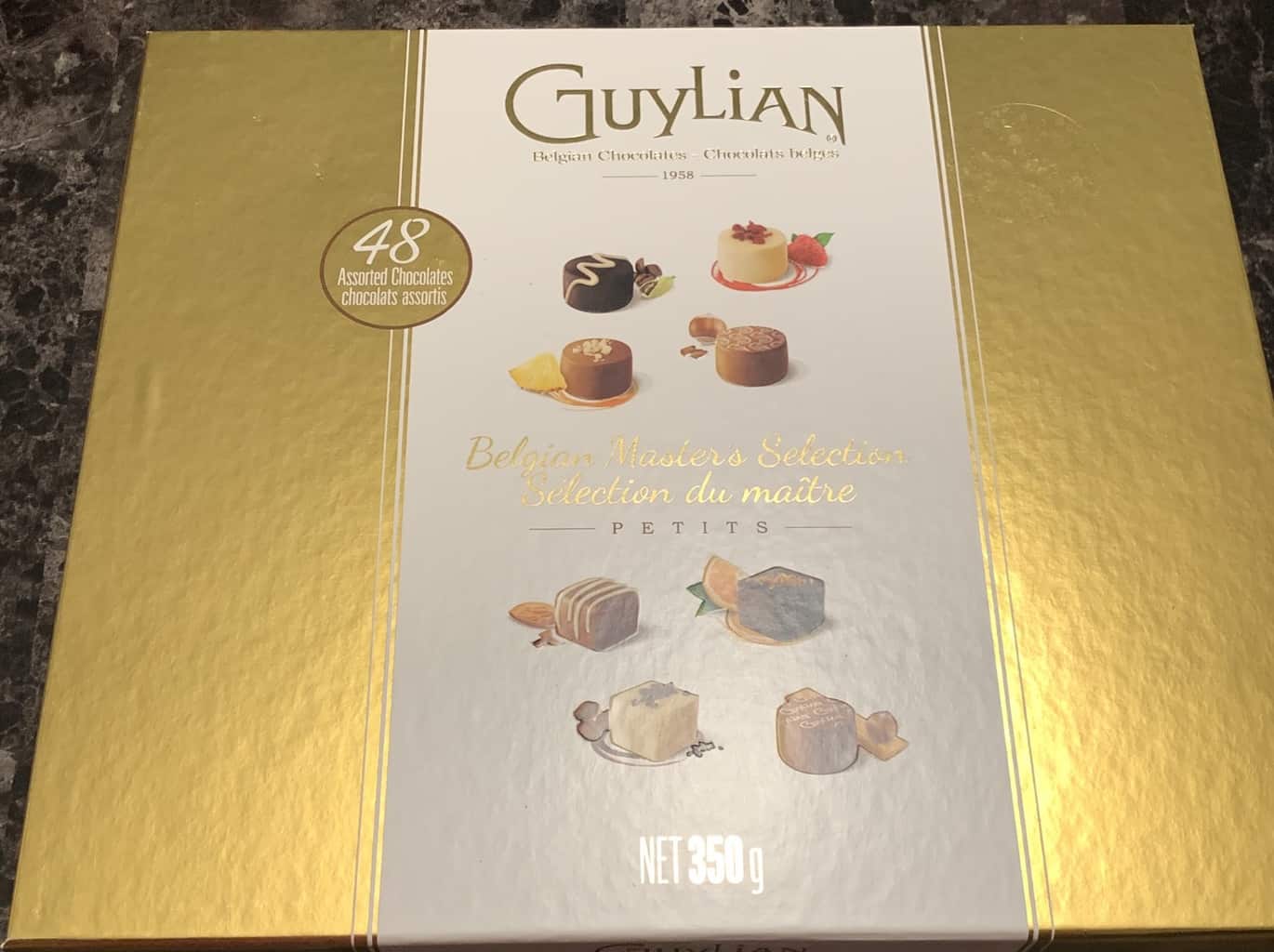 I'm nearly done reviewing all the Costco Christmas aisle chocolates that I picked up! I can't tell you how much fun I've had trying all the different chocolates that Costco has to offer for the Christmas season. I absolutely love chocolate so taste testing chocolate is like a dream come true for me. Today I'm reviewing the Guylian Belgian Masters Selection. This box of chocolates can be found in the Christmas/seasonal treat aisle at Costco and the item number is 1443685.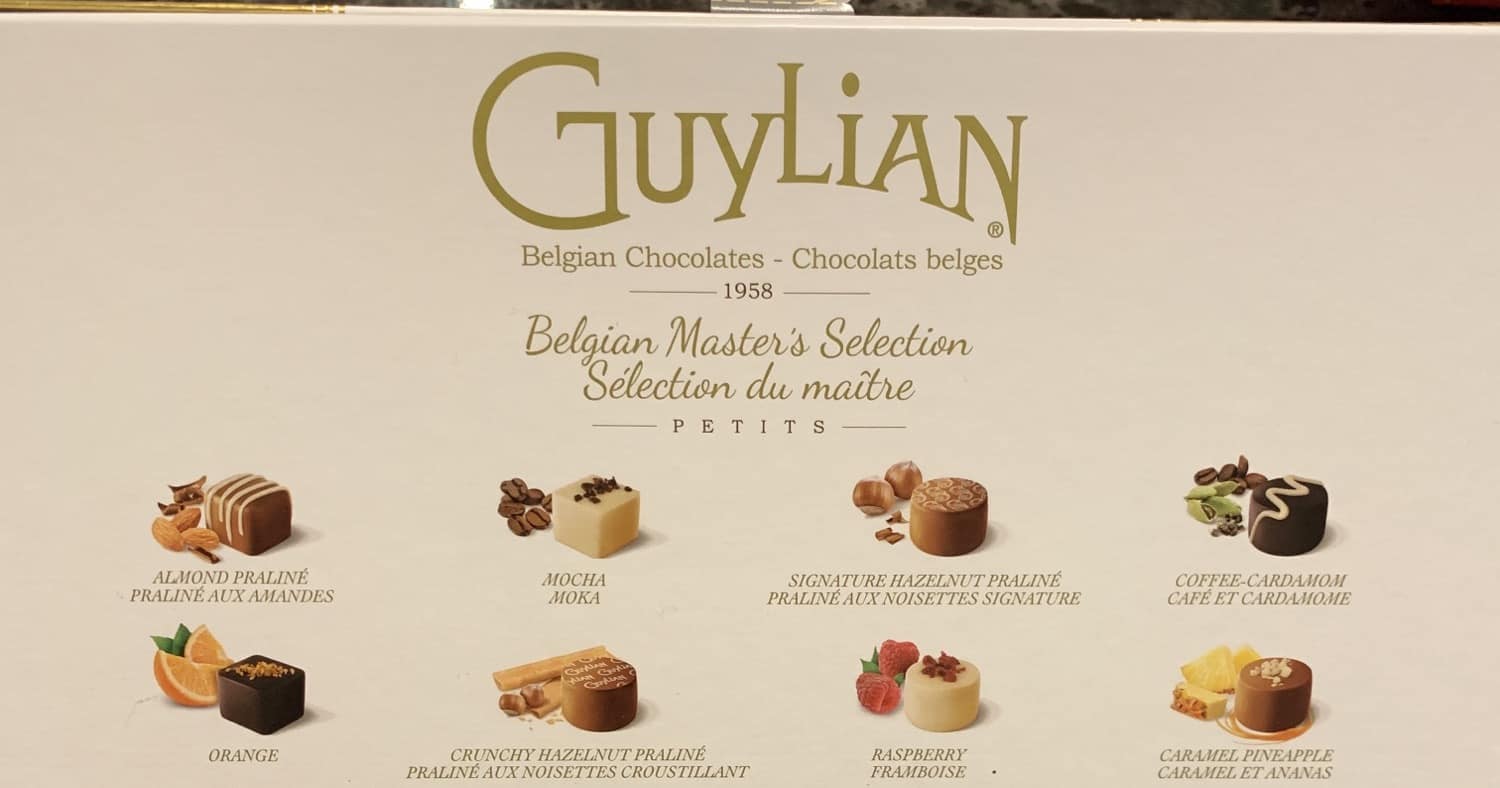 Taste
I posted the flavors that come in the box in the picture above. The caramel pineapple seemed super intriguing to me but tasted more like a lemon flavor than a chocolate. I loved the crunchy hazelnut and hazelnut praline. Coffee cardamom didn't have much coffee or cardamom flavor. Mocha was sweeter than the coffee cardamom and definitely had a sweet mocha flavor. Almond praline tasted just like a regular milk chocolate, not bad at all just couldn't really taste the almond. Orange was very sweet and citrusy, it has an orange flavored syrup/liquid on the inside of the dark chocolate. Raspberry is delicious, it has a mix of white chocolate and a bit of raspberry jam/jelly on the inside. These Guylian Beligian Master's Selection aren't my favorite chocolates, I found a few of them much too sweet and artificial tasting. The three I enjoyed are the signature hazelnut praline, crunchy hazelnut praline and raspberry.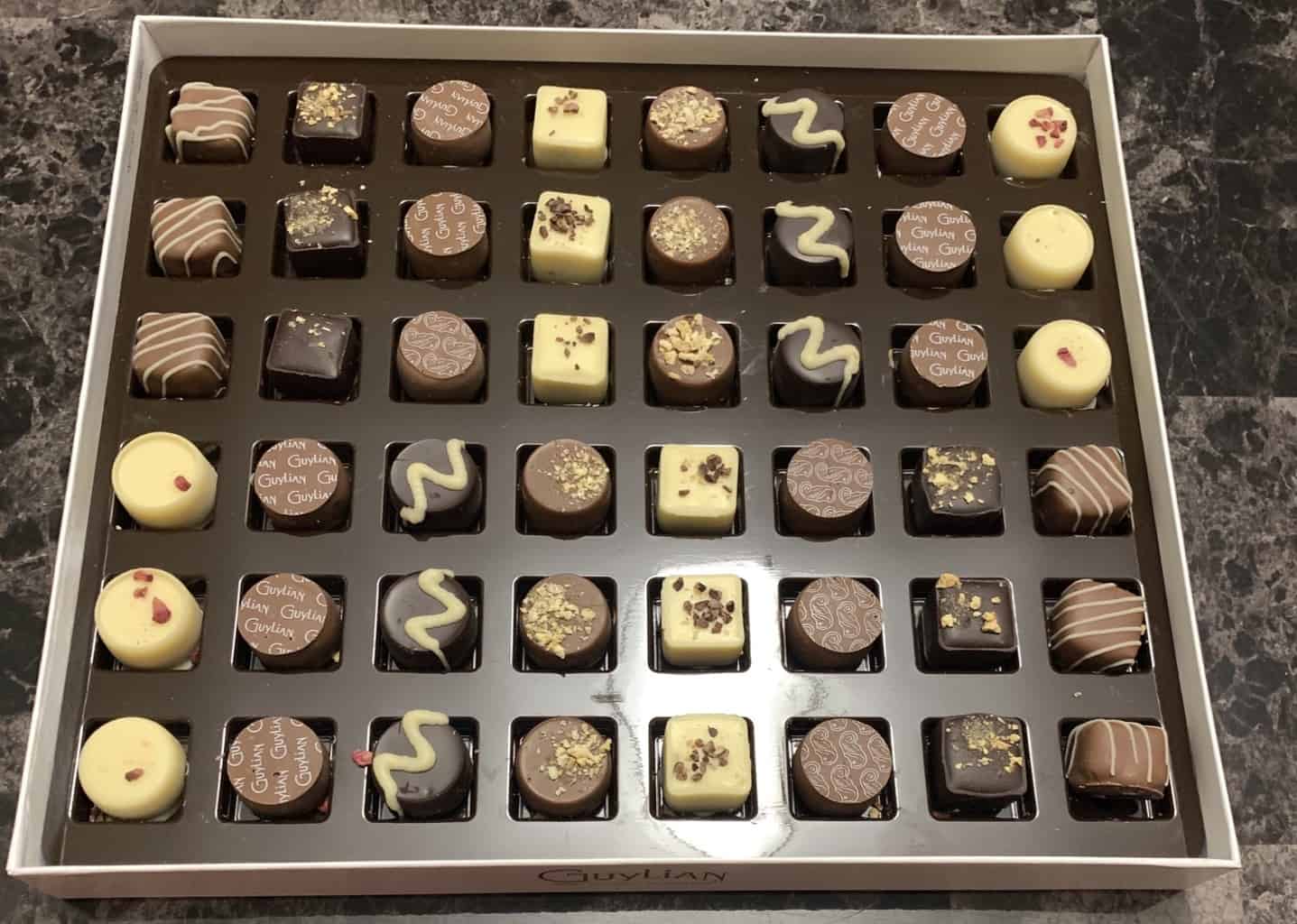 Cost
I paid $13.69 Canadian for the Guylian Belgian Master's Selection, that includes 48 small chocolates in the box.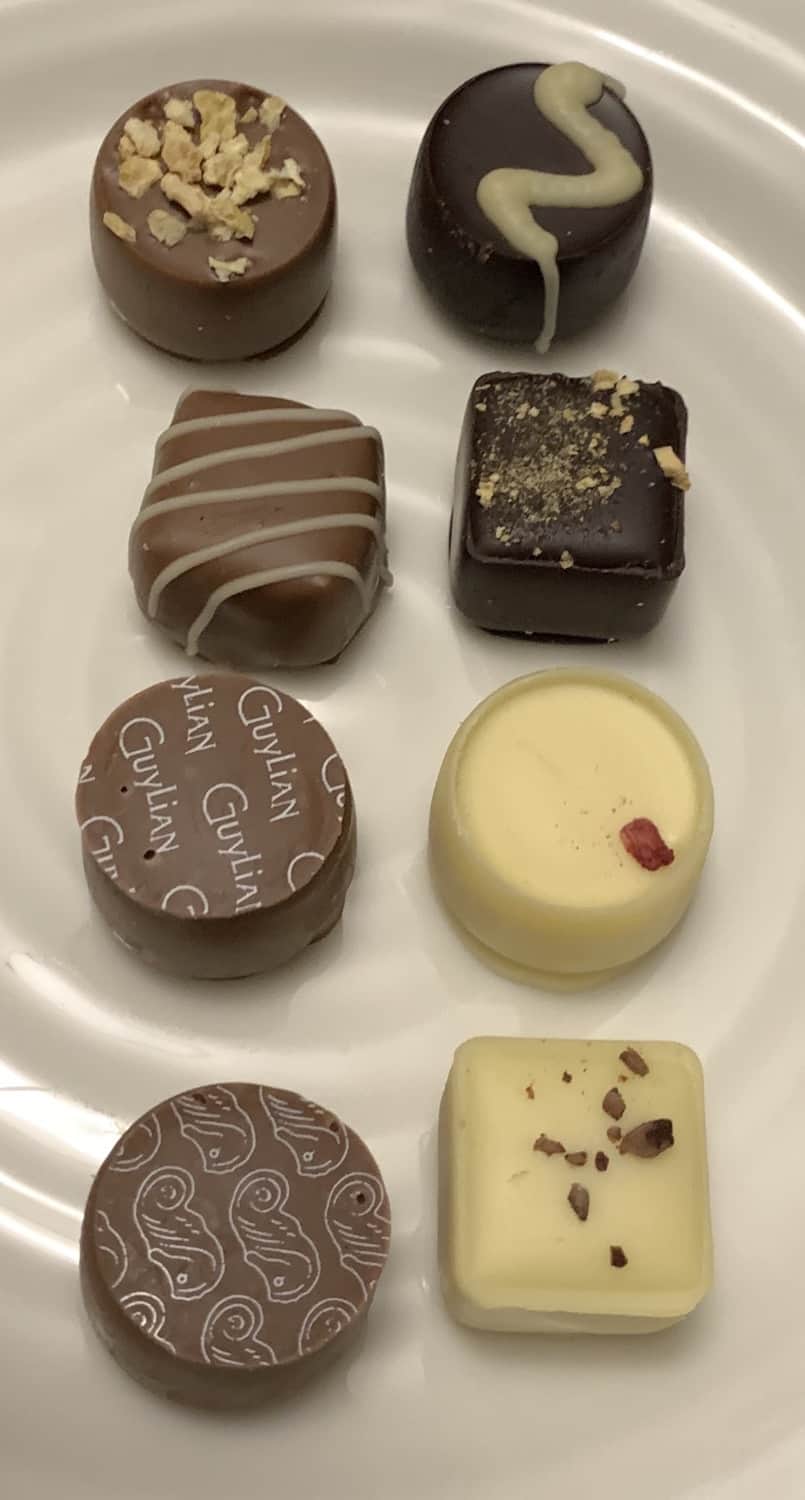 Convenience
These come in a pretty box with a lovely bow. The best before date is about eight months from the date I purchased the chocolates. The smaller sized chocolates are the perfect size for a quick chocolate fix!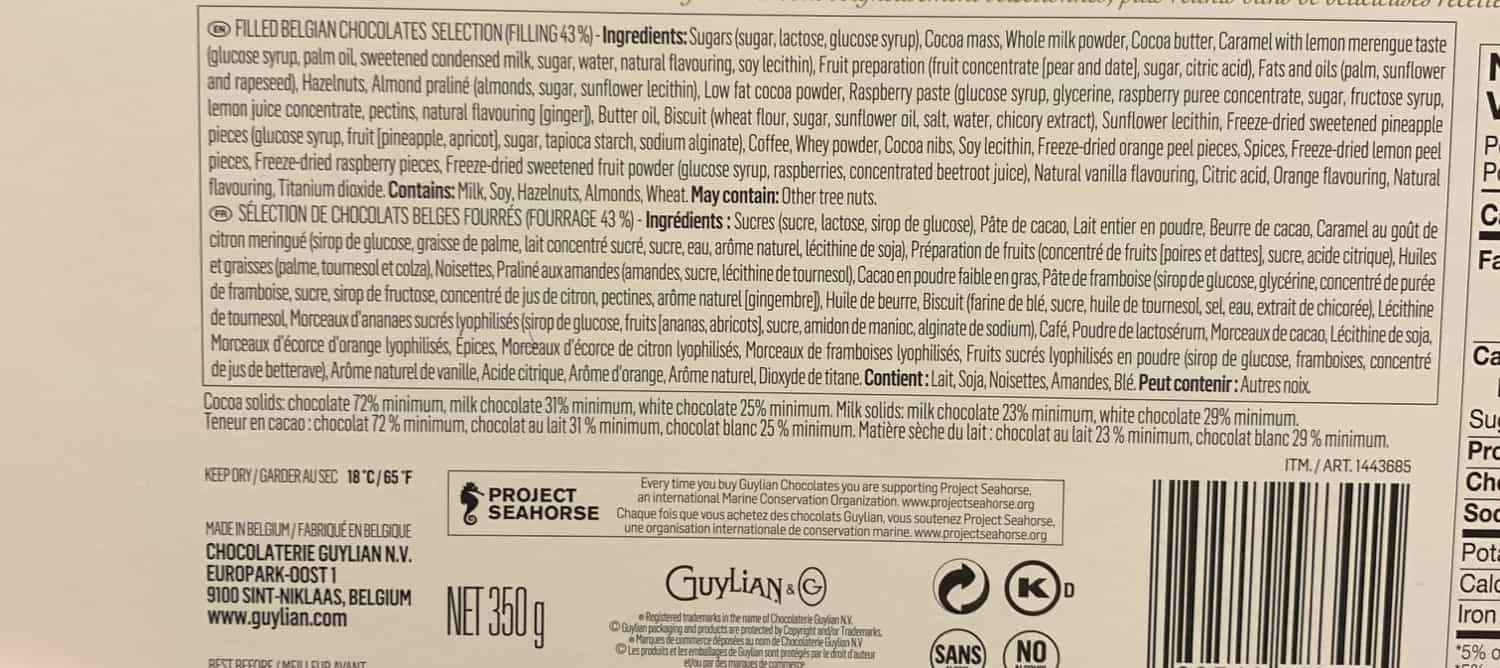 Nutrition
Five pieces is 190 calories, 12 grams of fat, 18 grams of carbohydrates, one gram of fibre, 17 grams of sugar, 20 mg of sodium and two grams of protein.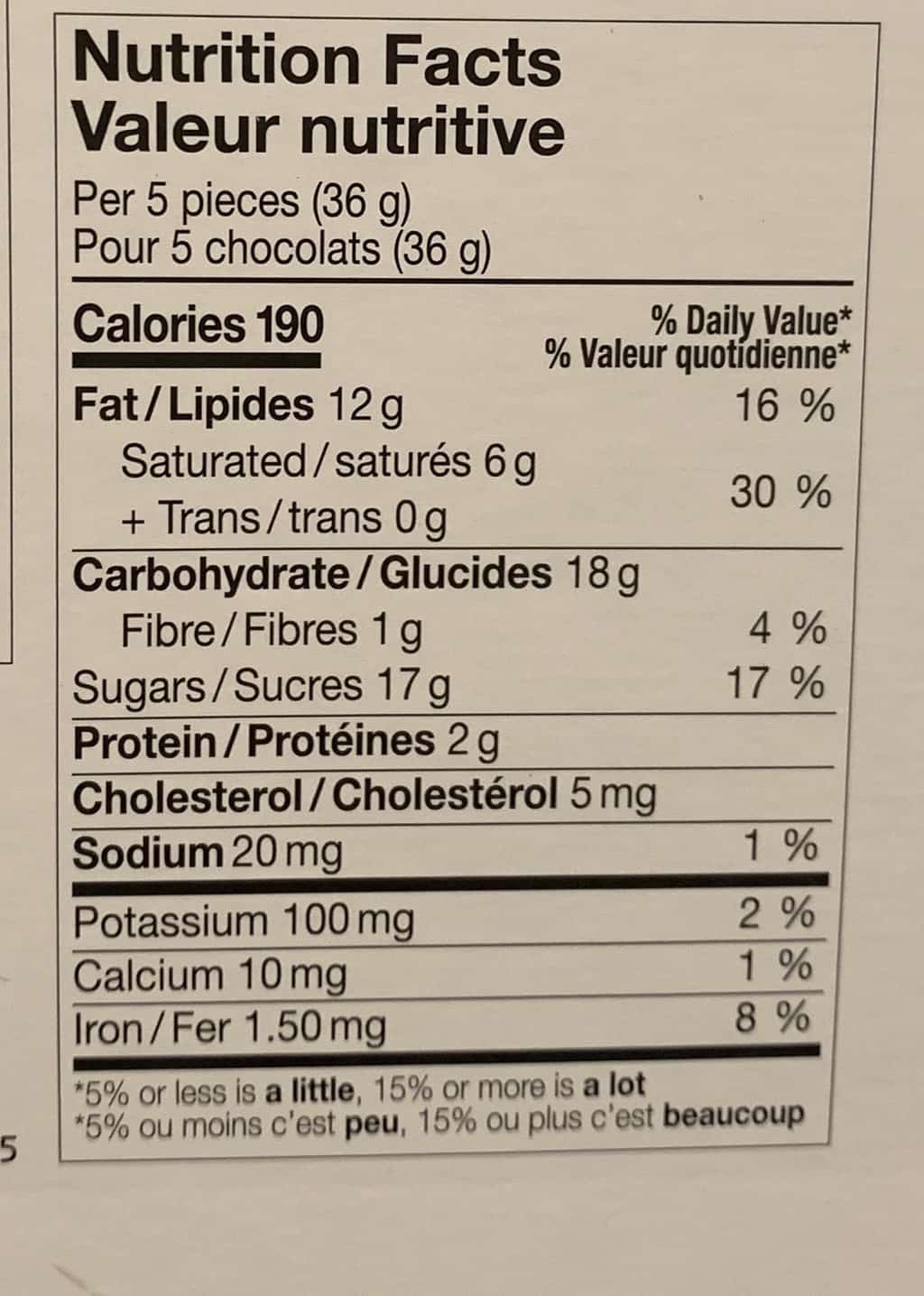 Okay so these aren't my favorite out of the chocolates I've tried this year from Costco. There's a few flavors I didn't love but I did really enjoy the three that I mentioned above. I do really appreciate the smaller bite size!
Taste: 8/10
Cost: 8.5/10
Convenience: 10/10
Nutrition: 0/10
Which flavor would you try first?