So simple but still delicious
Please note that this review was not paid for or sponsored by any third party. The opinions in this review are strictly my own. I am not affiliated with Costco or any of its suppliers. I am just a fan of the company. I write these reviews to help my fellow shoppers.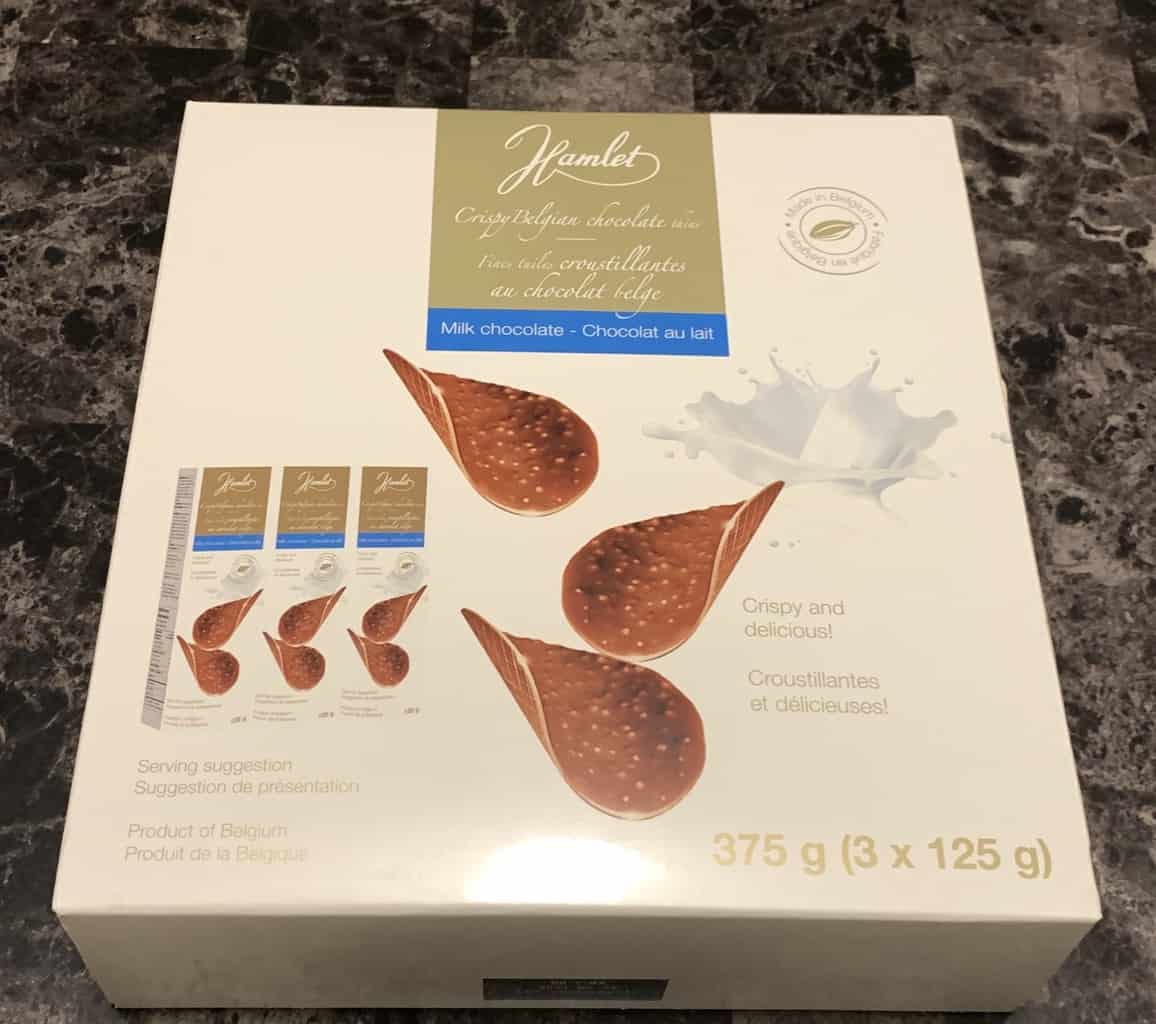 During my last shopping trip to Costco I decided to load up on seasonal Christmas treats to review. These Hamlet Crispy Belgian Chocolate Thins can be found in the Christmas chocolate/seasonal aisle. At the store I went to the Christmas aisle was near the back of the store, by the refrigerated cheese and meat section.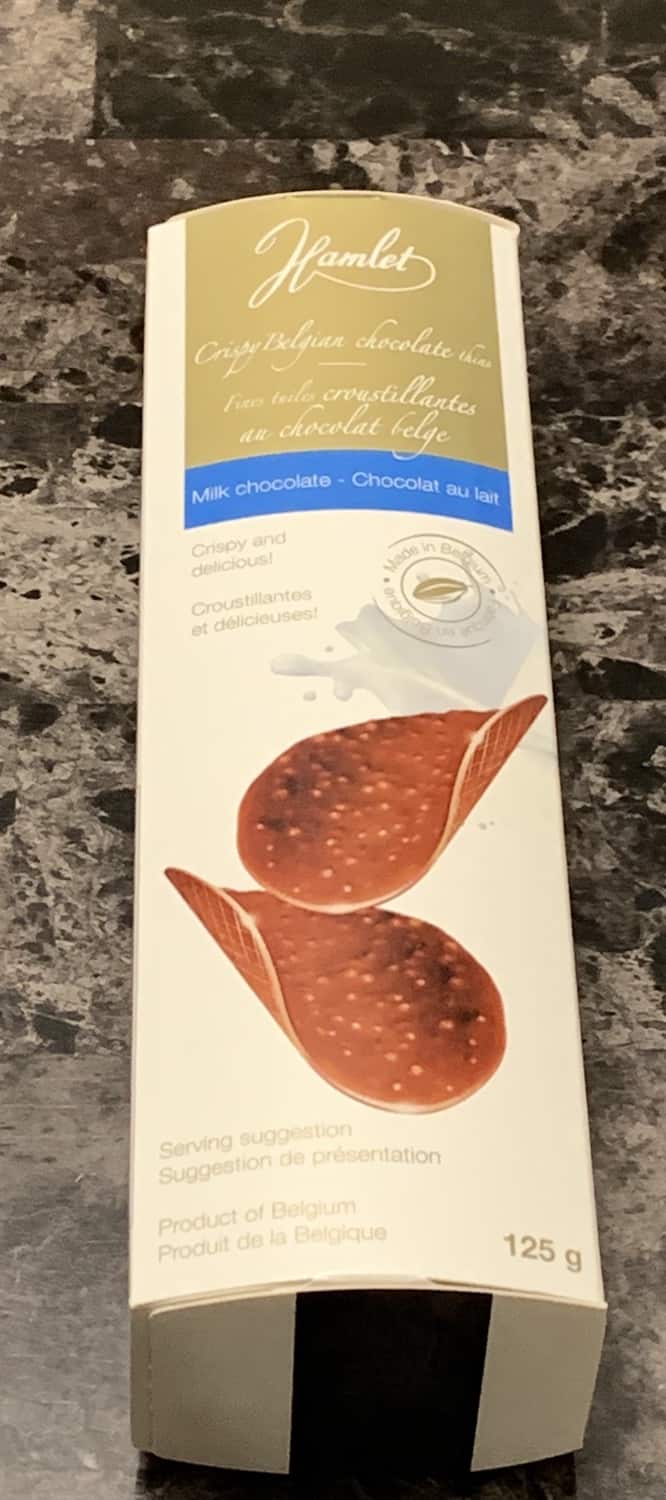 Taste
These are really simple and not exactly the most exciting or fanciest chocolate available for Christmas but they are pretty tasty. They're a very thin, oval shaped, slightly curved piece of Belgian milk chocolate with littles bit of puffed rice throughout the chocolate. So very plain and simple yet extremely tasty. The milk chocolate tastes high quality and the little bits of puff riced add a nice extra bit of crunchy texture and flavor. If you're a fan of really good milk chocolate or enjoy CRUNCH chocolate bars you'll like these.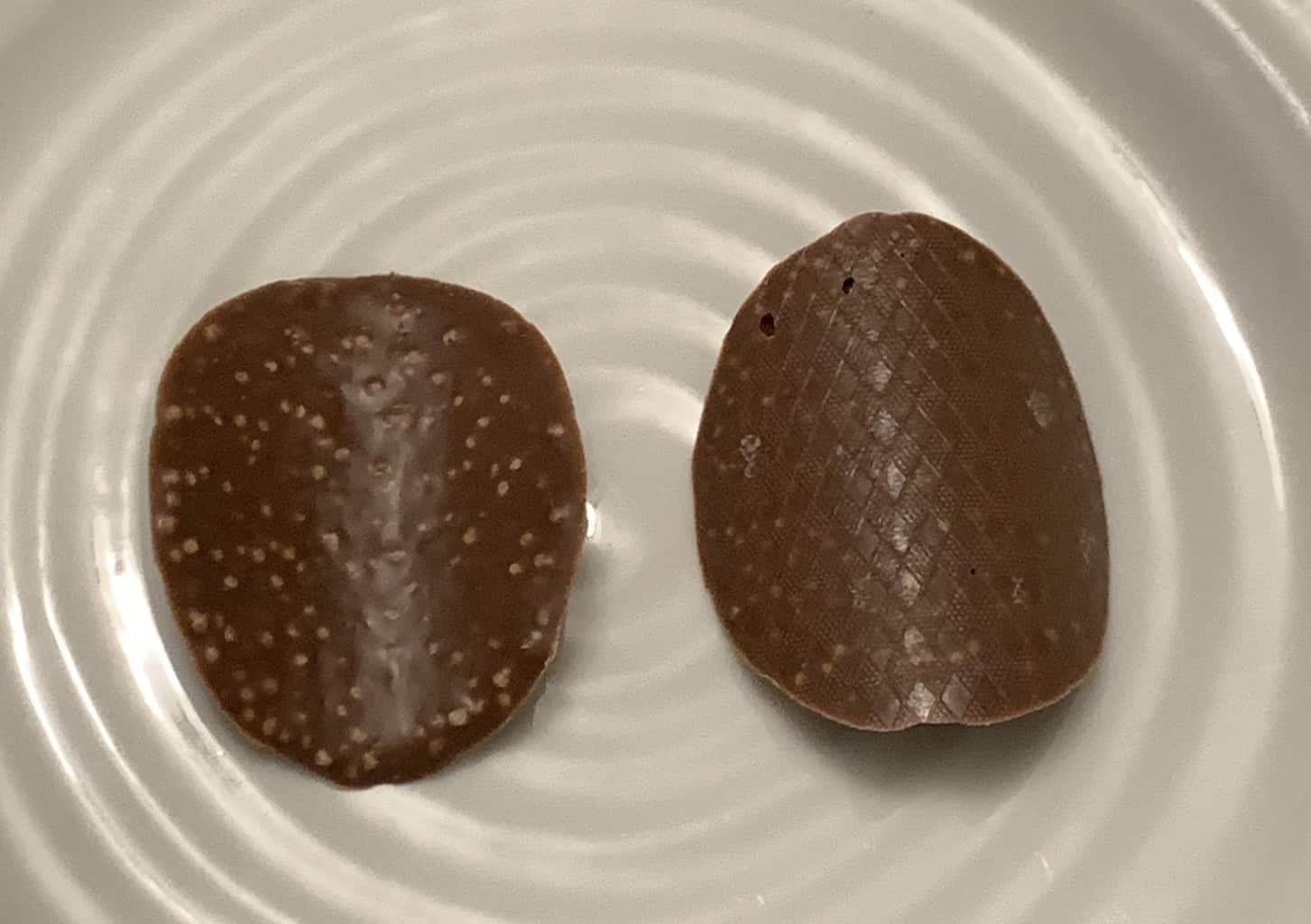 Cost
I paid $6.99 Canadian for the 375 gram box of Costco Hamlet Crispy Belgian Chocolate Thins, this contains three separate 125 gram boxes.
Convenience
These can be enjoyed alone but I think they're better used for dessert decorations or toppers. For example you can serve these on a slice of cheesecake, use them on top of a sundae or bowl of ice cream, you could decorate a trifle or cake with the crispy Belgian chocolate thins or use them on mousse. So many different ways to use them. The best before date is about a year from the date purchased.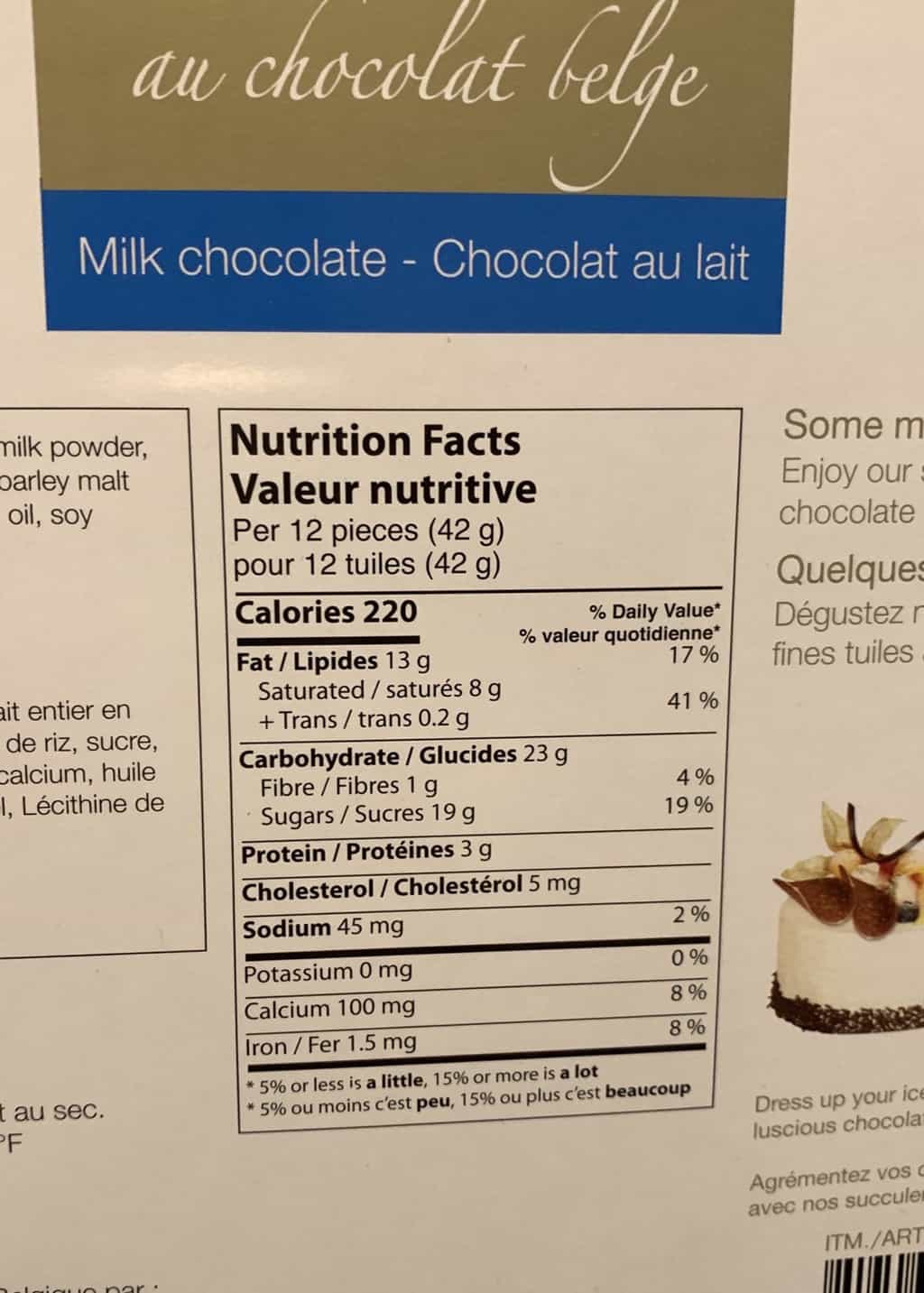 Nutrition
12 Belgian thins is 220 calories, 13 grams of fat, 23 grams of carbohydrates, three grams of protein, 19 grams of sugar, 45 mg of sodium and one gram of fibre. The first ingredient listed is of course sugar! These aren't exactly healthy but one or two definitely won't hurt and will satisfy your chocolate craving.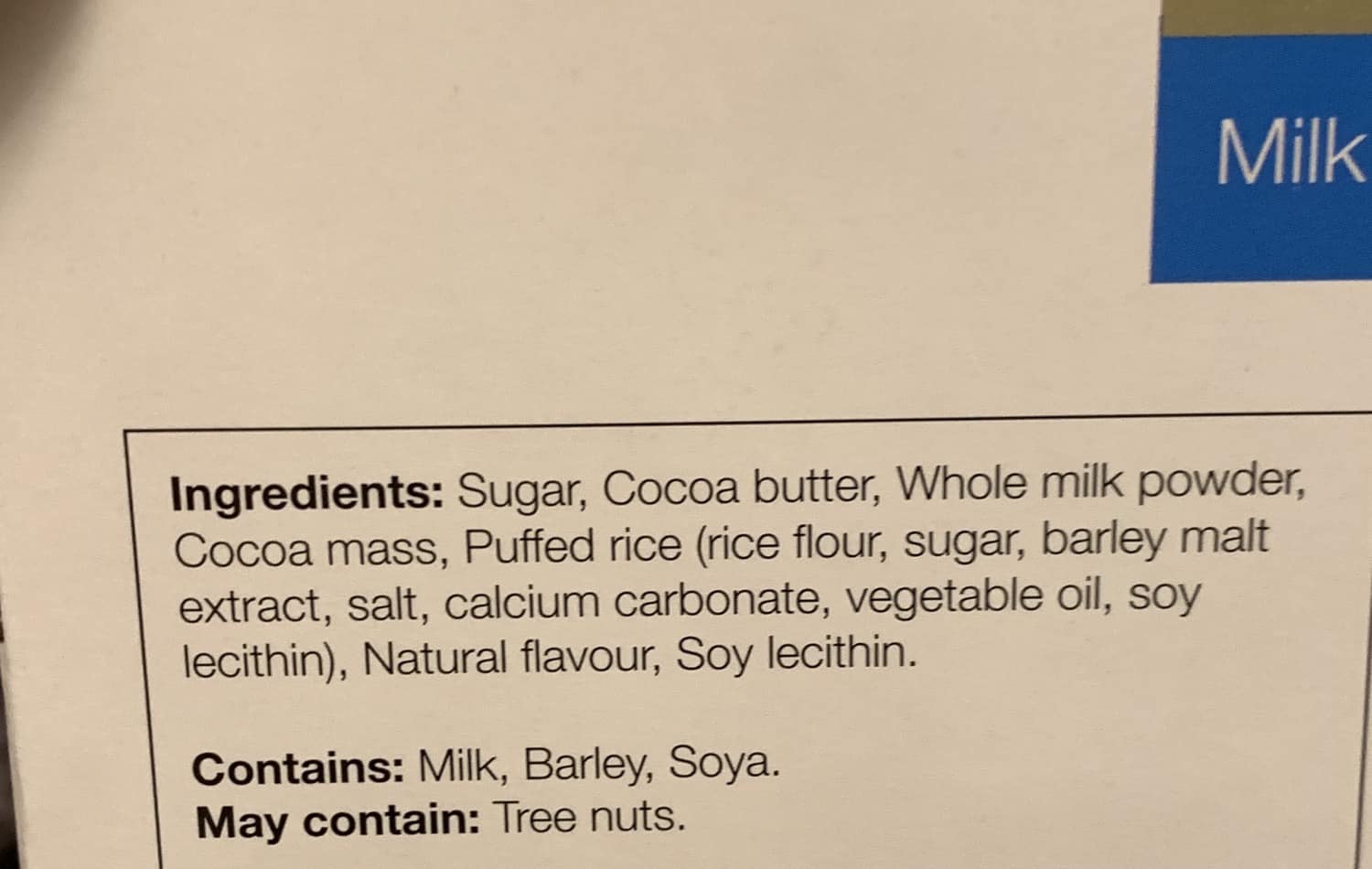 These definitely aren't very exciting but the chocolate is great and they're overall very tasty. I think I'd stock up on these if I were going to be making a bunch of desserts over the holidays and needed little delicious chocolate garnishes.
Taste: 8/10
Cost: 9/10
Convenience: 10/10
Nutrition: 0/10
Do you make any desserts over the holidays that you could use these for?