Way easier than making it from scratch!
Please note that this review was not paid for or sponsored by any third party. I purchased this product with my own money and the opinions in this review are strictly my own. I am not affiliated with Costco or any of its suppliers. I am just a fan of the company. I write these reviews to help my fellow shoppers.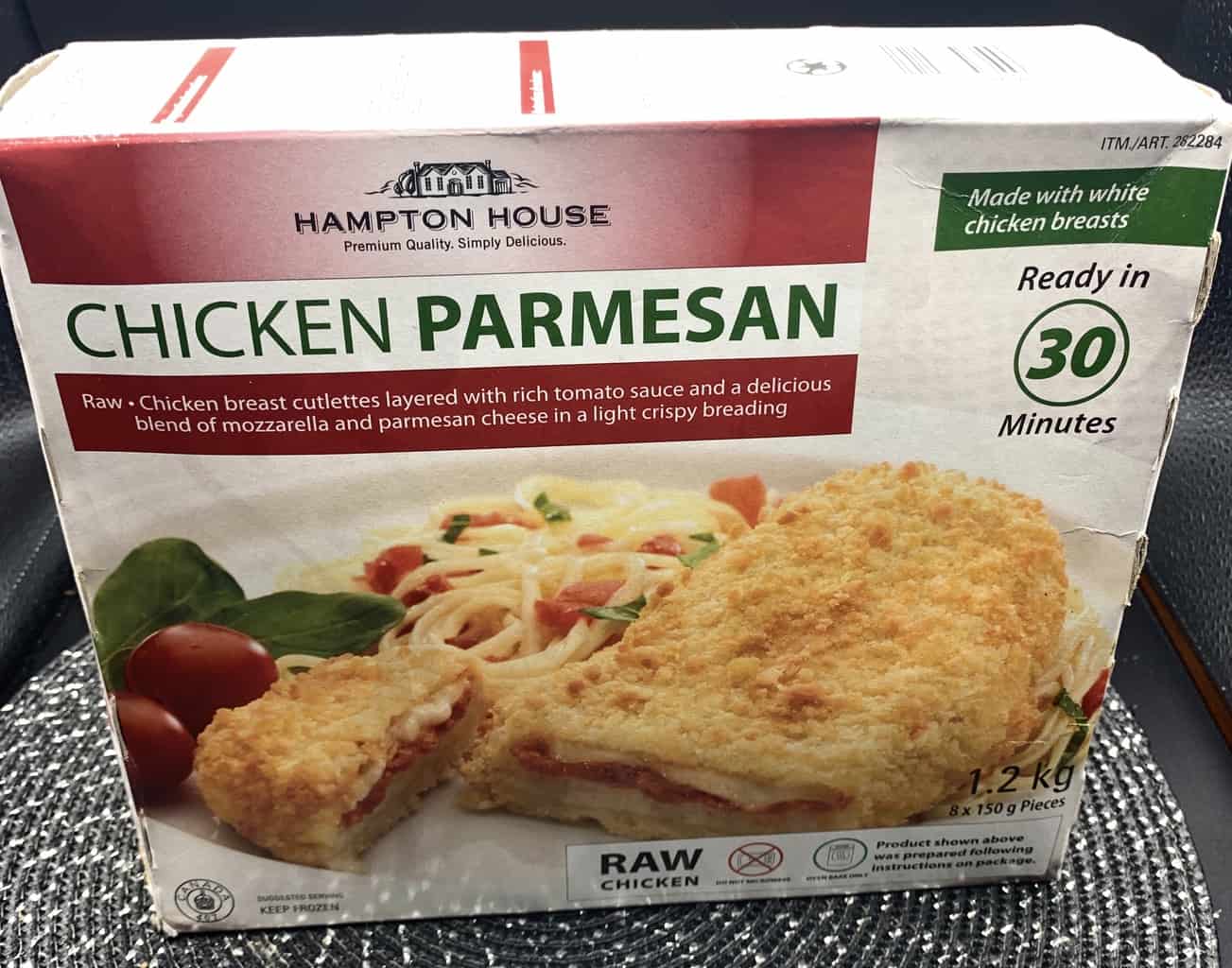 I make homemade chicken parmesan maybe once or twice a year and each time I make it we definitely enjoy it. When I saw the Hampton House Chicken Parmesan in the freezer section at Costco I decided it would be a fun product to review.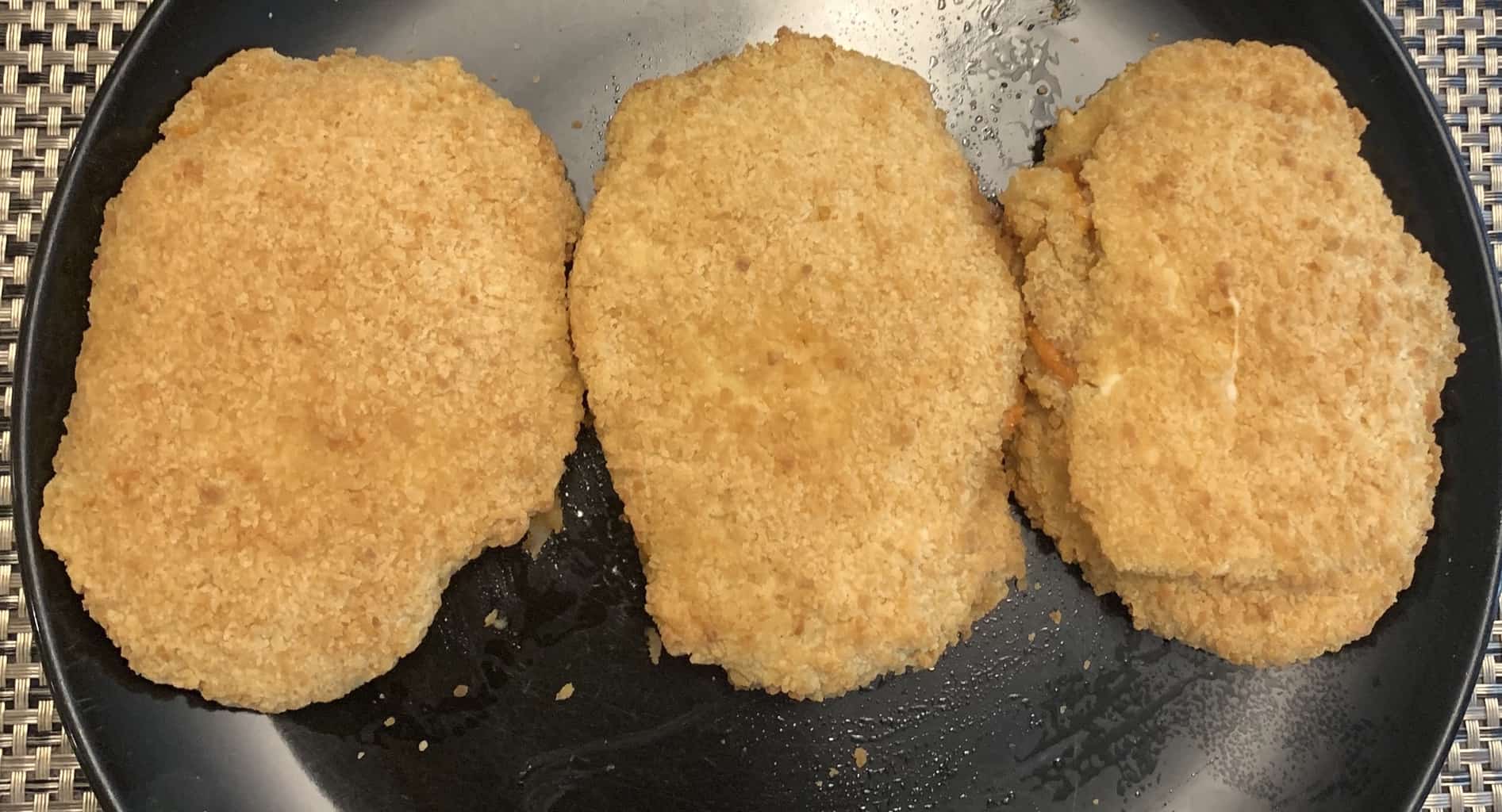 Taste
These are quite enjoyable. The breasts are large and don't shrink that much at all when you bake them. It's all white chicken breast meat that's been breaded in a crispy crumb coating and stuffed with tomato sauce and cheese in the middle. On the bottom of the chicken breast there's a thin slice of parmesan cheese so you can really taste the parmesan flavor coming through. If you absolutely hate parmesan cheese you might find the parmesan in these a little pungent, it IS chicken parmesan though! The breasts were very crispy when baked and the crumb coating was seasoned well. The actual chicken breast meat was moist and easy to cut through. I didn't find any gristle or gross textured chicken pieces when enjoying these. The sauce in the middle is slightly sweet and when my husband cut into his breast he actually had one of those long, goeey cheese strings that you get sometimes when eating something super cheesy. We both enjoyed the taste of the Hampton House Chicken Parmesan.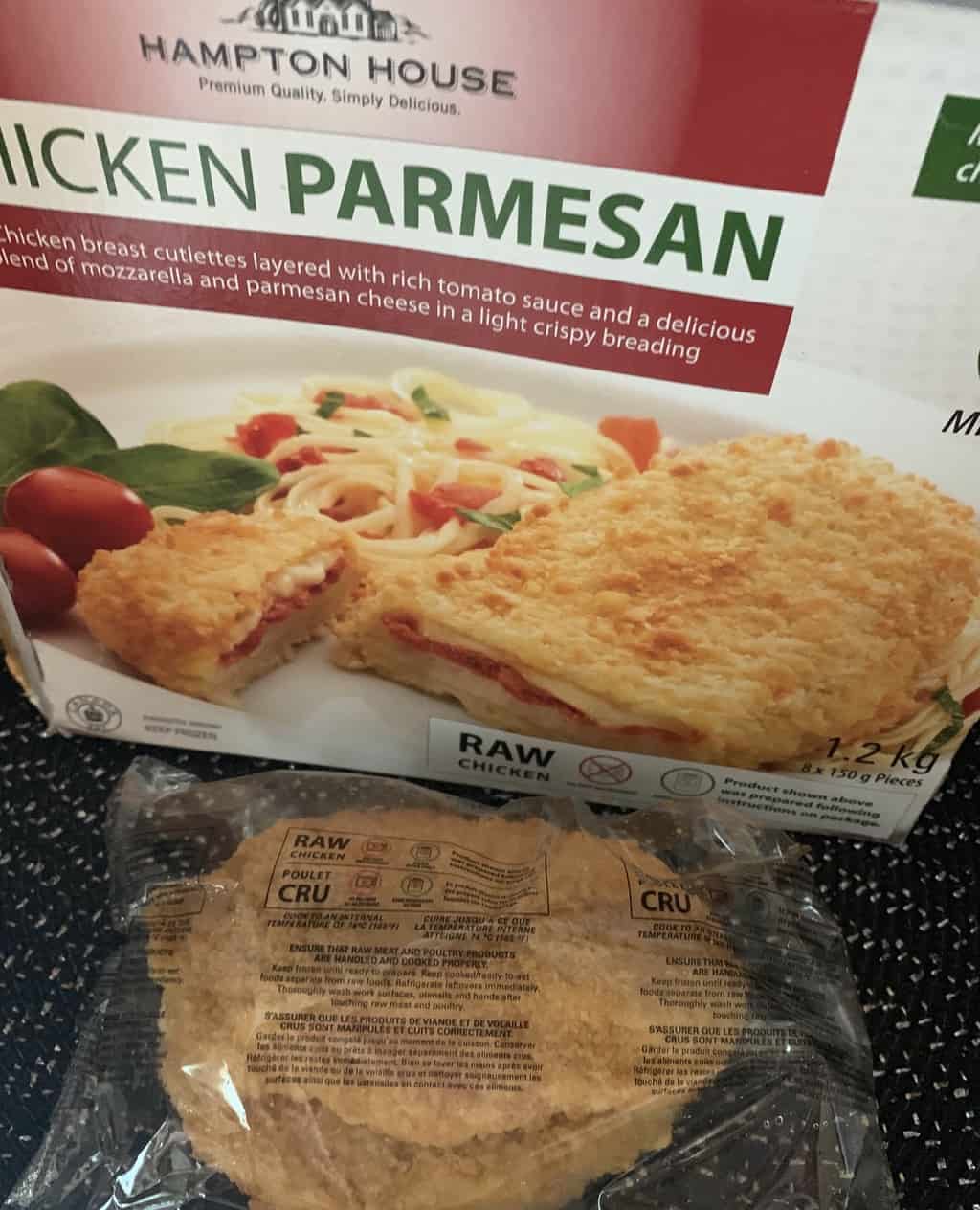 Cost
The box comes with eight individually packaged large frozen chicken parmesan breasts. These were purchased for $12.99 Canadian. Not bad for eight chicken breasts that are super convenient to make!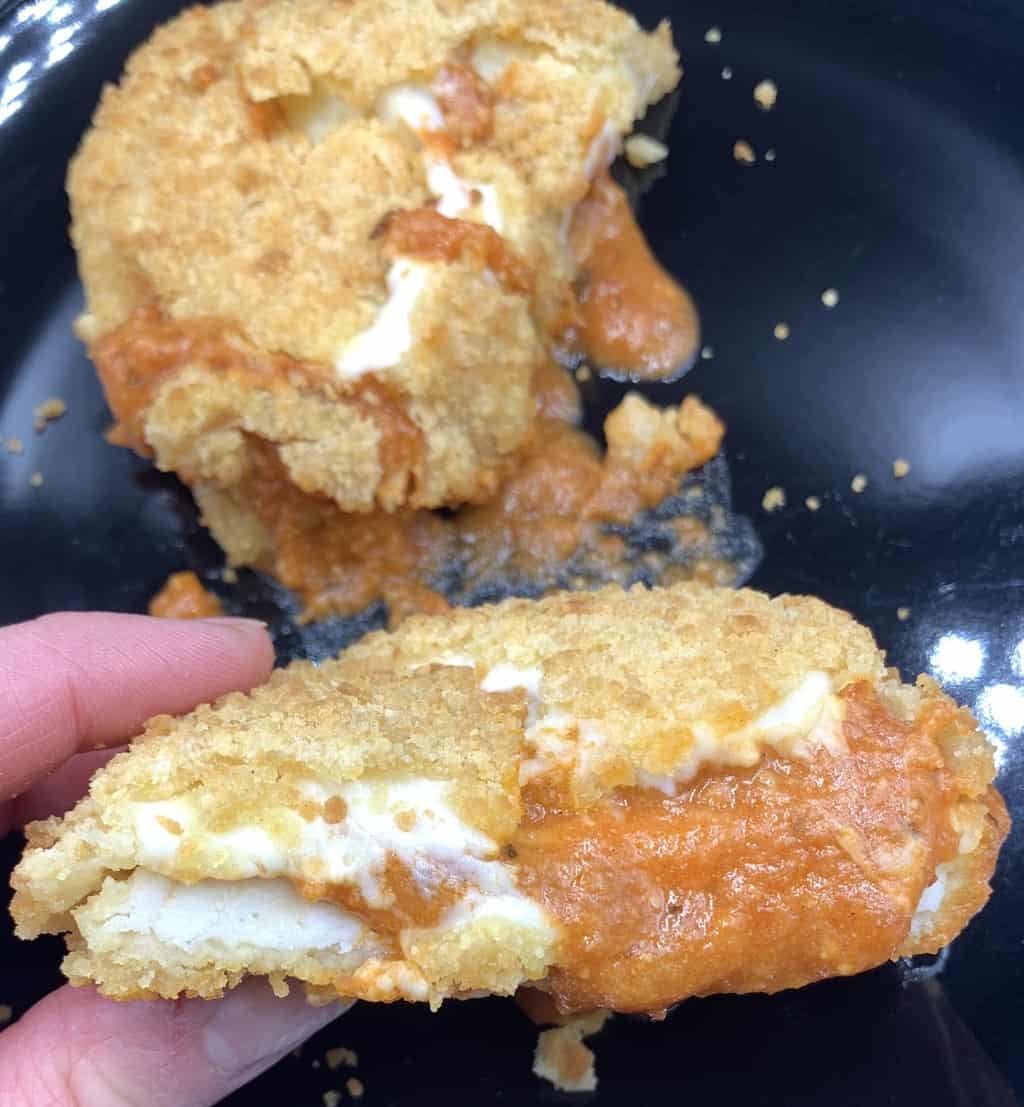 Convenience
These are super simple to bake but they come raw so I recommend checking the internal temperature before consuming. Basically to make them all you do is set your oven to 350 degrees Fahrenheit and bake for about 35 minutes. They're a great quick and convenient meal that you could serve with pasta, orzo, a salad or just some veggies. Making chicken parmesan from scratch is no easy feat and can be quite messy. I love how these breasts have all the chicken parm goodness contained inside the breast and. It's so much neater!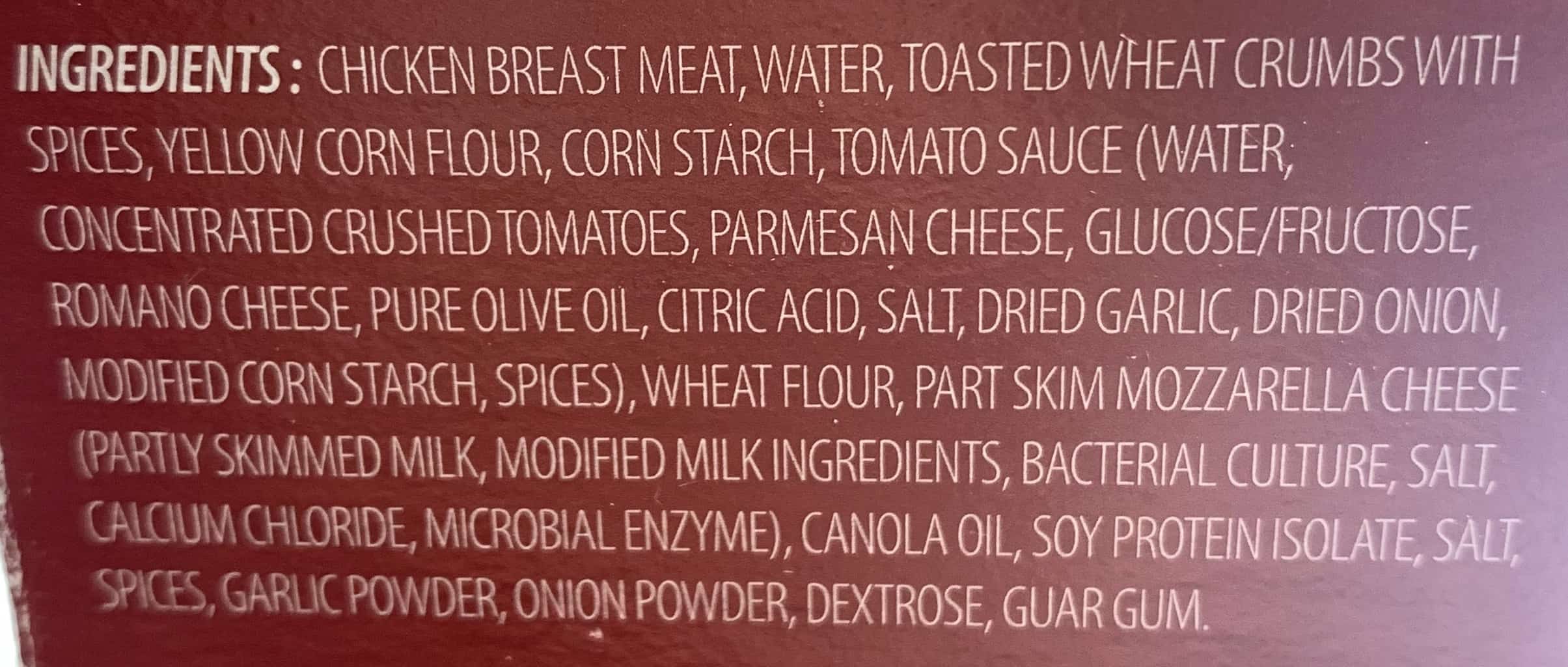 Nutrition
These aren't exactly healthy for you other than having protein. One breast is 17 grams of fat, 705 mg of sodium, 330 calories, 27 grams of carbohydrates, five grams of sugar and 17 grams of protein.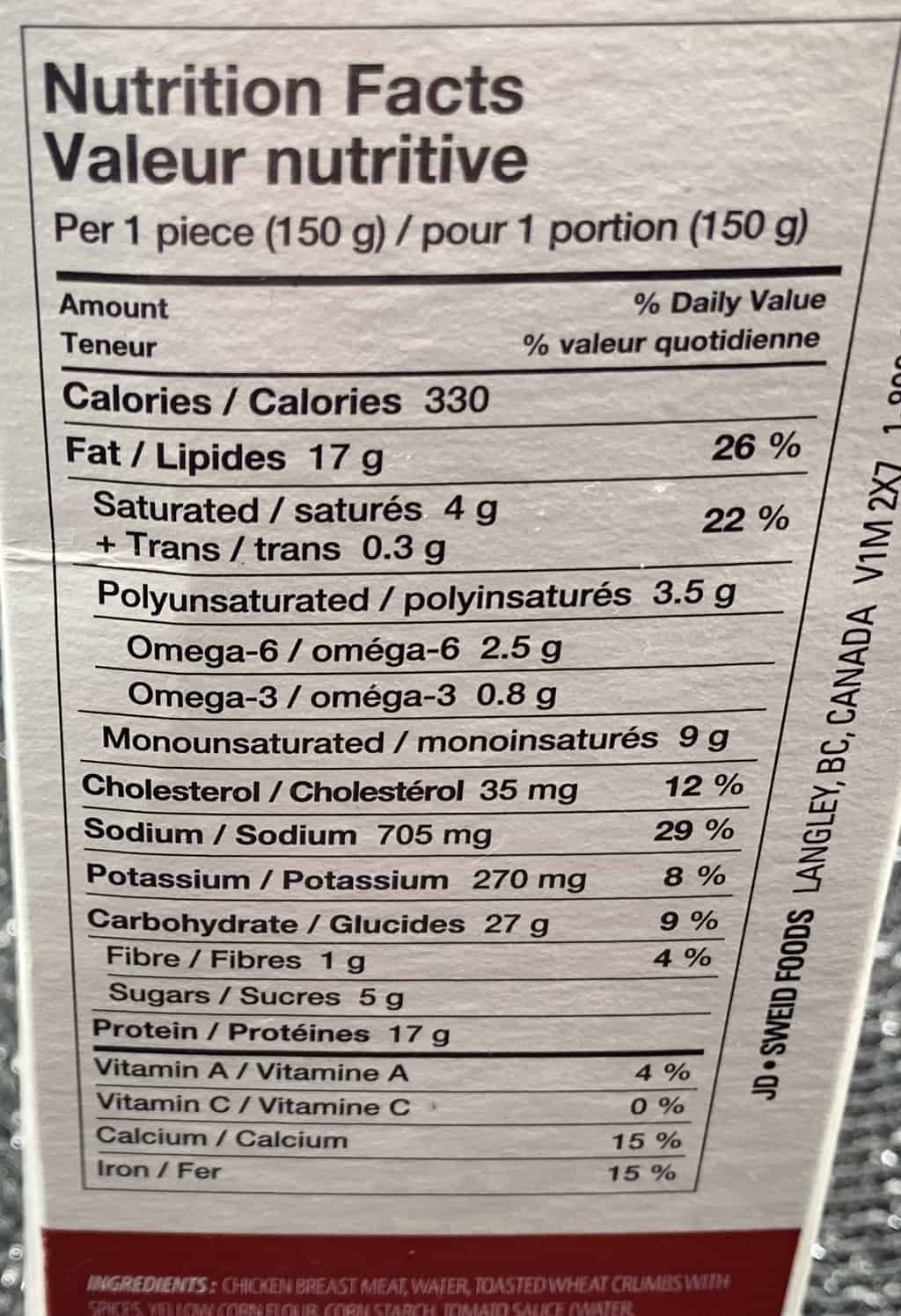 If you don't want to make chicken parmesan from scratch this is a great option to enjoy it at home as a treat that's convenient and much less than the cost of a restaurant.
Taste: 8/10
Cost: 8/10
Convenience: 9/10
Nutrition: 3/10
Would you try this? Why or why not? Are you a chicken parm fan?