A simple but convenient product!
Please note that this review was not paid for or sponsored by any third party. However, I was given a free sample of this product to review. The opinions in this review are strictly my own. I am not affiliated with Costco or any of its suppliers. I am just a fan of the company. I write these reviews to help my fellow shoppers.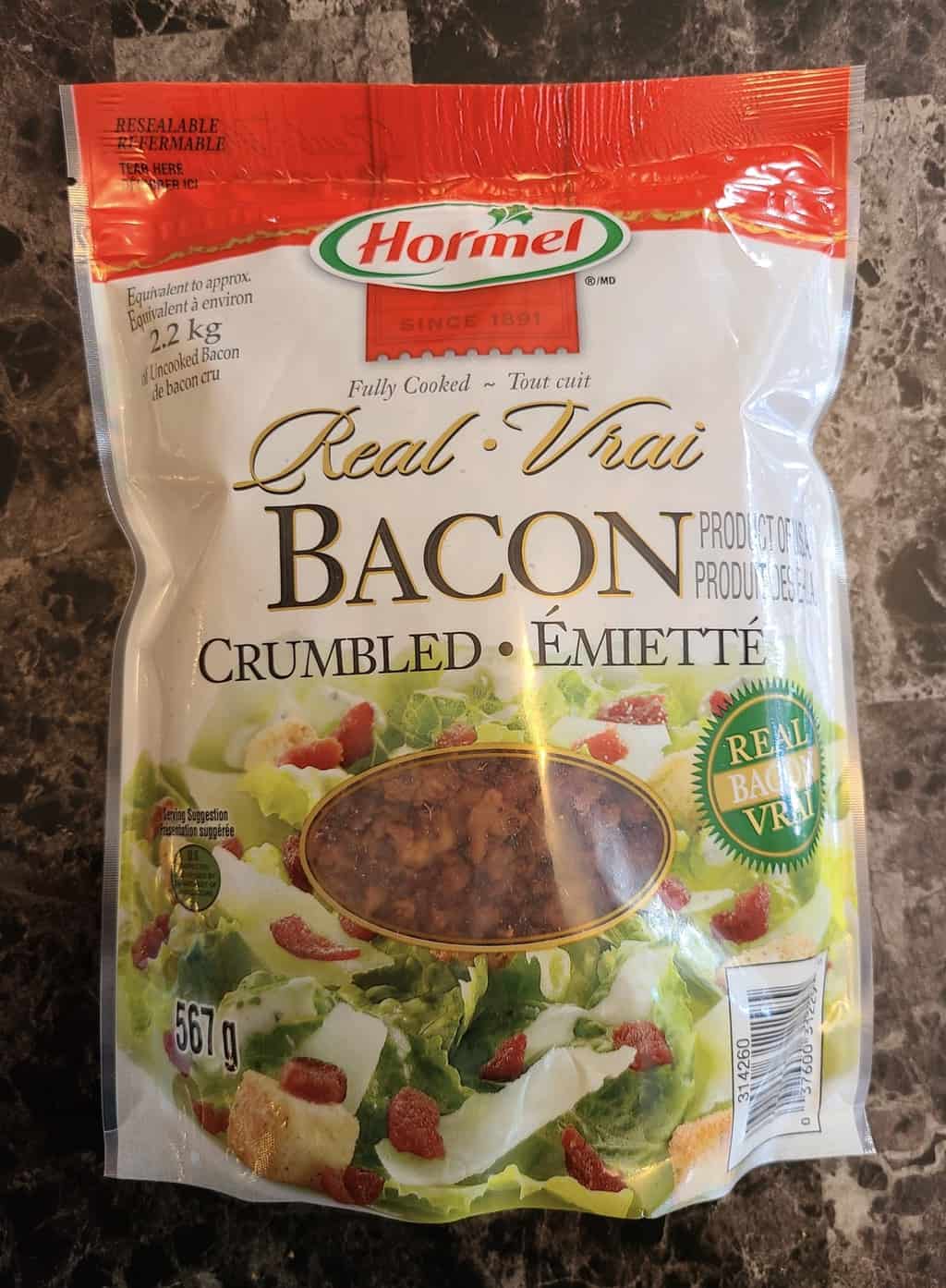 Today I'm doing a simple review for a staple item in our house. The Costco Hormel Fully Cooked Real Crumbled Bacon.
Taste
We don't eat a ton of crumbled bacon in our house but I do like to use crumbled bacon on baked potatoes and sometimes in salad! I like the Costco Hormel bacon because I find it's less greasy than other crumble bacon I've tried. It's also not as soft/fatty as other crumbled bacon and has a crispier/harder texture which I like because I personally prefer my bacon crispy. It's very flavorful and a little goes a long way.
Cost
I paid $13.39 Canadian for the 567 gram bag.
Convenience
So you need to keep the bacon refrigerated after opening it, the bag is resealable which is convenient. This is great to use in quiche, omelets, on potatoes and in salads. I was shocked to see the expiry date is about 16 months from the date we purchased it!
Nutrition
One tablespoon is 25 calories, one and a half grams of fat, 190 mg of sodium, zero grams of carbohydrates and three grams of protein. This isn't really full of the healthiest ingredients, there's sugar and preservatives.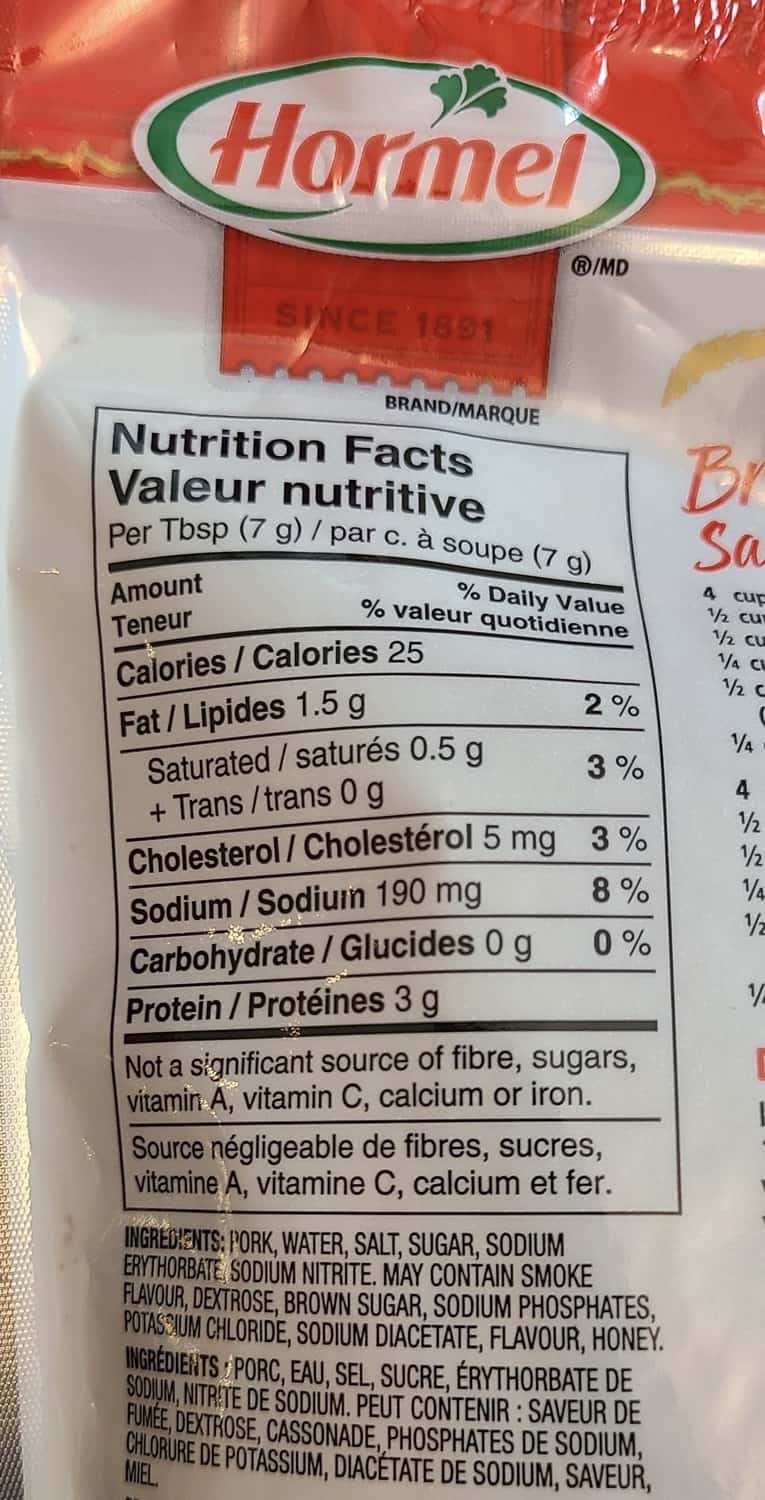 I like to keep a bag of crumbled bacon around in the summer to sprinkle on potatoes, add to eggs or put in salads. I don't use it as much in the winter. I enjoyed my bag of Hormel Fully Cooked Real Crumbled Bacon, it was less greasy and also crispy.
Taste: 8/10
Cost: 7/10
Convenience: 10/10
Nutrition: 3/10
What's your favorite way to use crumbled bacon?