Sweet, Gluten-Free and Addictive!
Please note that this review was not paid for or sponsored by any third party. The opinions in this review are strictly my own. I am not affiliated with Costco or any of its suppliers. I am just a fan of the company. I write these honest reviews to help my fellow shoppers.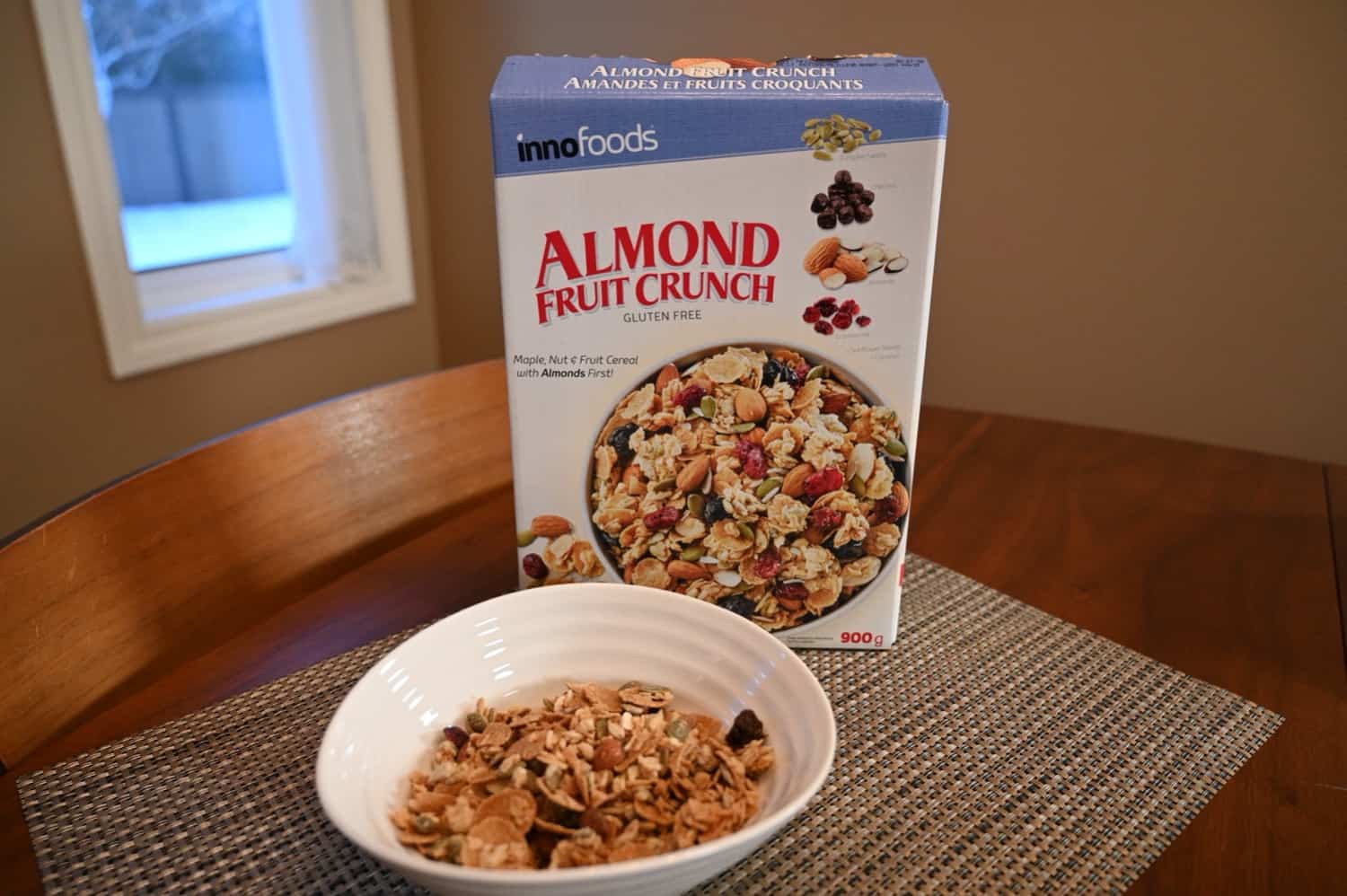 I found a new cereal at Costco recently and I'm a major cereal/granola fan. I've tried every granola Costco offers that I've been able to get my hands on. Just search "granola" in the product search tab on the top left hand side and you'll see all my previous reviews! Today I'm reviewing the innofoods Almond Fruit Crunch cereal which is gluten-free! This can be found in the cereal aisle and item number is 1494819.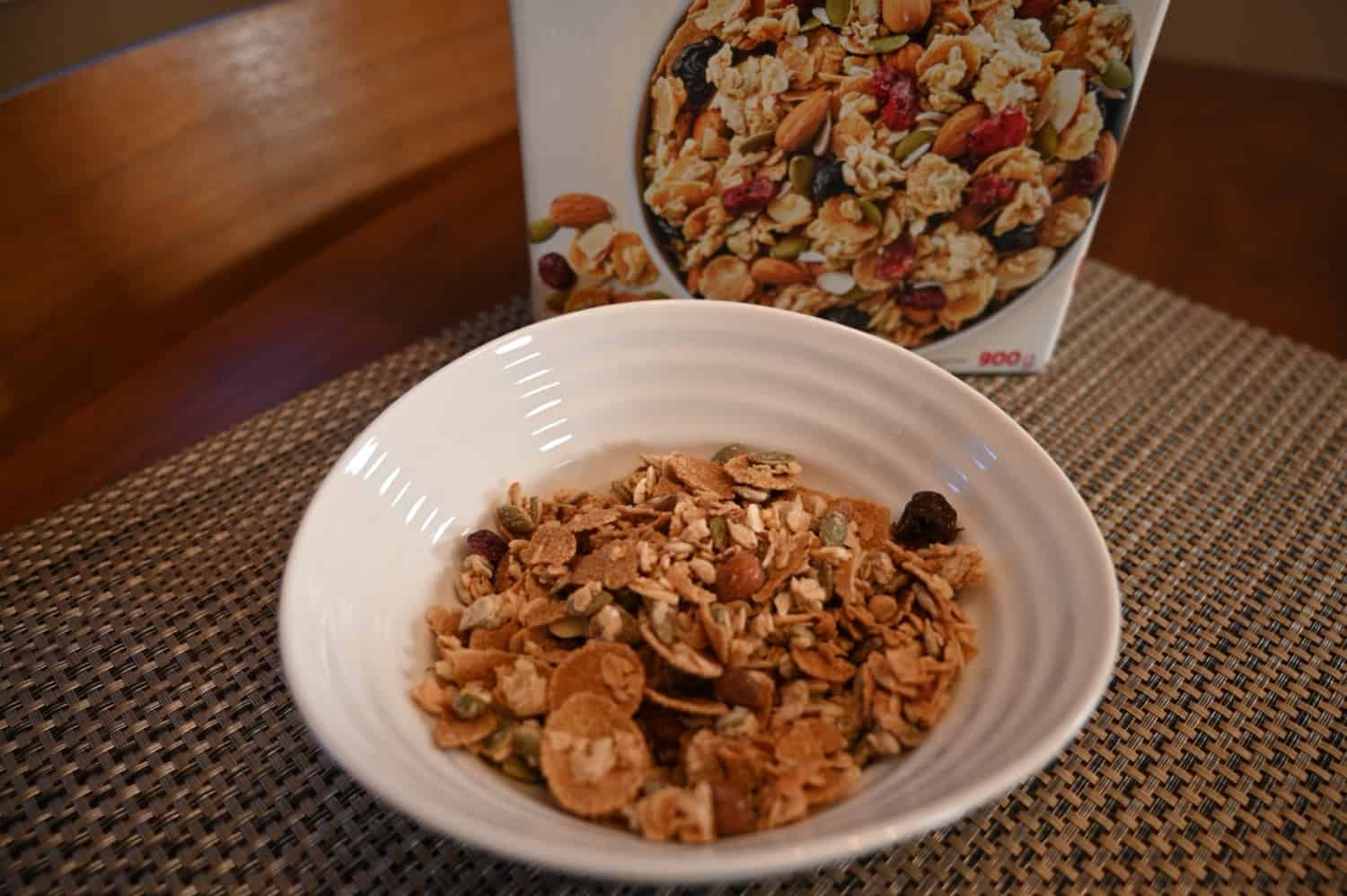 Taste
I actually really enjoyed this product! I grab a handful at a time when I'm feeling a bit hungry and find it hard not to grab a second handful. I have a major sweet tooth and I think the main reason why I like this so much is because it's nice & sweet. You can definitely taste the sugar in this. There's a really decent amount of both slivered and whole almonds and an abundance of dried fruit. The oats are nice and sweet and there's also a hint of coconut in the cereal. The ingredients all go really well together and I would definitely call this a tasty cereal.
Cost
This 900 gram box of almond fruit crunch cereal cost $12.99 Canadian.
Convenience
I just eat this straight out of the bag by the handful but you could also enjoy it on top of yogurt or as a breakfast cereal with dairy or non-dairy milk. The bag doesn't reseal once you cut it open so I use an elastic band to keep it closed and fresh. The best before date is 11 months from the date I purchased the almond fruit crunch.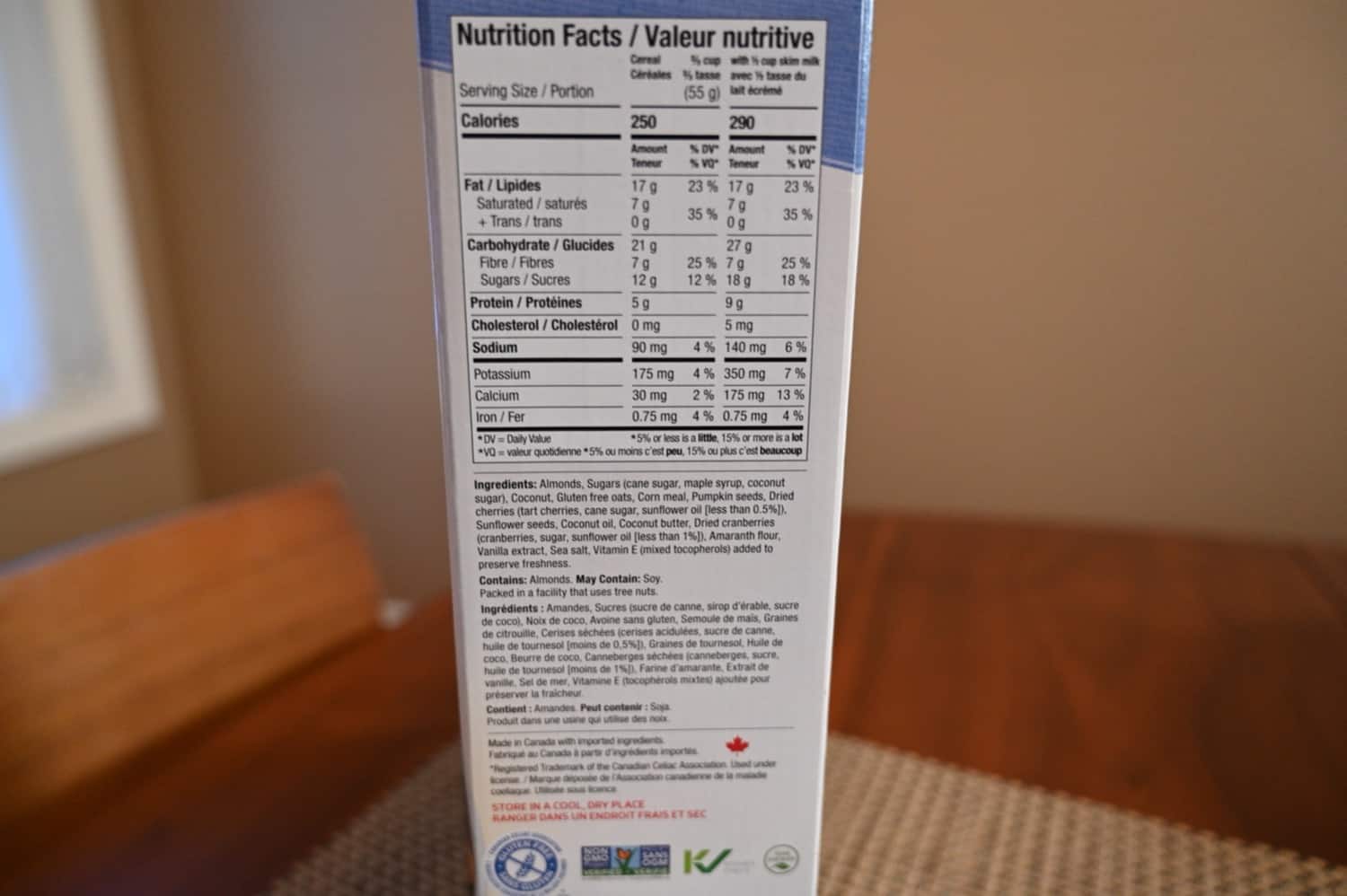 Nutrition
Gluten-free, non-GMO, no artificial flavors or colors and 12 grams of whole grains per serving. This has more sugar than I'd like it to. 2/3 of a cup has 250 calories, 17 grams of fat (coming from the almonds and coconut), 21 grams of carbohydrates, seven grams of fibre, 12 grams of sugar, five grams of protein and 90 mg of sodium. The first ingredient is almonds which is great but the second ingredient is sugar which is not so great in my opinion.
I totally love this gluten free almond fruit crunch. It's packed with healthy fat, is nice and sweet and I found it highly addictive. I try to limit my sugar so I save this for a "treat" but If you like a satisfying, hearty breakfast cereal you might want to try this.
Taste: 8.5/10
Cost: 7/10
Convenience: 10/10
Nutrition: 6/10
Leave a comment if this review was helpful and also share what your thoughts are on this product!