These are deliciously ADDICTIVE! Watch out!
Please note that this review was not paid for or sponsored by any third party. I purchased this product with my own money and the opinions in this review are strictly my own. I am not affiliated with Costco or any of its suppliers. I am just a fan of the company. I write these reviews to help my fellow shoppers. If you like my blog and want to show your appreciation, please follow me on Instagram or Facebook, or tell your friends to check out my blog!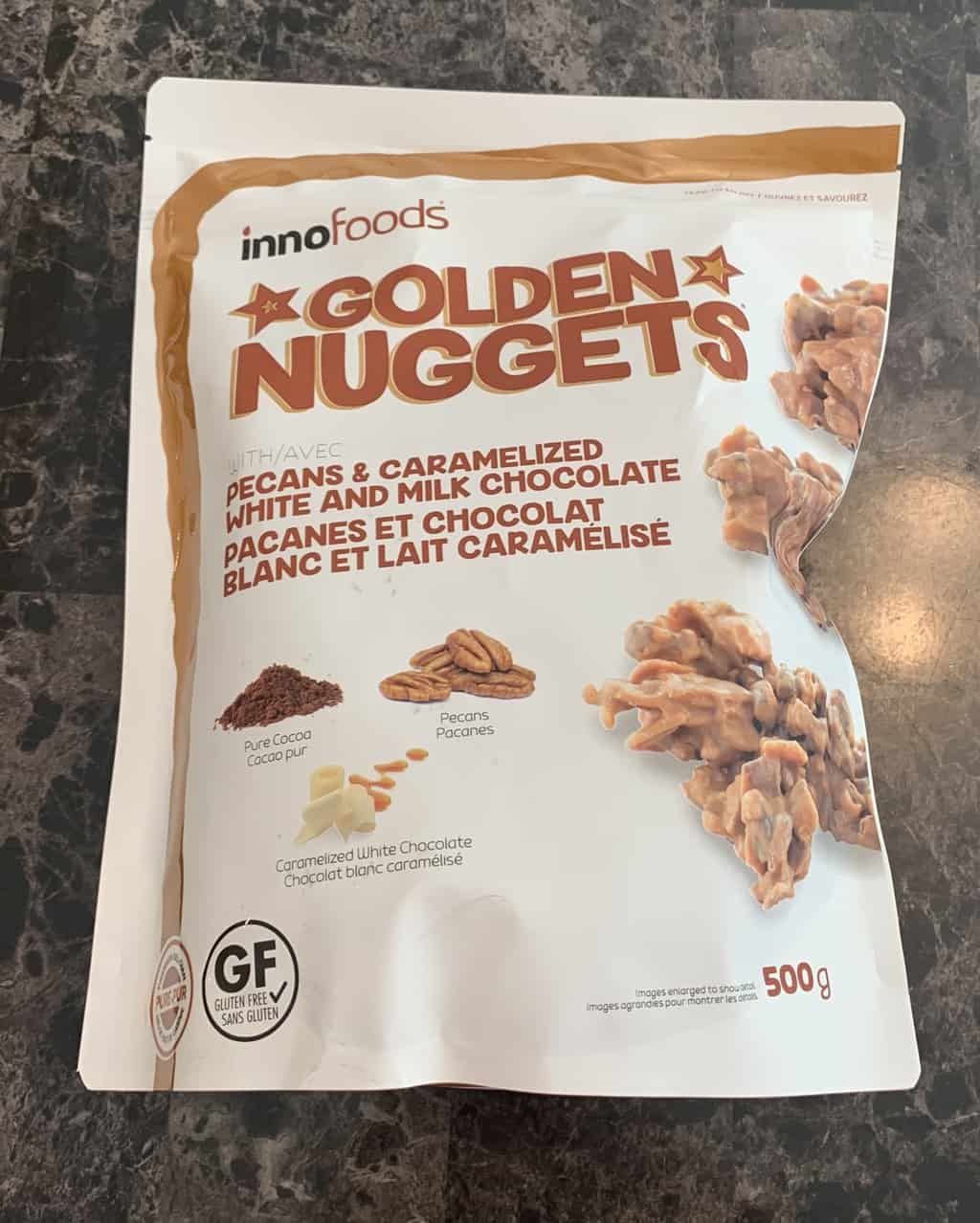 My husband and I stocked up big time when we were at Costco last week! I opened up a few of the snack items we purchased over the weekend and one of the items we tried was the innofoods Golden Nuggets.
Taste
So what are the innofoods golden nuggets? They're pecan pieces that are coated in caramelized white and milk chocolate. They're sweet, crunchy and oh so very good! The caramelized chocolate gives the golden nuggets a strong, sweet, smooth caramel flavor with a hint of maple that compliments the crunchy pecans so well. These have a really unique flavor and are absolutely yummy. My husband commented that he could easily eat the whole bag so watch out!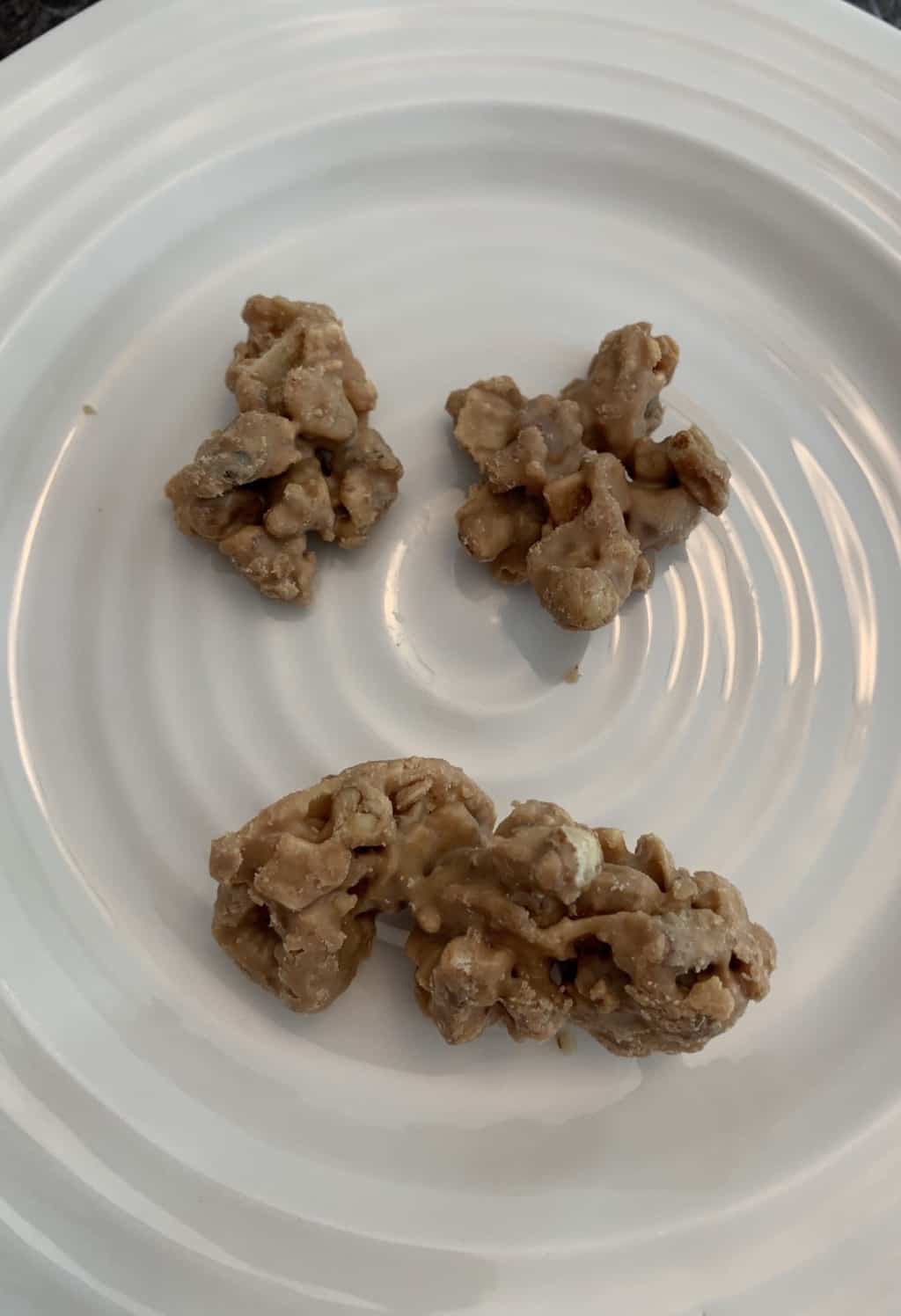 Cost
I got these for $9.99 Canadian on sale. The regular price for the golden nuggets is $12.99 Canadian. $12.99 is a little expensive but none of the snacks are Costco are exactly super cheap. Plus these have pecans and pecans are not cheap!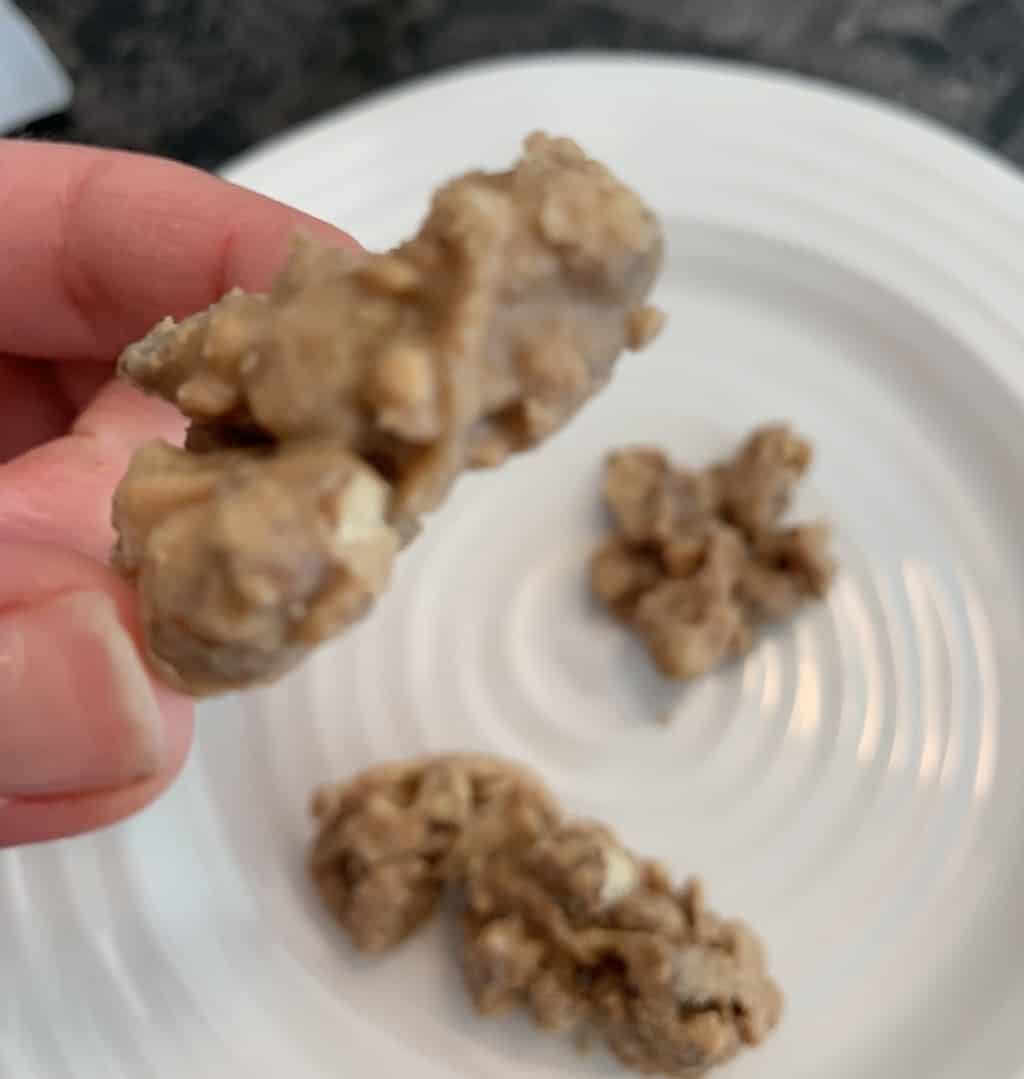 Convenience
The resealable bag keeps the golden nuggets fresh although who are we kidding? These won't last long in our house! The best before date is a about a year from the date we purchased the golden nuggets.
Nutrition
So not healthy for you but that's okay because the taste makes up for the lack of nutrition. Pecans are healthy though, right? A 20 gram serving (3-4 nuggets depending on the size) is 120 calories, 70 mg of sodium, one gram of protein, six grams of sugar, one gram of fibre, seven grams of carbohydrates and 10 grams of fat. That's healthy fat! The ingredients list is mainly chocolate, sugar and pecans. These are gluten-free.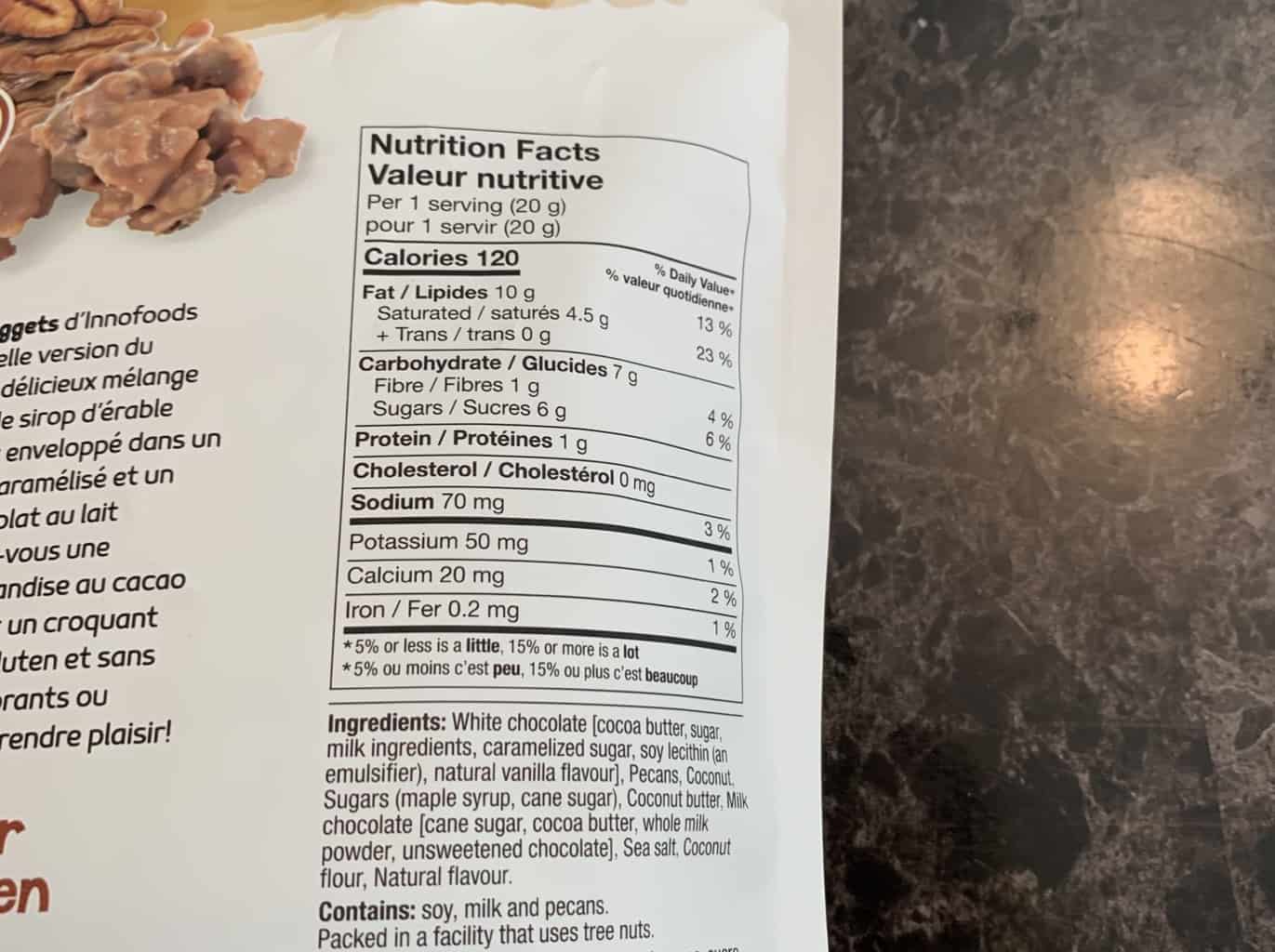 I was told by my husband to rate these high for taste. We'd probably purchase them again, I don't think the bag will last us very long!
Taste: 9/10
Cost: 7.5/10
Convenience: 10/10
Nutrition: 2/10 (for the healthy pecans)
What's the most addictive snack you've found at Costco!?