Individually portioned and full of healthy fat!
Please note that this review was not paid for or sponsored by any third party. I purchased this product with my own money and the opinions in this review are strictly my own. I am not affiliated with Costco or any of its suppliers. I am just a fan of the company. I write these reviews to help my fellow shoppers.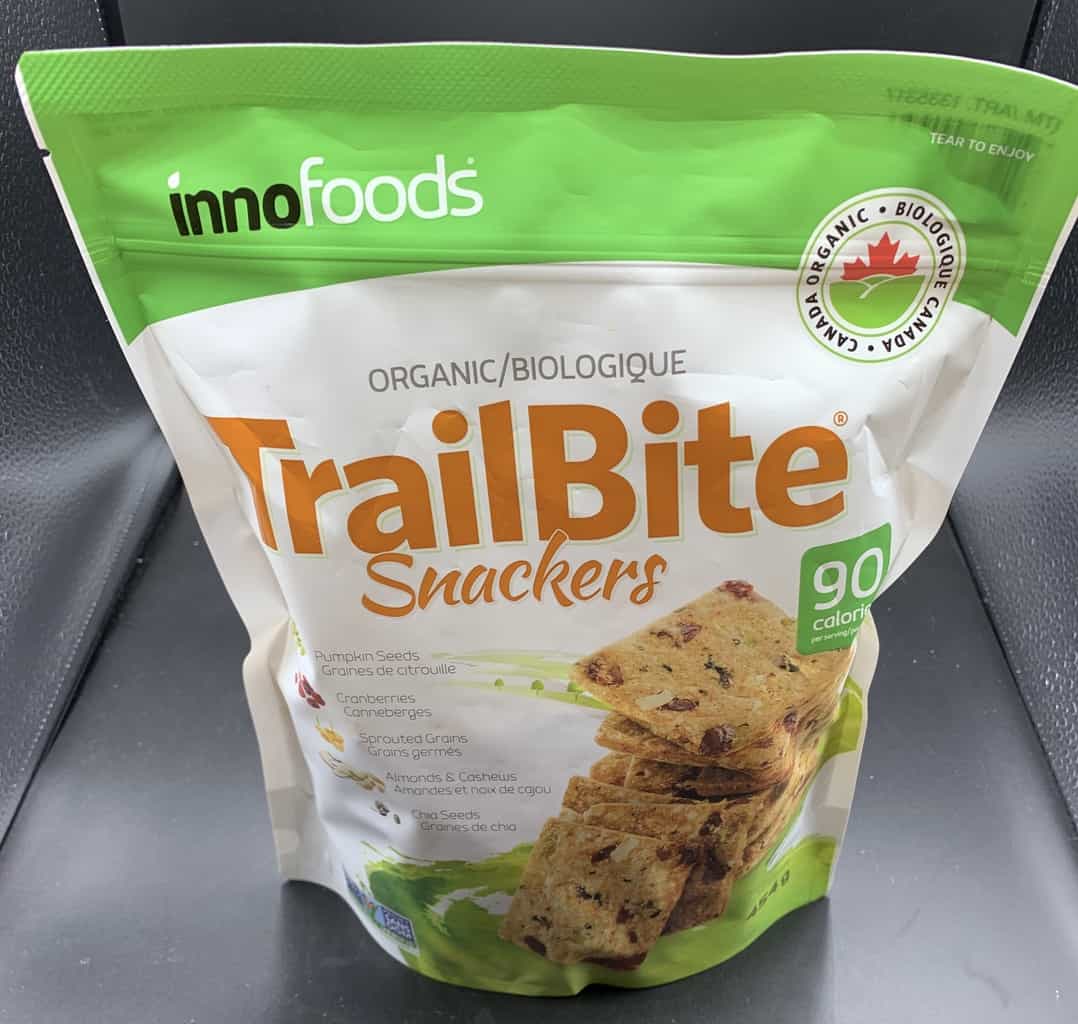 So somehow I managed to survive Costco last Friday and actually did alright with getting some things to try for the blog! As a nurse I just wanted to say I hope everyone is staying healthy both mentally and physically during this time (COVID 19). Hand washing is SO important right now! Also try not to touch your face, I know how hard this is! Today I'm reviewing the Innofood Trail Bite Snackers.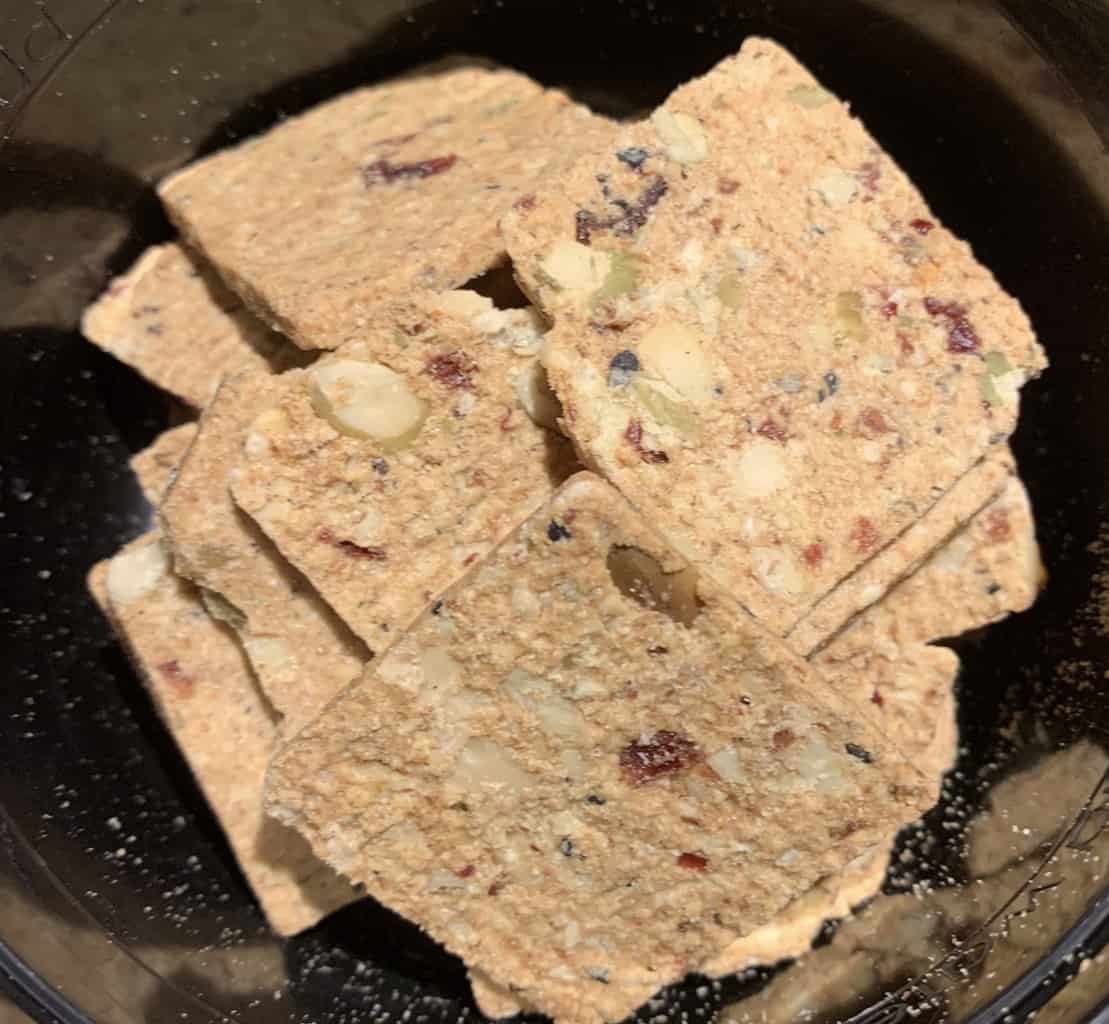 Taste
These are DELICIOUS! They're like a hybrid between a cookie and a cracker because they're thin and crunchy shaped like a cracker but slightly sweet like a cookie. They've also got sweet dried cranberries in the "snackers" which add to the sweetness. The "snackers" have organic nuts and seeds as well such as pumpkin seeds, chia seeds, almonds, cashews and sesame seeds. It's hard to only eat one or two of the Innofoods Trail Bite Snackers and they taste great with cheese, cottage cheese, peanut butter, meat and just plain!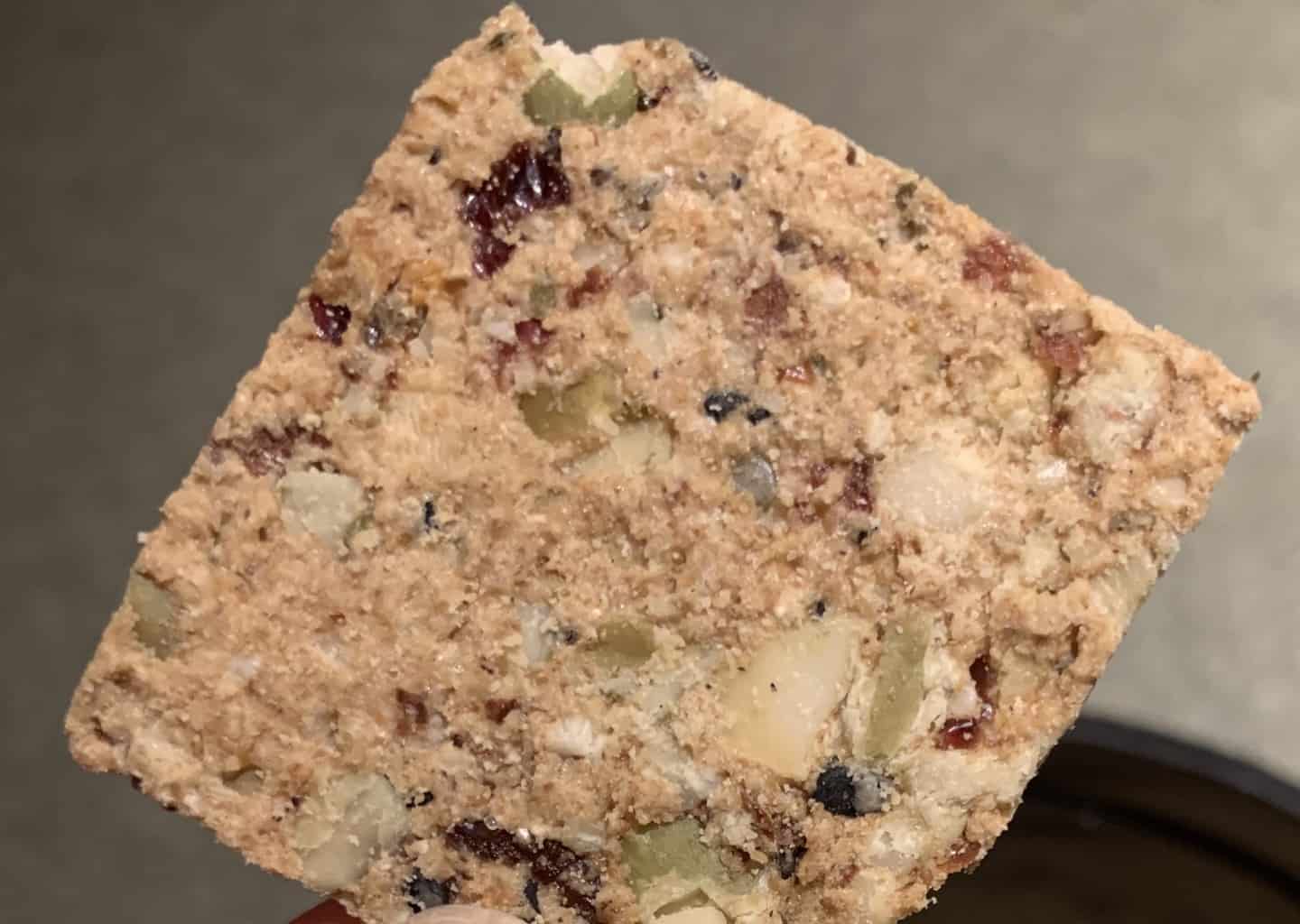 Cost
I paid $9.89 for the 454 gram bag of the Innofoods Trail Bite Snackers. Definitely not cheap because there's not a ton of "snackers" in the bag but you also have to consider that there's organic ingredients and also these are marketed as a "healthy food".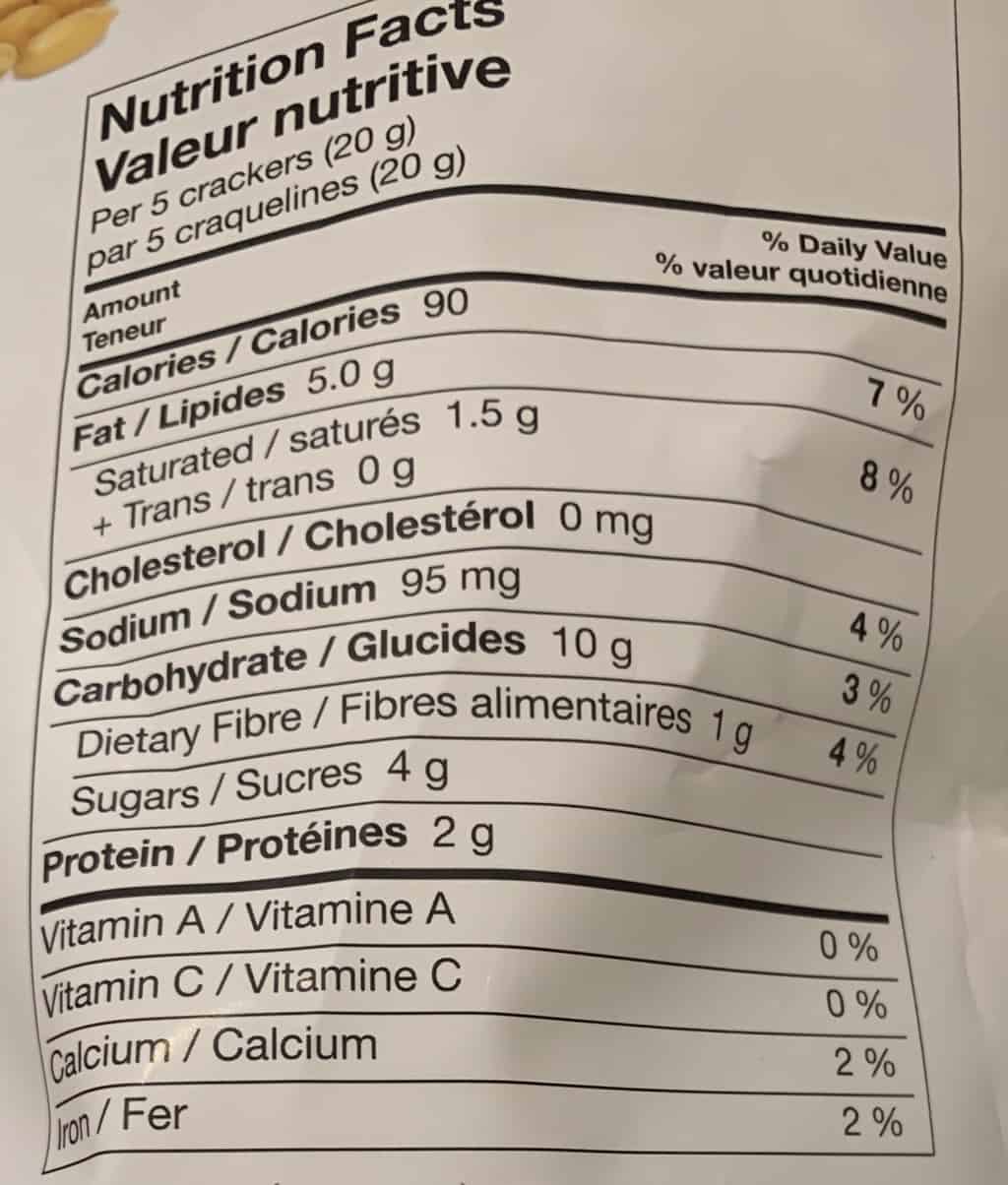 Convenience
These are resealable which I totally appreciate and love! They'd go great on a charcuterie board and are delicious paired with cheese, meat and nut butters or just enjoyed alone. Although they're thin they're quite sturdy and don't crumble and break everywhere. The best before date is about eight months from the date I purchased the Trail Bite Snackers.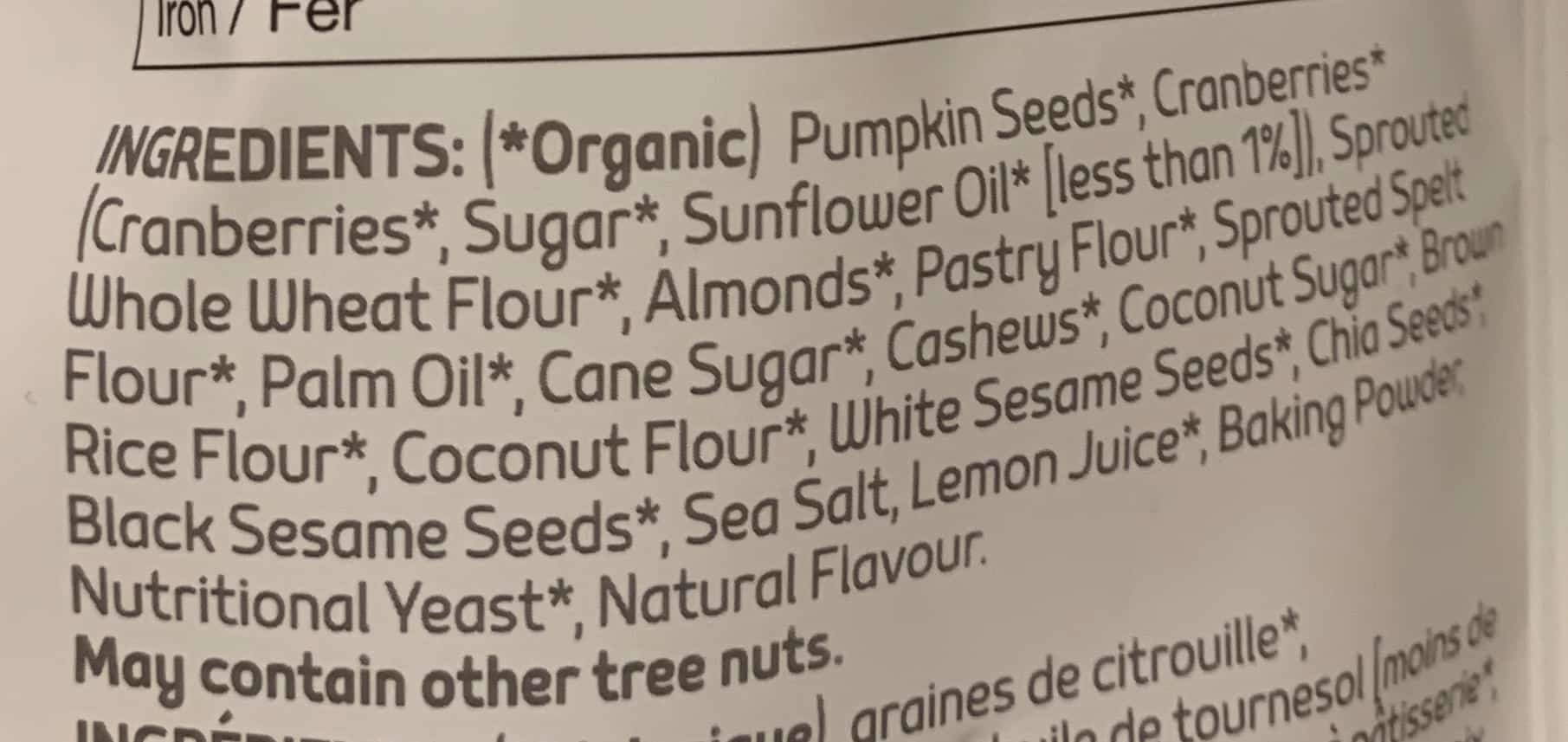 Nutrition
Five crackers is 90 calories, five grams of fat, 95 mg of sodium, two grams of protein, four grams of sugar and 10 grams of carbohydrates. The ingredients list is full of organic healthy ingredients but a few not so healthy ingredients such as palm oil and pastry flour.
I have no problem finishing my bag of the Costco Innofoods Trail Bite Snackers. They're actually very tasty and I'm glad I didn't waste $9.89 on them!
Taste: 9/10
Cost: 6/10
Convenience: 10/10
Nutrition: 6/10
Would you buy these? If you did what would you pair them with?