A nice summertime treat!
Please note that this review was not paid for or sponsored by any third party. I purchased this product with my own money and the opinions in this review are strictly my own. I am not affiliated with Costco or any of its suppliers. I am just a fan of the company. I write these reviews to help my fellow shoppers.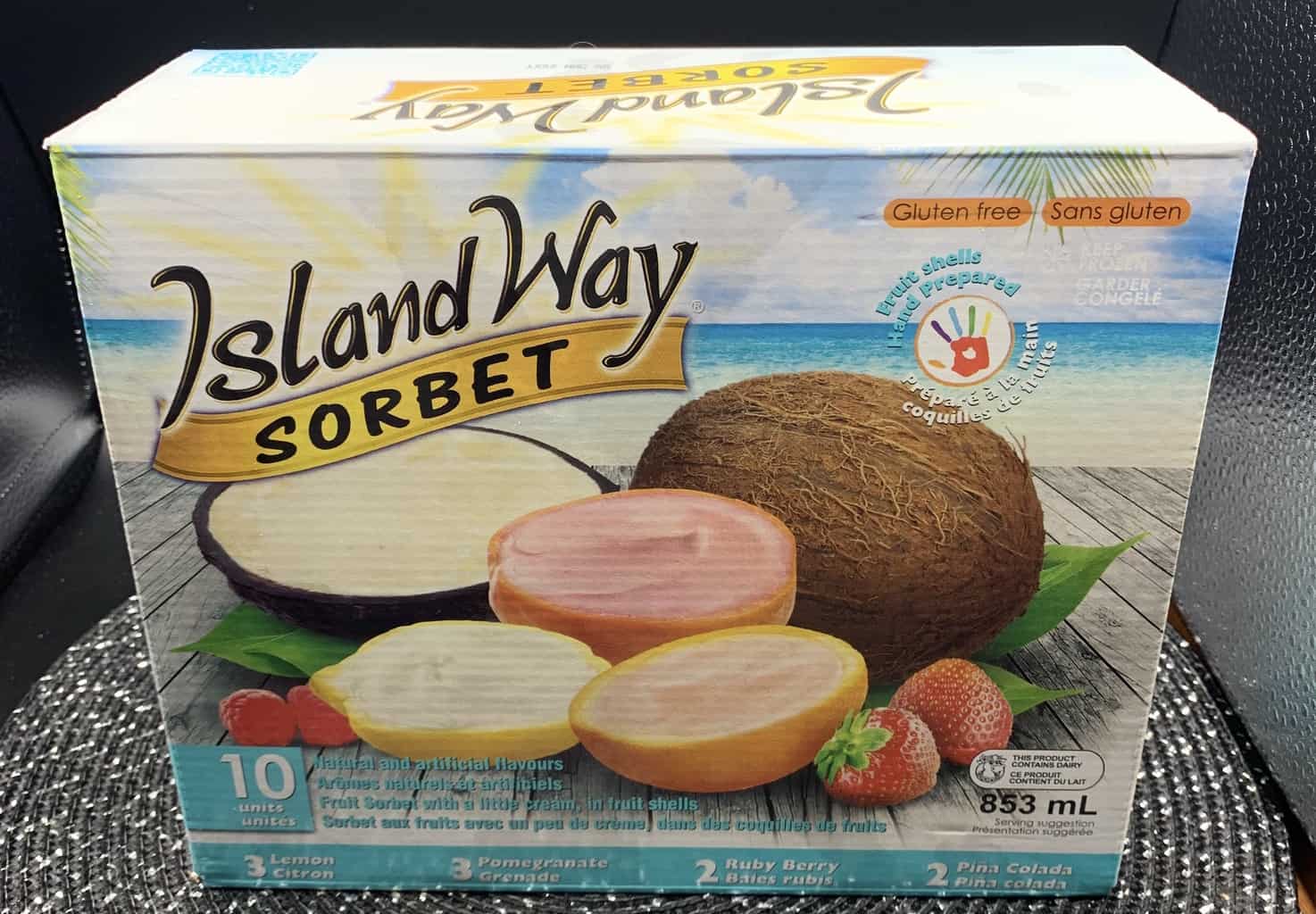 Sean and I absolutely love frozen dessert, it's one of our favorite foods and we eat it usually once a week at a minimum! This is why we eat salads regularly during the week! The Costco Island Way Sorbet looked amazing when I saw it recently and it was also on sale so I decided I needed to pick it up and review it.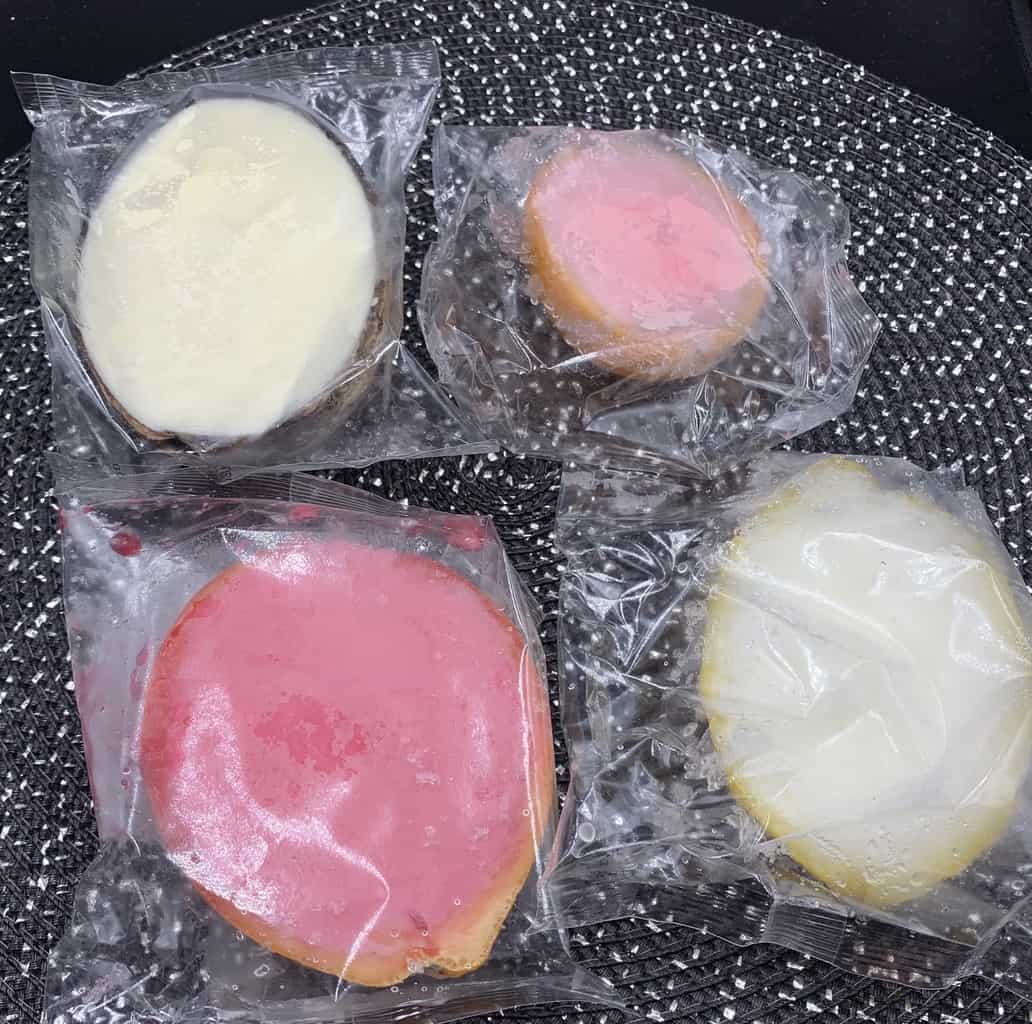 Taste
There are four different flavors of sorbet in the box and they're all pretty tasty! In the box you get three lemon, three pomegranate, two ruby berry and two pina colada flavored sorbets. The lemon is refreshing and slightly tart. The pomegranate is sweet and fruity but not distinctly pomegranate. The ruby berry is creamy and tastes mainly of raspberry. The pina colada is definitely my favorite and tastes like a delicious, not too sweet pineapple-coconut frozen delight. Sean and I enjoyed all the flavors, the least sweet is probably the lemon. These don't taste like ice cream, they're definitely a sorbet so if you tend to enjoy fruity less creamy frozen dessert you'll enjoy these.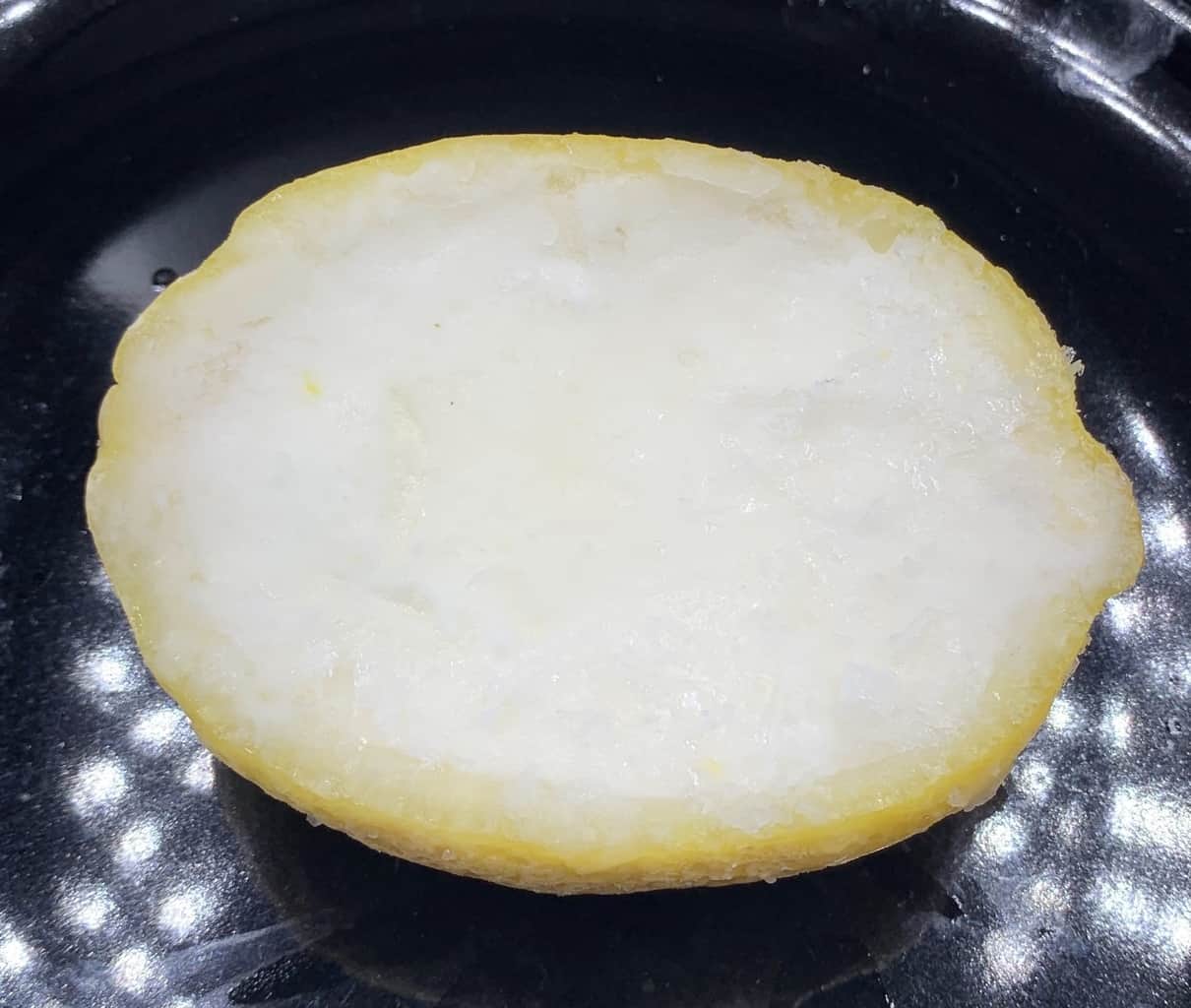 Cost
If you can get these on sale, they're a bit better deal. I purchased the Island Way Sorbet on sale for $10.99 Canadian and the regular price is $13.99 Canadian. On sale it's just about a dollar per sorbet. Whether you can get them on sale or not, it's still far cheaper to buy the Costco Island Way Sorbet than to go out somewhere for a sorbet. There's not a ton of sorbet in each serving so they do seem slightly on the expensive side. The price seems a little more reasonable due to the fact these look so fancy!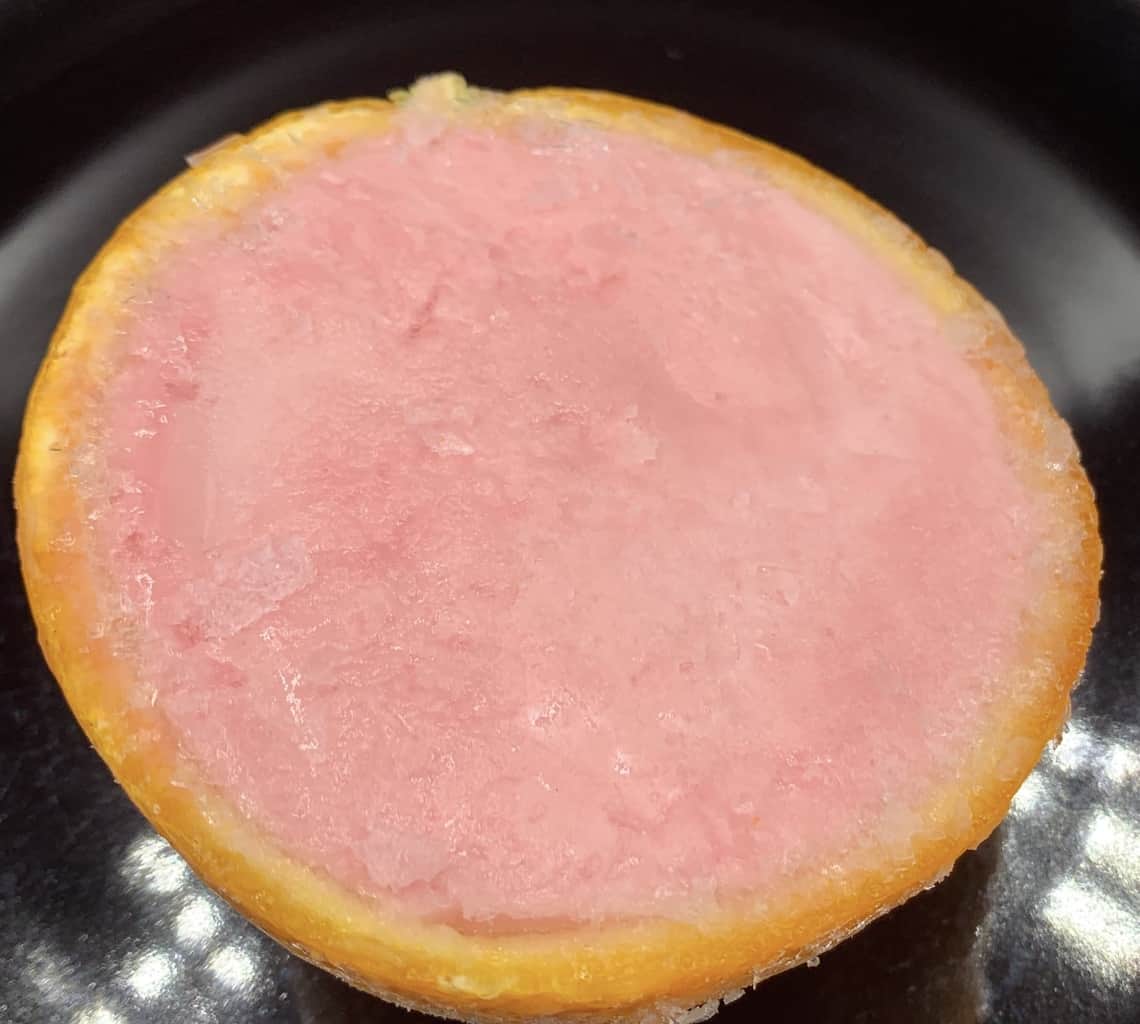 Convenience
No dish required! The shell the sorbet is in acts as a dish, but you still do need a plate to put them on! These would be perfect to serve to guests after a summer barbecue or at a dinner party. All you have to do to eat them is take them out of the freezer! They're individually wrapped and the variety of flavors allows for everyone to choose a flavor they would like.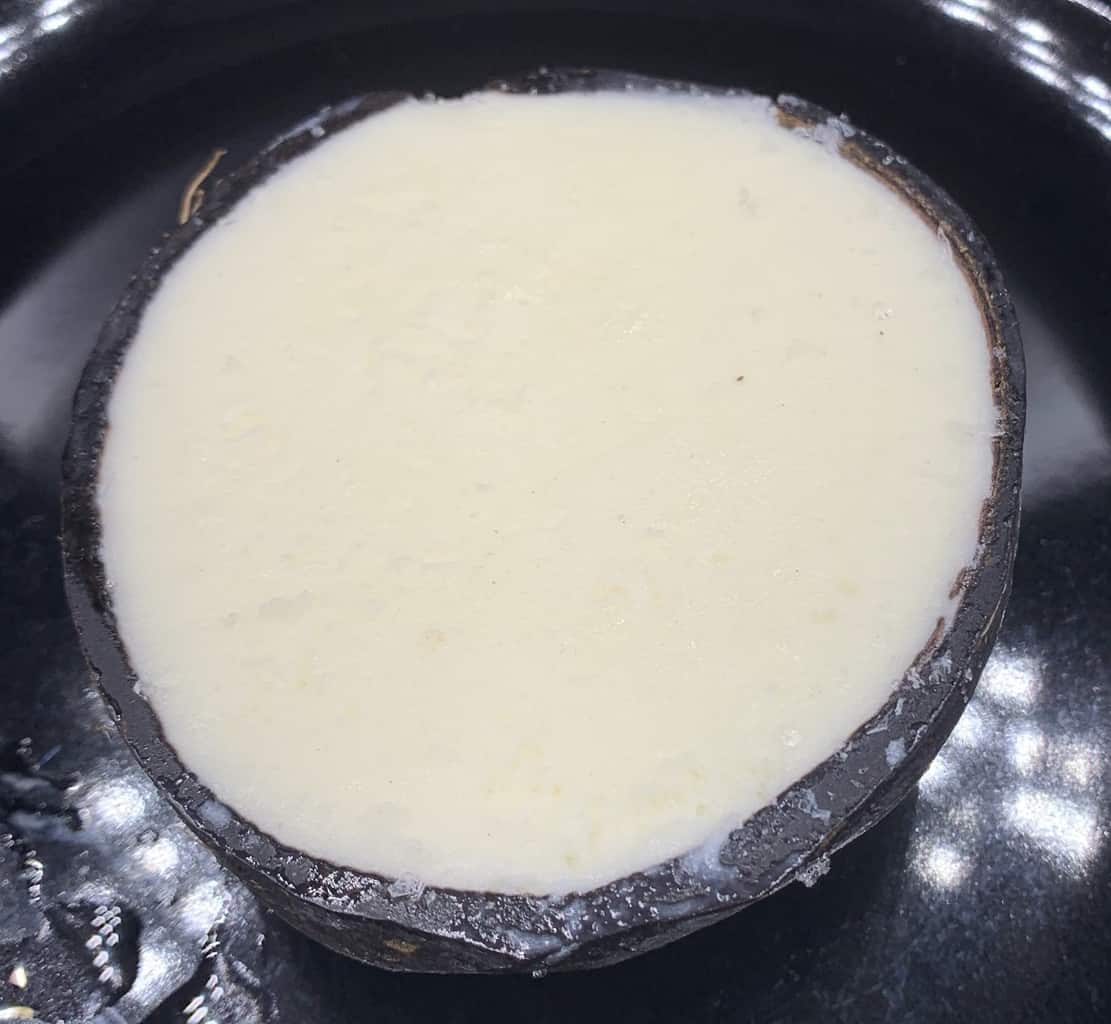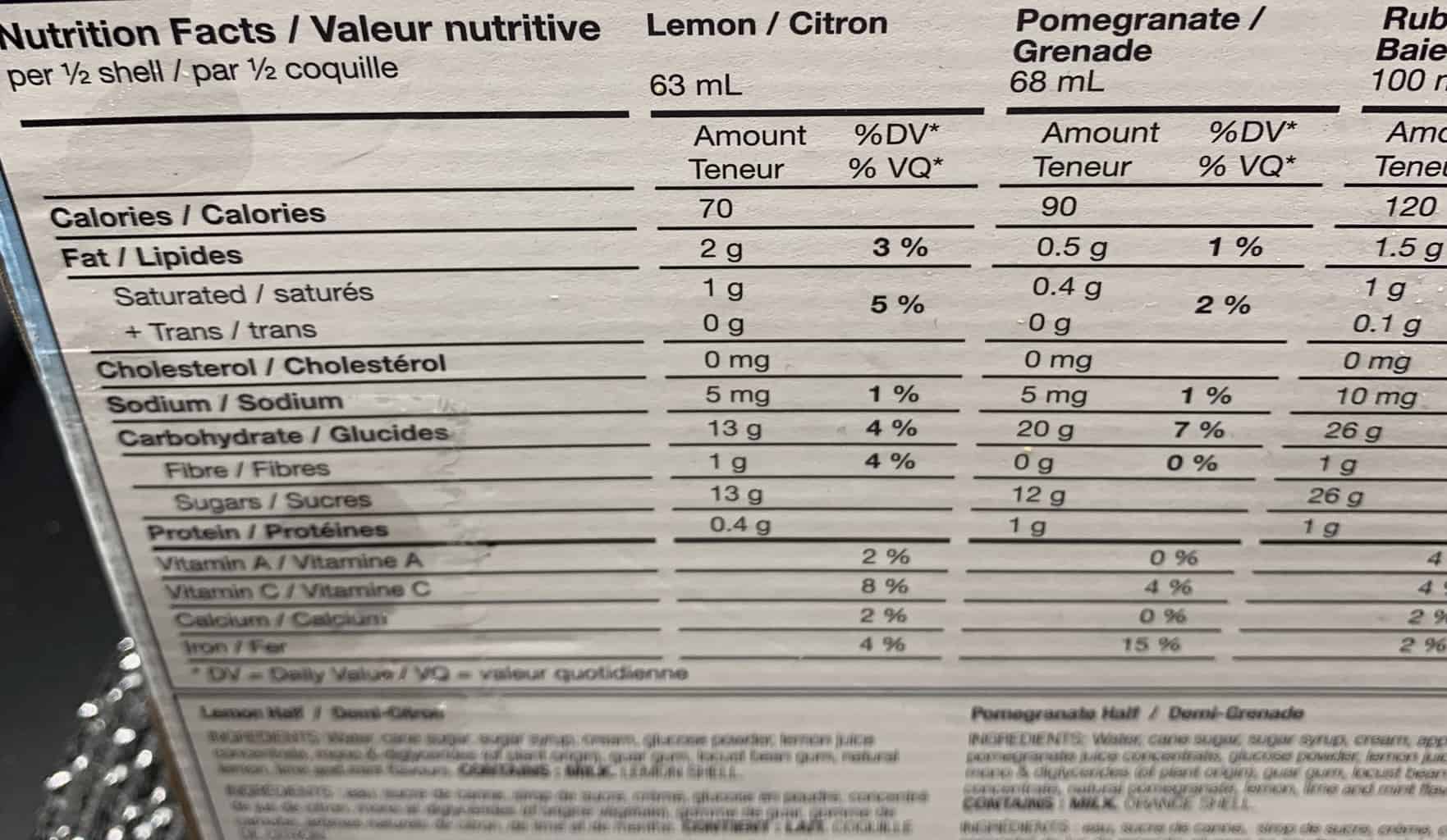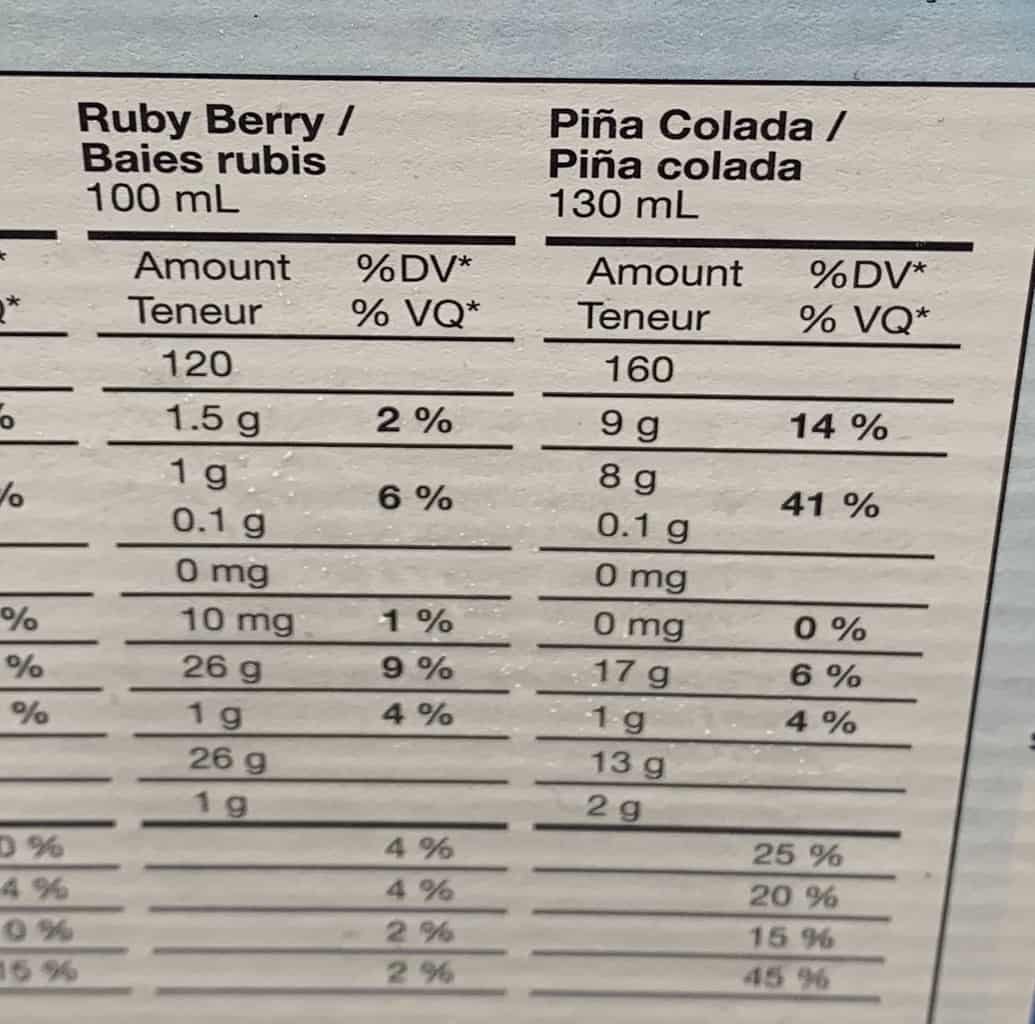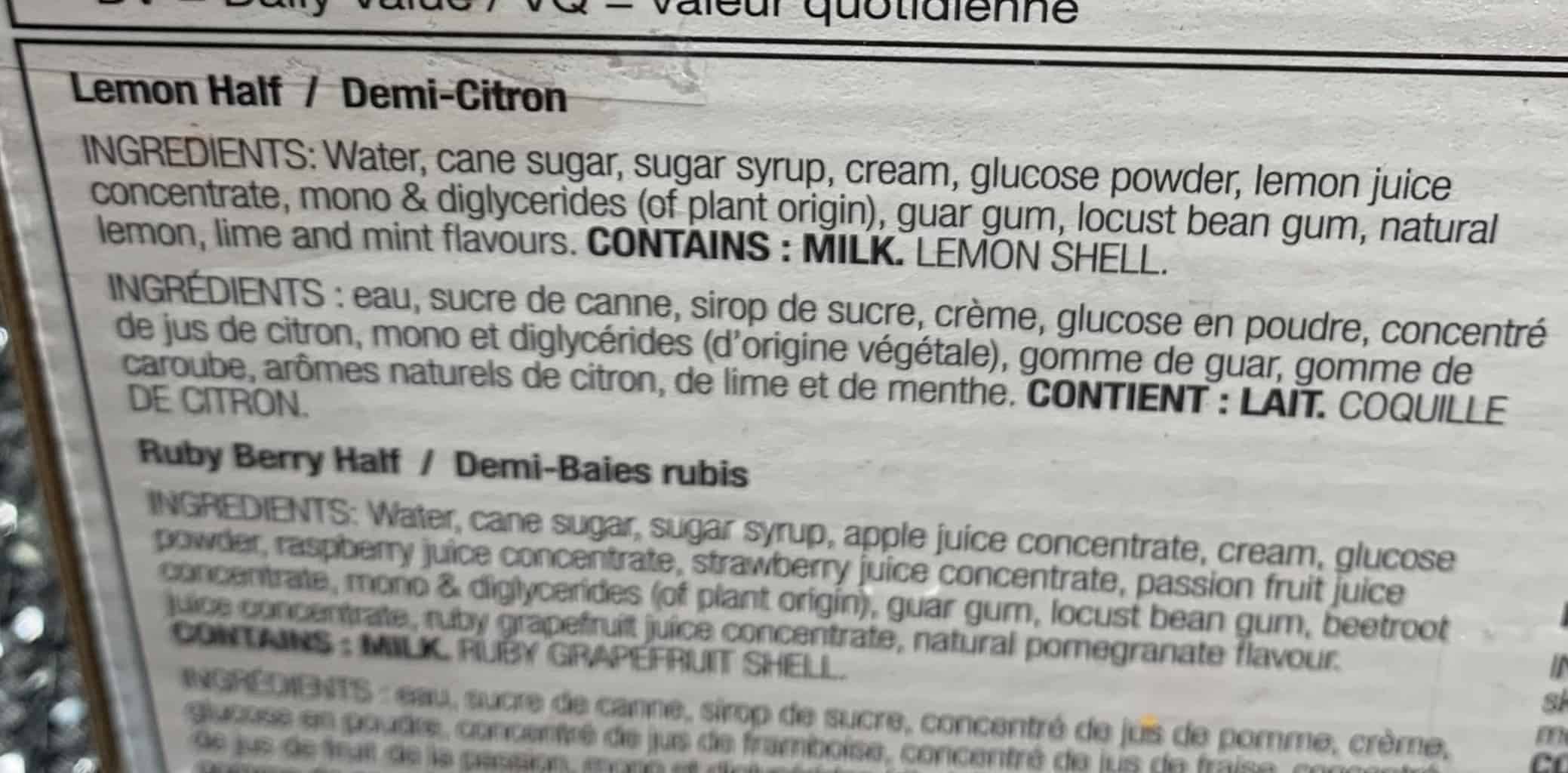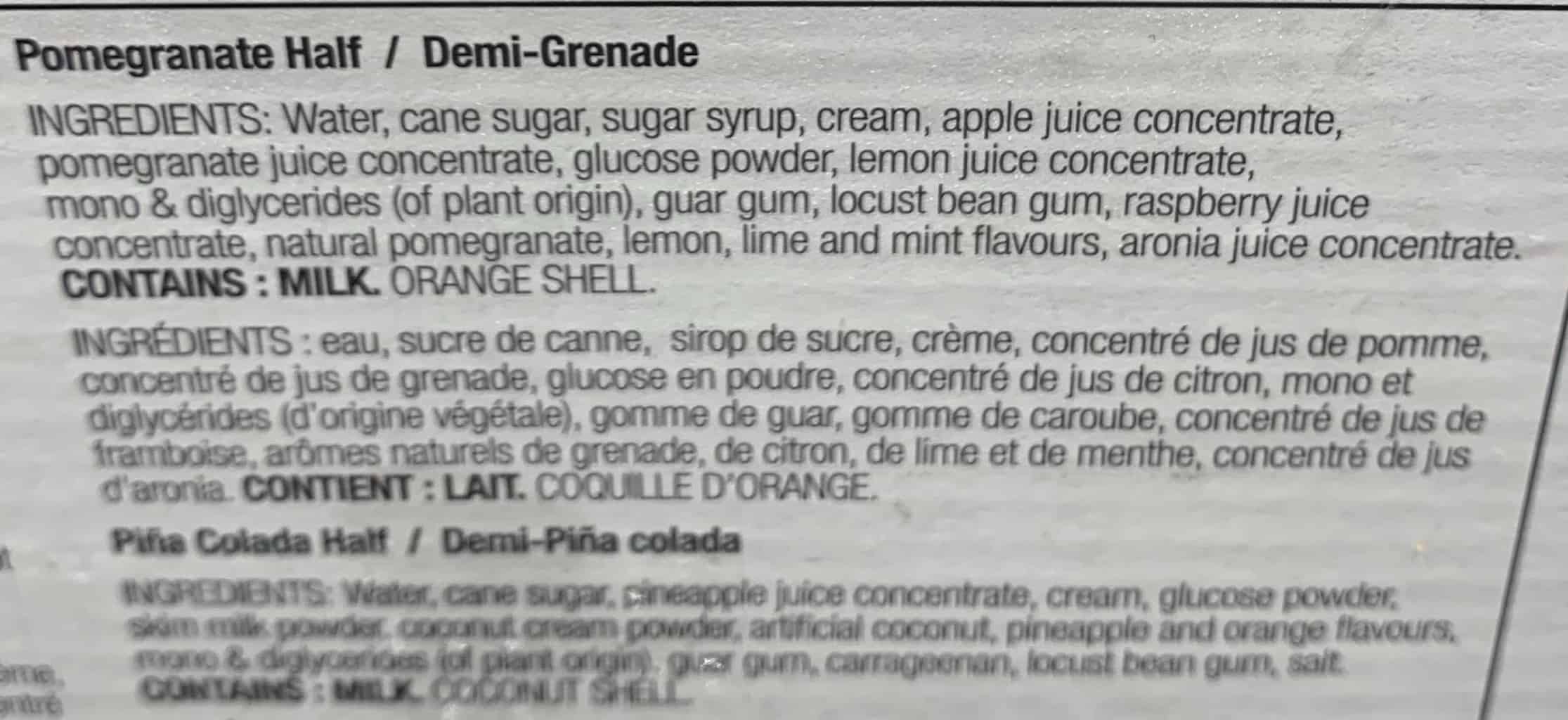 Nutrition
These are actually pretty low in calories and fat for how delicious they are! The lemon has 70 calories, two grams of fat, 13 grams of sugar. The pomegranate has 90 calories, half a gram of fat and 12 grams of sugar, the ruby berry has 120 calories, one and a half grams of fat and 26 grams of sugar. The pina colada has 170 calories, nine grams of fat and 13 grams of sugar. The ruby berry has a lot more sugar than the other flavors and the Pina colada has the most calories. I wouldn't say these are a healthy item but these are fewer calories, fat and sugar than other desserts.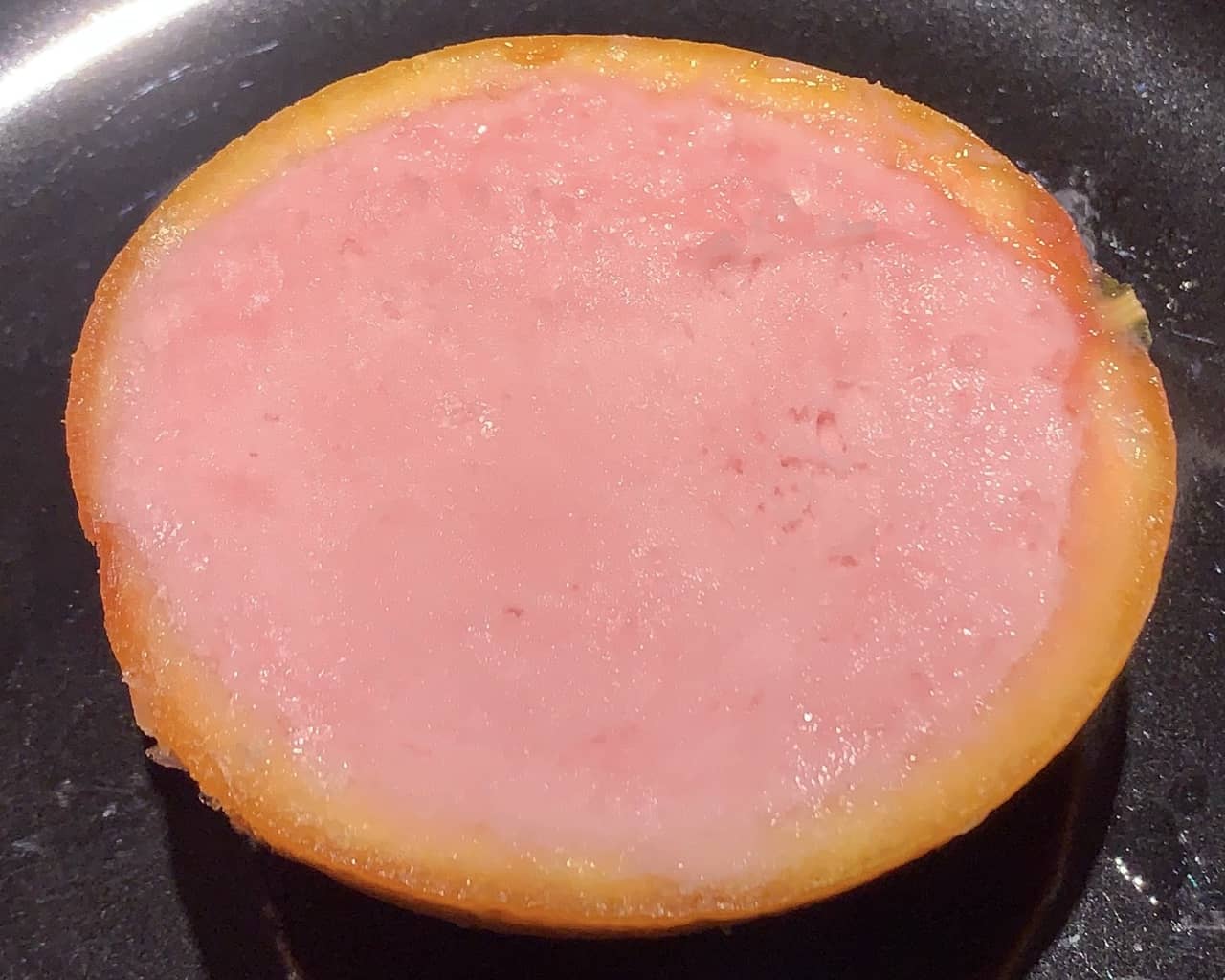 These fancy-looking sorbets are a perfect treat to serve guests during the Spring/Summer months or have for yourself at home! They're a great option for those who prefer sorbet over ice cream.
Taste: 8/10 My favorite is pina colada. My least favorite is probably the pomegranate. They all tasted nice though!
Cost: 8/10
Convenience: 10/10
Nutrition: 3/10
Which flavor do you think would be your favorite?