Paleo, vegan and low sugar!
Please note that this review was not paid for or sponsored by any third party. I purchased this product with my own money and the opinions in this review are strictly my own. I am not affiliated with Costco or any of its suppliers. I am just a fan of the company. I write these reviews to help my fellow shoppers. If you like my blog and want to show your appreciation, please follow me on Instagram or Facebook, or tell your friends to check out my blog!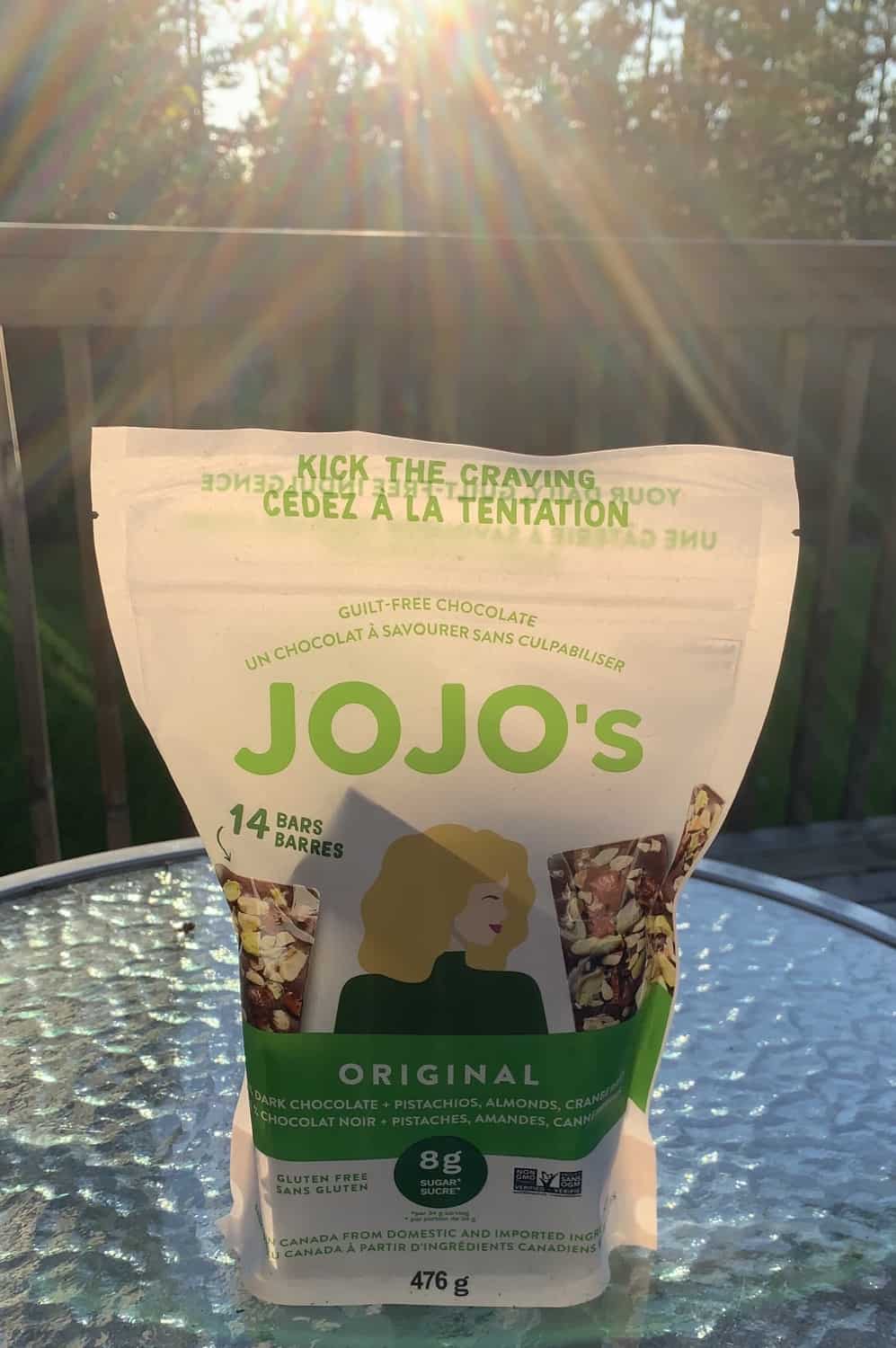 Last time I was at Costco I immediately was drawn to the Jojo's Guilt-Free Chocolate! Something about the words guilt-free lured me in so I bought a bag to try!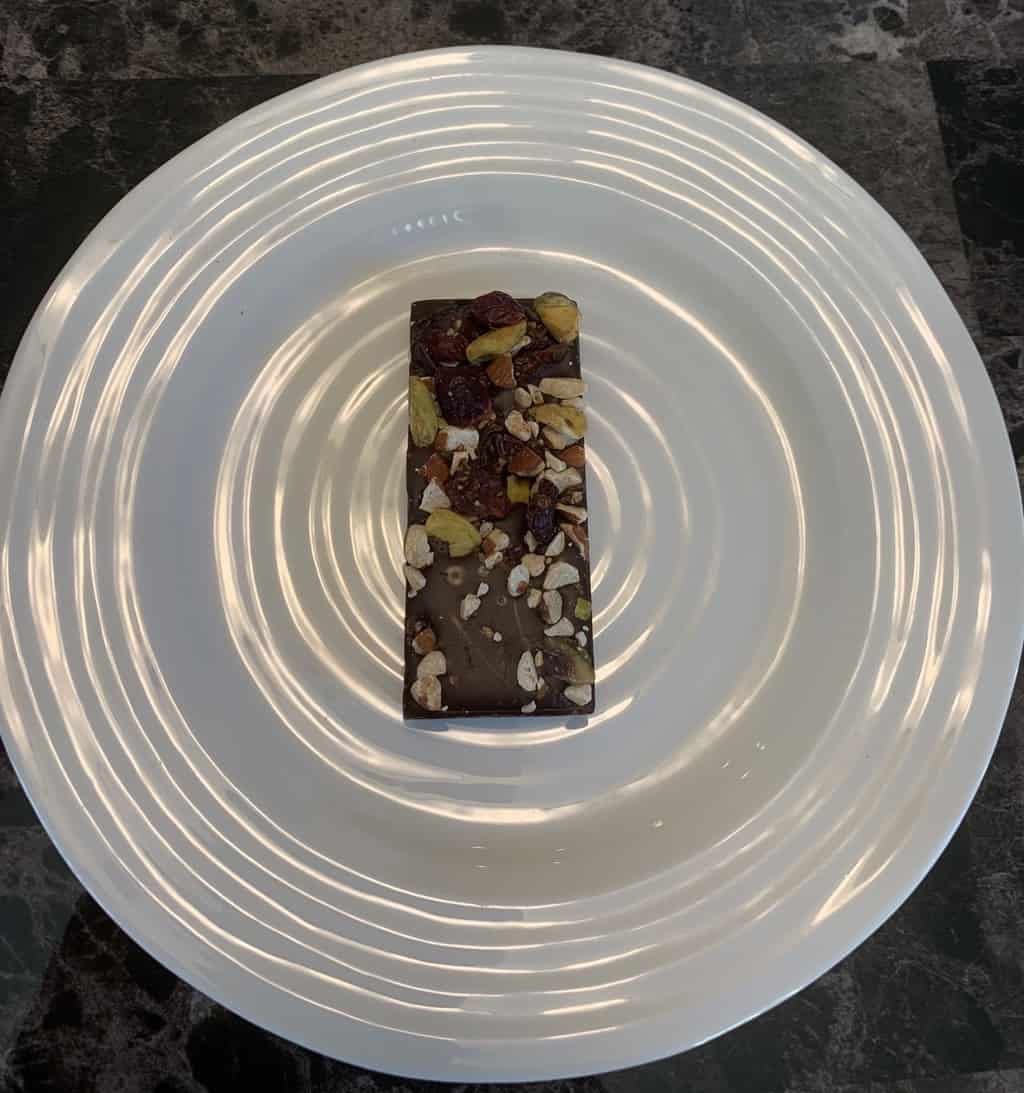 Taste
This is high quality 70% dark chocolate with almonds, pistachios and cranberries. It also has plant-based hemp protein! I thought that was really interesting. The dark chocolate is smooth, not very sweet and very tasty. The pistachios and almonds add some extra crunch and nutty flavoring while the cranberries add some chewy texture and sweetness. I personally found I couldn't taste the hemp protein, which is a probably a good thing? Overall this tastes like a high quality, dark chocolate, nut and cranberry bar.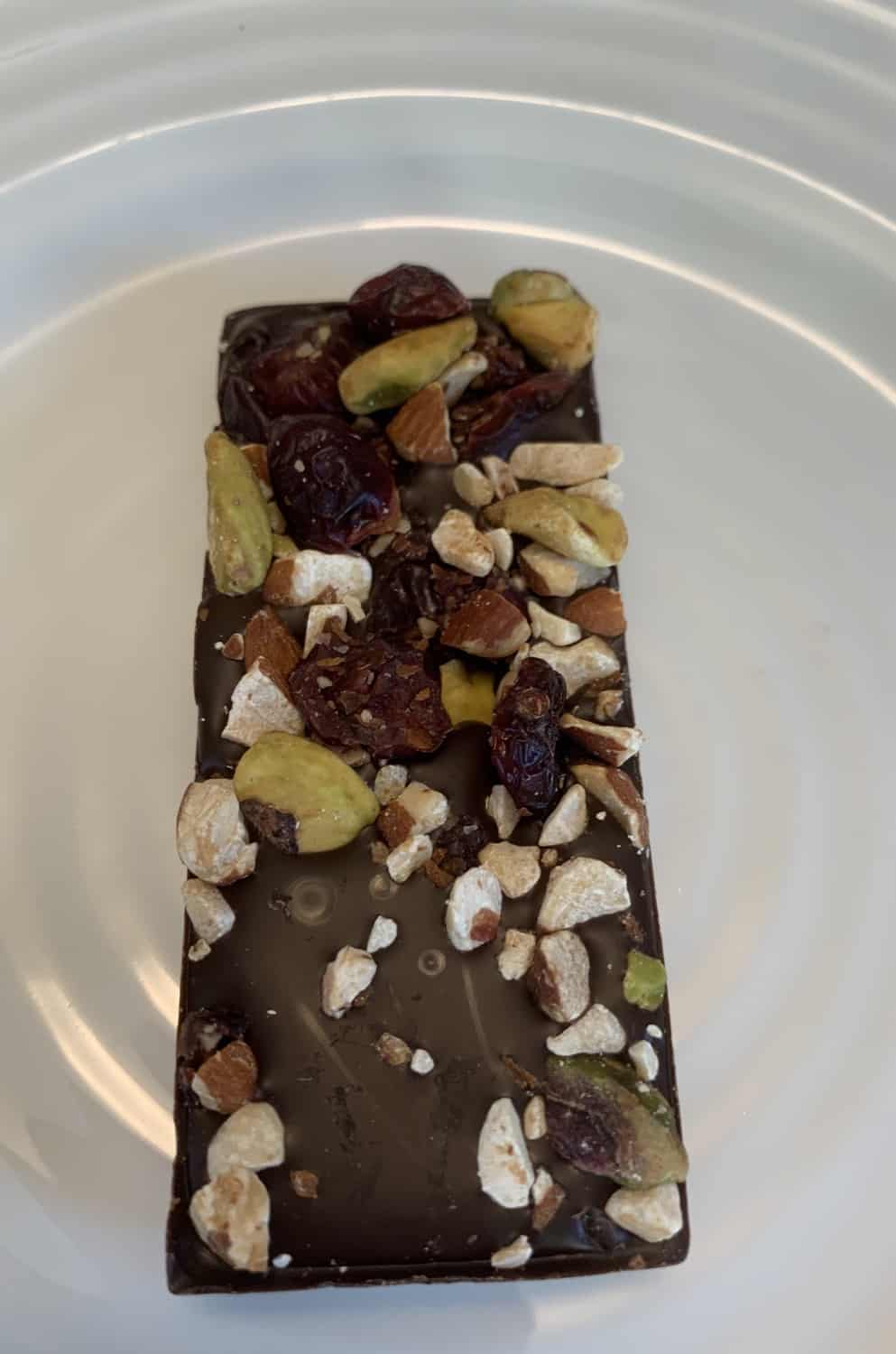 Cost
I paid $12.99 Canadian for the 476 gram bag which is not bad at all considering the quality of ingredients!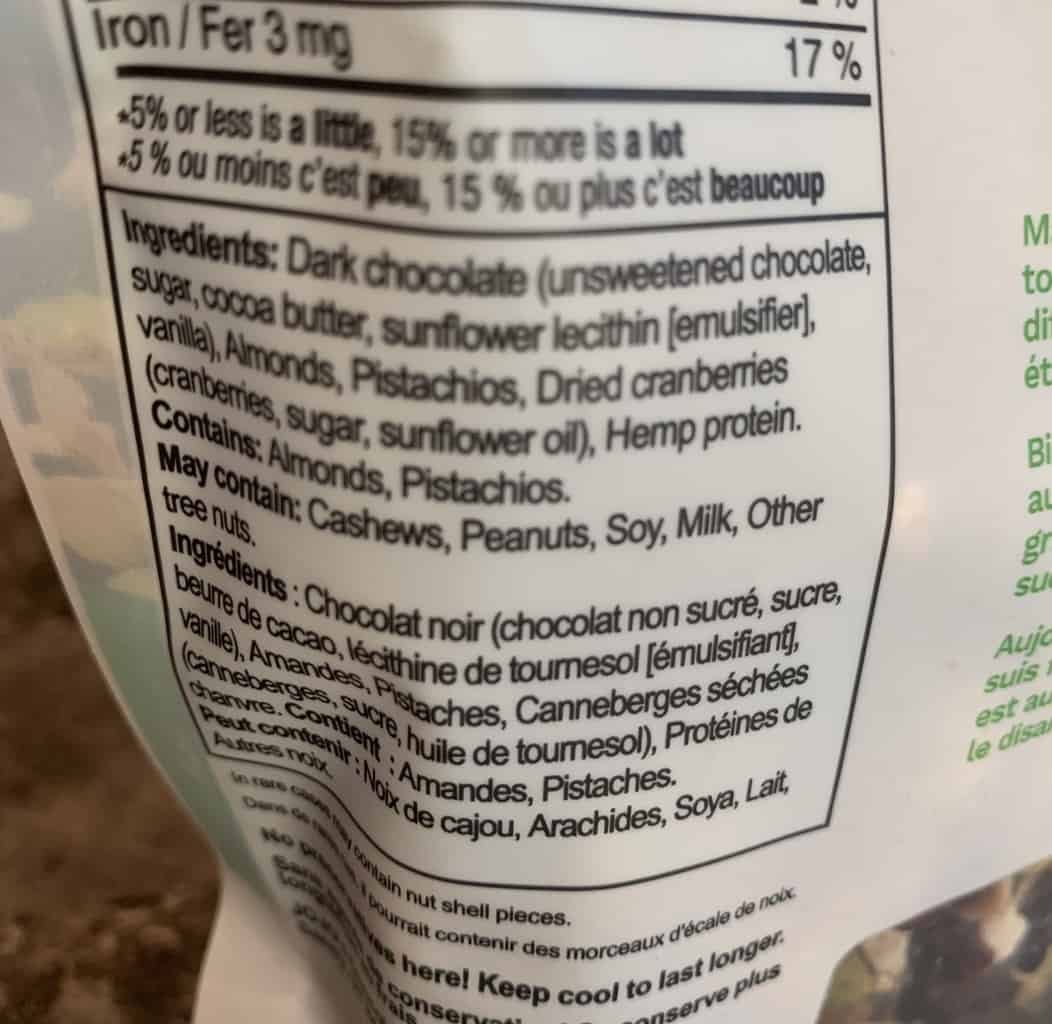 Convenience
These are a perfect dessert, snack or treat! The bag is resealable and the best before date is about a year from the date I purchased the bars.
Nutrition
Jojo's Guilt-Free Chocolate is gluten-free, soy-free, certified non-gmo, has added protein, is vegan, low sugar and also paleo! One bar is 180 calories, 13 grams of fat, four grams of fibre, eight grams of sugar, 0mg of sodium, five grams of protein and 12 grams of carbohydrates.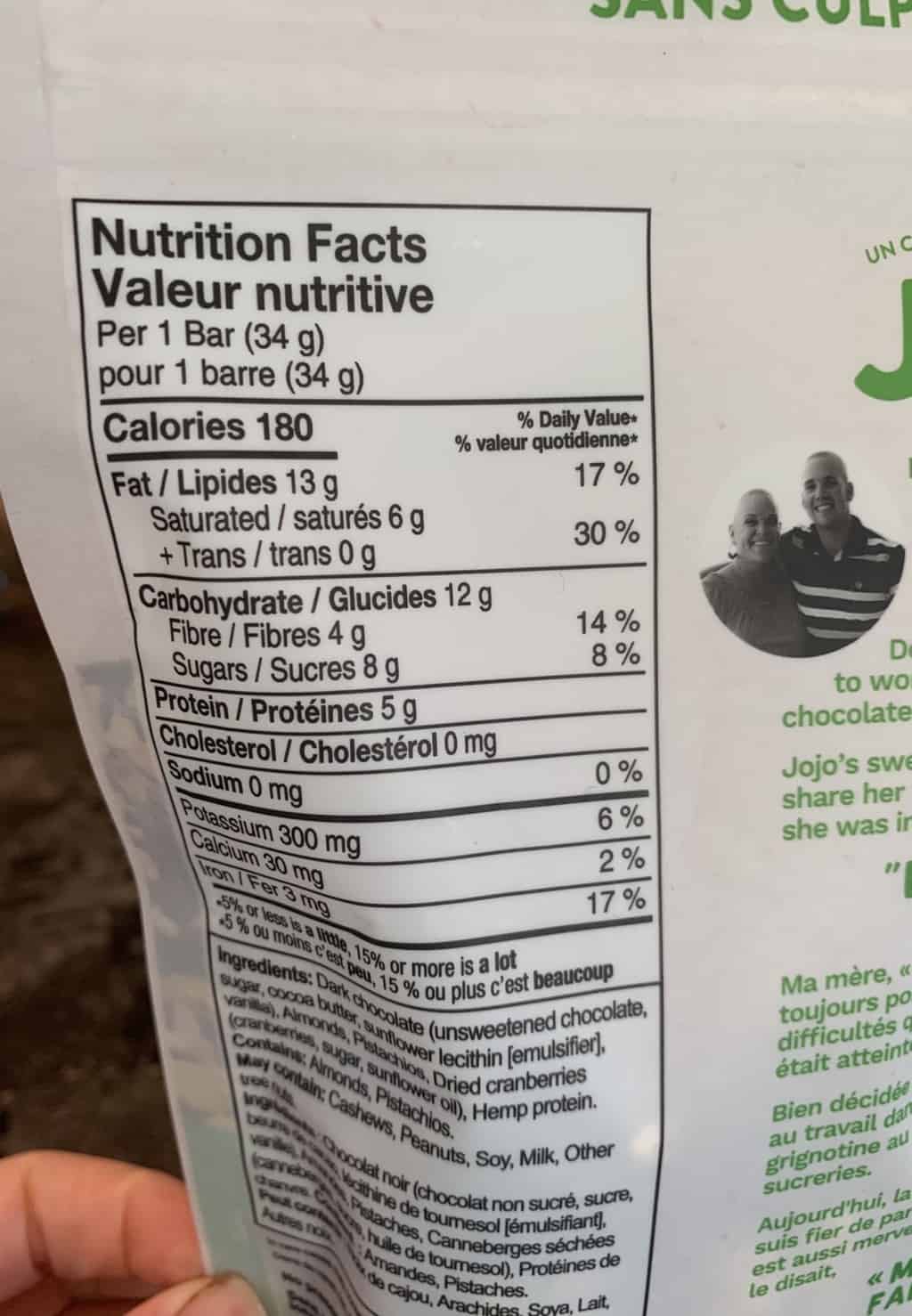 I would definitely purchase Jojo's Guilt-Free Chocolate again! Especially if I were watching my sugar intake and trying to make my treats a little healthier.
Taste: 8/10
Cost: 9/10
Convenience: 10/10
Nutrition: 5/10
What's your favorite guilt free treat?!