Are you on the Keto diet and a Costco member? You may find this helpful!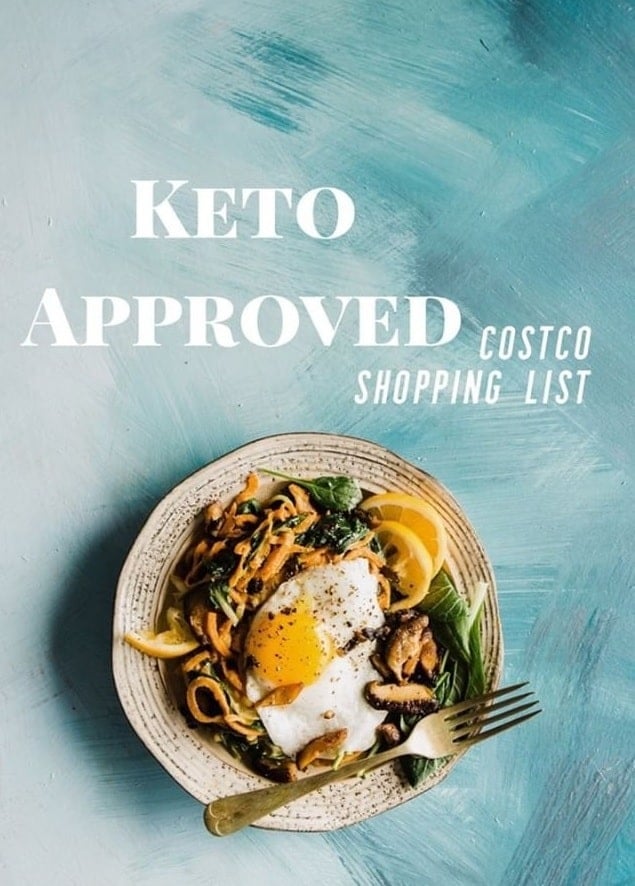 This post was submitted by a lovely reader named Shelbie! She doesn't have a food blog but if you're interested in skincare you can visit her site here. We all know I'm not on the Keto diet (carbs are life) but a TON of people are right now and Costco is a very popular place to shop for Keto diet foods! This a list of Keto foods that can be found at Costco. As I stated I'm not currently on the Keto diet so this is not some me posting some expert advice pretending to be an avid Keto dieter. Let me know though if you have any questions!
NUTS: (Be aware that MANY of the nuts sold at Costco are cooked in Peanut Oil, and you will want to avoid those!)
Kirkland Signature Pecans
Kirkland Signature Walnuts
Kirkland Signature Shelled Pistachios
Kirkland Signature Roasted Almonds
Go Raw Sprouted Pumpkin Seeds
BAKING GOODS:
Kirkland Signature Almond Flour
Navitas Organics Cocoa Powder
Nutiva Chia Seeds
Pacific Foods Bone Broth
Manitoba Harvest Hemp Hearts
SNACKS:
Cello Parmesan Whisps
Canned Boneless Sardines
Canned Salmon
Canned Tuna
Canned Chicken Breast
Kirkland Signature Almond Butter
Hatch Whole Green Chiles
SunPix Hearts of Palm
Early California Pitted Black Olives
Tassos Pimento Stuffed Green Olives
PRODUCE:Romaine Lettuce HeartsOrganic Power Greens MixCelery SticksAsparagusBroccoli FloretsMushroomsStrawberriesBlueberriesZucchiniCucumbersBell PeppersAvocadosSpinachKale
MEATS:
Del Real Slow-Cooked Pork Carnitas
Kirkland Signature Smoked Pulled Pork
Columbus Nitrate-Free Lunch Meats
Kirkland Signature Bacon
Sampco Shredded Beef
Pork Chops
Ribeye Steaks
New York Strip Steaks
Ground Beef
Rack of Lamb
Lamb Chops
Rotisserie Chicken
Salmon
Halibut
Tilapia
Shrimp
Lobster Tails
Snow Crab Legs
Chicken Thighs
Chicken Party Wings
Chicken Fryer Drumsticks
Eggs
OILS:Chosen Foods Avocado OilOrganic Virgin Coconut OilKirkland Signature Olive Oil
CONDIMENTS:Chosen Foods Avocado Oil MayoOrganic Coconut AminosOrganic Apple Cider VinegarCholula Hot SauceTabasco SauceVolcano Italian Lemon Juice
COLD CASE ITEMS:Kerry Gold ButterPhiladelphia Cream CheeseGalbani Mozzarella String Cheese SticksWholly Simply Avocado SpreadMost Block or Sliced CheesesDRINKS:Real Coco Organic Coconut MilkLucky Jack Cold Brew CoffeeKirkland Signature Unsweetened Almond MilkStarbucks French Roast Whole Bean CoffeeTejava Organic Black TeaLa Croix Sparkling WaterHeavy Whipping Cream
Have you tried the Keto diet? Did it work for you? Would you ever consider trying it?