Love butter chicken, but afraid to make it at home?
Please note that this review was not paid for or sponsored by any third party. I purchased this product with my own money and the opinions in this review are strictly my own. I am not affiliated with Costco or any of its suppliers. I am just a fan of the company. I write these reviews to help my fellow shoppers.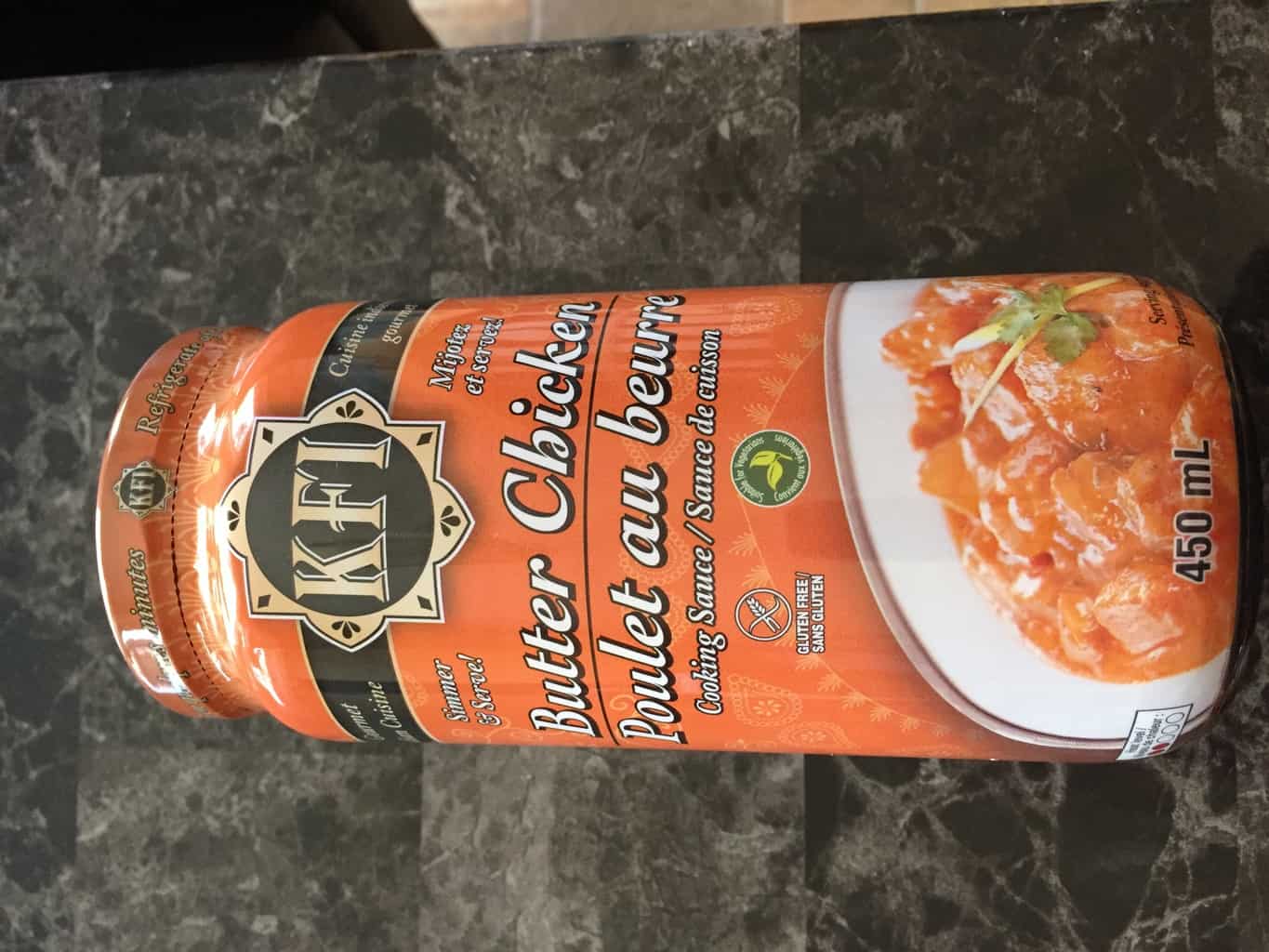 I didn't try butter chicken for the first time until a few years ago, but I pretty much fell in love with it right away. Still, I hadn't dared to try making my own butter chicken at home until I purchased the KFI Butter Chicken Cooking Sauce from Costco.
Taste
The KFI Butter Chicken Cooking Sauce is delicious – it allows you to create a dish comparable to the butter chicken you get from restaurants. For those haven't tried it, butter chicken is basically chicken coated in a tomatoey, butter cream sauce that has strong tandoori and garam masala flavors with a little bit of heat. It's a very unique flavor. I generally find butter chicken warm and comforting, but I've definitely had butter chicken that wasn't appealing due to it being too creamy, having too much tomato or not having the right mix of spices. I found that the KFI Butter Chicken Cooking Sauce has the perfect blend of spices, with a mild to medium amount of heat. It also has just the right amount of creaminess.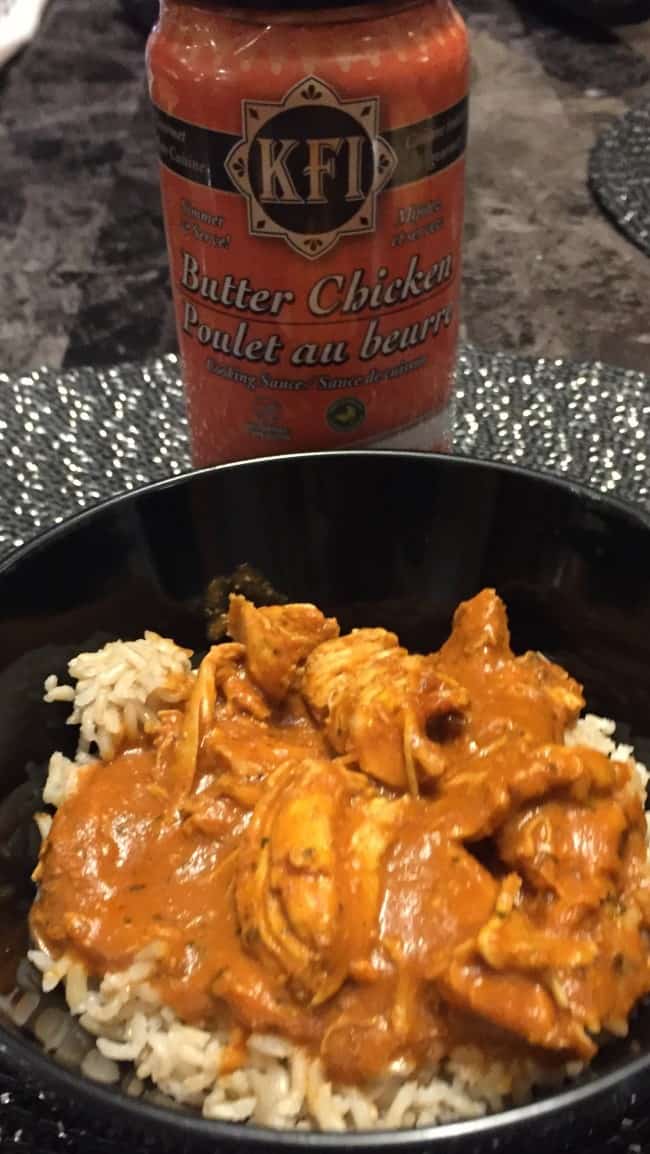 Cost
The Costco KFI Butter Chicken Cooking Sauce comes in a two-pack. When I purchased it, it was on sale for $4.79 Canadian, which I feel is a very reasonable price. I feel that the regular price of $6.79 is still very fair. Even at full price, you can feel fairly comfortable purchasing it to see if you like it without fearing you'll end up wasting a lot of money if you don't.
Convenience
Compared to making your own butter chicken sauce from scratch, this jar of sauce is obviously much more convenient. You basically just cook your chicken, add the sauce and voila, you have butter chicken. I like my butter chicken with rice, so I also made some rice to go with it (which was super easy). I can't say it's as convenient as the pre-made Costco butter chicken that you simply throw in the oven to heat up, but it's pretty close. This sauce still saves a ton of time and makes a quick and easy dinner.
Nutrition
Some people might prefer the KFI Butter Chicken Cooking Sauce to buying prepared butter chicken because it gives you a little bit more control over the nutritional aspect of your meal when compared with a pre-made option like the one Costco offers (or even one you might order at a restaurant). With the pre-made Costco butter chicken or a restaurant version, the nutritional information is a complete mystery, but I suspect butter chicken is generally fairly high in fat and calories. With this sauce, you can control how much you use, how much oil goes into your meal and what kind of chicken you use (breast or thigh). For ¼ cup of sauce, you're looking at 60 calories, four grams of fat, two grams of sugar and 410 milligrams of sodium. The sodium content is quite high, but the rest of the numbers are quite reasonable, especially if you try to use less sauce or add more chicken to your recipe to make your sauce stretch a little further.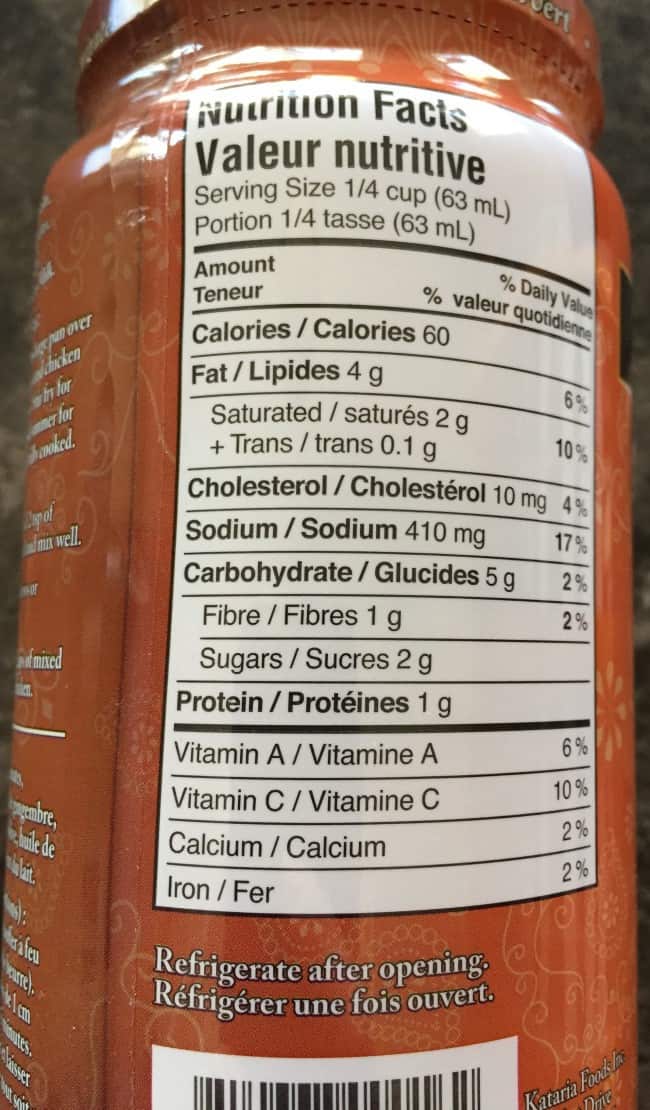 My husband really enjoyed this and commented a few times how he would definitely eat this again. It was very easy to make and dinner was done in no time. I thought it tasted just as good as the restaurant versions of butter chicken I've had, so I agree with my husband and would purchase the KFI Butter Chicken Cooking Sauce again. I think next time I'll try adding some veggies to my butter chicken.
Taste: 9/10
Cost: 9.5/10
Convenience: 8.5/10
Nutrition: 5/10
Do you add vegetables to your butter chicken? If so, which ones do you find work the best?