Creamy and sweet!
Please note that this review was not paid for or sponsored by any third party. I purchased this product with my own money and the opinions in this review are strictly my own. I am not affiliated with Costco or any of its suppliers. I am just a fan of the company. I write these reviews to help my fellow shoppers.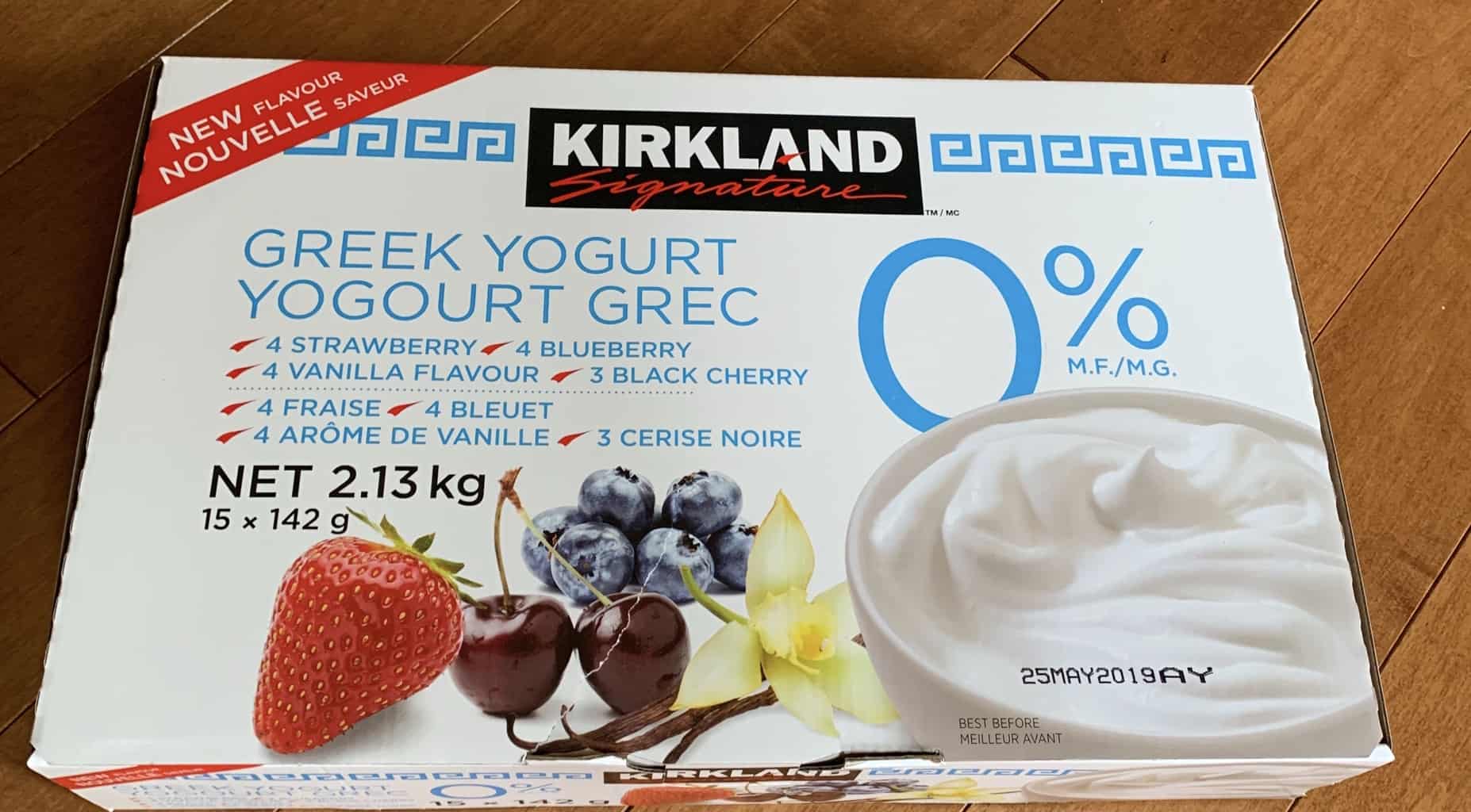 Greek yogurt or skyr are the only two kinds of yogurt I purchase for my husband! That's because I'm a big fan of high protein food options! Recently I saw that this Costco Kirkland Signature 0% Greek Yogurt was on sale so I decided to pick up a case for us to try it out.

Taste
You get four different flavors of yogurt in the Kirkland Signature 0% Greek Yogurt pack. Four blueberry, four strawberry, four vanilla and three black cherry. I knew the black cherry would be my favorite but that's because I'm obsessed with anything cherry flavored. The Kirkland Signature Greek Yogurt is very flavorful, smooth, thick and creamy. These yogurts aren't premixed so the fruit is in the bottom and you need to stir them up. To be honest they're quite sweet when you mix all the fruit on the bottom into the yogurt but I have a sweet tooth so to me they just taste extra good. I will say that I'm used to eating Greek yogurt because I eat it all the time, I thought these were so good that I gave some to my parents to try (they eat regular yogurt). Well they found that these tasted a little too "chalky for their liking". So if you're not used to Greek yogurt you may find you experience the same thing, in my opinion, this is a really tasty Greek yogurt!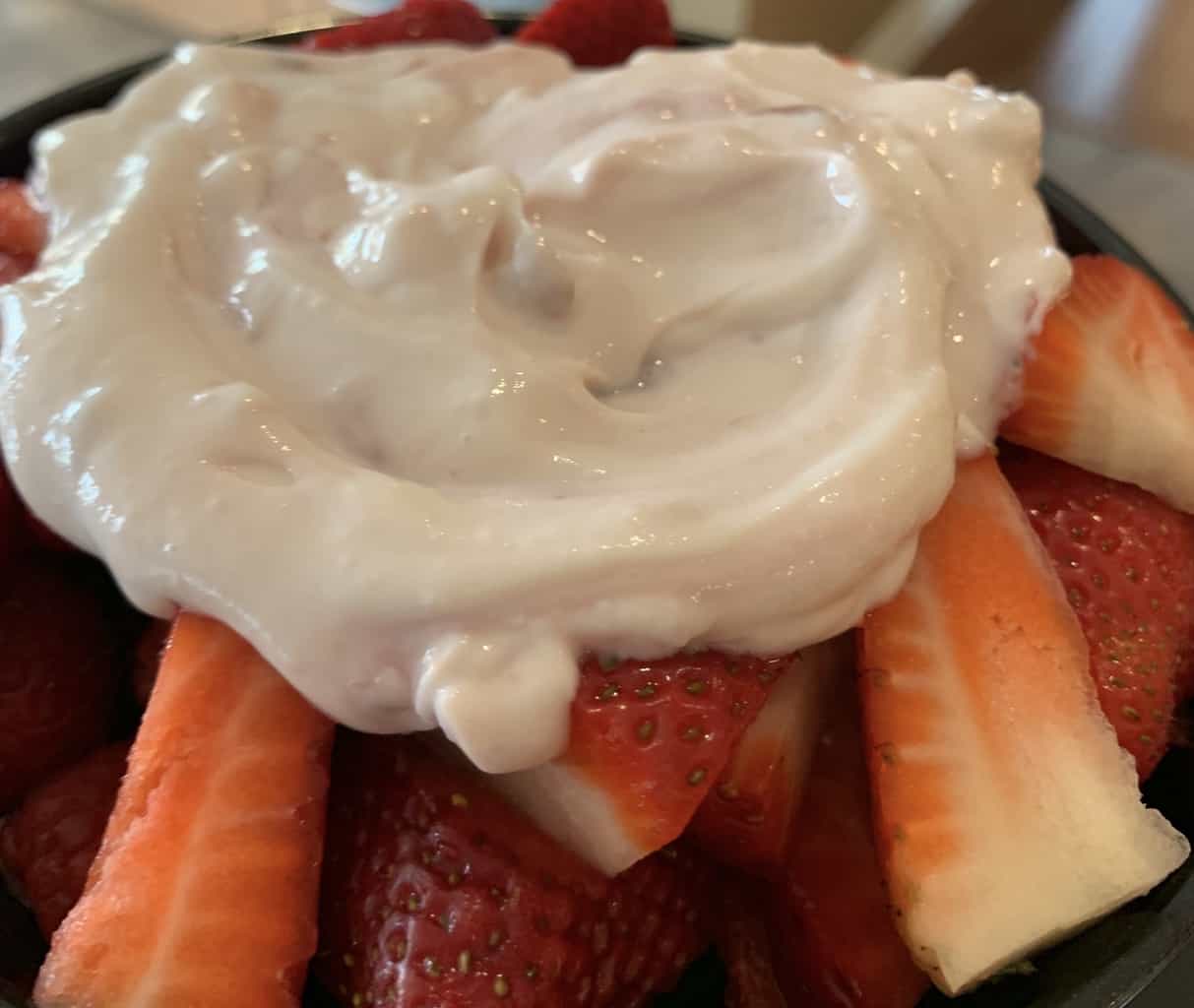 Cost
The box comes with 15 yogurts and I purchased the box for $12.99 Canadian. Not the cheapest yogurts, but also not the most expensive.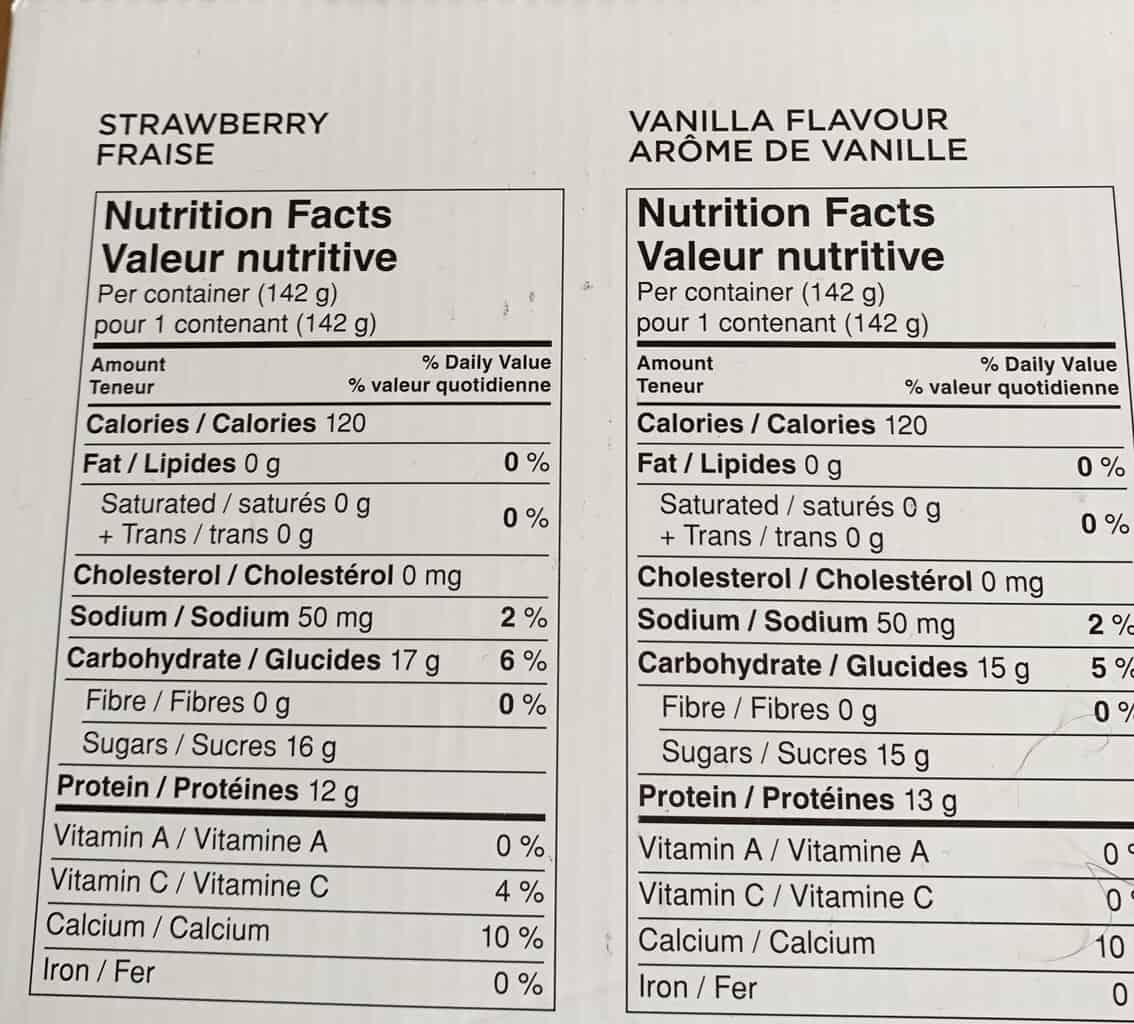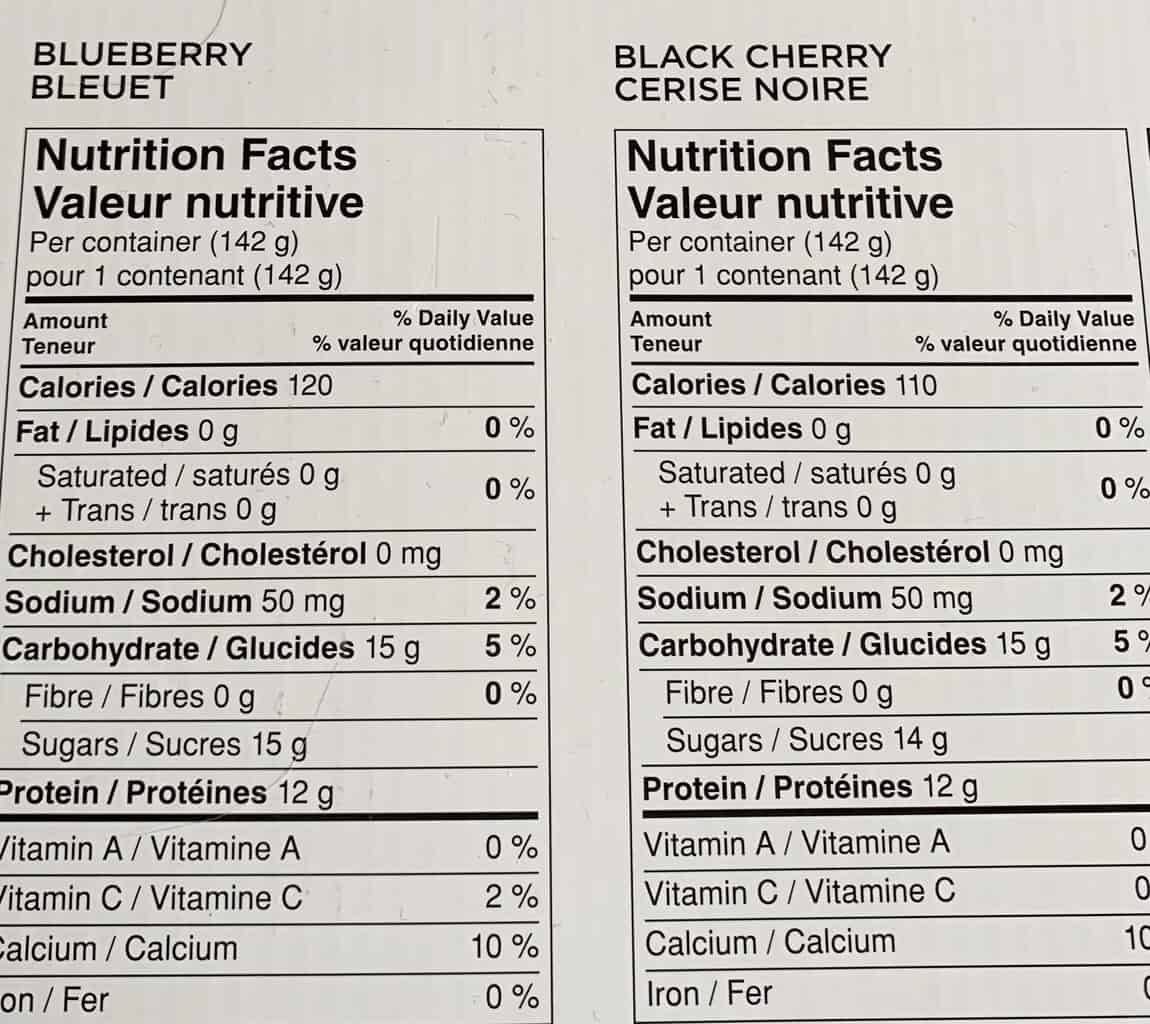 Convenience
These are super easy to eat! You just take off the lid and enjoy! One thing I found slightly weird was the yogurts in my pack had different best before dates. The box stated the best before date was May 25, 2019 and the yogurts I got had dates that ranged from May 25, 2019 to May 30, 2019. None of the yogurts had a best before date earlier than the date on the box.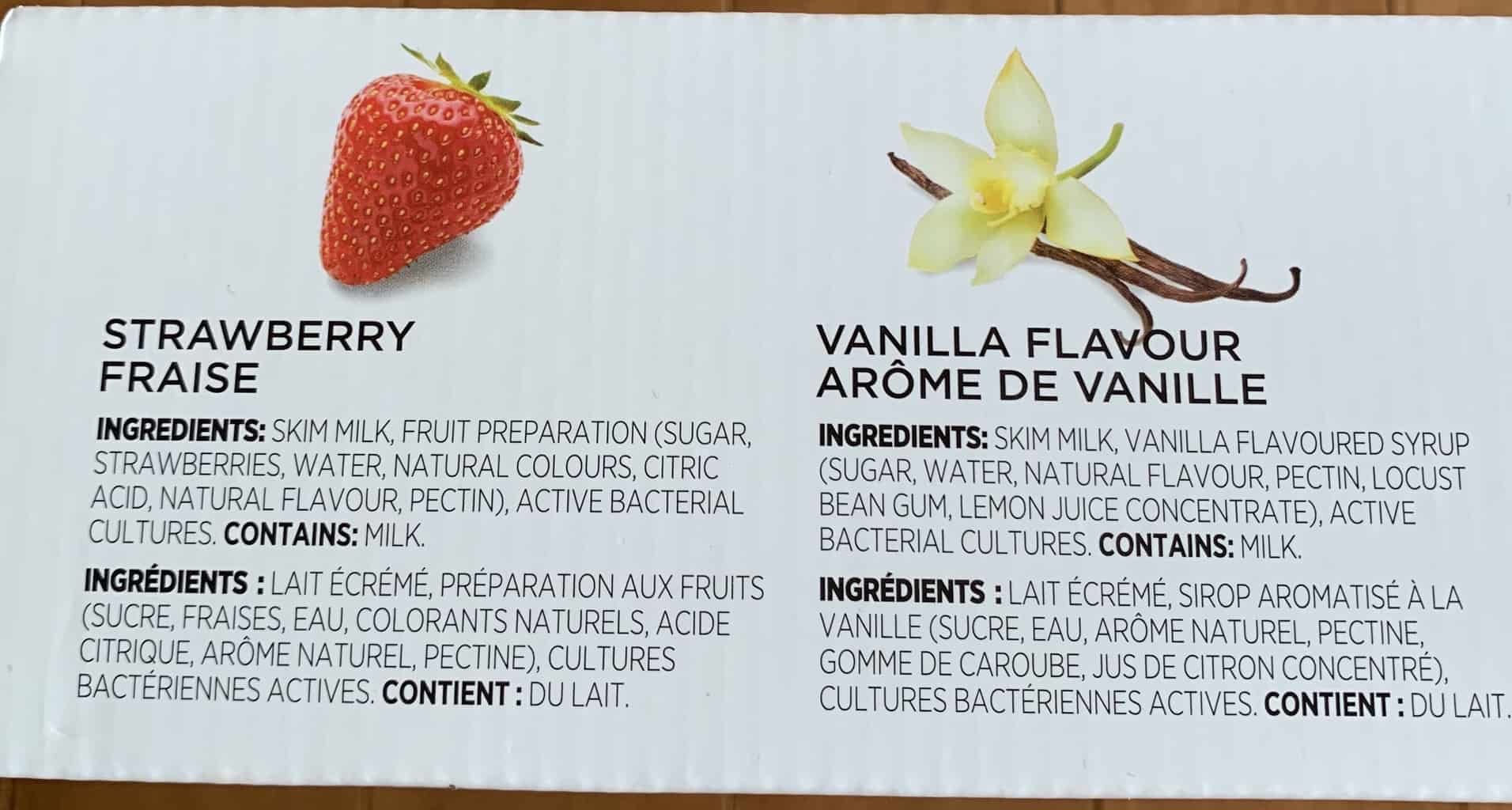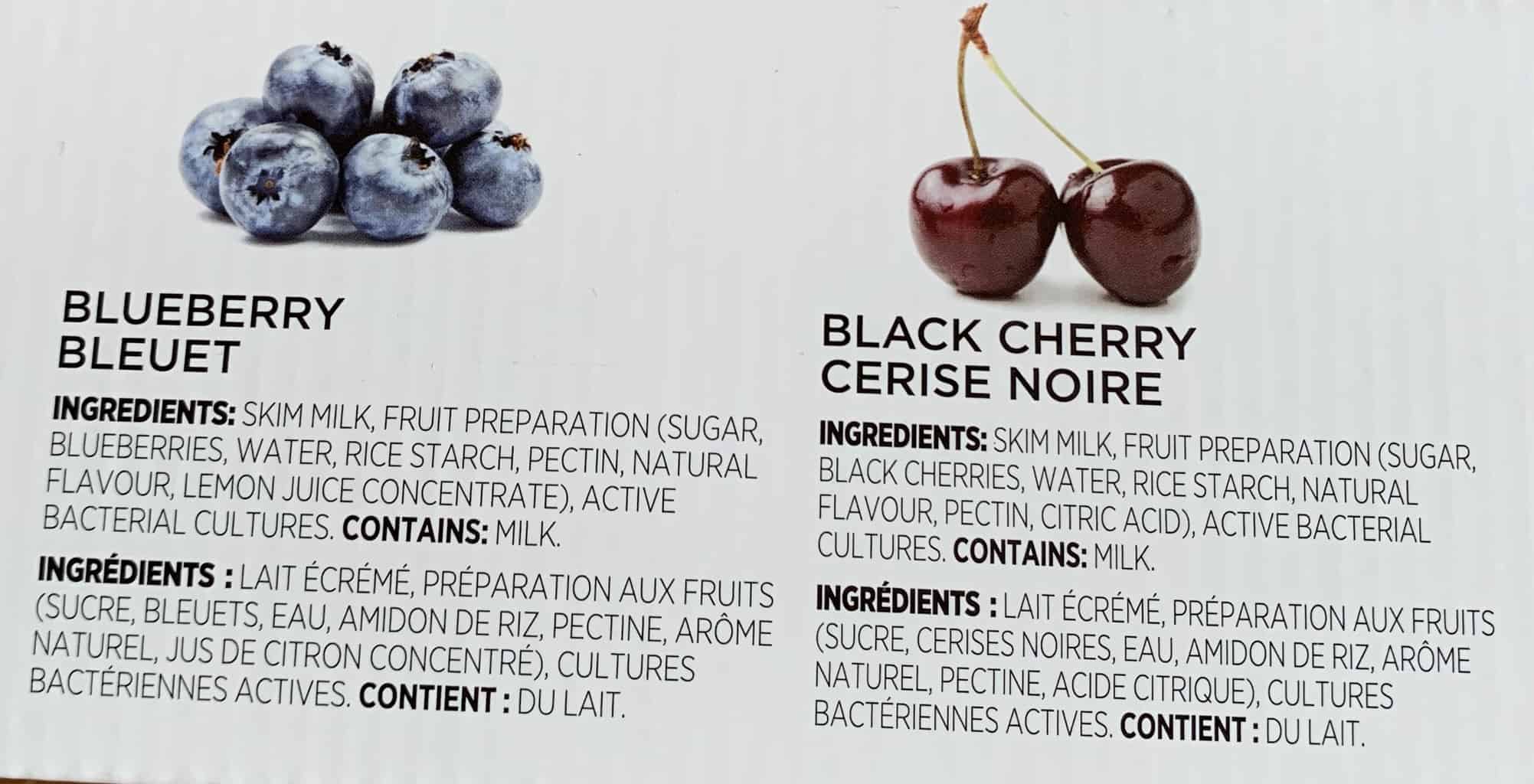 Nutrition
A picture of each flavors nutrition label is posted above. All the flavors are about 110 to 120 calories and have 12 or 13 grams of protein and about 14 to 16 grams of sugar per container. The Costco Kirkland Signature 0% Greek Yogurt has a higher amount of protein than other Greek yogurts I've tried but also has a higher amount of sugar and calories. The Costco Kirkland Signature 0% Greek Yogurts are also a little larger than most of the individual yogurts I find in the grocery stores. The ingredients list is actually quite short but unfortunately, it does have sugar as a main ingredient.
I try to eat as much plain yogurt as possible so see these as more of a "treat" yogurt! I definitely enjoyed the creamy, sweet, delicious fruit flavors but will probably go back to my boring plain yogurt to save on sugar.
Taste: 8.5/10
Cost: 7/10
Convenience: 10/10
Nutrition: 6/10
Strawberry, blueberry, vanilla or black cherry? Which would you choose? Are you a Greek yogurt fan?