Delicious, buttery, flaky Costco apple crumble/pie
Please note that this review was not paid for or sponsored by any third party. The opinions in this review are strictly my own. I am not affiliated with Costco or any of its suppliers. I am just a fan of the company. I write these honest reviews to help my fellow shoppers.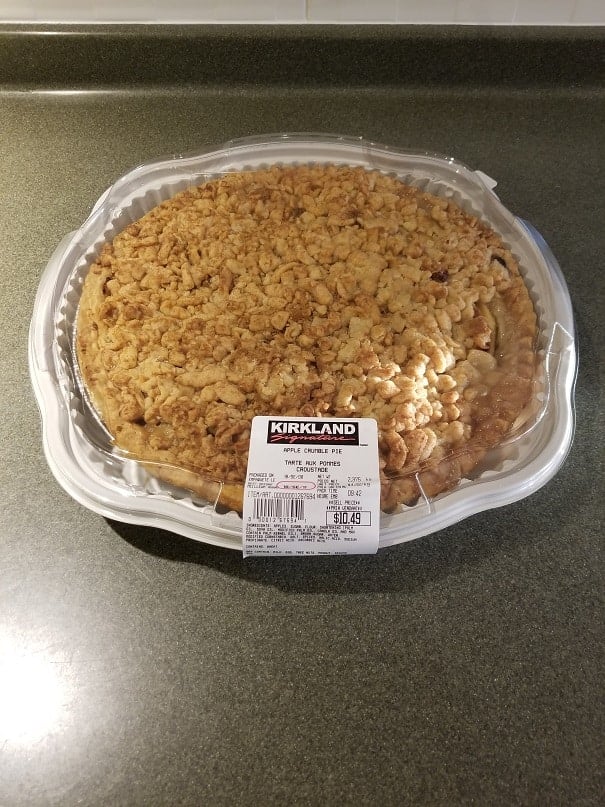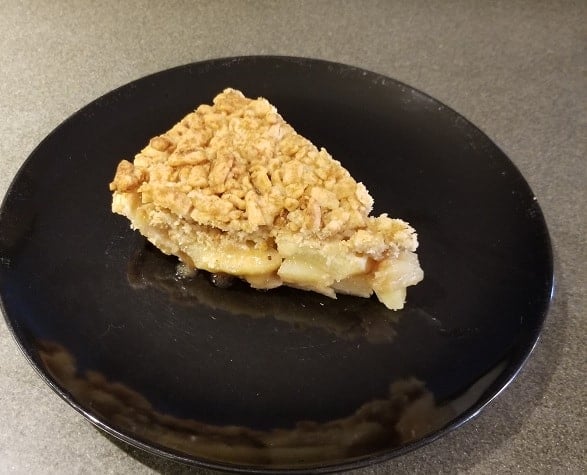 The Kirkland Signature Apple Crumble pie tastes amazing. Honestly it is so good I wouldn't even think twice about purchasing it again. There's a delicious buttery, flaky crust that's cooked just right. I ate all of my crust and usually I'll leave crust. It has filling made of a ton of firm sweet apples. I did not find any gross, mushy apples. The apples also weren't swimming in a super sweet, gelatinous, syrup. The pie is topped with a sweet, crunchy crumble on top that is super flavorful. There's a slight hint of cinnamon and spice to the pie but not much. I think some may find the pie a little on the sweet side with the additional sweet crumble on top but I enjoy sweet, so this didn't seem over the top to me. I enjoyed the Costco Kirkland Signature Apple Crumble Pie warm with ice cream and it was super decadent.
The cost of the pie was more than the Pumpkin Pie, $10.49 Canadian. I think this is totally reasonable, this a huge pie and it's heavy! It's also a deep dish style pie so when you slice it you get nice, tall big slices of pie that's full of apples. I could taste that the ingredients used were higher quality than other grocery store bakery pies.
Let's not even get into nutrition. This is definitely super high in sugar, fat and calories. It makes me super happy though to think about curling up with a slice, a cup of tea and a blanket and watching a movie on a cold fall night. How good does that sound?!
I want to share my favorite pie trick/tip with you. Slice up all your pie but do not remove the pieces. Put the entire container in the freezer. Then when you want a piece you just basically wiggle a picture perfect, pre-cut slice to defrost. In general, this pie is very convenient and the amount of hours you save peeling and cutting apples and making a crust AND a crumble is worth the cost. The thing is, this tastes pretty similar to homemade.
Overall I will definitely repurchase this pie and look forward to finishing the leftovers in my freezer. It's truly wonderful tasting and the cost is very reasonable.
Taste: 10/10
Cost: 9.5/10
Convenience: 10/10
Nutrition: 1/10