A recipe for when you're feeling extra fancy!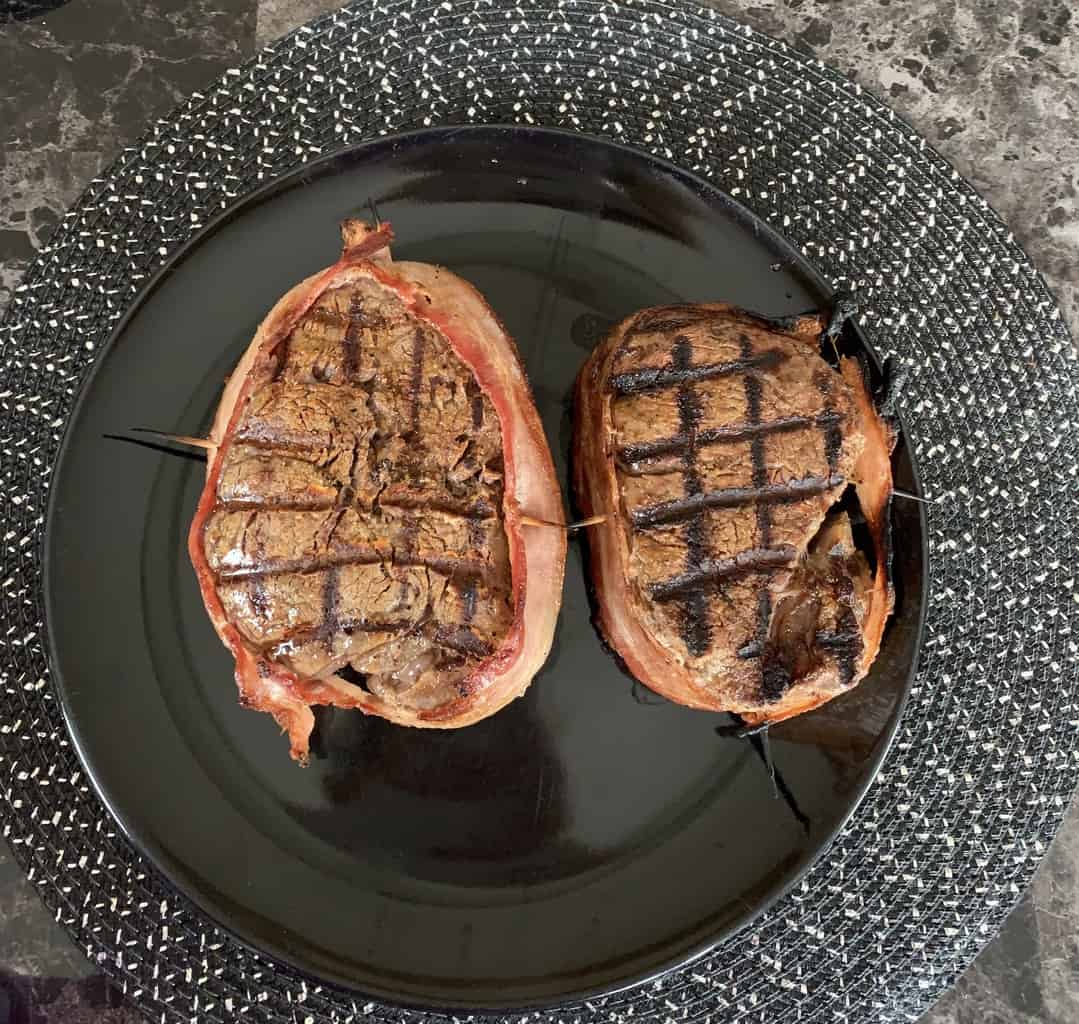 Sean and I had some delicious steak a few weekends ago and I wanted to share what he did to make the steak extra fancy! Sean used Costco Kirkland Signature Reduced Sodium Bacon and wrapped the tenderloin we purchased from Costco with the bacon. He used toothpicks to hold the bacon in place and grilled them and they were PHENOMENOL! If you're looking to host a pretty nice barbecue this summer try Costco Kirkland Signature bacon wrapped steaks!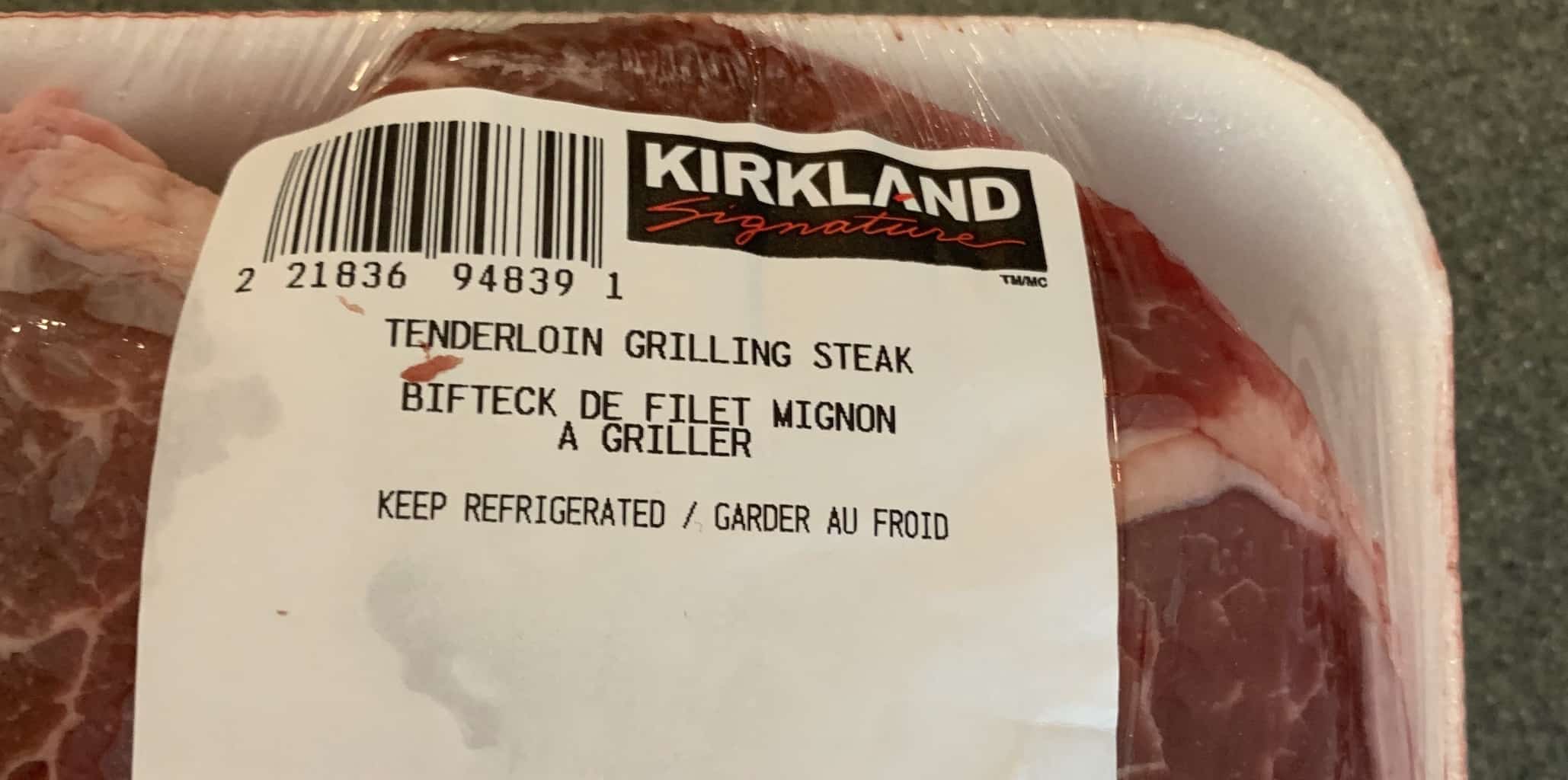 Ingredients
One package of Costco Kirkland Signature Bacon
Two Costco Kirkland Signature tenderloin grilling steaks
Seasoning of your choice for the steaks
Toothpicks to hold the bacon in place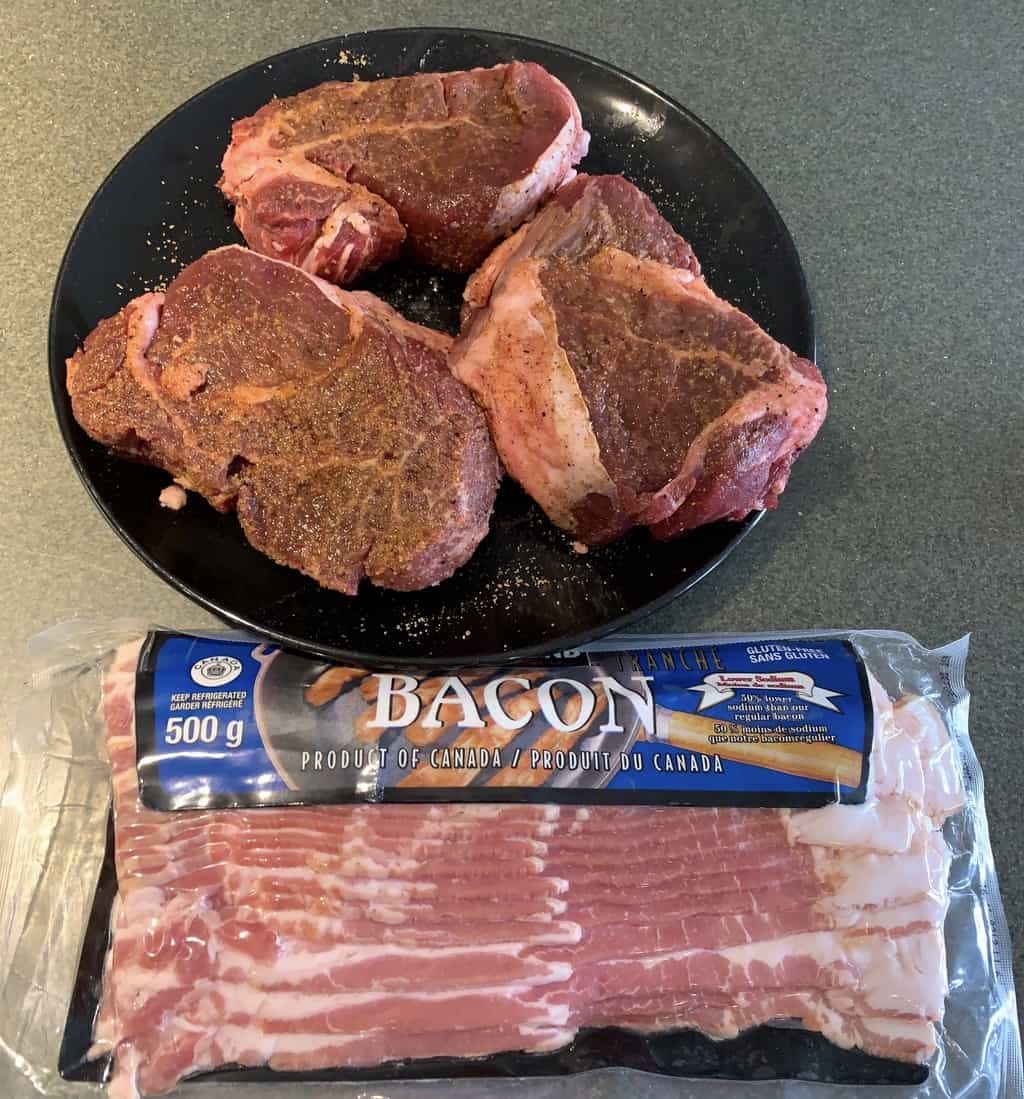 Directions
1. Let your tenderloins sit out of the fridge for about 20 minutes so they're not cold when you grill them.
2. Put a tiny bit of Costco Kirkland Extra Virgin Olive Oil on your finger tips and massage the oil into the steaks, then season the steaks with your preferred seasoning.
3. Wrap each steaks outer edge with a strip of bacon until the whole diameter of the steak is covered. Use toothpicks to secure the bacon to the steak.
4. Grill steak to your liking. Let rest. Remove toothpicks and serve.
Any questions?! Let me know