Super decadent and easy brunch that will totally impress others!
Please note that this review/recipe was not paid for or sponsored by any third party. The opinions in this review are strictly my own. I am not affiliated with Costco or any of its suppliers. I am just a fan of the company. I write these honest reviews to help my fellow shoppers.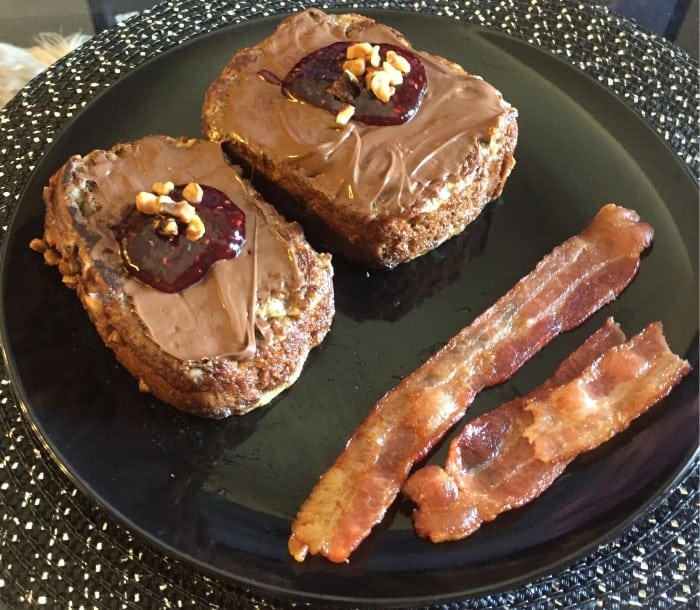 I was first introduced to the concept of banana bread french toast in Hawaii on our honeymoon. If you've never been to Hawaii before, let me tell you, banana bread is EVERYWHERE in Hawaii! Basically everywhere you turn someone is giving or offering you banana bread. When we came back from our honeymoon we decided that for Mother's Day we would do banana bread french toast for brunch. It was a hit. We bought two Costco Kirkland Signature Banana Nut Loaf (5.99 each) and I doubled this recipe and it easily fed 10 people. When it comes to topping your Banana Nut Loaf French Toast, the sky is the limit. Personally I like hazelnut spread and raspberry jam but you could also use confectioners sugar, maple syrup, coconut syrup or just eat it plan.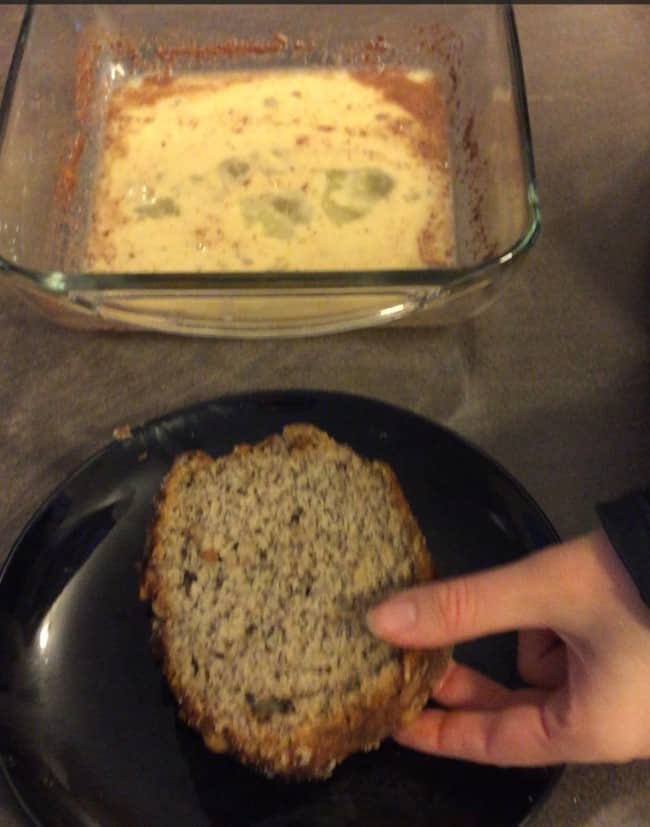 Ingredients:
1 Costco Kirkland Banana Nut Loaf Sliced Into 2.5 inch thick pieces
4 eggs
2 tablespoons milk
2 tablespoons condensed milk (not fat is fine)
1 teaspoon vanilla
1 tsp cinnamon
1/8 tsp nutmeg
*If you don't want to use condensed milk you can use 3 tablespoons of regular milk and 1 tablespoon sugar*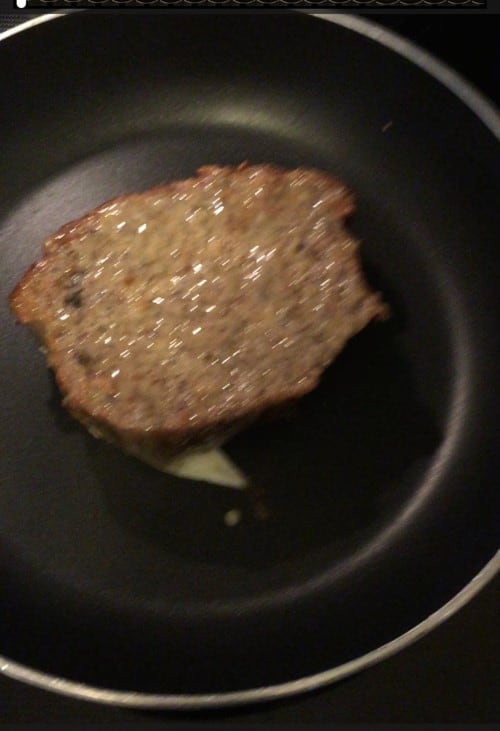 Directions
Cut Costco Kirkland Banana Nut Loaf into 2.5 inch thick slices.
Whisk eggs, milk, condensed milk, cinnamon, nutmeg and vanilla in a 8×8 glass dish or any shallow large pan or dish.
Preheat non stick frying pan over medium heat on the stove top with a tsp of butter or cooking spray.
Dip Costco Kirkland Banana Nut Loaf in batter, coat both sides and let the batter drip off.
Place dipped Banana Nut Loaf in preheated pan, cook for 1 minute on each side.
Serve and top with your favorite toppings!