The perfect bun to go with Easter dinner!
Please note that this review was not paid for or sponsored by any third party. I purchased this product with my own money and the opinions in this review are strictly my own. I am not affiliated with Costco or any of its suppliers. I am just a fan of the company. I write these reviews to help my fellow shoppers.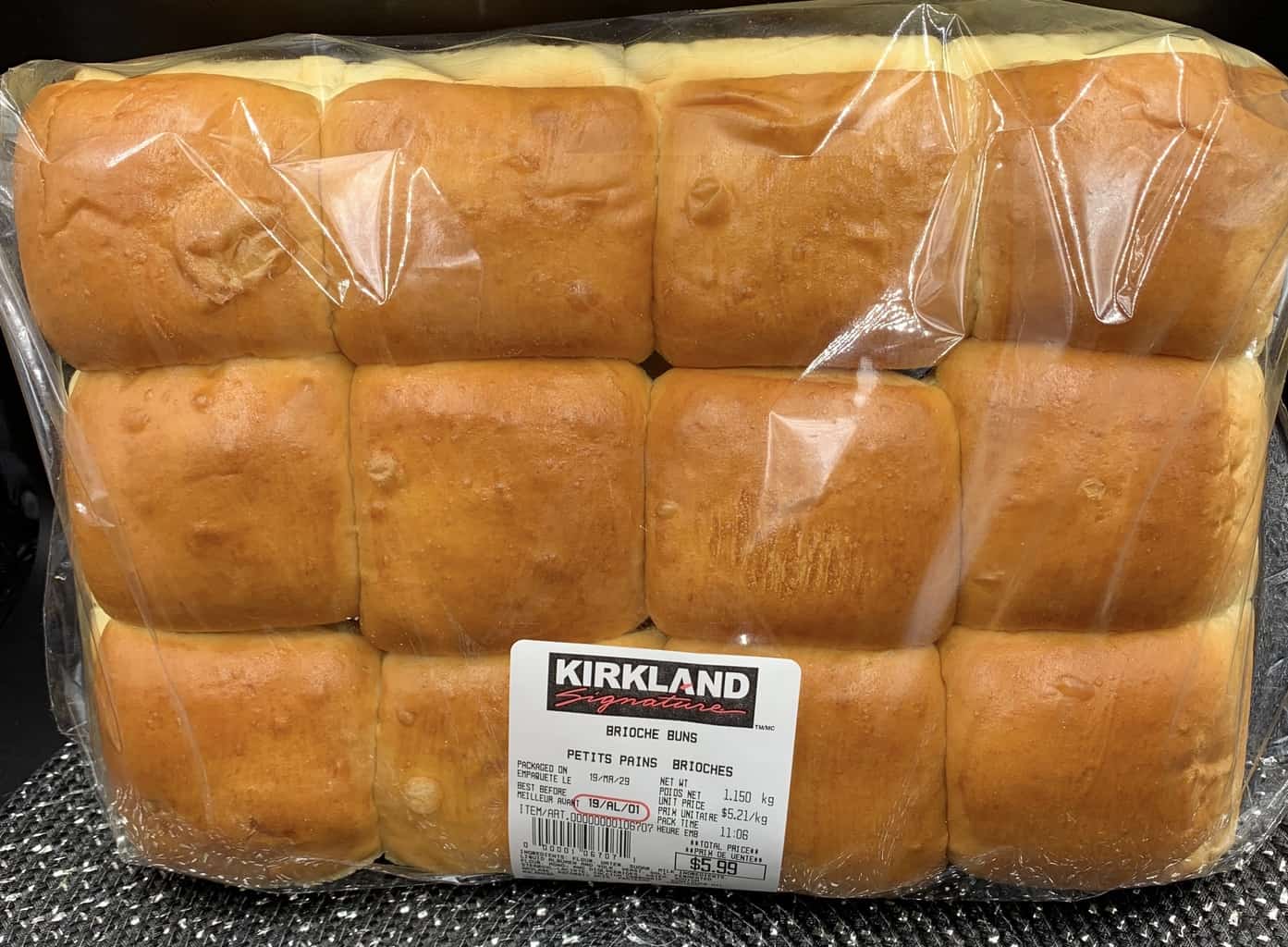 Sean and I went to Costco just over a week ago and I have to give him credit for finding these Costco Kirkland Signature Brioche Buns. When he first brought them over to the cart to show me them I thought "oh boring". Then I realized these looked oddly similar to the type of buns we had bought at Costco in Hawaii that were called "sweet rolls". I loved those rolls and had been disappointed that I couldn't find them here, so I decided I had to find out if these brioche buns were at all similar to the Hawaii Costco sweet rolls.
Taste
These are baked golden brown on the outside and are soft, fluffy, and slightly sweet on the inside. Essentially these are like super soft, sweet dinner roll. The inside dough is pillowy soft and the perfect landing spot for butter, jam or sandwich ingredients. There's definitely a little hint of sweetness so if a slightly sweeter bun turns you off, steer clear of these. Despite being golden brown on the outside these aren't a crusty or crispy bun, the entire bun is nice and soft. They tasted extremely fresh and pull apart with little to no effort. Very delicious.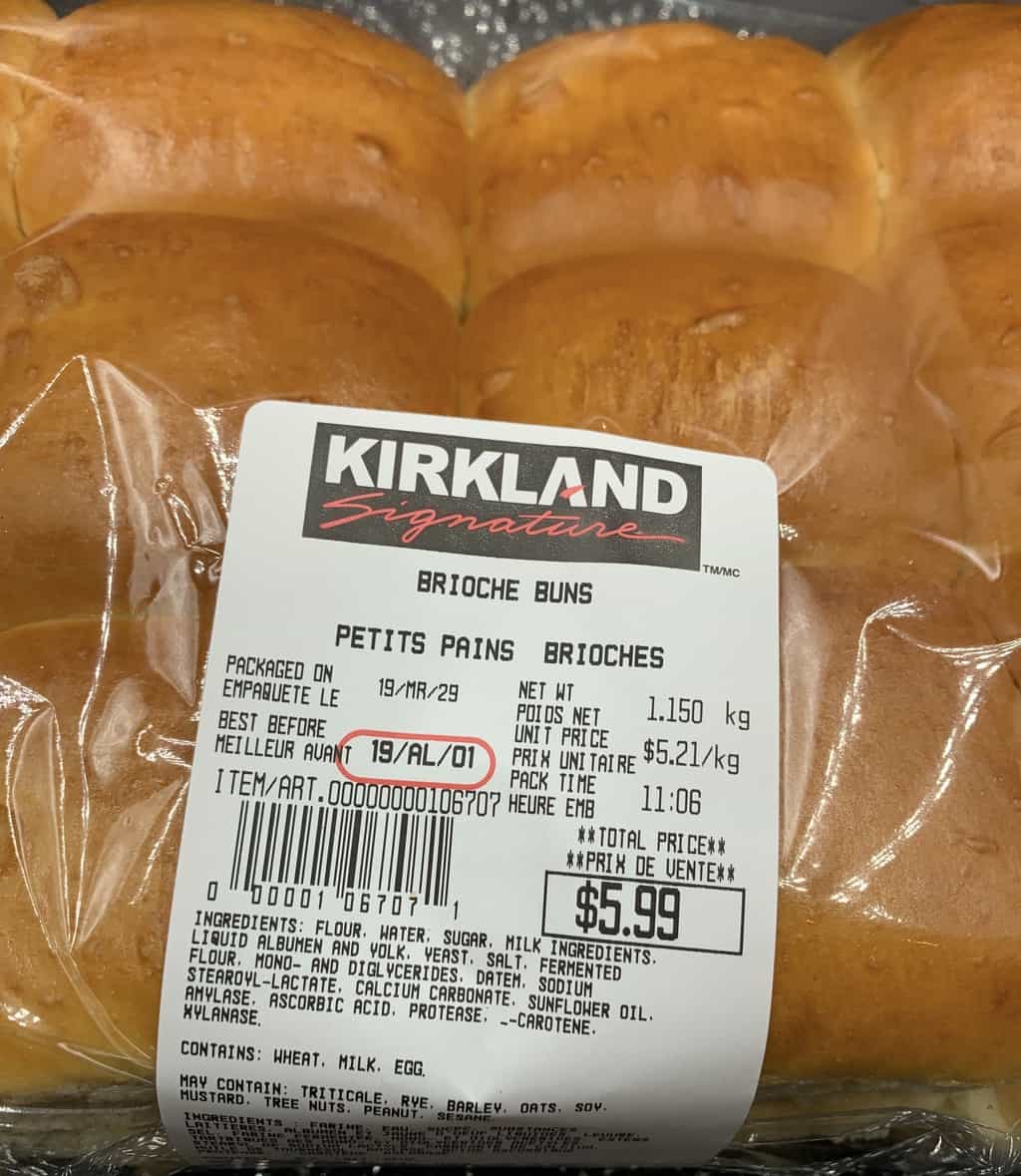 Cost
A pack of 24 Costco Kirkland Signature Brioche Buns costs $5.99 Canadian. For 24 soft, fresh buns I'd say that's pretty reasonable. Obviously, you will be able to find buns a little bit cheaper but I doubt they'd be the same quality.
Convenience
These are PERFECT for Easter dinner. They also freeze really well so don't worry about having to eat 24 buns in two days. These make wonderful sandwiches, dinner rolls, buns for pulled pork and even go well with peanut butter or jam. They'd definitely be appreciated at any potluck. One thing that's not the most convenient is the bag doesn't open that easily or reseal that well. If you plan to freeze them I recommend transferring them to a separate bag or container.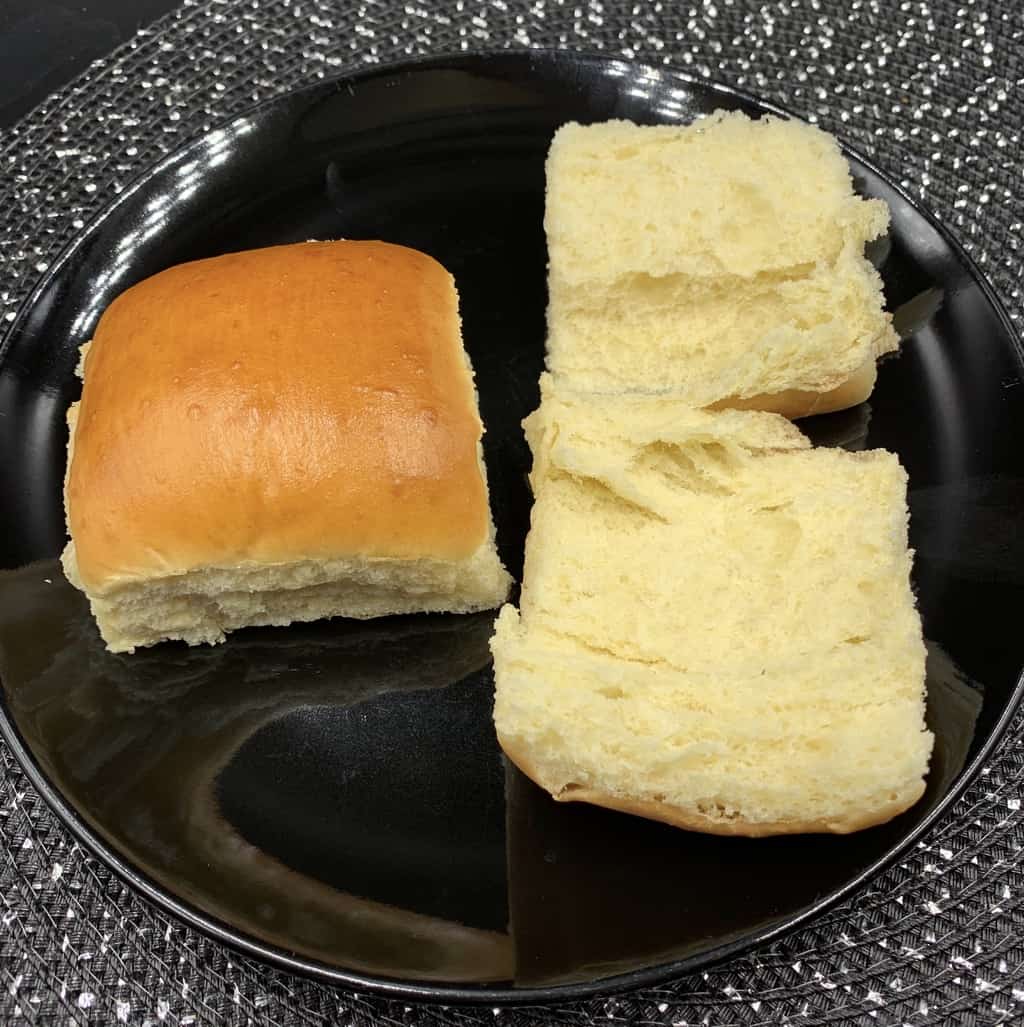 Nutrition
One bun is 150 calories, three and a half grams of fat, 190 mg of sodium, four grams of sugar and four grams of protein. If you stick to having one bun these aren't that high in calories or fat. If you're like me and eat two buns both with butter you're looking at quite a few more calories! I don't do this all the time but I do enjoy a good bun every once in a while.
I'll be buying these again for sure. You just can't go wrong with simple, fresh, melt-in-your-mouth baked goodness.
Taste: 9.5/10
Cost: 8/10
Convenience: 9/10
Nutrition: 4/10
Do you bake your own buns or buy from the store? Do you have a special Easter dinner? If so, what do you serve?
I've never made homemade buns. I always buy them! We usually have ham, turkey or steak at Easter!