A delicious summer salad!
Please note that this review was not paid for or sponsored by any third party. I purchased this product with my own money and the opinions in this review are strictly my own. I am not affiliated with Costco or any of its suppliers. I am just a fan of the company. I write these reviews to help my fellow shoppers.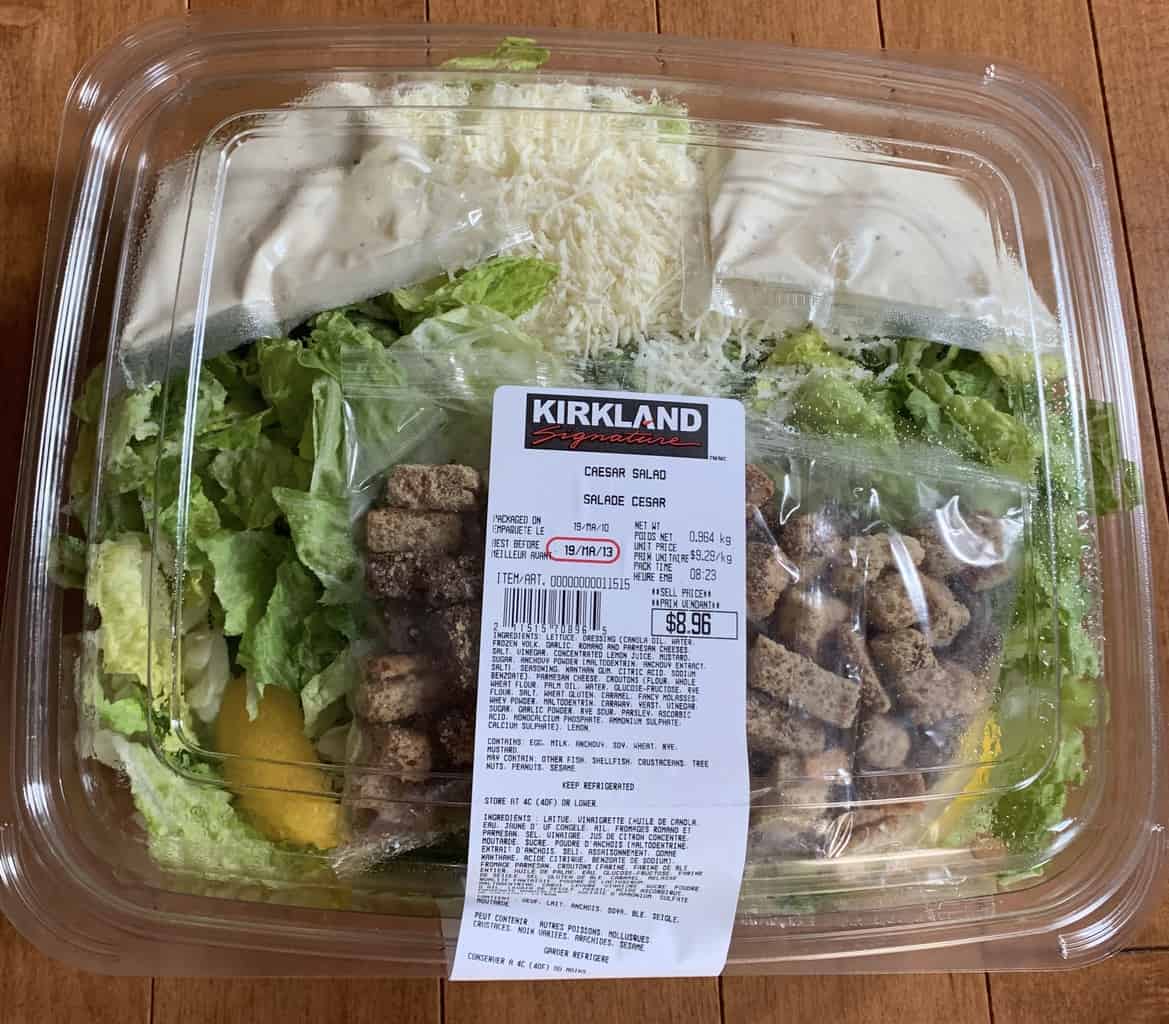 For Mother's and Father's Day Sean and I had our parents over for dinner and we picked up the Costco Caesar Salad to serve. Today I'm reviewing the Costco Kirkland Signature Caesar Salad found in the pre-made meal/deli section!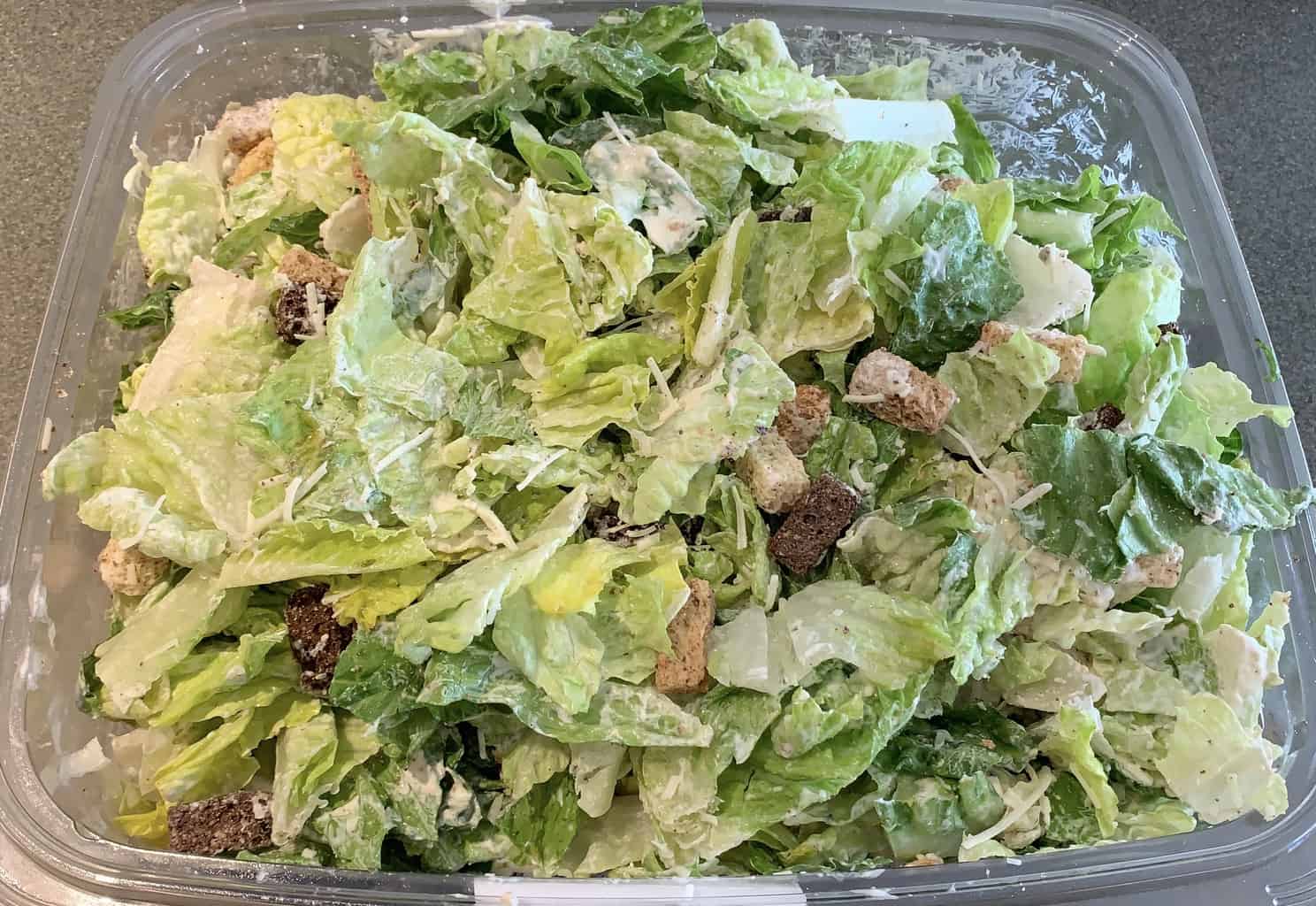 Taste
This is really delicious Caesar salad! The Caesar Salad kit contains romaine lettuce, croutons, cheese, two packets of salad dressing and two lemon wedges. The romaine was very fresh and crisp and I didn't find any brown pieces. There was a ton of parmesan cheese in the kit (Costco definitely didn't skimp on the cheese). For those that dislike parmesan, it's not a very strong, pungent parmesan cheese, it's mild and combines perfectly with the dressing and croutons. The croutons are very crispy, crunchy and a little hard (which is what I like). I believe they're made from rye bread and are not heavily seasoned or salty. The dressing is your typical Caesar salad dressing, not too fishy and nothing fancy or unique about it, just a standard dressing. Costco gives you TWO large packets of dressing and to be very honest, I only used one. I feel like if I put both packets of dressing on the salad I would have had an overly soggy, heavily dressed salad. I squeezed both lemon wedges on the salad which added a slight lemon freshness. Overall this was very tasty and was enjoyed by the entire family.
Cost
The cost of the Caesar Salad was $8.96 Canadian, not on sale. In my eyes, this is very reasonable. It fed seven adults a big bowl of salad each as an appetizer. At my local grocery store, I've seen small bags of Caesar Salad mix for more than half of what this Kirkland Signature Caesar Salad cost.
Convenience
This was incredibly convenient! All I had to do was pour the dressing and croutons on top and toss the salad. Here's a hint! The salad comes in a big plastic container with a lid on it, if you don't feel like doing a lot of tossing. Simply put the lid on the salad after pouring the dressing and croutons on top and shake it up! This works incredibly well.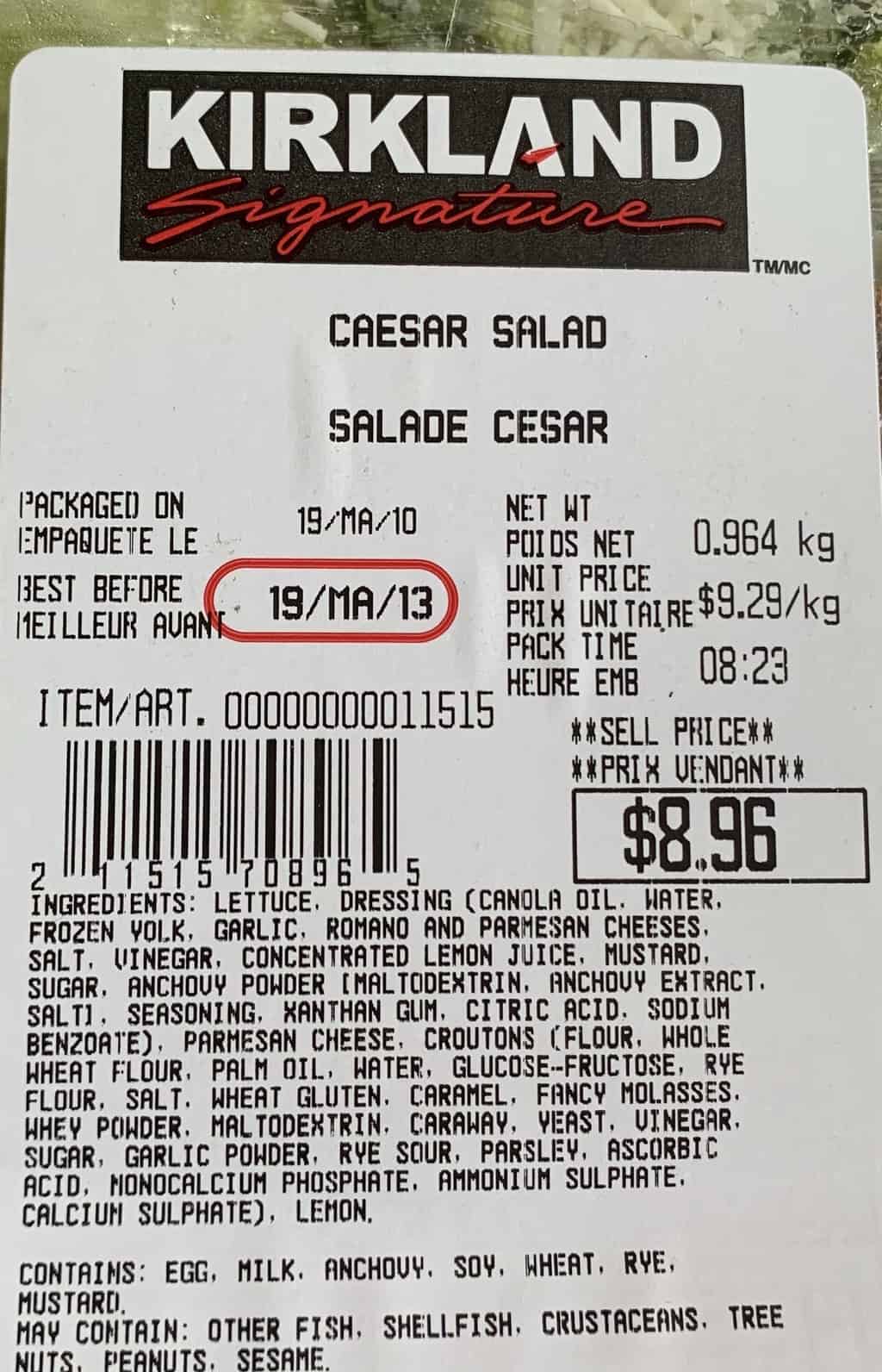 Nutrition
1/8th of the huge salad is 200 calories, 16 grams of fat, 290 mg of sodium, five grams of protein, two grams of fibre, 11 grams of carbs and two grams of sugar. If you don't use all the salad dressing you'll decrease the amount of fat and calories.
I'll definitely purchase this salad again next time I'm hosting a barbecue. The price is just right and it tastes great.
Taste: 9/10
Cost: 9/10
Convenience: 10/10
Nutrition: 4/10
What's your favorite kind of salad to have in the summer time?