Caramely cake from Costco is pretty deeelicious!
Please note that this review was not paid for or sponsored by any third party. I purchased this product with my own money and the opinions in this review are strictly my own. I am not affiliated with Costco or any of its suppliers. I am just a fan of the company. I write these reviews to help my fellow shoppers.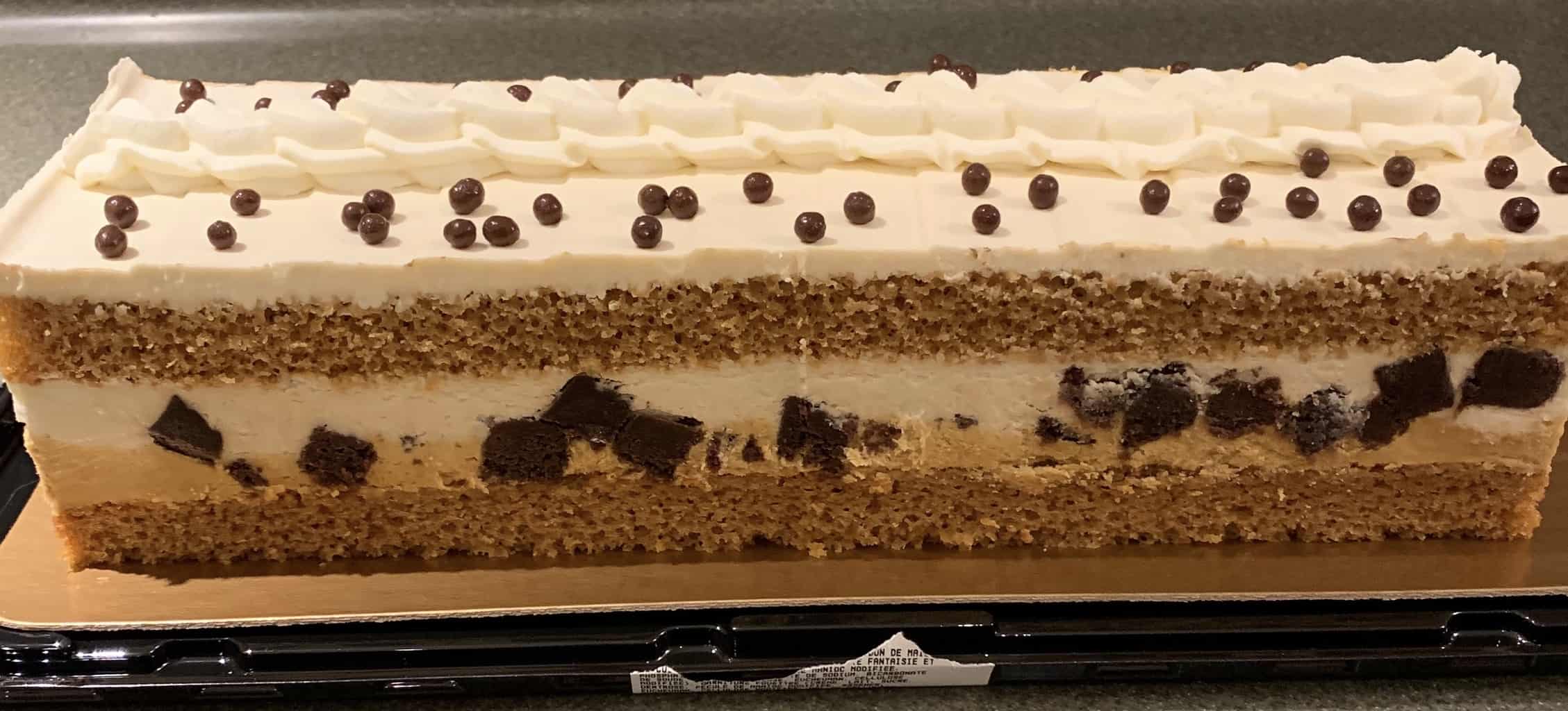 I tried a new cake from Costco this past weekend and I wanted to share the review ASAP so those that can find this at their Costco pick one up! Today I'm reviewing the Costco Caramel Brownie Cake!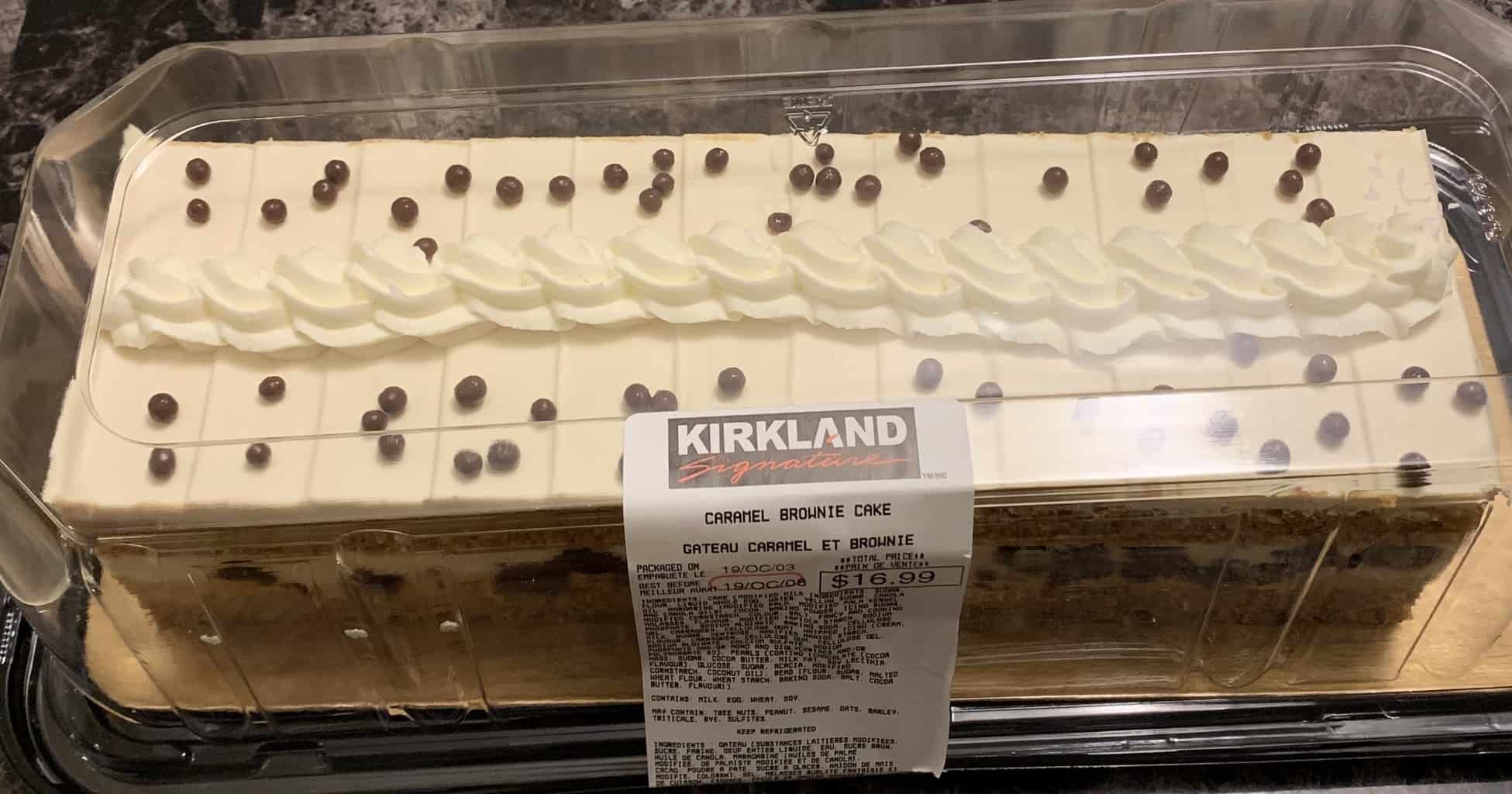 Taste
So there's a lot going on in this cake! All good things. The bottom layer tastes like a vanilla blondie brownie, then on top is a whipped caramel icing layer that tastes kind of like butterscotch! There's a whipped cream layer on top of the caramel. The middle layer of whipped cream/whipped caramel icing has big chunks of brownies mixed into it (soooo good!). Then there's another layer of cake and to top it all off there is a layer of whipped cream icing and little chocolate pearl bits. The cake part itself is delicious but it's a denser, heavier cake, like a vanilla brownie. I didn't distinctly taste any caramel flavor in the actual cake so that is why I believe it's a vanilla/butter cake (like a blondie). The whipped icing in the middle is delicious, the icing tastes like a hybrid between caramel/butterscotch and is not overly sweet and is quite creamy. Costco uses real whipped cream which is something I definitely appreciate. The brownie pieces in the cake are definitely my favorite (maybe because I love chocolate so much). This cake is absolutely delicious even if you don't like caramel, this cake has so many other tasty components that you won't be disappointed.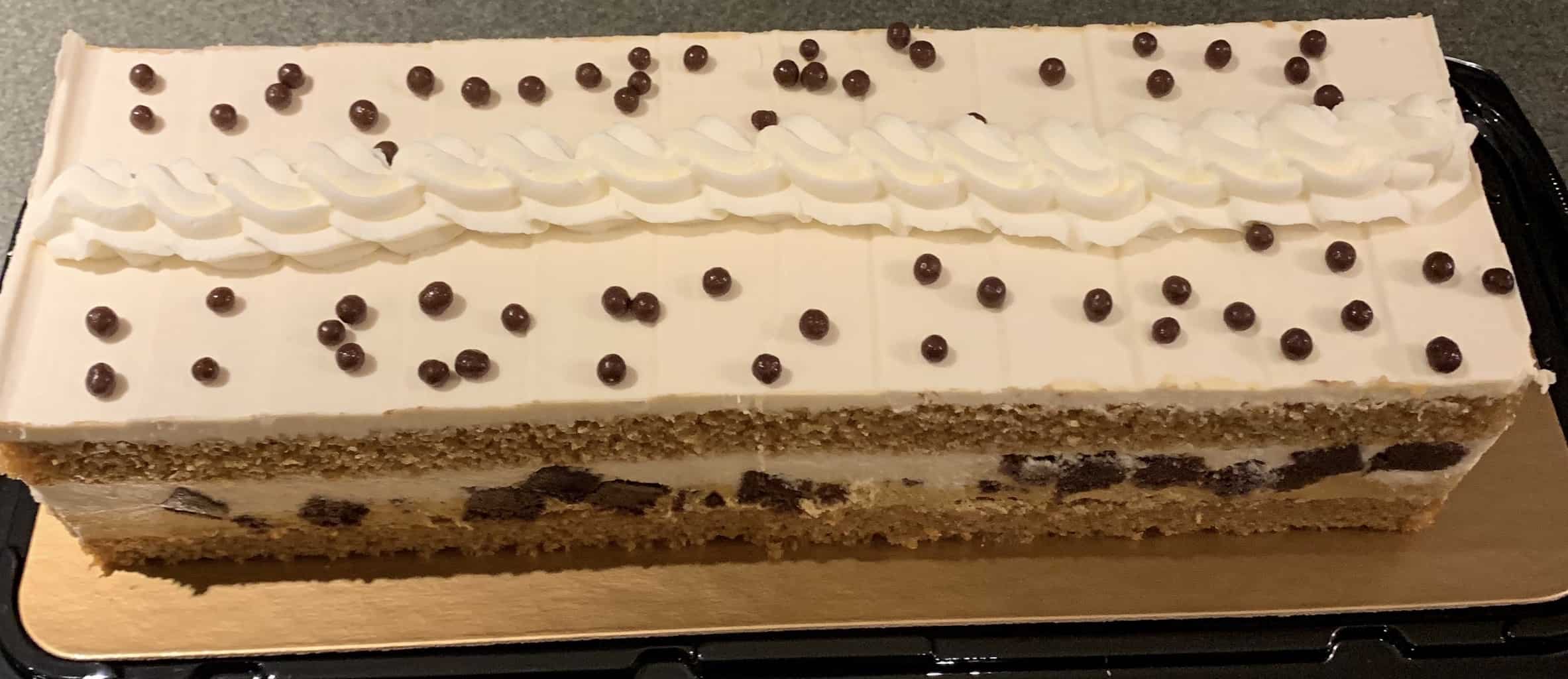 Cost
This cake is definitely worth the $16.99 Canadian we paid for it. We served it to celebrate my mother-in-law's birthday and everyone seemed to enjoy it. Plus we had a ton of leftovers!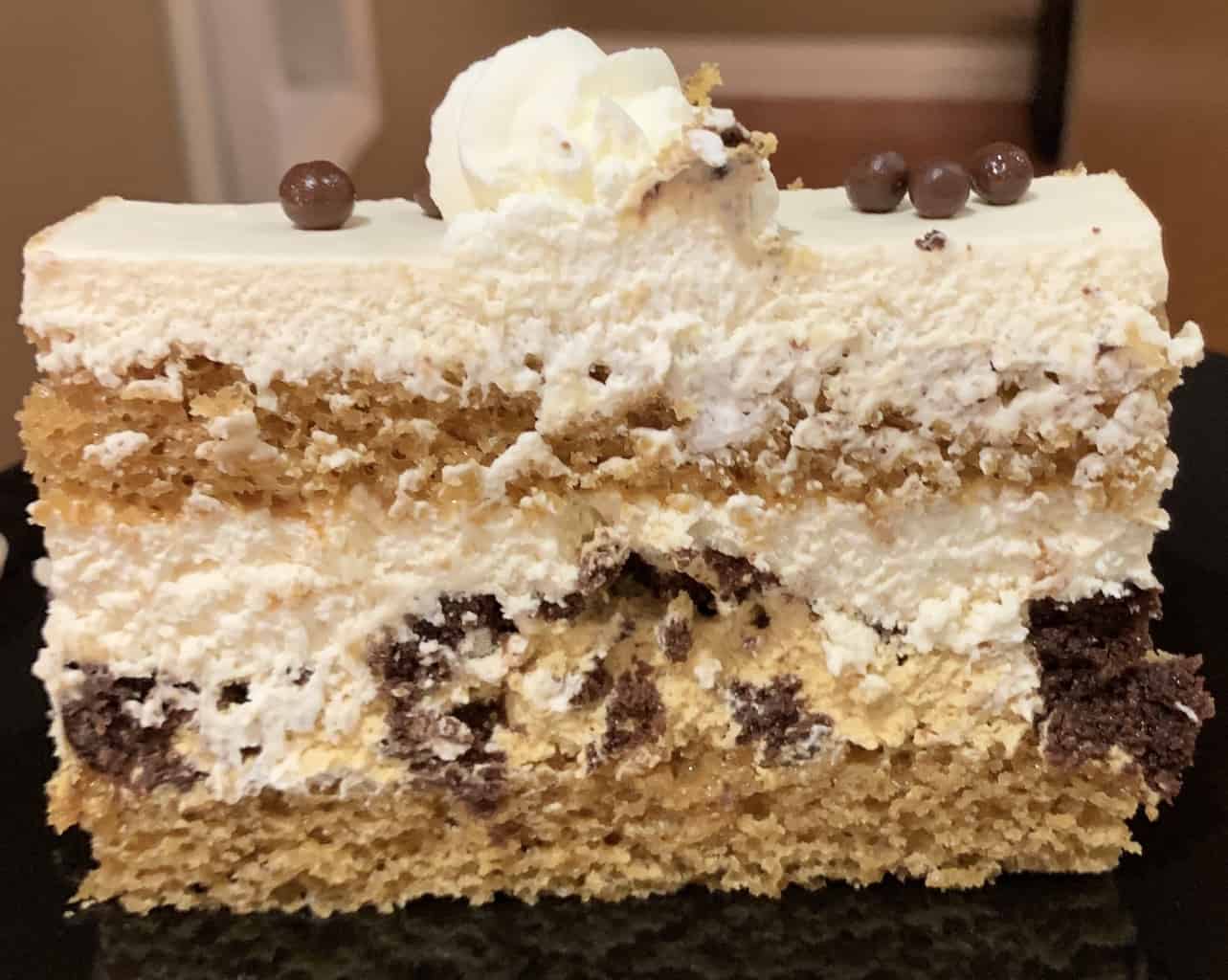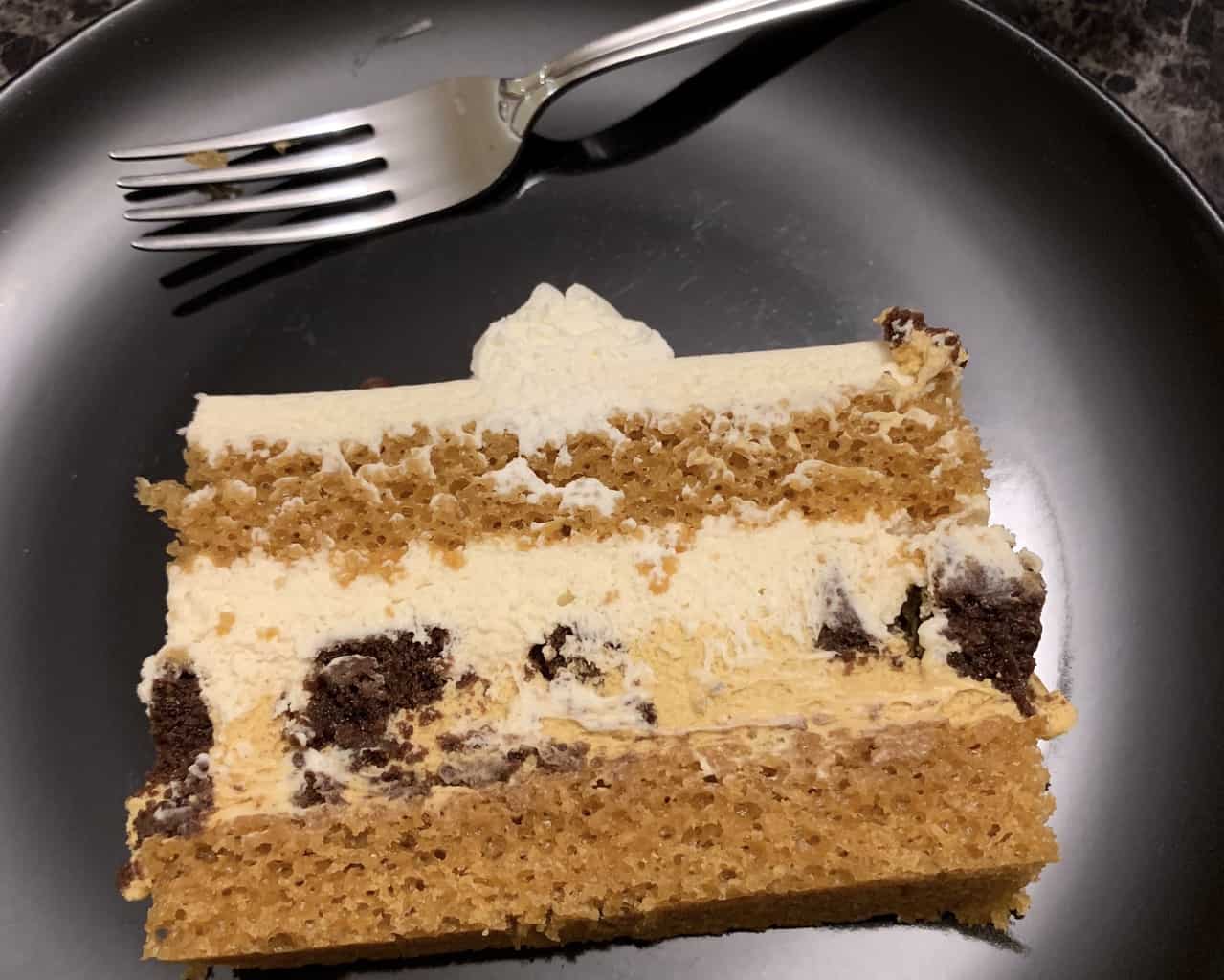 Convenience
Leftovers freeze amazingly well and this cake is perfect for any kind of celebration or just to enjoy! The best before date is five days from the day it was purchased. You also need to keep it in the fridge or freezer.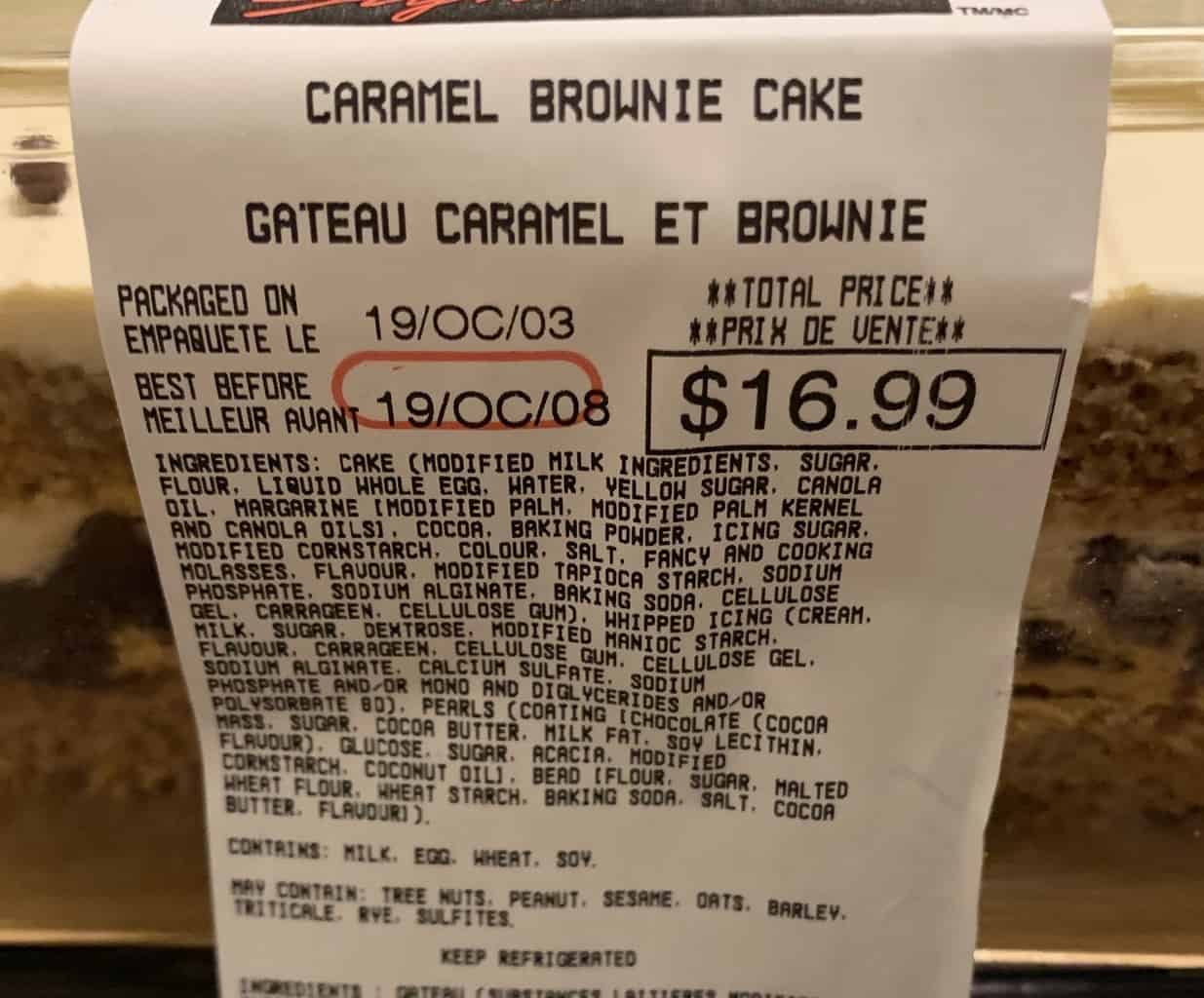 Nutrition
Obviously this is not a health food! It's full of deliciously dangerous fat and calories that are totally worth it. 1/12th of the cake is 300 calories, 19 grams of fat, 280 mg of sodium, 29 grams of carbohydrates, one gram of fibre, 20 grams of sugar and four grams of protein.
I bet this cake won't be around for long, but I definitely enjoyed it and would buy it again in the future.
Taste: 8.5/10
Cost: 8.5/10
Convenience: 10/10
Nutrition: /10
What are you having for dessert this Thanksgiving weekend?!