Soft, fluffy, fresh and cheesy!
Please note that this review was not paid for or sponsored by any third party. The opinions in this review are strictly my own. I am not affiliated with Costco or any of its suppliers. I am just a fan of the company. I write these honest reviews to help my fellow shoppers.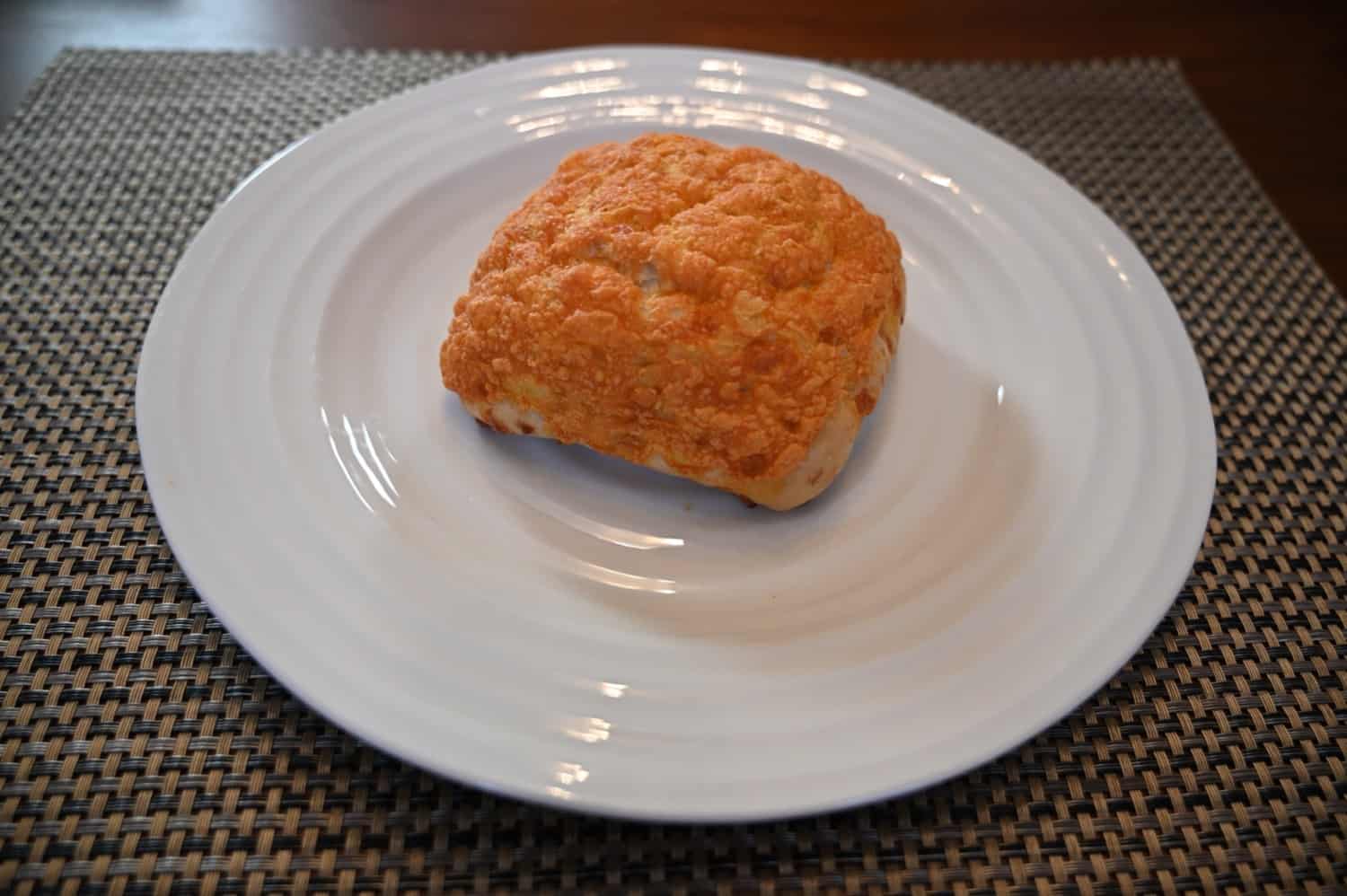 I was obsessed with cheese buns as a kid. I think I remember a solid two years of nothing but cheese buns for school lunches. I haven't had a cheese bun for many years so I was thrilled when I found the Kirkland Signature Cheese Buns in the bakery section at Costco. The blog gave me an excuse to buy them to review so today we're talking Kirkland Signature Cheese Buns and the item number is 1392369.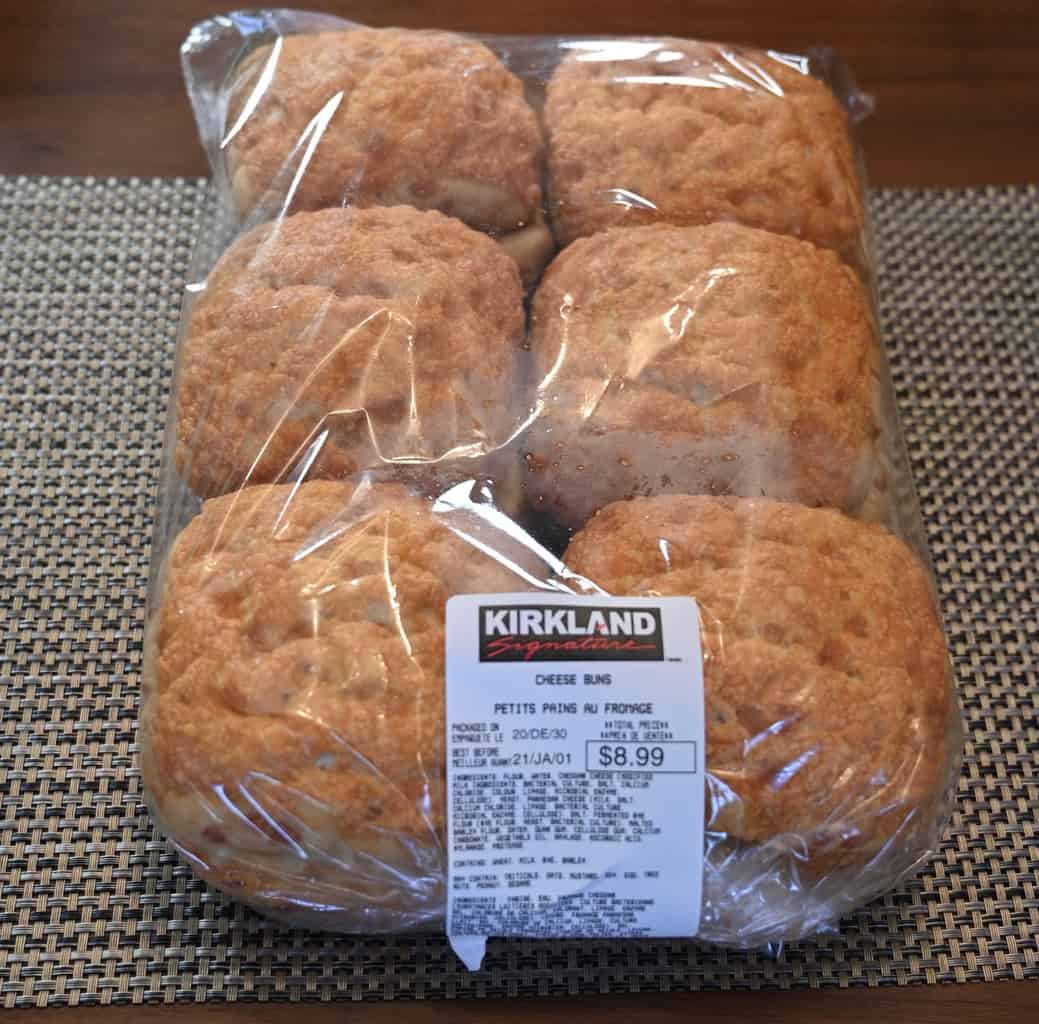 Taste
These Kirkland Signature Cheese Buns are too good! Probably the best cheese buns I've tried. They're ridiculously soft and fluffy while still being a bit chewy. I couldn't believe how fresh they tasted also. The buns are covered in crispy cheddar and parmesan cheese which adds all the delicious cheesy flavor, parmesan haters I honestly couldn't tell there's parmesan in the buns just from the taste, only by scanning the ingredients did I see there's parmesan in these. My husband who's not the biggest cheese fan gobbled one of these up and commented on how good they tasted. I remember cheese buns in my lunches being somewhat dry at times but these are very moist!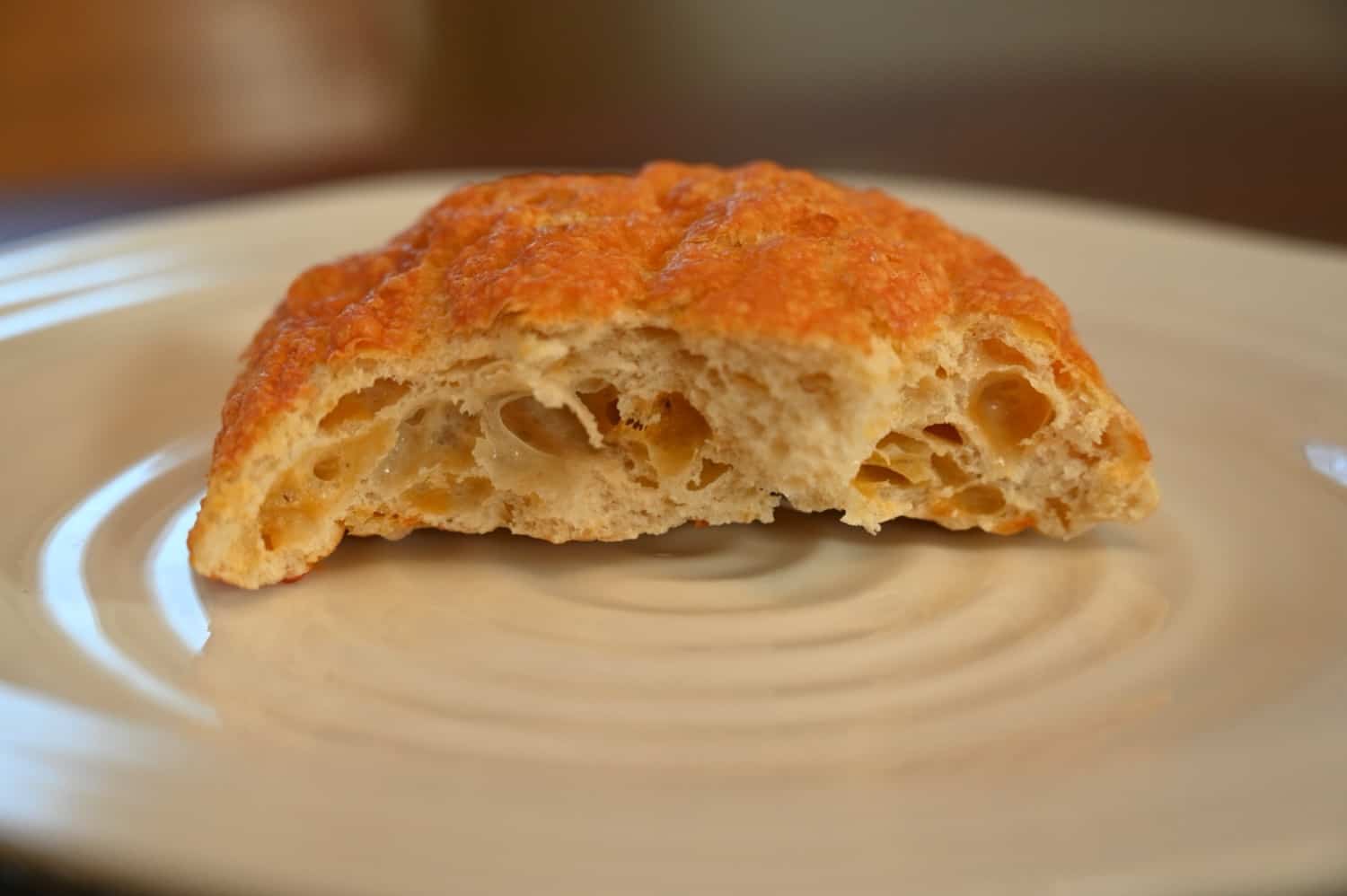 Cost
I paid $8.99 Canadian for twelve Kirkland Signature Cheese Buns. Considering the taste I'd say that $8.99 is reasonable!
Convenience
The best before date was two days from the date I purchased the cheese buns. They freeze really well, I did transfer them to my own ziploc freezer bag though. A fun way to use these is to make quick and easy cheesy garlic toast by cutting them in half, putting garlic butter on and toasting them in the oven or toaster oven. You can also use these for breakfast sandwiches with eggs, bacon and avocado or for burgers/pulled pork. I enjoy them just plain!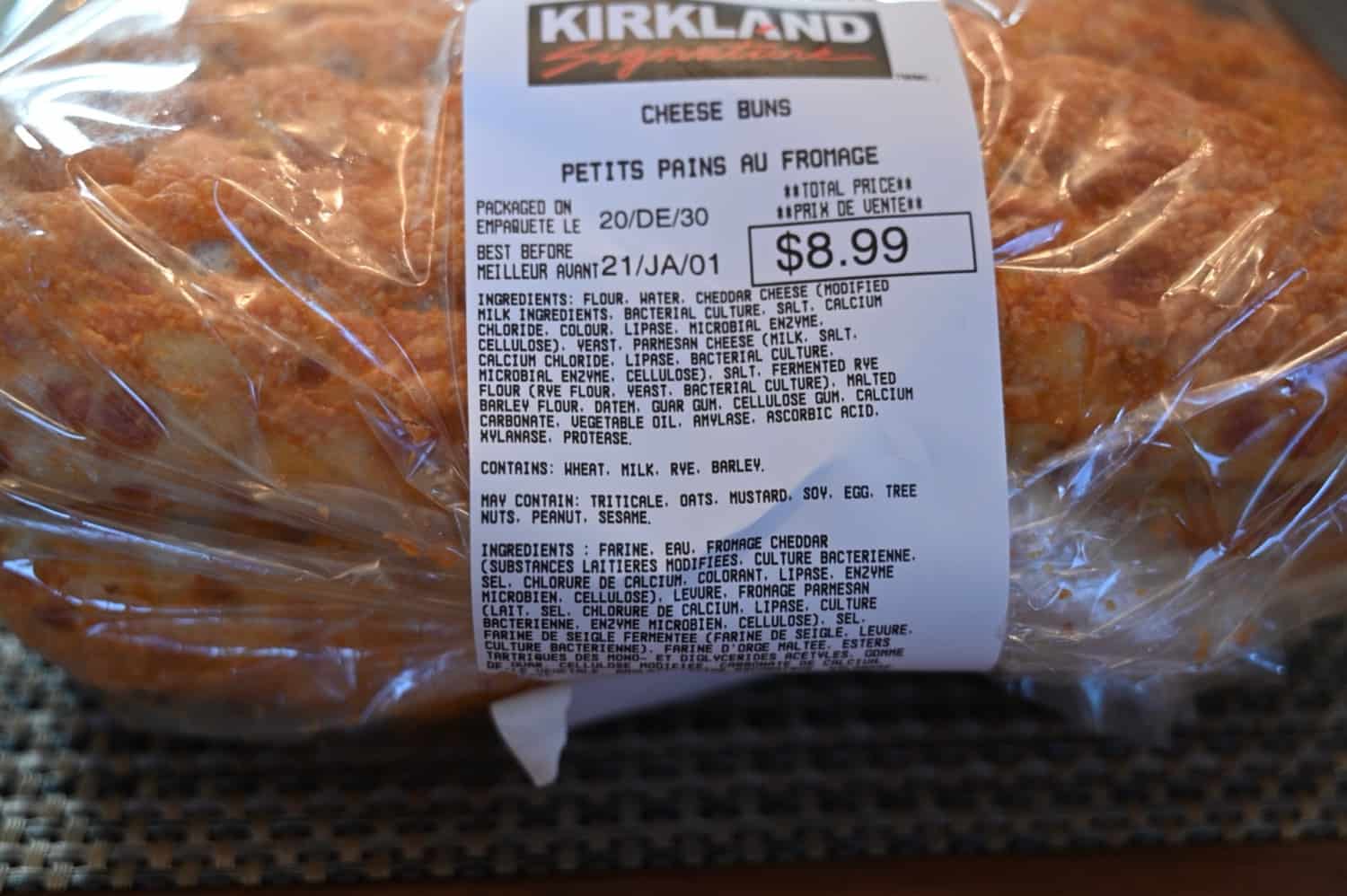 Nutrition
I have the nutrition information for you from the source (Costco) but you may not want to look at this…I'm warning you. One bun is 280 calories, 10 grams of fat, 600 mg of sodium, 37 grams of carbohydrates, two grams of fibre, zero grams of sugar and 13 grams of protein. Uhhh.. that 13 grams of protein is shockingly impressive, that's a decent amount of protein for a bun! Obviously these aren't the healthiest option but I'll gladly devour the 280 calories of cheesy bun goodness.
If you enjoy cheese buns or even think you might like these, I strongly suggest you try them! I bet kids would absolutely love these for their lunches.
Taste: 8.5/10
Cost: 8/10
Convenience: 10/10
Nutrition: 2/10
Leave a comment if this review was helpful and also share what your thoughts are on this product!