My favorite Costco comfort food!
Please note that this review was not paid for or sponsored by any third party. I purchased this product with my own money and the opinions in this review are strictly my own. I am not affiliated with Costco or any of its suppliers. I am just a fan of the company. I write these reviews to help my fellow shoppers.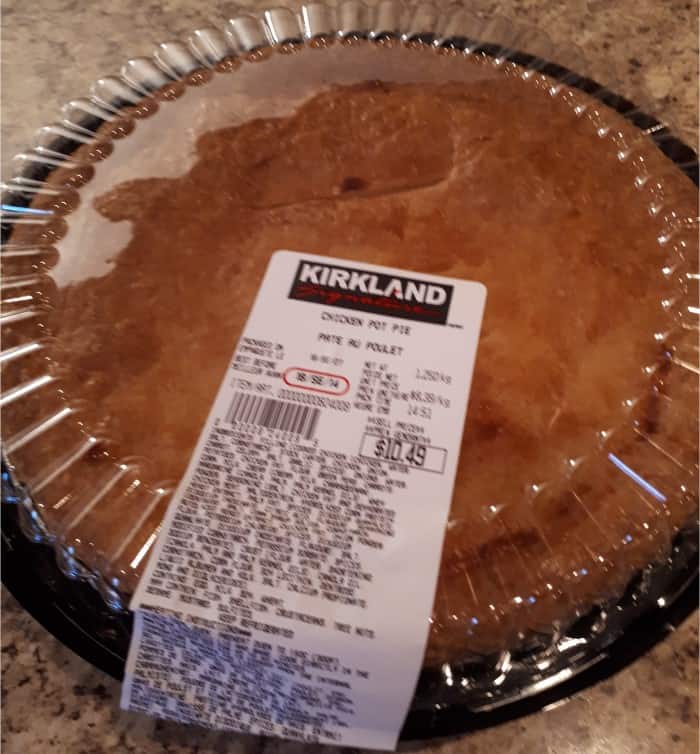 Chicken pot pie is one of the first meals that comes to my mind when I think about comfort food. It's warm, creamy and hearty. Obviously making pie from scratch is superior than store bought but it takes a lot of effort and time so I think the Costco Kirkland Signature Chicken Pot Pie is the next best thing.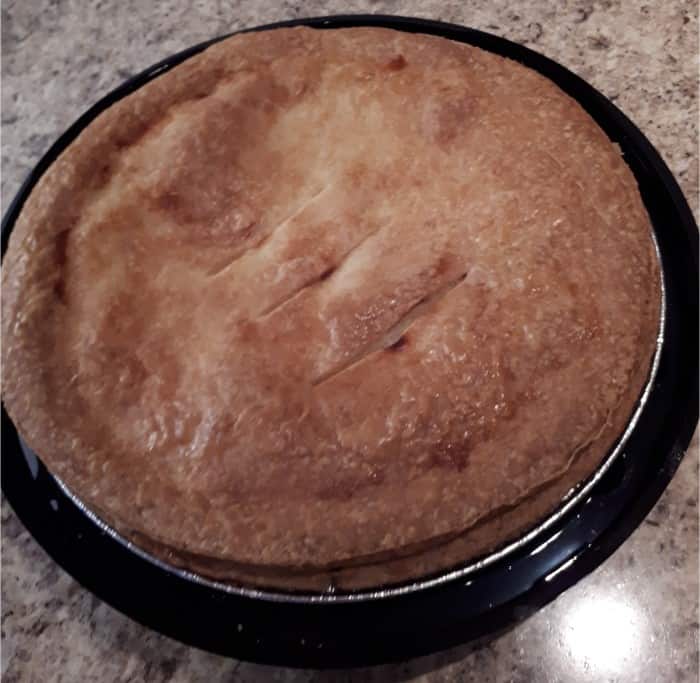 I like this pie a lot. It is full of large, white chunks of chicken breast. Initially I was a little leery thinking that it would probably have chicken pieces that were full of fat and gristle but that is not true with this Costco Kirkland Signature Chicken Pot Pie. It is filled with peas, carrots, onions and potatoes that all taste quite nice. A well-seasoned gravy that's just the right consistency (not too thick, not too thin) and also a delicious, flakey, crisp, golden brown pie crust. I don't find the Chicken Pot Pie too salty and the seasonings all blend well together to create a savory, comforting meal. A lot of pie crusts I find are too hard or tasteless but this crust is buttery and flakey and baked to perfection, not soggy at all. I ate all of the pie crust and enjoyed the fact there's enough gravy/juices to soften the end of your pie crust just a little.
I think the cost is quite reasonable considering the amount of chicken in the pie, I was actually surprised by how generous Costco is with the amount of chicken. You're definitely paying for the convenience of being able to just pop this in the oven to heat it up. Making Chicken Pot Pie from scratch is going to cost you money for the ingredients and time so you have to consider that when looking at the cost of things. Based on the taste and the generous amount of chicken in the pie I found the cost quite reasonable. I would guess this can easily serve a family for 4, maybe 5 if you had small pieces.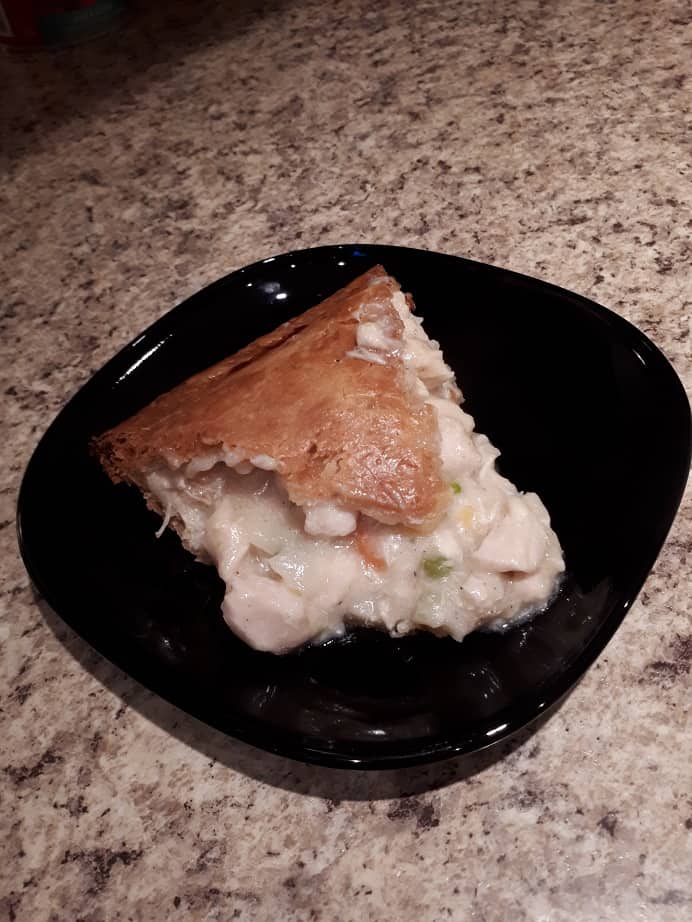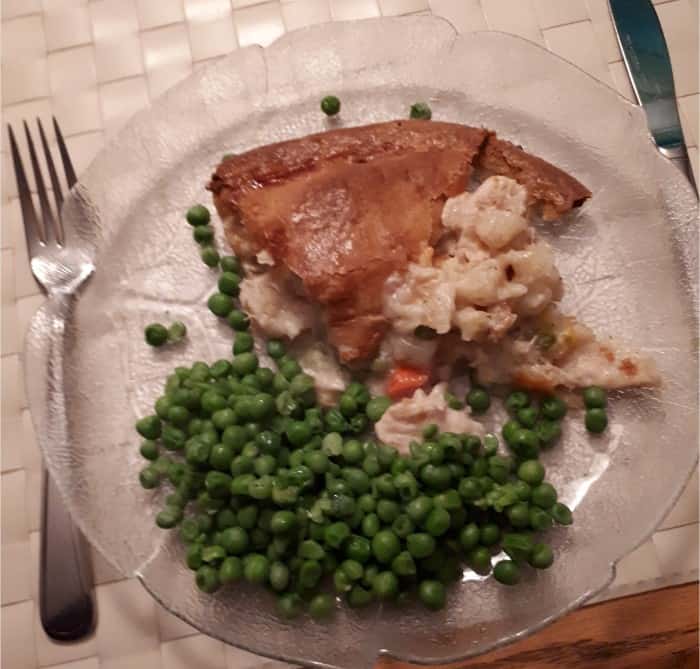 Costco does not post the nutrition information on the pie and I would really appreciate it if they did. Hi Costco, it's me Natalie, I want your nutrition info for this. Anyways I think this is definitely a meal where moderation is key, maybe try not to eat half the pie, or the entire pie. I suggest serving with a side salad or some vegetables. I believe this is probably high in calories, fat and sodium. It probably has a decent amount of protein due to the generous amount of chicken in the pie.
This pie is very convenient, you just pop it in the oven to heat it up. I will warn you though, it has overflown/leaked in my oven so I suggest you bake it on a cookie sheet which is what I do. It freezes well prior to being baked so you can buy one and have it on hand for weeks later. Also leftovers freezer just fine. I love bringing a small piece for lunch the next day.
I will repurchase this Chicken Pot Pie again and recommend others try it, I may not have it regularly because I do not believe it is the healthiest meal choice but I do love the taste of it and the convenience factor.
Cost: 8.5/10
Convenience: 8.5/10
Nutrition: 4/10
Taste: 9.5/10
Beef or chicken pot pie? Which would you prefer?