A cake that everyone loves!
Please note that this review was not paid for or sponsored by any third party. I purchased this product with my own money and the opinions in this review are strictly my own. I am not affiliated with Costco or any of its suppliers. I am just a fan of the company. I write these reviews to help my fellow shoppers.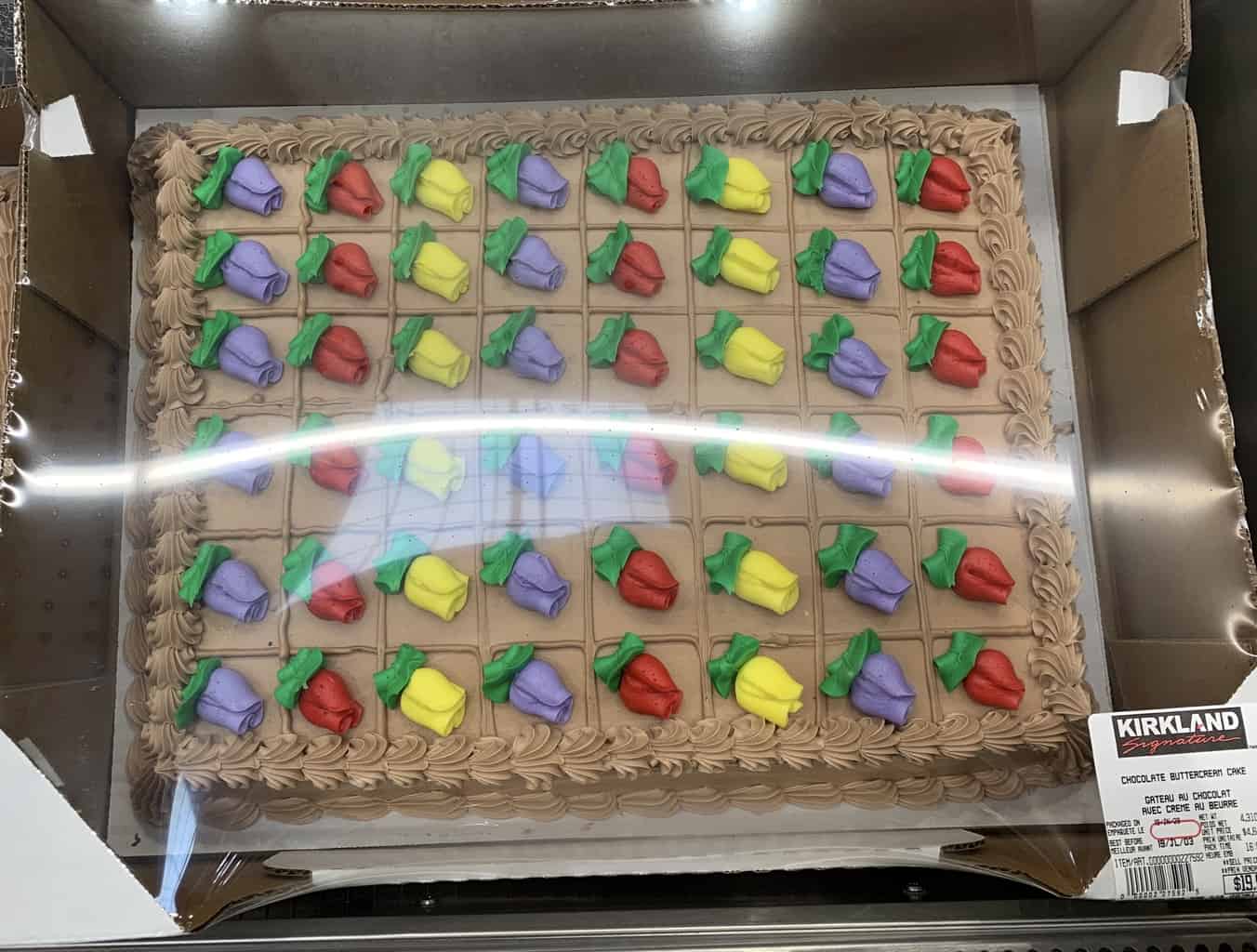 The time has come to review the famous Costco Kirkland Signature Chocolate Buttercream Cake! This is the cake that shows up at work potlucks, retirements, birthday parties, weddings and anniversaries! It's the big, sugary, Costco cake that pretty much everyone has consumed in their lifetime!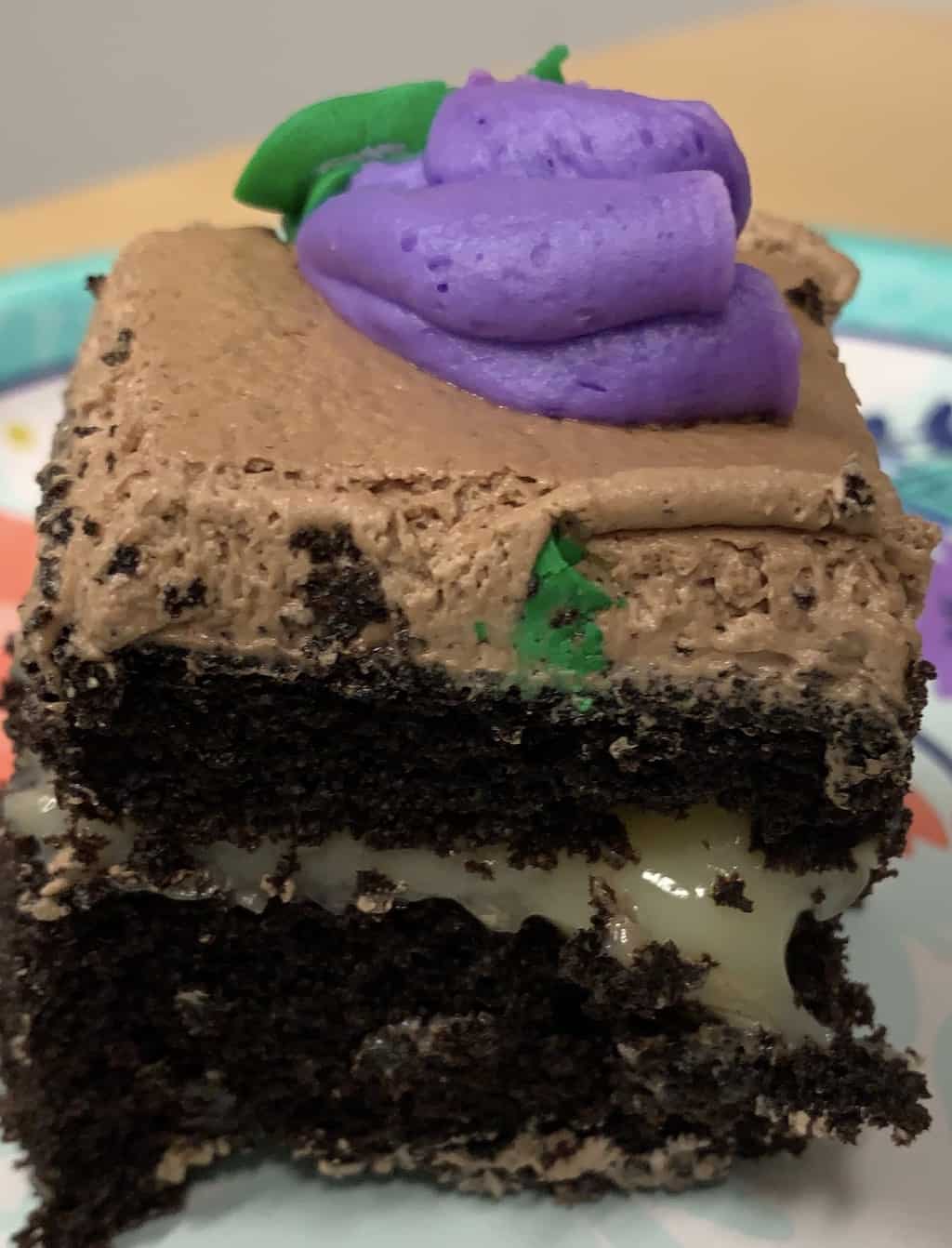 Taste
I've had this cake multiple times before and it's tasted amazing at times and not so great at other times. Sometimes I find the cake can be a little on the dry side but when you get a cake that's moist it can be pretty tasty. The cake part is a deep, dark chocolate flavor. For those who fear sugar, this cake is SWEET! The icing is almost too sweet, slightly waxy and a little bit artificial tasting icing but you just can't get enough of it. Although the icing is supposed to be chocolate it doesn't really have a strong chocolate flavor, you mainly taste sugar. The best part of cake is the vanilla custard in the middle of the cake, it's sweet and creamy. The custard is far less sweet than the icing is so it balances out the cake. If you get a flower on your piece of cake…prepare for sugar overload, it's basically just a big glop of overly sweet goodness.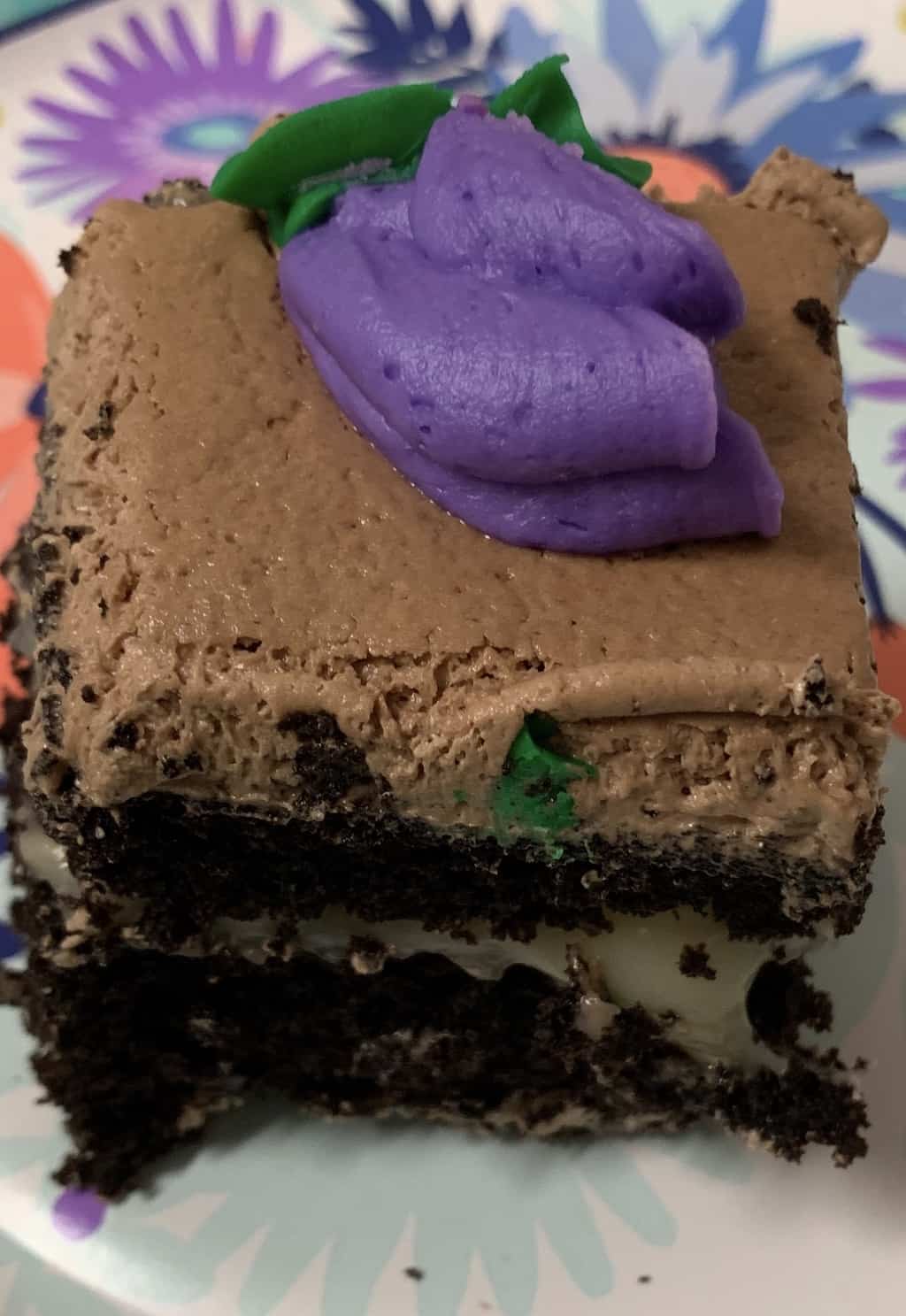 Cost
The Costco Kirkland Signature Chocolate Buttercream Cake costs a very reasonable $19.99 Canadian. This cake can be cut into 48 small pieces.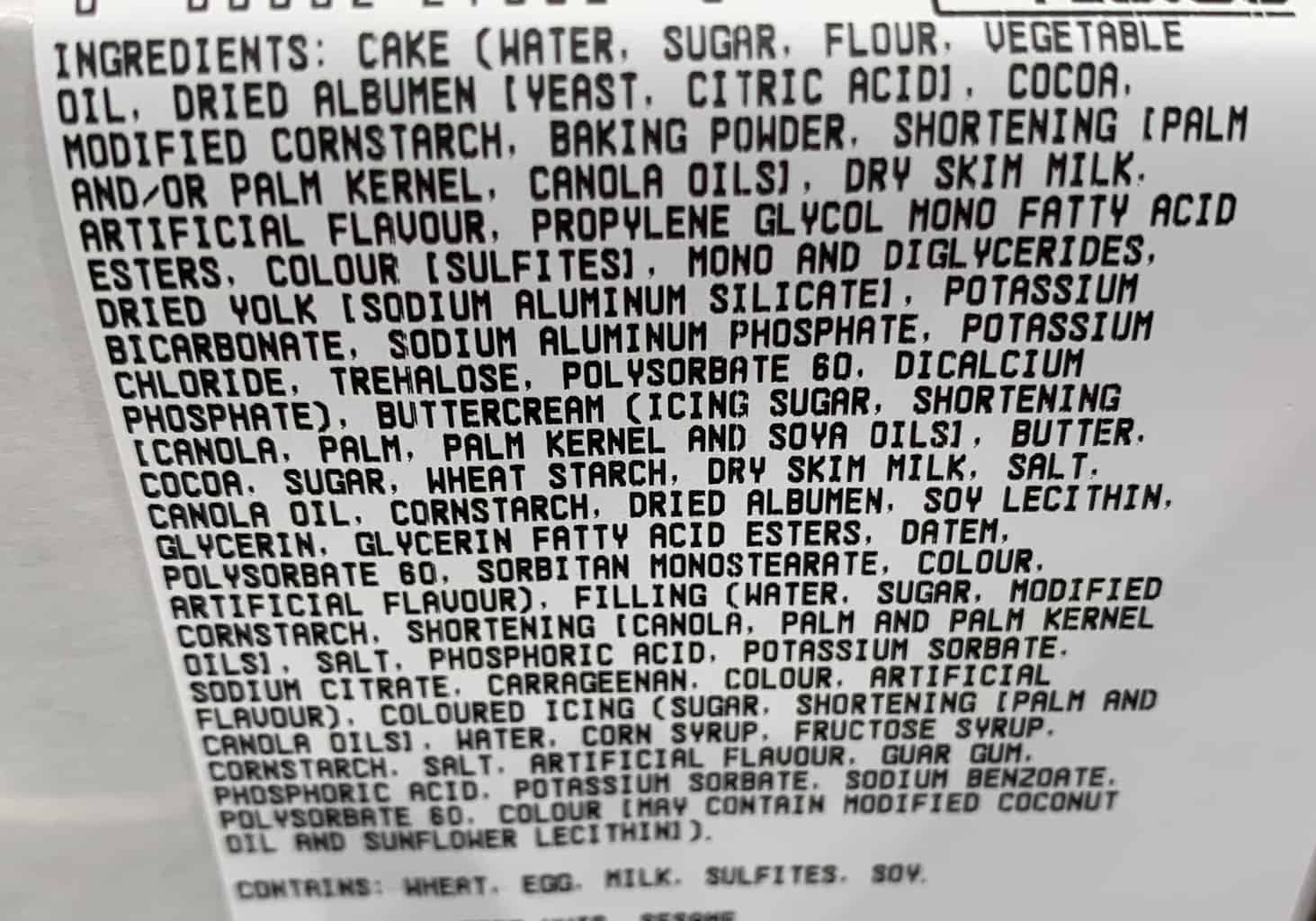 Convenience
The cake can be frozen without issue and also has a best before date that's five days from the purchase date. It's a super convenient, cheap cake that can be enjoyed at workplace functions, birthdays, weddings, retirements and many more occasions. It's also convenient that the cake has individual slice markings and flowers to show you where to cut each piece.
Nutrition
1/30th of the cake is 570 calories, 30 grams of fat, 230 mg of sodium, 70 grams of carbohydrates, 54 grams of sugar and four grams of protein. If you are diabetic you probably should steer clear from this cake or have a pretty small piece. Also if you don't like palm oil or chemical-sounding ingredients then you'd probably find the ingredients list less than impressive.
Would I buy one of these cakes myself? Probably not, I feel like this cake tastes okay but it doesn't stand a chance compared to the Costco Kirkland Signature Tuxedo Cake. I always enjoy a piece at work whenever it's available and you can be sure I'd eat a slice anytime else I'm offered one in the future.
Taste: 7/10
Cost: 10/10
Convenience: 10/10
Nutrition: 0/10
Do you buy this cake? Would you rather have chocolate or vanilla?