If you love chocolate, this is a cake for you!
Please note that this review was not paid for or sponsored by any third party. I purchased this product with my own money and the opinions in this review are strictly my own. I am not affiliated with Costco or any of its suppliers. I am just a fan of the company. I write these reviews to help my fellow shoppers.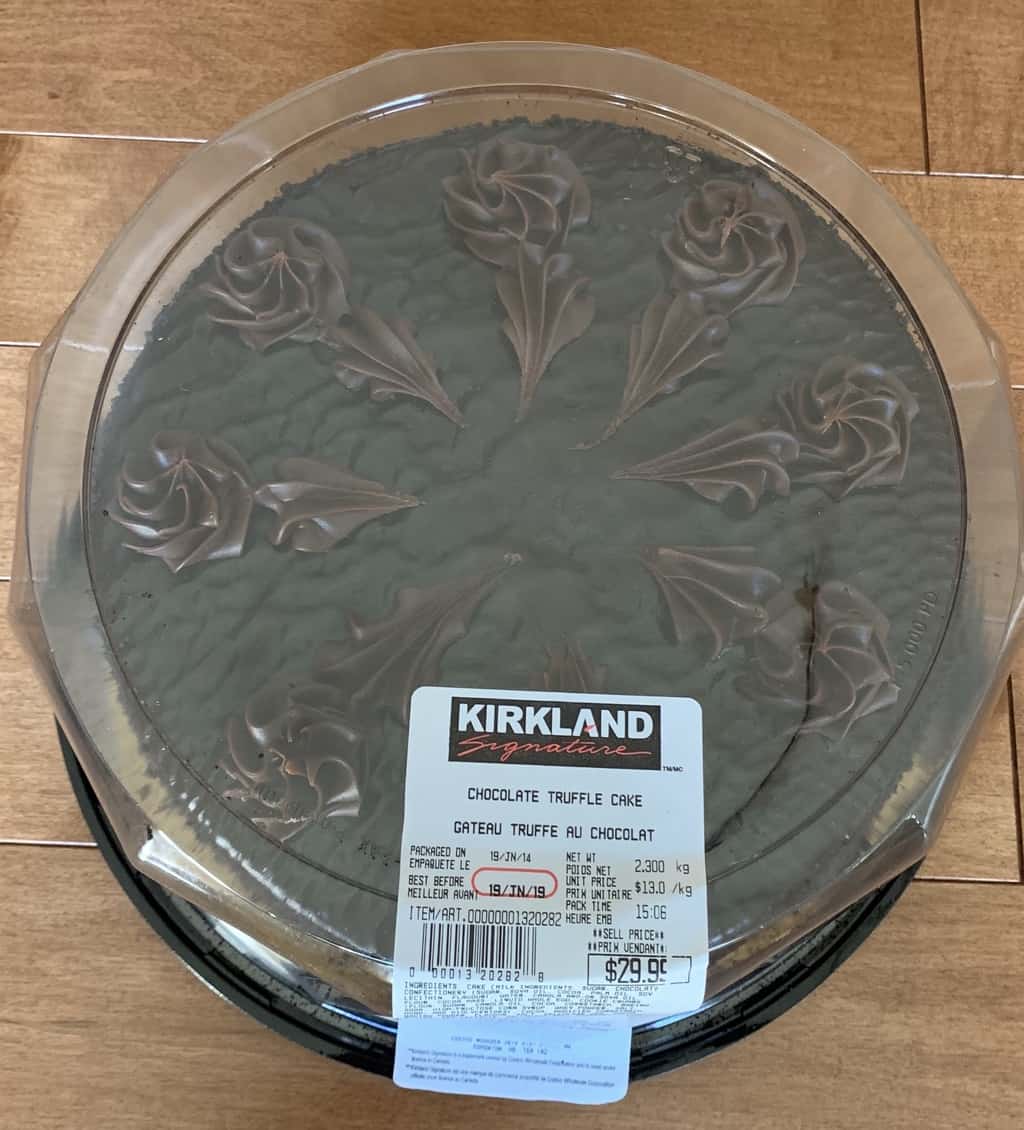 Sean and I bought this cake for Father's Day dinner! Although the price seemed a little steep, we wanted to try it out!
Taste
This cake impressed everyone! The cake has two layers of slightly dense, fluffy, rich flavored chocolate cake. As well as two layers of light, creamy, chocolate mousse. The top of the cake is coated in a shiny, sweet chocolate ganache and the cake is decorated with very sweet, very firm, chocolaty fudge-like swirls. The chocolate mousse is absolutely delicious, creamy, rich while not being too sweet. The cake part itself is moist and soft. The chocolate ganache on top is smooth and boldly sweet but there's not very much of it, just the right amount. The outside of the cake is dusted in a light chocolate cookie crumb that adds a bonus slightly crunchy texture. The cookie crumb isn't that sugary which was a pleasant surprise. My husband found the fudge swirls on top too sweet so he took his off (I liked them). Also the if you try to cut directly into the fudge swirls they don't separate well and because the cake is so soft they can make it difficult to cut a nicely shaped piece of cake. This cake is AMAZING and tastes as good as some cakes I've tried from fancy bakeries that cost much more.
Cost
So this cake seemed EXPENSIVE to me! $29.99 Canadian (not on sale). However the cake is pretty substantial and rich! Therefore you only need a small piece. Would I purchase it again for the same price? Absolutely. This cake could easily serve 12-18 people. Also the quality of the cake seems just a step above the other Costco Kirkland Signature cakes.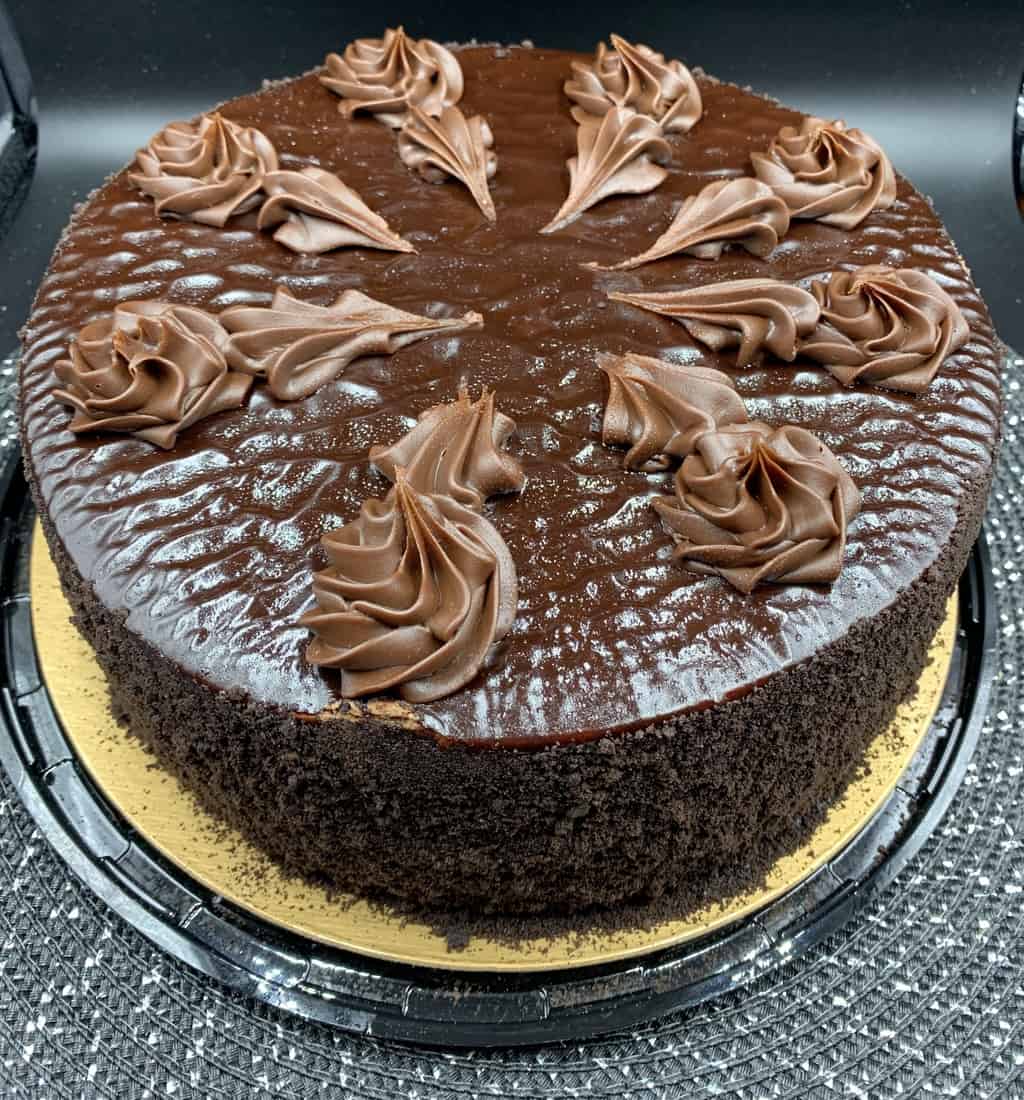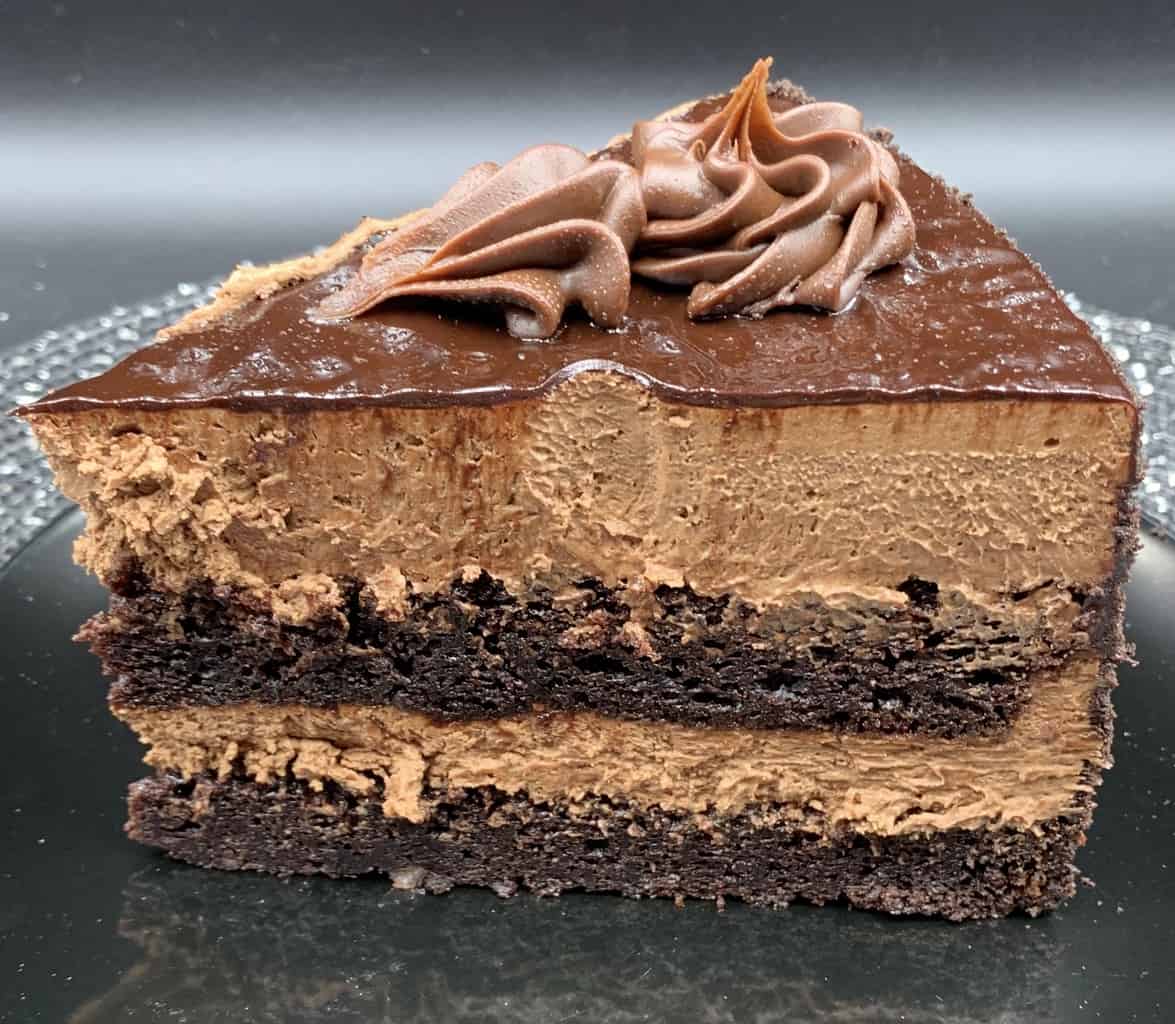 Convenience
If you're in need of a cake and don't feel like baking your own this is a perfect option. The cake has a best before date that is five days from the date it was purchased. Leftovers of the cake can also be put in the freezer without any issues.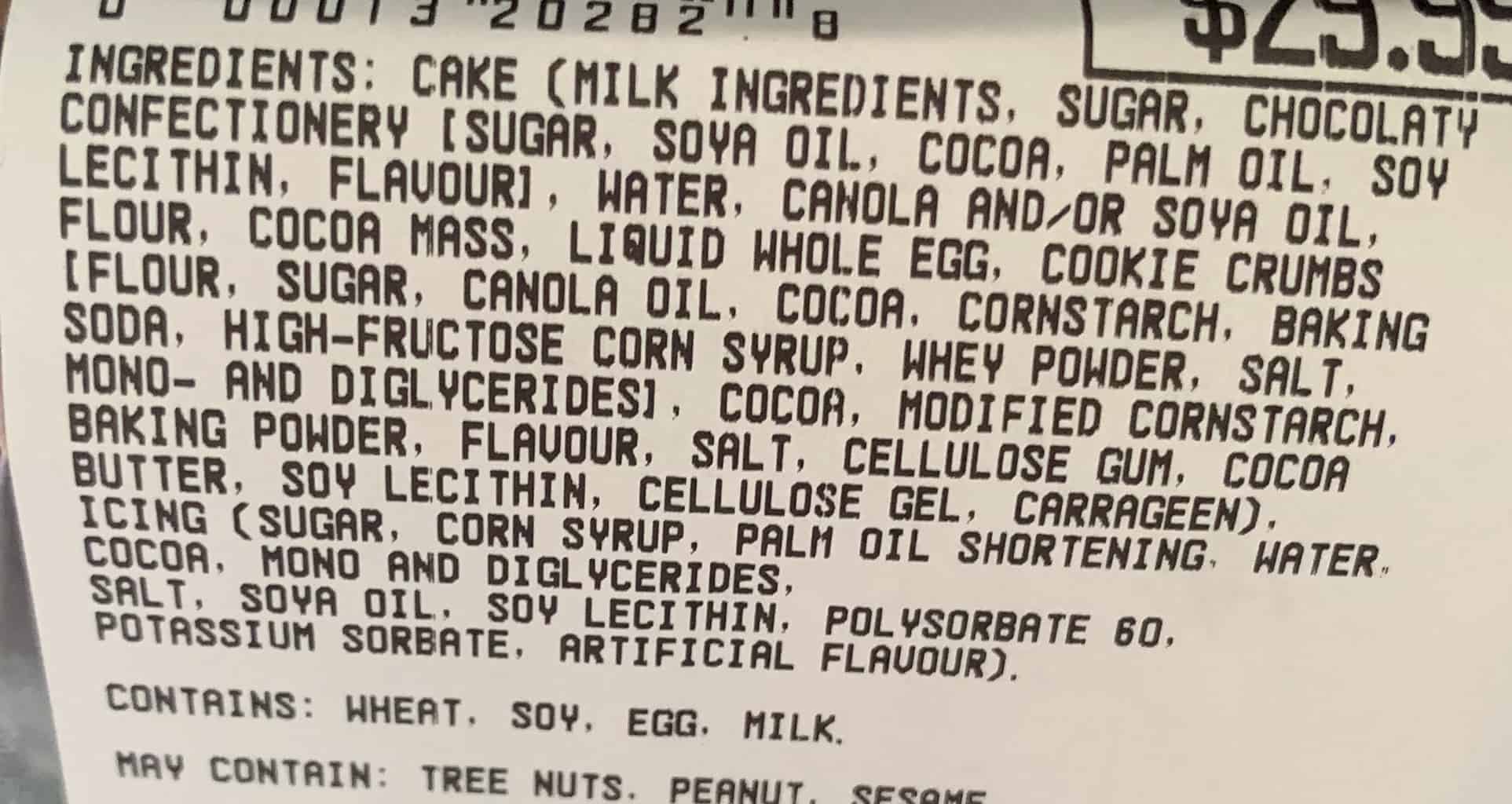 Nutrition
If you must know, 1/16th of the cake is 630 calories, 42 grams of fat, 58 grams of carbs, 43 grams of sugar and five grams of protein. We don't eat cake all day every day though and I definitely don't regret having a big slice of this cake! I also have some left over in my freezer that I'll enjoy.
This cake was really decadent and rich without being too sweet and was enjoyed over Father's Day weekend. I would definitely purchase it again if I knew I needed a cake for a group of chocolate lovers!
Taste: 9.5/10
Cost: 8.5/10
Convenience: 10/10
Nutrition: Not even going there!
I'm curious to know – would you purchase this cake from Costco for $29.99 Canadian, or does that seem too expensive for a Costco cake?