There's a chocolate for everyone in this tub!
Please note that this review was not paid for or sponsored by any third party. I purchased this product with my own money and the opinions in this review are strictly my own. I am not affiliated with Costco or any of its suppliers. I am just a fan of the company. I write these reviews to help my fellow shoppers.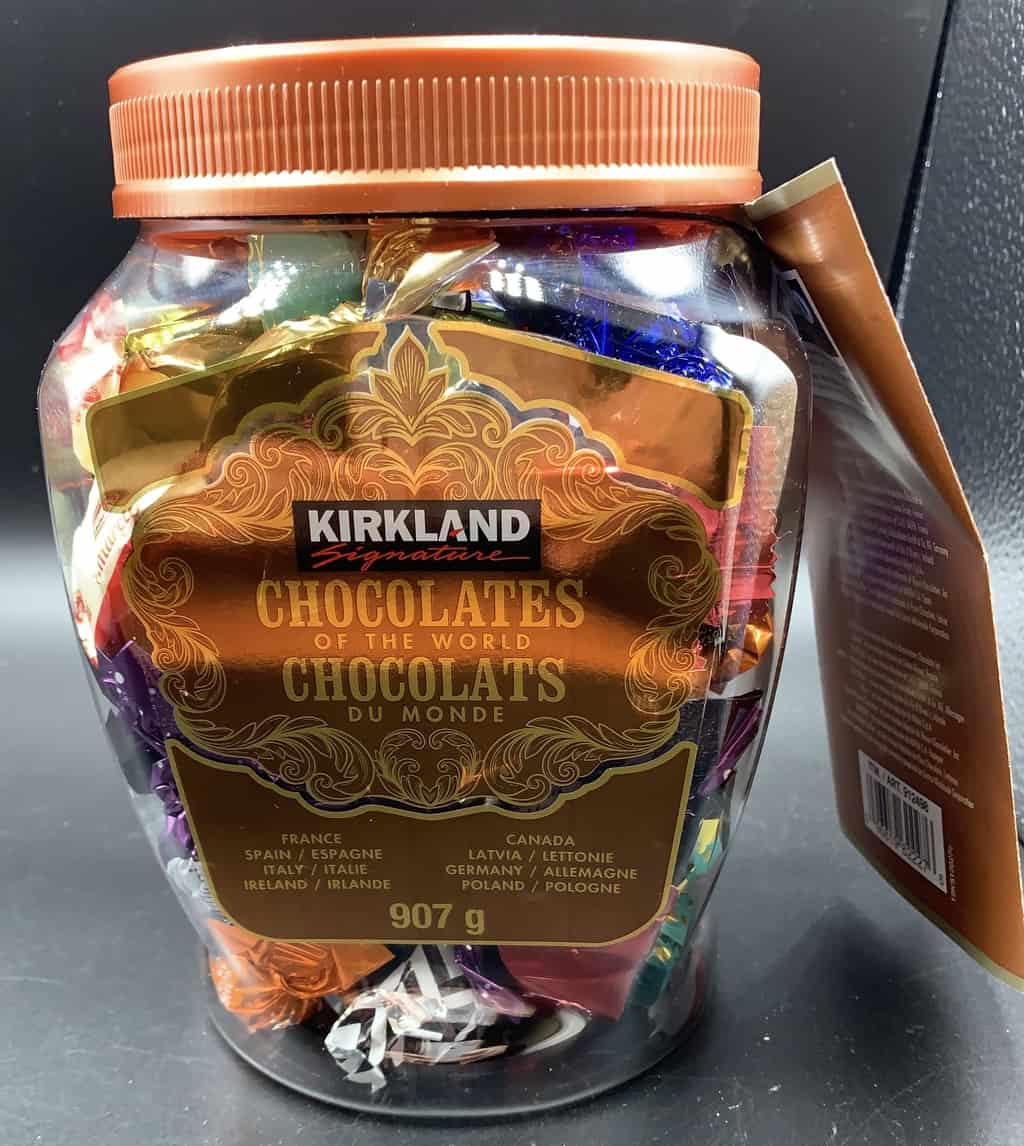 It's time to start reviewing Costco Christmas products! OHHH my favorite time of year! Check out my posts from last year for numerous Costco seasonal products by going to the seasonal section of my blog. This year I'm reviewing a product I haven't tried before but looked very tempting! The Costco Kirkland Signature Chocolates Of The World.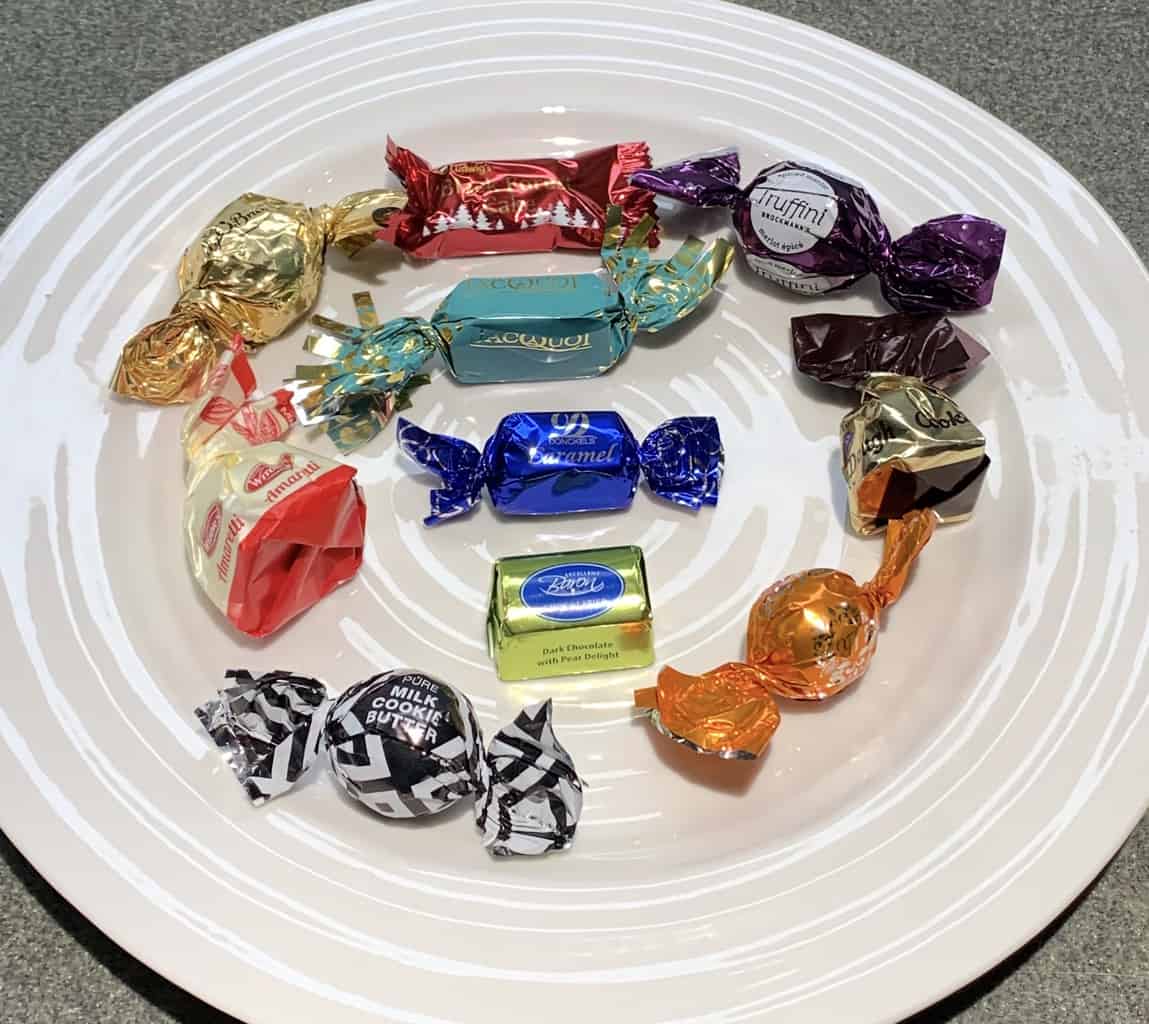 Taste
There's a chocolate for everyone in this pack! Seriously I'm sure there's at least one kind of chocolate each person in your family or at your gathering would enjoy because there's 10 different kinds of chocolate!
Milk chocolate cookie butter, dark chocolate spiced merlot, milk chocolate banana caramel, dark chocolate orange cinnamon, dark chocolate sea salt caramel, dark chocolate black forest cake, white chocolate grated coconut, dark chocolate pear truffle, dark chocolate amaretto and milk chocolate cookie dough.
It's so hard to choose a favorite! I can tell you that I thought all the chocolates were pretty enjoyable EXCEPT for dark chocolate pear truffle and dark chocolate spiced merlot.
– Dark chocolate spiced merlot tasted super sweet and tasted like actual grape.
– Dark chocolate pear truffle was extremely sweet and I didn't find that the pear went well with the dark chocolate at all.
– Dark chocolate amaretto didn't taste strongly of amaretto and had a nice crunch to it that I enjoyed.
–Milk chocolate cookie butter had a sweet lightly spiced cookie butter filling that was lovely.
– Dark chocolate black forest cake basically was a dark chocolate with cherry filling. —
– White chocolate grated coconut was divine and had toasted coconut.
– Milk chocolate cookie dough was slightly sweet and a little artificial tasting but still enjoyable.
– Dark chocolate orange cinnamon tasted like dark chocolate and orange, not much cinnamon but still classic and delicious.
– Milk chocolate banana caramel had that artificial banana flavor along with a bit of caramel. Not my favorite but not awful.
– Dark chocolate sea salt caramel was simple and tasted like dark chocolate, sea salt and caramel.
The actual quality of the chocolate itself (not the filling was pretty good and didn't taste like cheap artificial chocolate).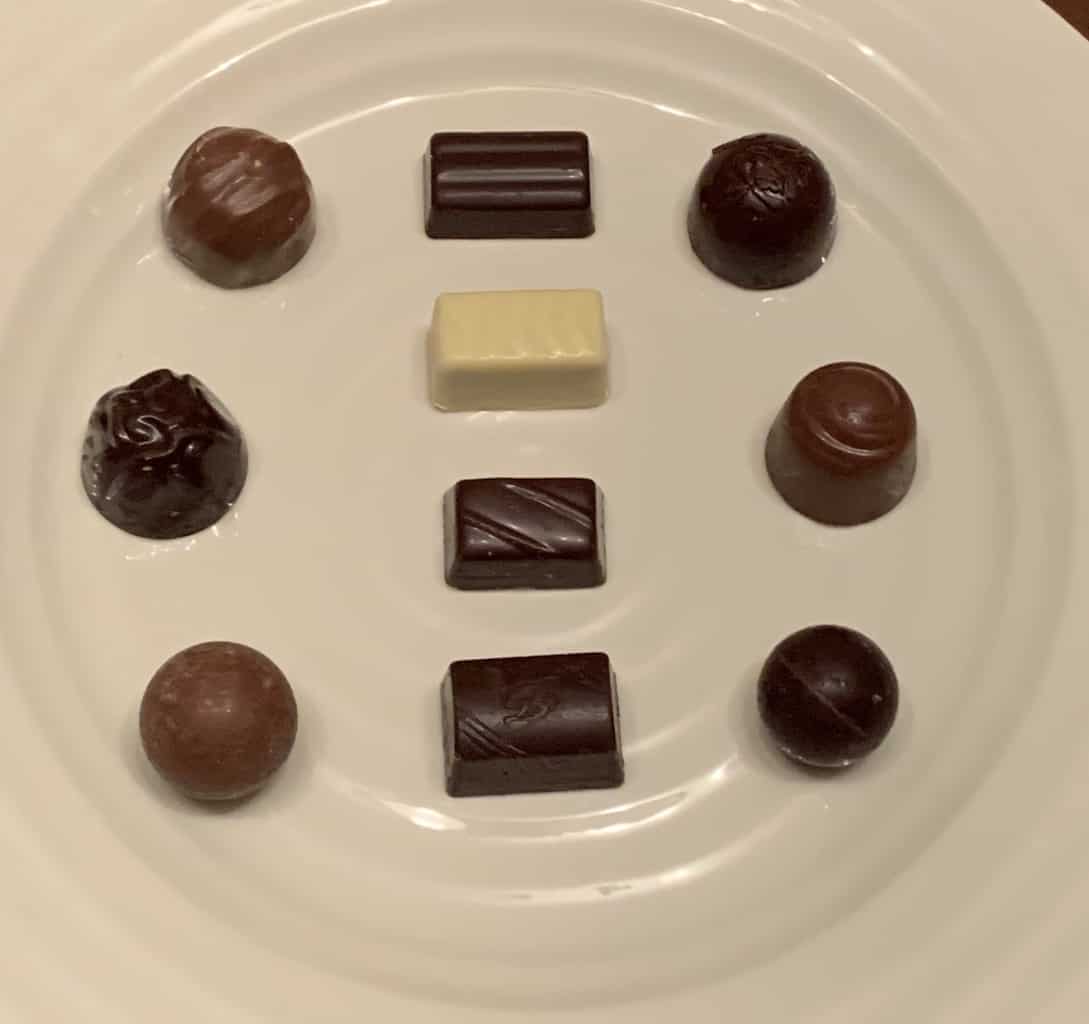 Cost
Cost The 907 gram tub of chocolates cost $14.99 Canadian.
Convenience
These are perfect to have around for the holidays when you're having guests over. It's fun to read the little pamphlet that the chocolates come with and also fun to choose what kind of chocolate to try!
The packaging recommends storing the chocolates in a cool, dark place. Unfortunately, there is no best before date listed on the packaging. I guess Costco assumes they'll be gone in a week or two after purchase anyways.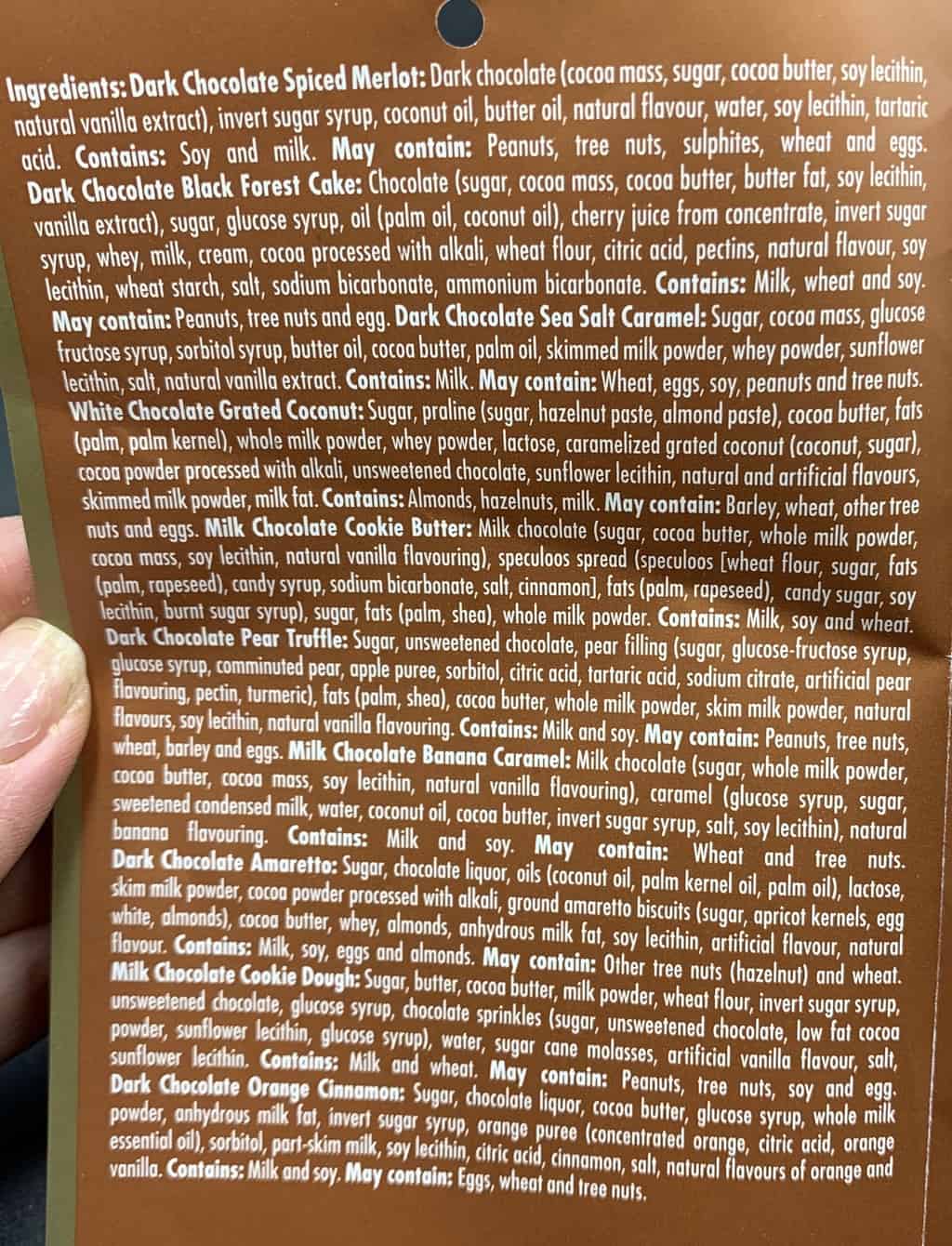 Nutrition
Four chocolates is about 210 calories, 12 grams of fat, 15 mg of of sodium, 25 grams of carbohydrates, two grams of fibre, 21 grams of sugar and two grams of protein.
Some of the chocolates do contain gluten and nuts and eggs so these are not gluten free, vegan, paleo or peanut-free, unfortunately!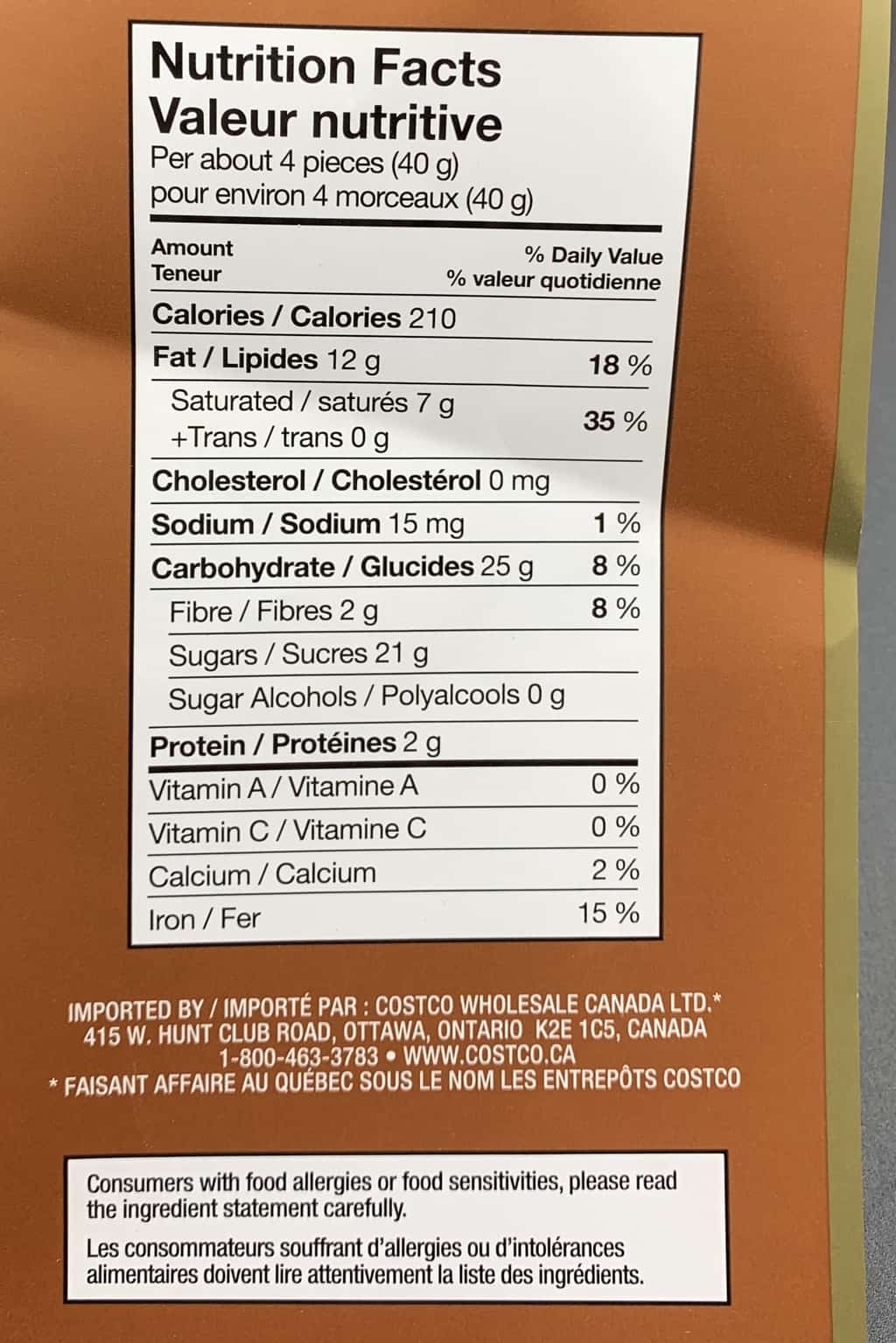 These are so fun for the holidays! All the chocolates are very colorful and it says right on each chocolate where in the world it came from.
There's a mix of dark, white and milk chocolate and a variety of fillings so it's easy to find a chocolate you like. I think these would also make an amazing gift idea.
Taste: 7.5/10
Cost: 8/10
Nutrition: 1/10 (Tis the season)
Convenience: 10/10
Which chocolate do you think would be your favorite?