Not my favorite cold brew but I love the convenient cans!
Please note that this review was not paid for or sponsored by any third party. I purchased this product with my own money and the opinions in this review are strictly my own. I am not affiliated with Costco or any of its suppliers. I am just a fan of the company. I write these reviews to help my fellow shoppers. If you like my blog and want to show appreciation follow me on Instagram, Facebook or tell your friends to check out my blog!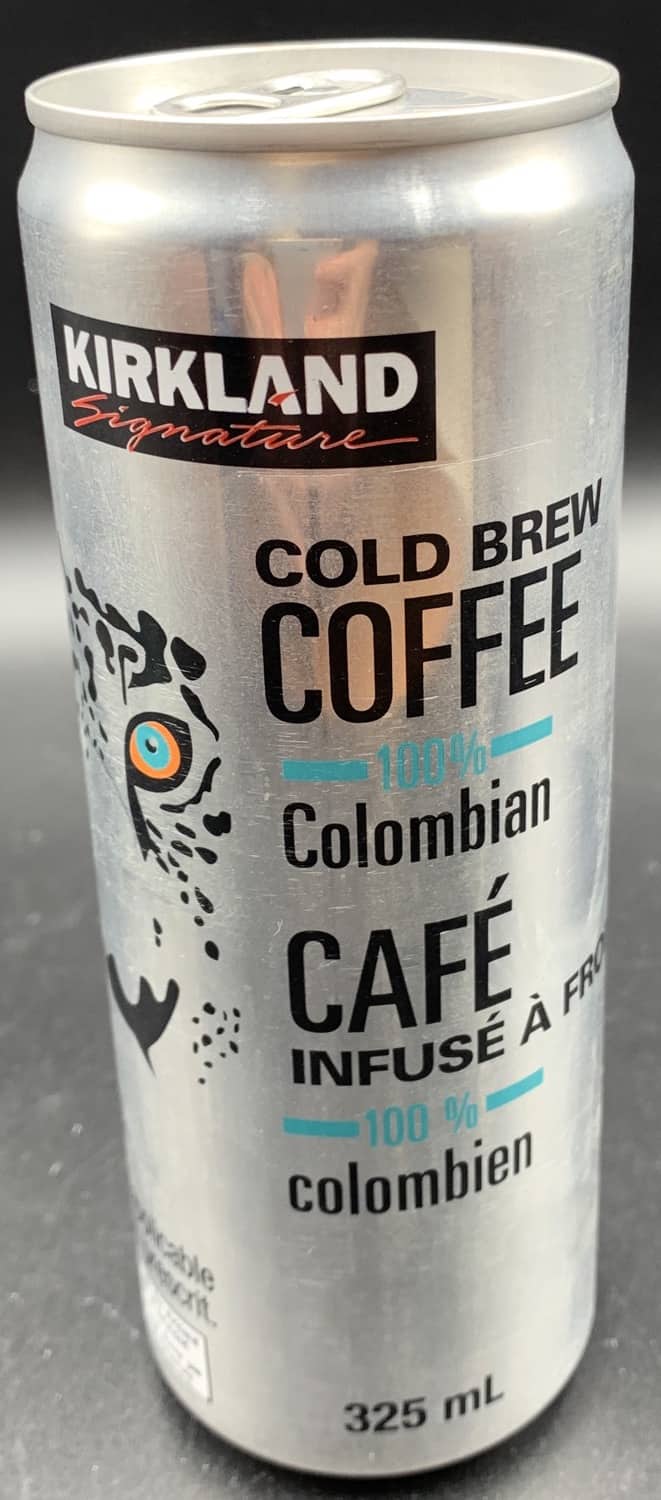 One of my favorite things about summer is cold brew coffee! I was actually told by a friend to pick up the Costco Kirkland Signature Cold Brew Coffee because my friend liked it so much. Here I am reviewing it today!
Taste
After my first sip my initial thought was "ohhh this has a bit of a woody flavor". The more sips I took the less woody it tasted but after my first sip I decided it wasn't the most amazing cold brew I've had. The taste grew on me the more I drank it though. This tastes okay just not amazing! It's not a strong coffee and the taste is quite mild, almost a little watered down tasting. It basically tastes like a pot of average coffee that's been cooled and poured into a can. I know my friend REALLY likes these though so it might just be my personal taste. I'm curious to know what others think! I think a bit of cream and sugar would definitely contribute favorably to the taste.
Cost
You get a pack of 12 cans of Costco Kirkland Signature Cold Brew for $18.99 Canadian and I paid $1.20 deposit. Definitely not the cheapest.
Convenience
These are SUPER convenient! I brought a can to work and enjoyed it all morning. I recommend keeping them in the fridge so they're cold and ready to drink. You can also pour them over ice. Cream and sugar and any other syrups or milks can be added to the cold brew.
Nutrition
One can is 15 calories, five mg of sodium, one gram of protein and two grams of carbohydrates. The ingredients list is short and sweet.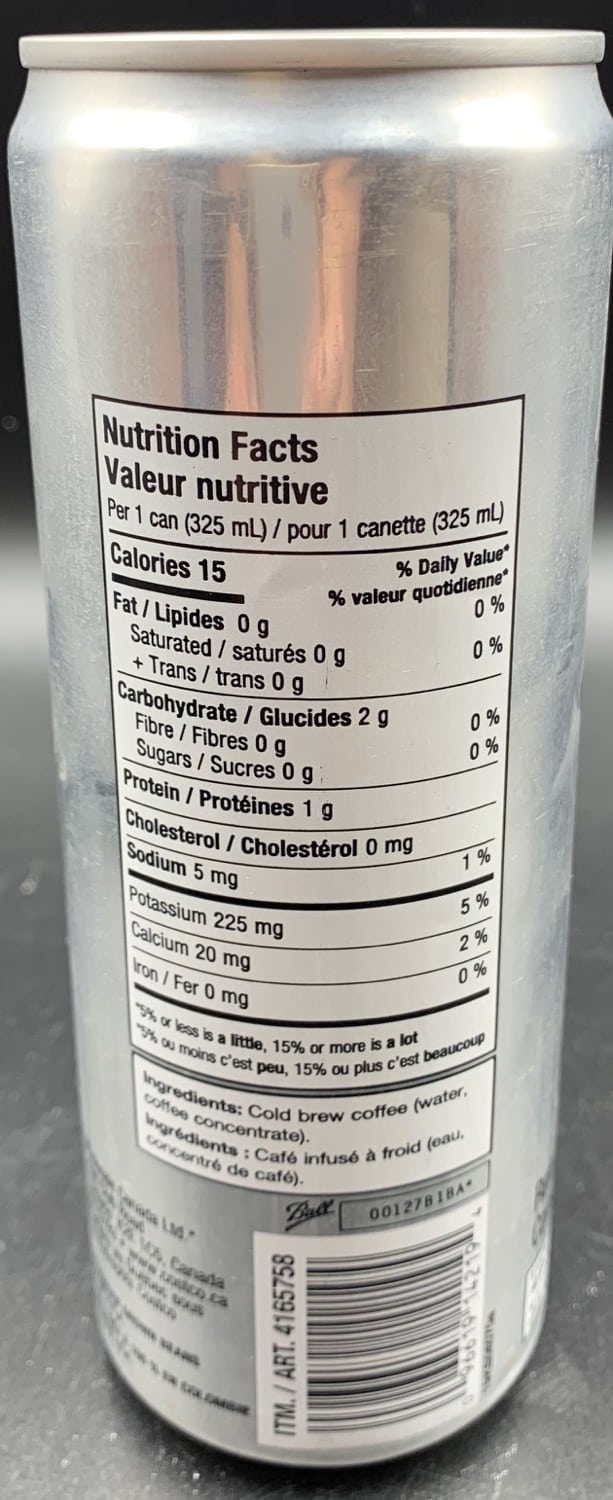 Although this isn't my favorite cold brew, I'll definitely be able to finish my case. They're not bad, just not amazing! They're fun to bring to work and very convenient.
Taste: 7/10
Cost: 6/10
Convenience: 10/10
Nutrition: 10/10
What's your favorite brand of cold brew?