These muffins were a huge treat when I was a kid!
Please note that this review was not paid for or sponsored by any third party. I purchased this product with my own money and the opinions in this review are strictly my own. I am not affiliated with Costco or any of its suppliers. I am just a fan of the company. I write these reviews to help my fellow shoppers.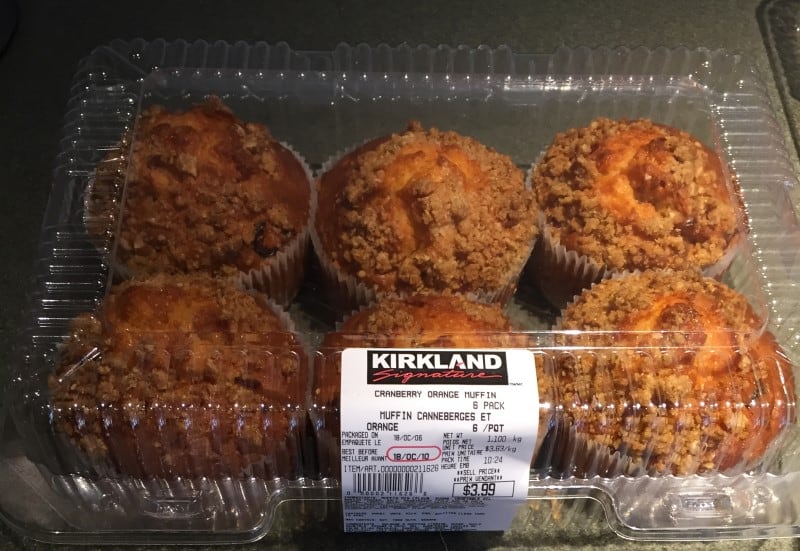 It's time to talk Costco muffins. I remember as a kid, my family would get the assorted pack of the Costco muffins and my brother and I would fight over the different kinds and who was allowed to eat what. Now when I buy them, I just have to worry about my husband taking the good ones! He was the one who suggested we pick these up for me to review. I honestly have not had them in years – maybe because I somehow heard or found out that one muffin was like.. 800 calories (although they don't print the nutritional information on the packaging). I always enjoyed them though, so I was happy to use the fact that I hadn't reviewed them yet as my excuse to pick them up and see if they were as good as I remember.
Taste
These Cranberry Orange Costco Kirkland Signature muffins taste really nice. The muffin part is like a yellow cake with orange flavoring. They have a strong orange-cranberry flavor that's slightly tart. The taste isn't completely artificial – I was surprised that the orange-cranberry flavor actually tasted somewhat natural. On top, there's a sweet crumble that balances out the tartness of the cranberry and orange flavor. These muffins definitely get points for having real cranberries in them and not being overly sweet. We purchased them on the day they were packaged and ate them over the next two days; after two days, I found the cake part to be slightly dry. That dryness resulted in me being tempted to slather my muffin in butter.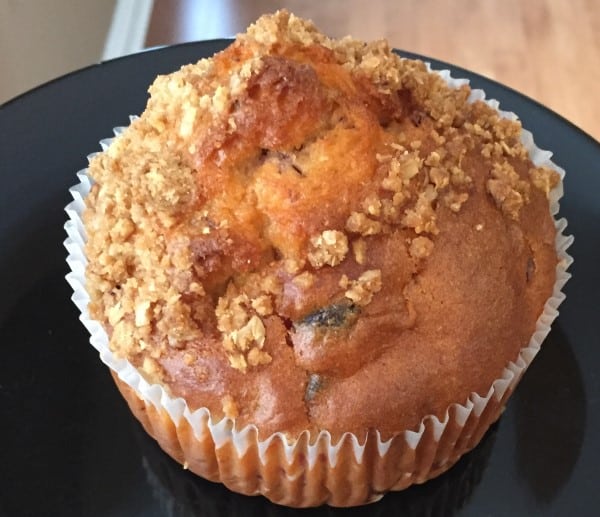 Cost
The muffins are priced reasonably – I think that's one of the reasons why so many people buy them. They're huge and you get six muffins for $3.99 Canadian (or if you buy two packs, you get 12 muffins for $7.50 Canadian). These are certainly cheaper than muffins at your local coffee shop or even your local grocery store.
Convenience
Buying these muffins is obviously more convenient than buying all the ingredients and making your own. This is especially true because you can mix and match different flavors. For those concerned about the large size/amount, the muffins do freeze well. The best before date is five days after they're packaged, so they also last quite a long time. Still, I always recommend freezing as soon as possible to maintain freshness; as I mentioned, they do seem to dry out over a couple of days.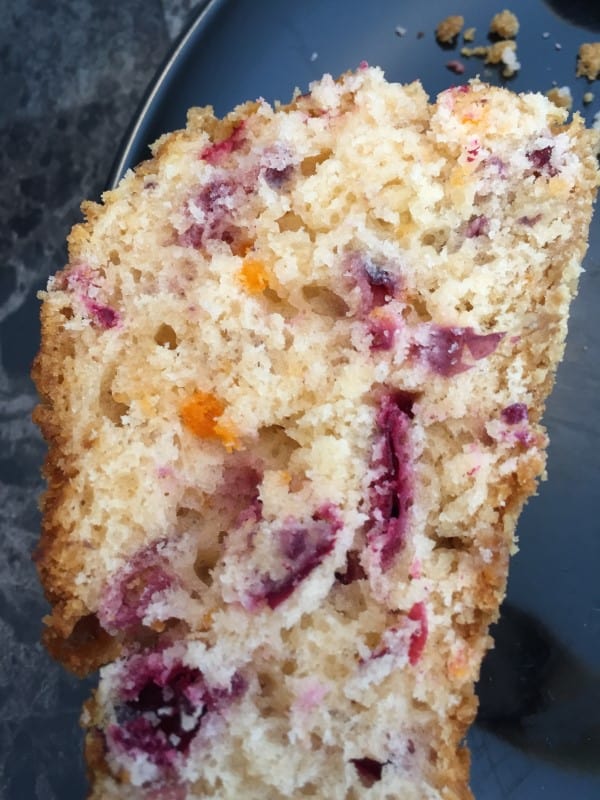 Nutrition
Should we just skip talking about the nutritional information? You can check Google for this data and find a lot of results, but none direct from Costco. At some point when I'm at Costco, I plan to ask for the nutritional information as you can usually get it directly from the store. For now, I'll say two things about the nutritional value of these muffins. One, they are not healthy, low calorie, low fat or low sugar. Two, there are additives/chemicals in them.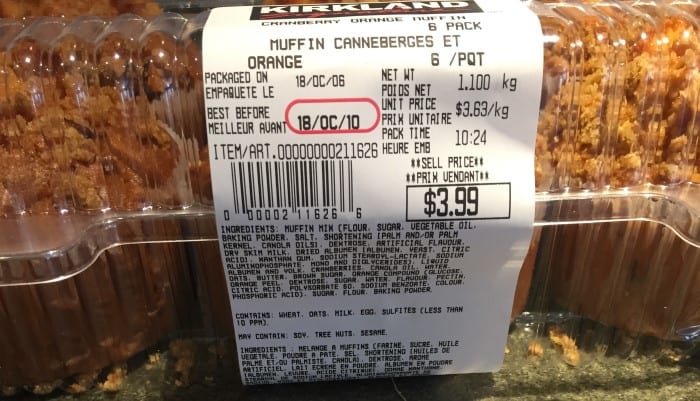 Overall, I can see kids absolutely loving these muffins just like I did when I was young. I probably won't repurchase them just because I like to make my own muffins and also have a million other bakery items to review (bagels, anyone?). They are delicious though. I have no complaints about the taste, and I could probably easily eat these daily (but the calorie/nutritional content still concerns me).
Taste: 8/10
Cost: 9/10
Convenience: 10/10
Nutrition: 1/10
What's your favorite kind of muffin? Do you put butter on your muffins?