Not bad at all for a veggie burger!
Please note that this review was not paid for or sponsored by any third party. I purchased this product with my own money and the opinions in this review are strictly my own. I am not affiliated with Costco or any of its suppliers. I am just a fan of the company. I write these reviews to help my fellow shoppers.

Today I'm reviewing the box of the Kirkland Signature Harvest Burgers.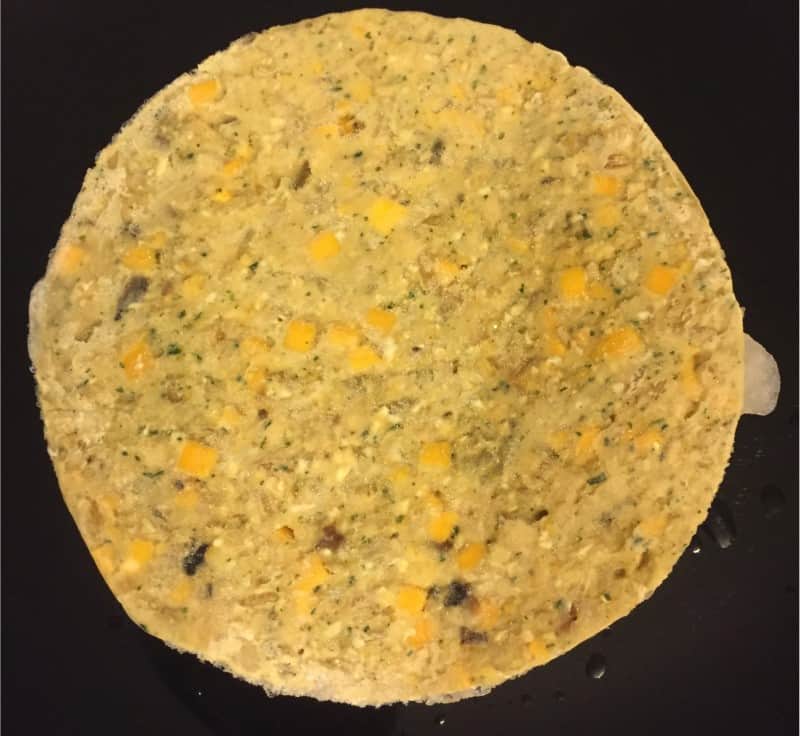 15 burgers cost $12.99. They would be great to have on hand if you're hosting a big barbecue or party since I've noticed a lot of people are starting to prefer vegetarian options.
These tasted way better than I expected. I tried them alone and also in a bun with mustard, ketchup, lettuce and tomato. They tasted way better in a bun with toppings; alone they were a bit on the dry side. The harvest burger does have a similar taste to a meat patty. I would say it tastes more like a breakfast sausage patty than a burger, so if you're looking for a beef burger this may not be for you. The Harvest Burgers contain brown rice and rolled oats and you can definitely taste them! These are seasoned well but I didn't particularly love the seasonings they used.
The burgers come frozen in a bag in the box, each one is individually separated by a piece of parchment paper. The box shows three different options for cooking: stove, grill or oven. We decided to grill them and my husband cooked it to the box instructions; next time he would probably cook it a little less than the box said as it seemed to come off slightly overdone. He also mentioned that something (the cheese?) seemed to be oozing out onto the barbecue.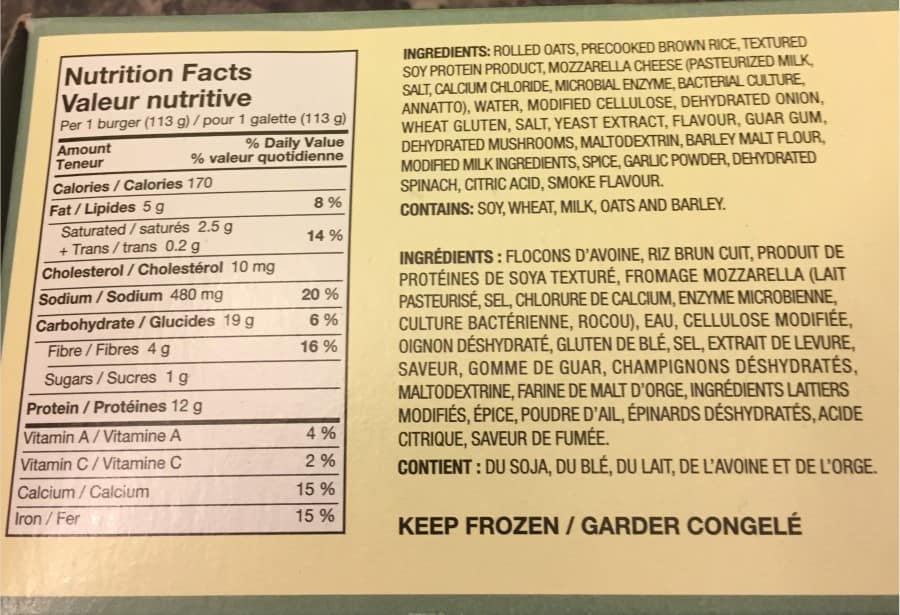 One burger contains 170 calories, 5 grams of fat, 12 grams of protein, 4 grams of fiber and 1 gram of sugar. The Harvest Burger is pretty nutritious in my opinion; a moderate amount of of protein, not high in fat, low in sugar and high in fiber. The one thing that makes these less nutritious is the sodium, 480 mg per burger. I will also mention that these are obviously not vegan, as they contain cheese. Also, they contain soy. I know some people are allergic to soy or don't like to eat large amounts of soy.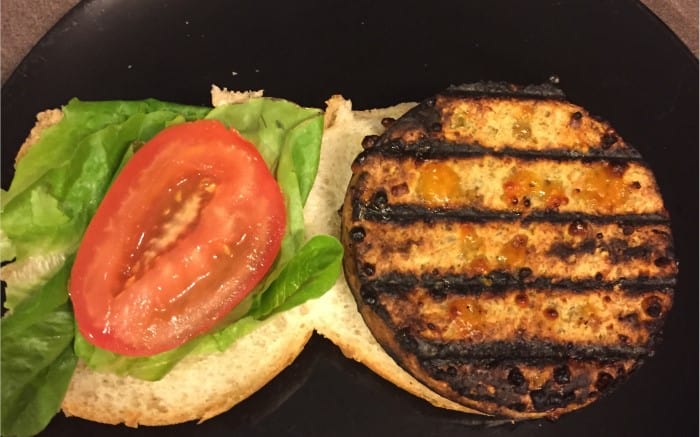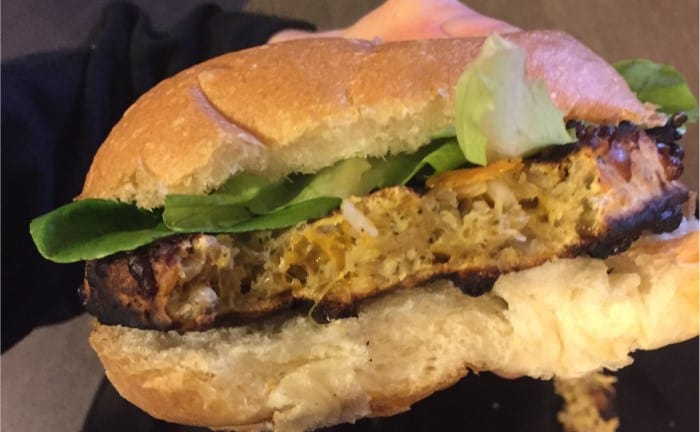 I've tried numerous veggie burgers and I would probably put these in the mediocre category. Overall, I found these a little dry and didn't love the seasonings they used.
Nutrition: 9.5/10
Taste: 5/10
Cost: 8/10
Convenience: 9/10
Do you have a favorite vegetarian option for Costco? What is your favorite toppings for burgers?