These are DELICIOUS!
Please note that this review was not paid for or sponsored by any third party. The opinions in this review are strictly my own. I am not affiliated with Costco or any of its suppliers. I am just a fan of the company. I write these reviews to help my fellow shoppers.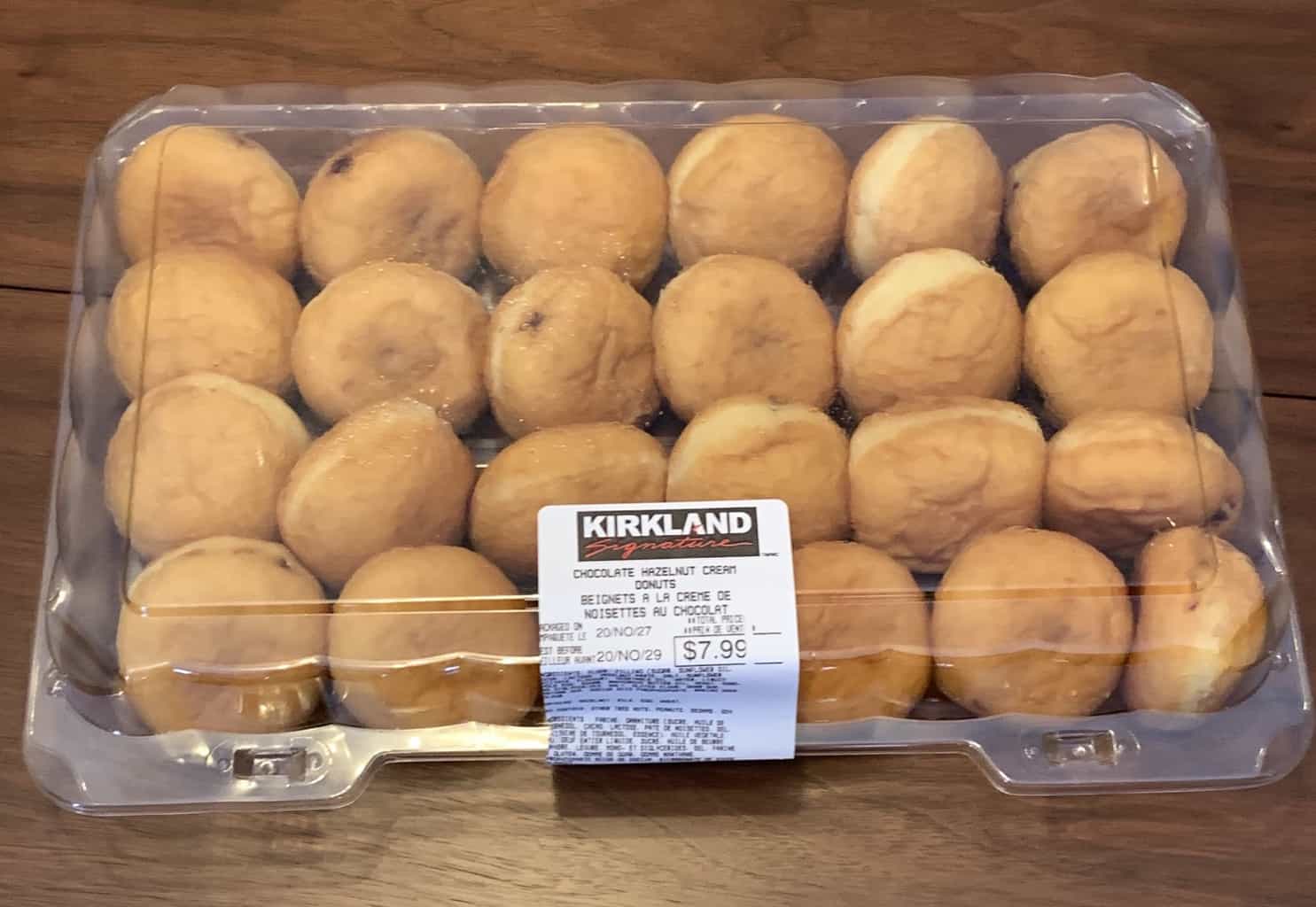 I am so excited to be reviewing this product from the Costco bakery today! The Costco Kirkland Signature Hazelnut Cream Donuts! As soon as I saw these in the bakery I knew I had to try and review them. These can be found in the bakery section at Costco *not refrigerated* and the item number is 1417476.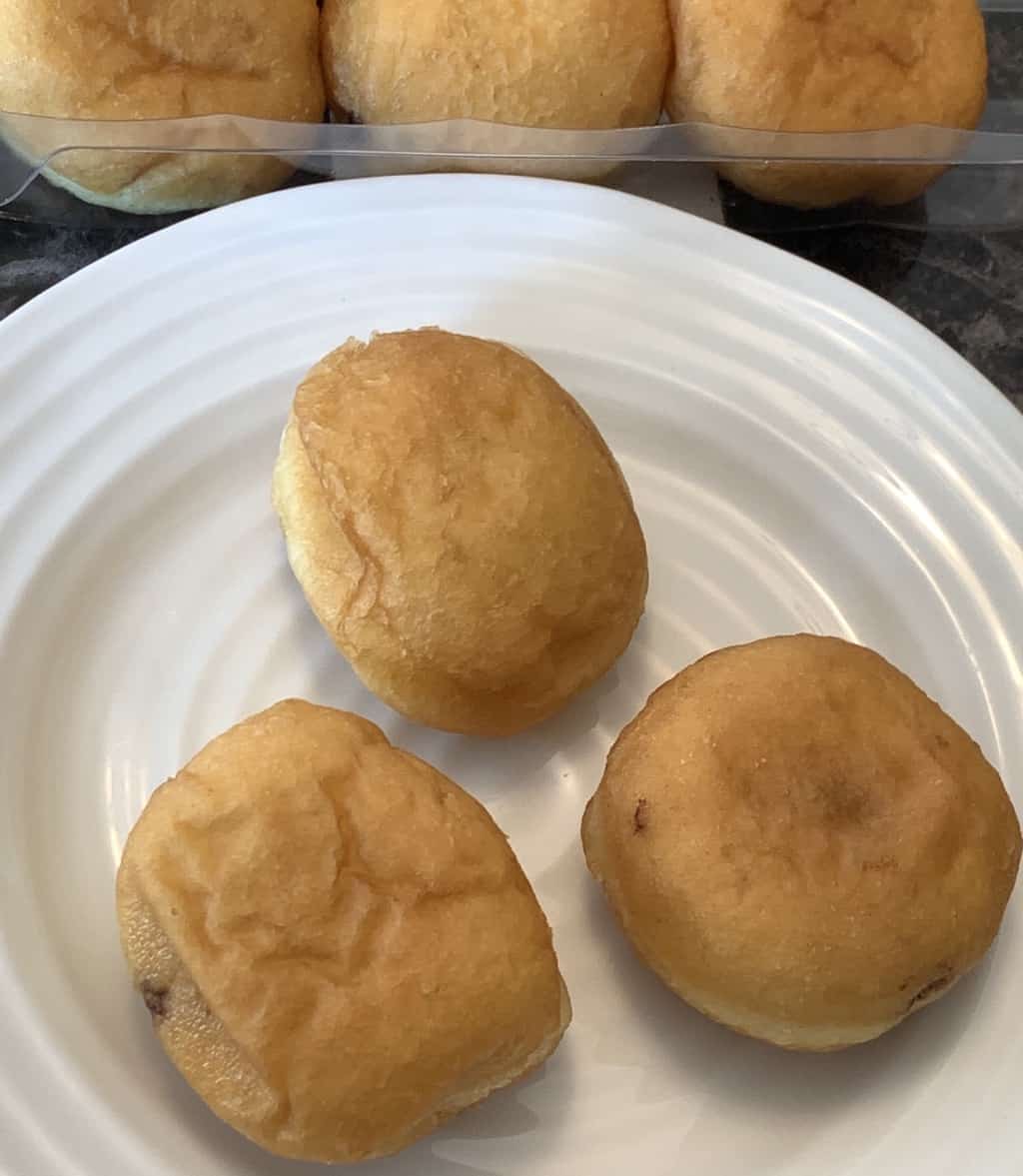 Taste
I wasn't sure about how these would taste because they looked kind of plain to me. I usually like glazed donuts or sugar powdered donuts and I'm not biggest fan of hazelnut spread/Nutella. These are simple but so delicious. The dough is so light and fluffy, super fresh tasting and each donut has a generous amount of sweet, smooth, not too thick hazelnut cream. You get a little bit of hazelnut in each bite. Even if you don't love Nutella you might find these tasty. Although the donut is plain I actually really enjoyed it and felt that it didn't need any glaze, dip or extra sugar.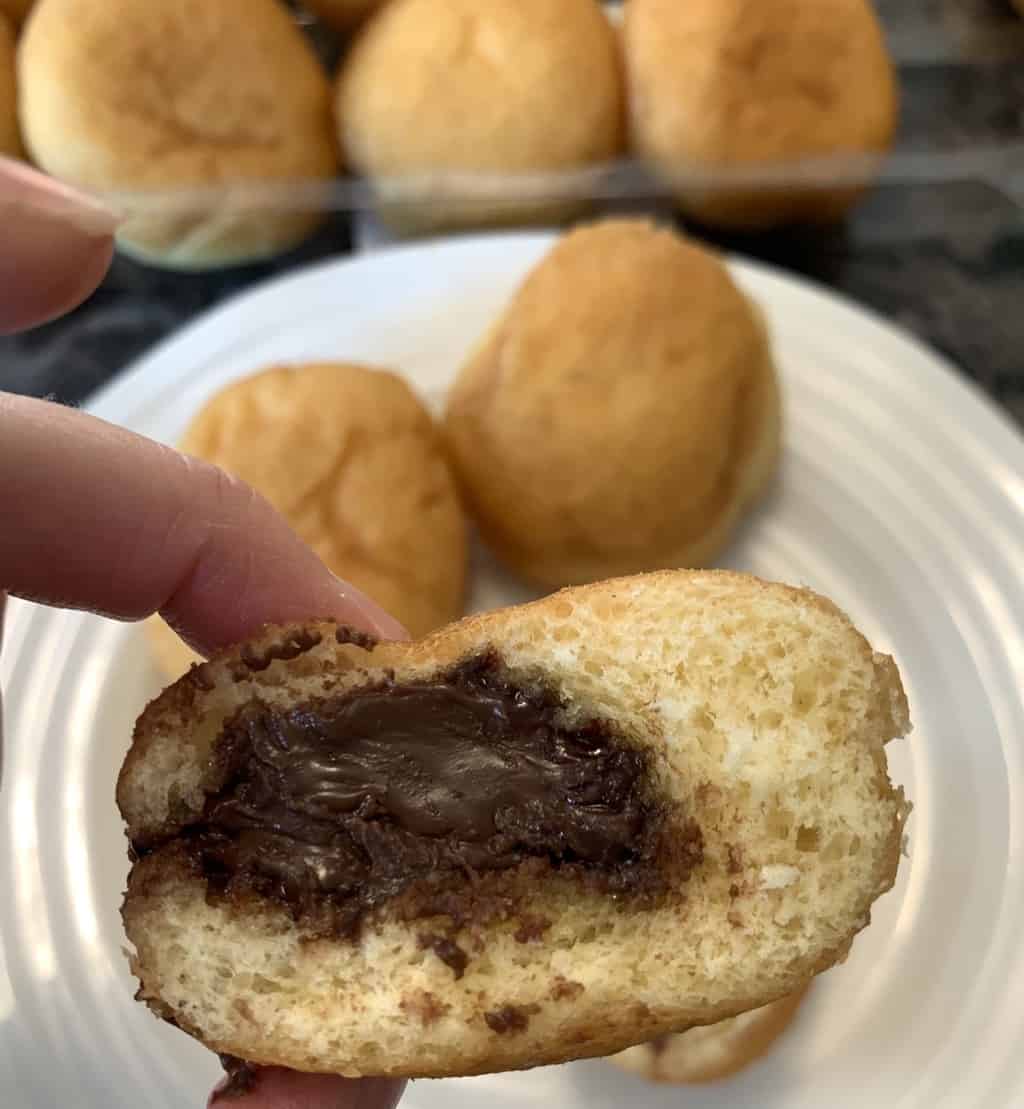 Cost
I paid $7.99 Canadian for the box of 24 Kirkland Signature Hazelnut Cream Donuts.
Convenience
The best before date is two days from the date these are packaged on. They still tasted great two days after the package date. These are great for breakfast, dessert or for a snack.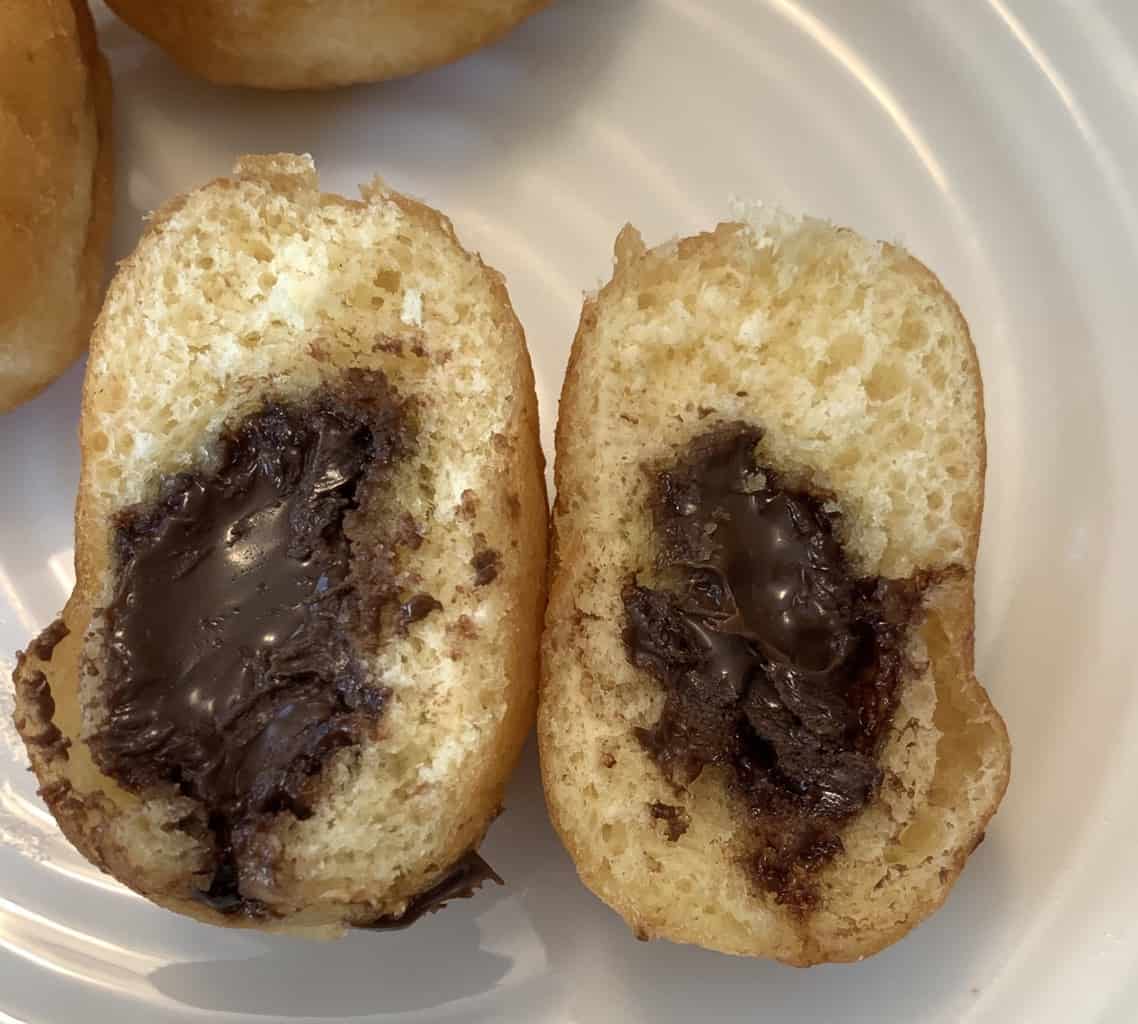 Nutrition
Two donuts is 230 calories, fourteen grams of fat, 23 grams of carbohydrates, 170 mg of sodium, 10 grams of sugar, one gram of fibre and three grams of protein. That's actually not THAT bad! Two is completely satisfying and that's not as much sugar as I was expecting. Obviously these aren't healthy for you but they're not crazy high in calories or sugar.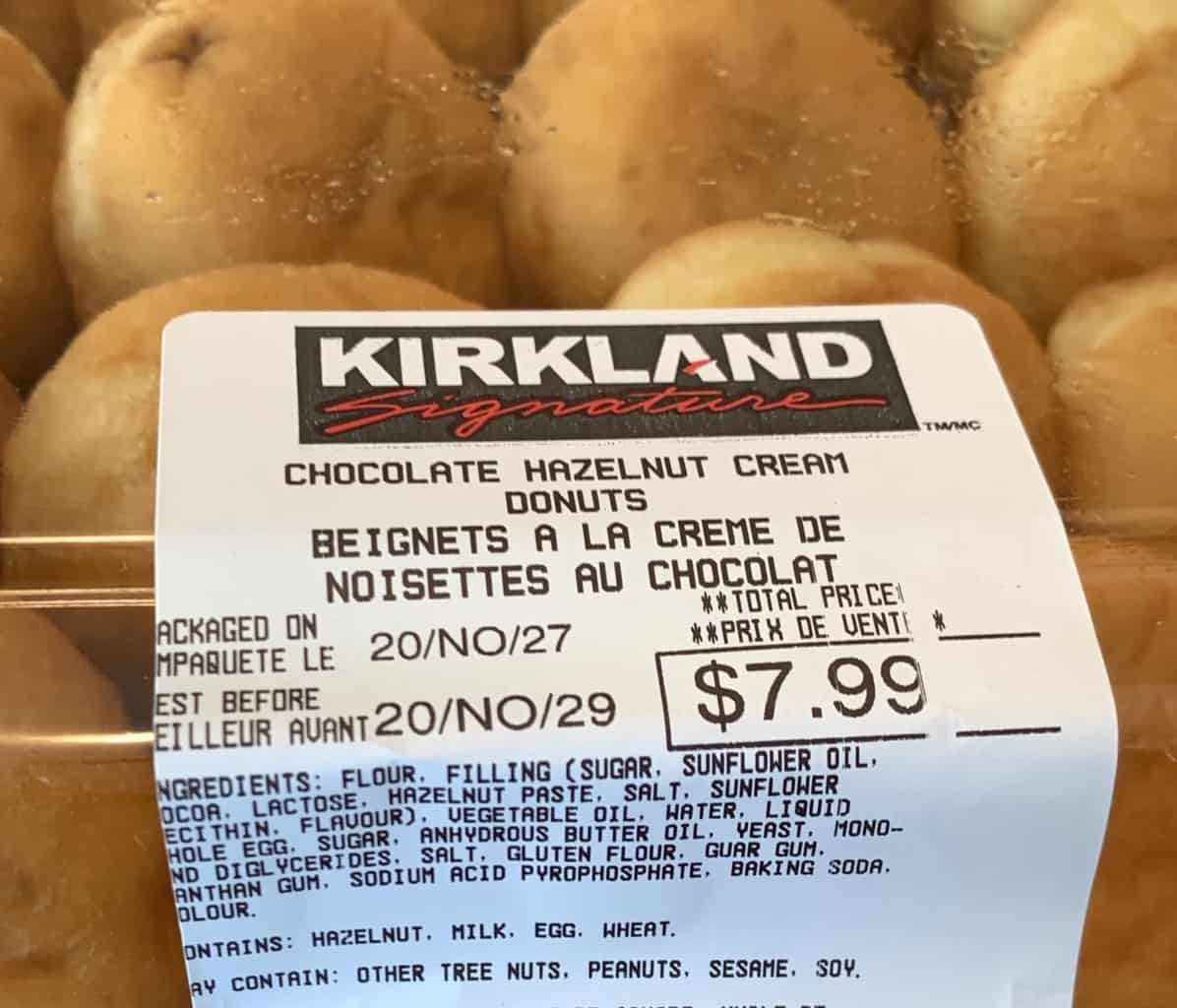 I would for sure buy these again. They were delicious and would go well with a bowl of ice cream or dipped in whipped cream!
Taste: 8.5/10
Cost: 8/10
Convenience: 10/10
Nutrition: 0/10
Would you rather these be jam filled or stick with the hazelnut?