Watch out Nutella, you have some competition!
Please note that this review was not paid for or sponsored by any third party. I purchased this product with my own money and the opinions in this review are strictly my own. I am not affiliated with Costco or any of its suppliers. I am just a fan of the company. I write these reviews to help my fellow shoppers.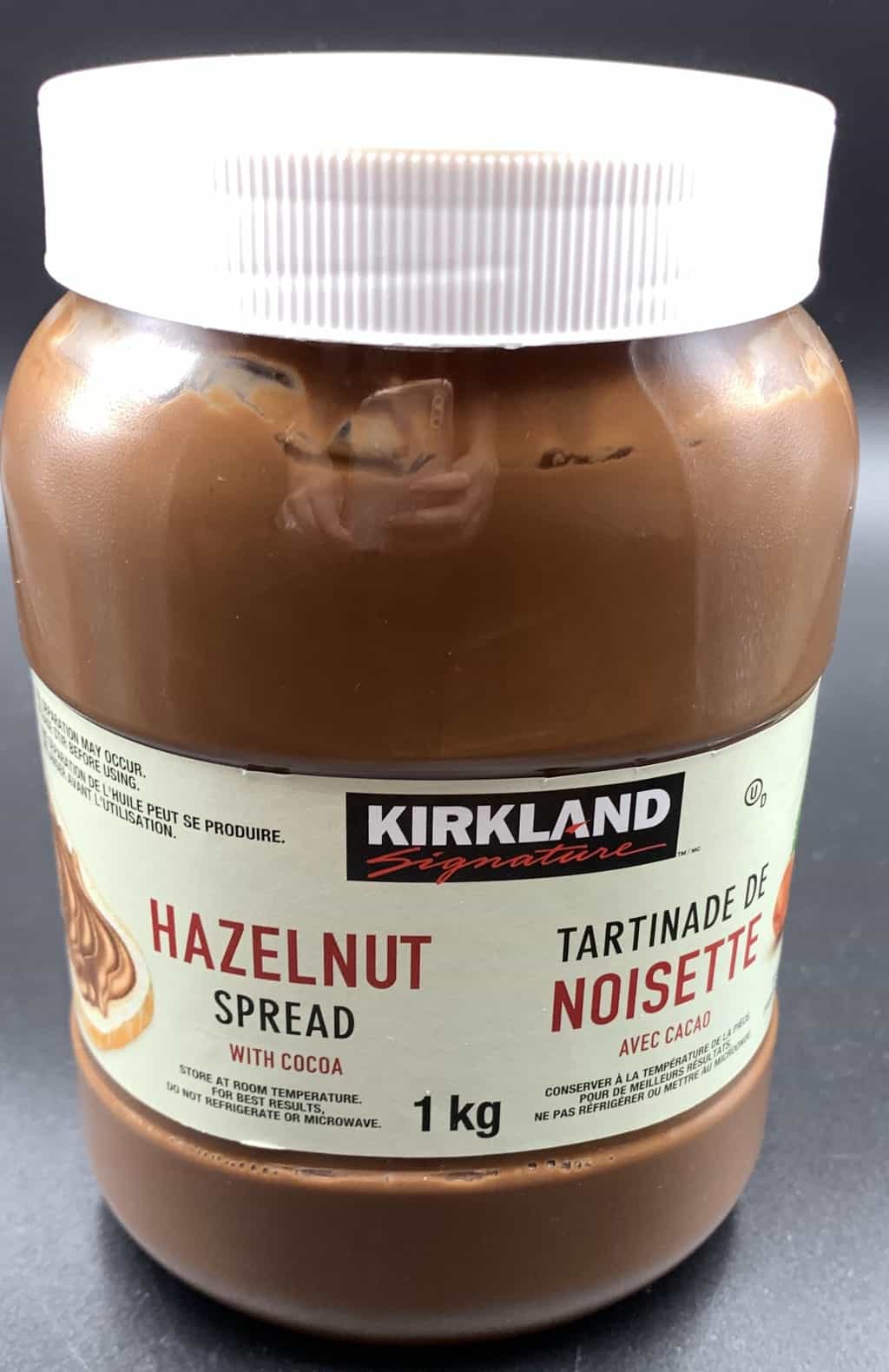 So the Costco Kirkland Signature Hazelnut Spread has been something Sean has been eyeing for months and he suggested we buy it last week. The thing is… I HATE waste so when I buy things like this I know I'm going to have to come up with a creative way to use it up and that usually involves me baking. Thanks Costco now I'll be baking hazelnut spread flavored everything for the next two months.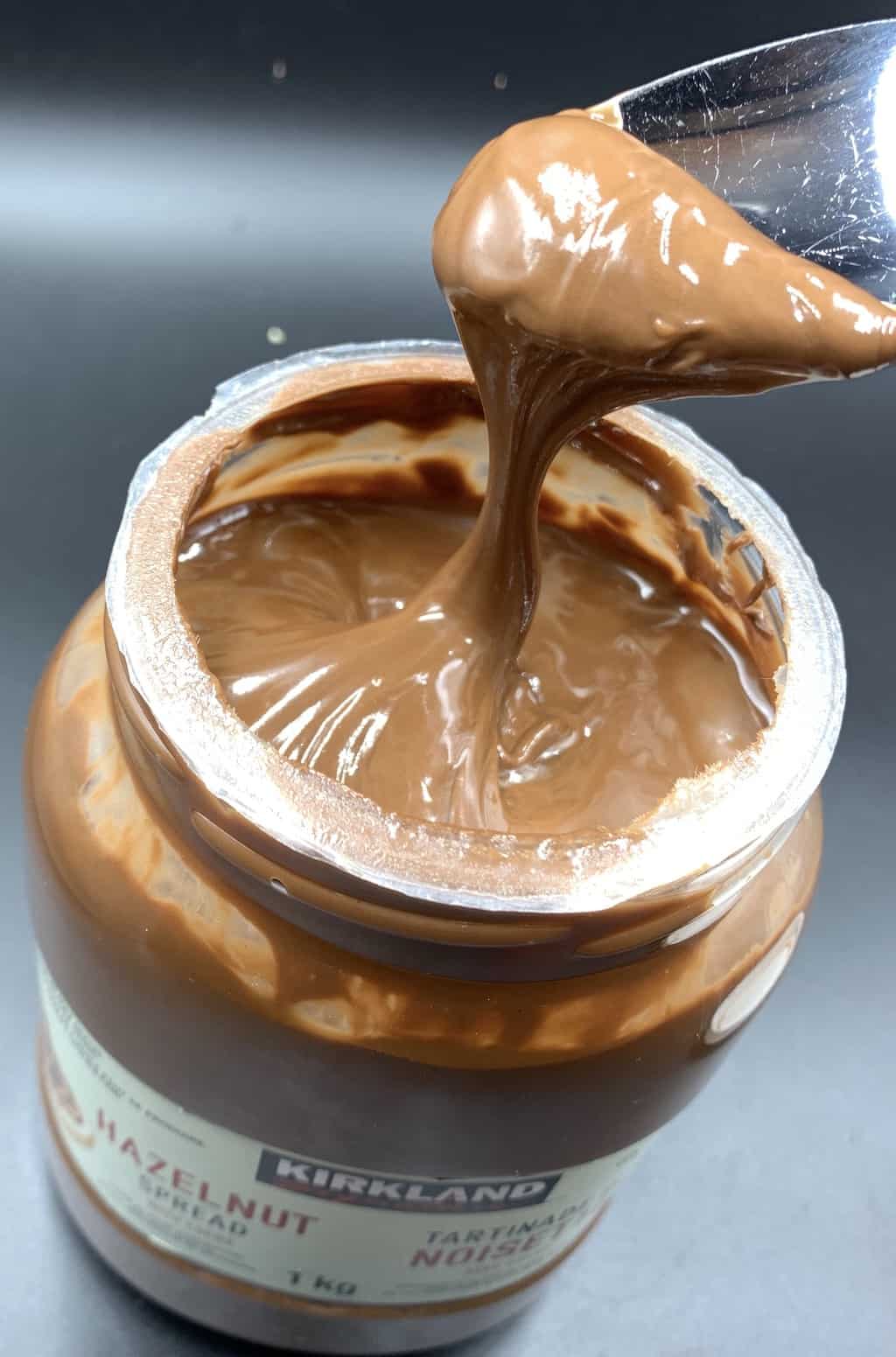 Taste
The hazelnut spread definitely tastes like hazelnuts, coco and a TON of sugar, it's rich, creamy, smooth, modestly thick and VERY sweet! So sweet it actually made my teeth hurt when Sean shoved a piece of hazelnut lathered pancake in my mouth this past weekend. I did a blind taste test where I gave Sean a sample of the leading hazelnut spread and a sample of the Costco Kirkland Signature Hazelnut Spread. I'll be honest, he preferred the leading brand more, finding it more chocolaty and slightly less sweet tasting than the Costco Kirkland Signature Hazelnut Spread.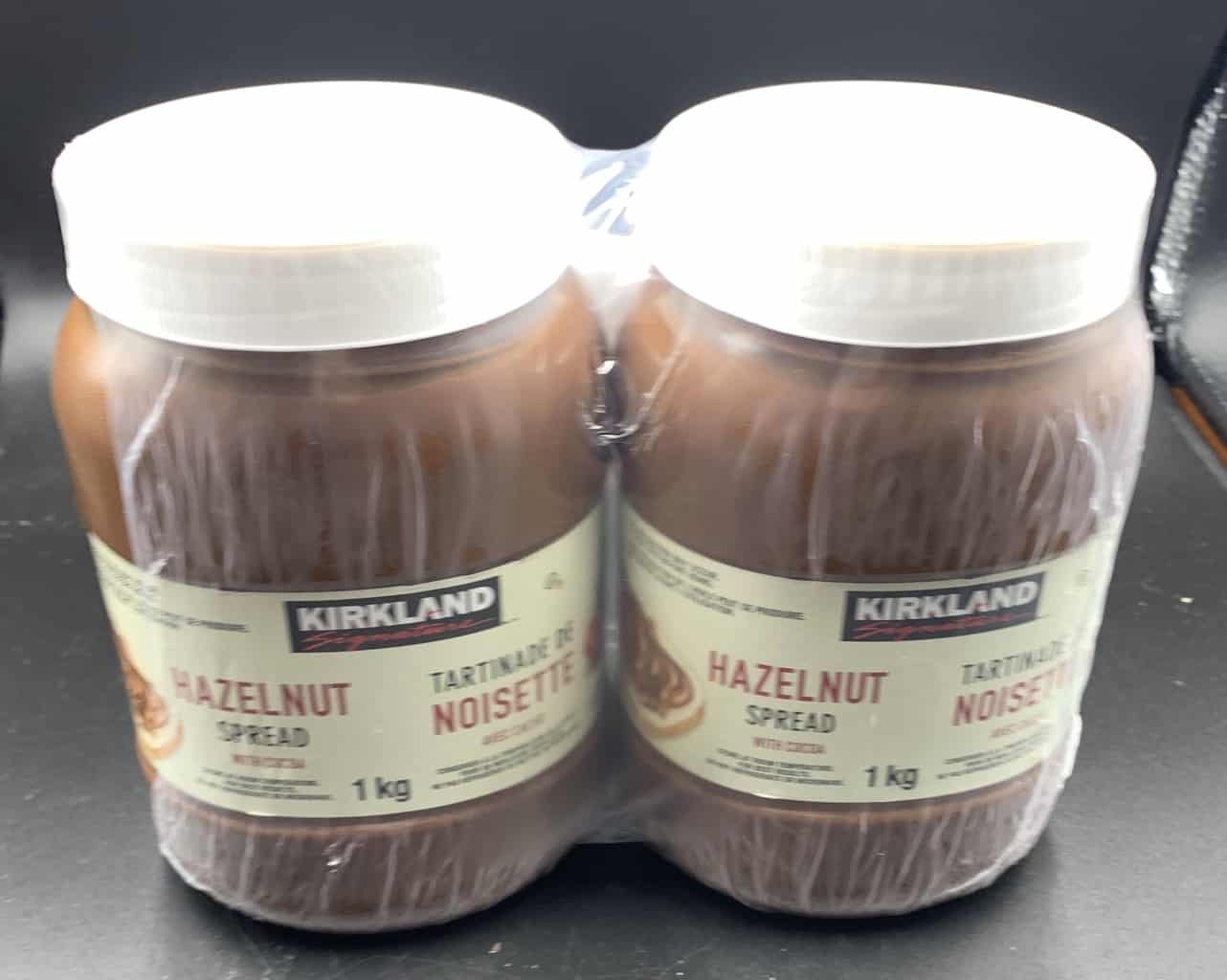 Cost
Each jar is 1 kilogram and a two pack of Costco Kirkland Signature Hazelnut Spread is $9.99 Canadian regular price. That's a ton of hazelnut spread for a reasonable cost. Almost too much hazelnut spread though, I feel like a lot of people probably can't imagine using this much hazelnut spread so they maybe think twice about purchasing it.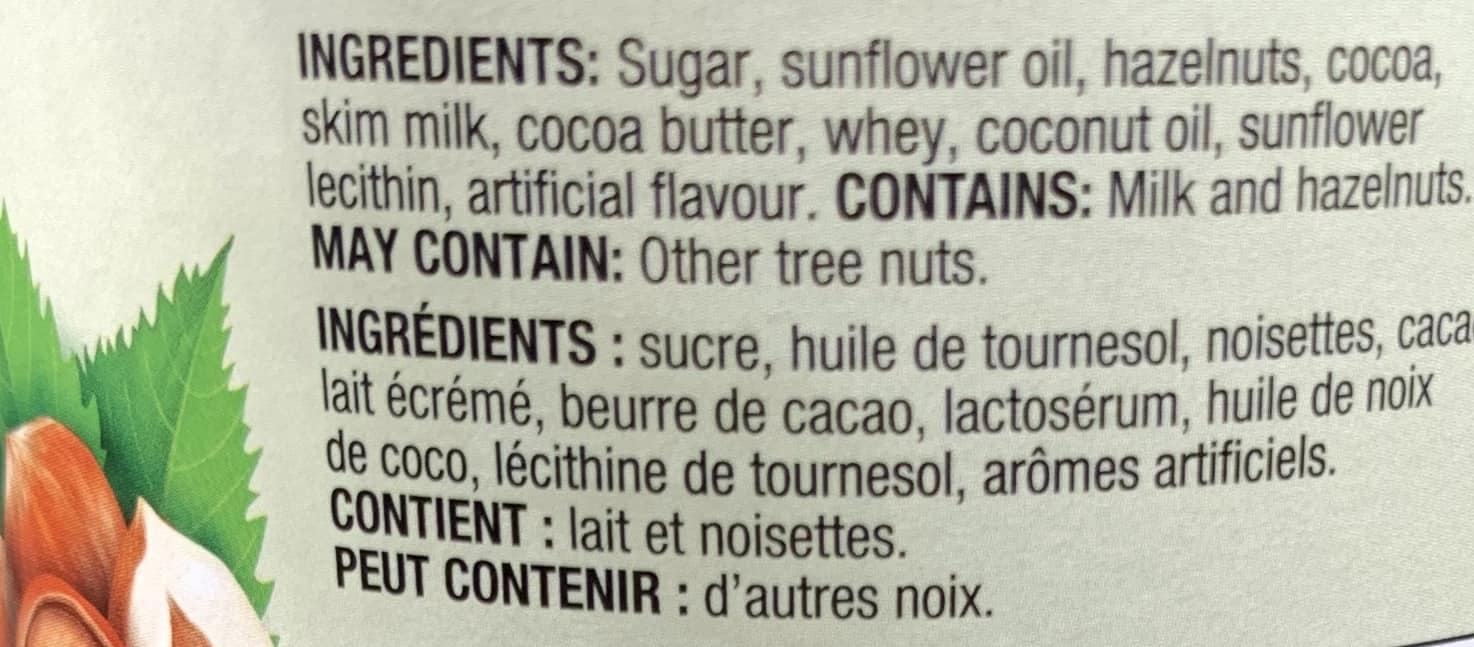 Convenience
The Costco Kirkland Signature Hazelnut Spread can be kept at room temperature and the best before date is about six months from the date I purchased it. There's so many ways you can use hazelnut spread! In baking, as a spread on toast, pancakes or waffles, melted on top of ice cream, to dip fruit in and so many other ways!

Nutrition
Ugh should we even talk about this? Alright, if you must know… two tablespoons is 200 calories, 11 grams of fat, 15 mg of sodium, 23 grams of carbohydrates, two grams of protein and 20 grams of sugar. The ingredients list has sugar and sunflower oil as the first two ingredients. The leading brand of hazelnut spread has pretty much the same amount of calories, a tiny bit more sugar and fat and the first two ingredients listed are sugar and palm oil on it.
If you're a hazelnut fan you might want to consider buying the Costco Kirkland Signature Hazelnut Spread for a mass amount of spread to curb your hazelnut cocoa craving.
Taste: 8/10
Cost: 9/10
Convenience: 10/10
Nutrition: 1/10 (one point for hazelnuts)
Are you a hazelnut spread lover?! Do you have any good ideas on how to use this?!