Warning! Dangerously delicious!
Please note that this review was not paid for or sponsored by any third party. I purchased this product with my own money and the opinions in this review are strictly my own. I am not affiliated with Costco or any of its suppliers. I am just a fan of the company. I write these reviews to help my fellow shoppers.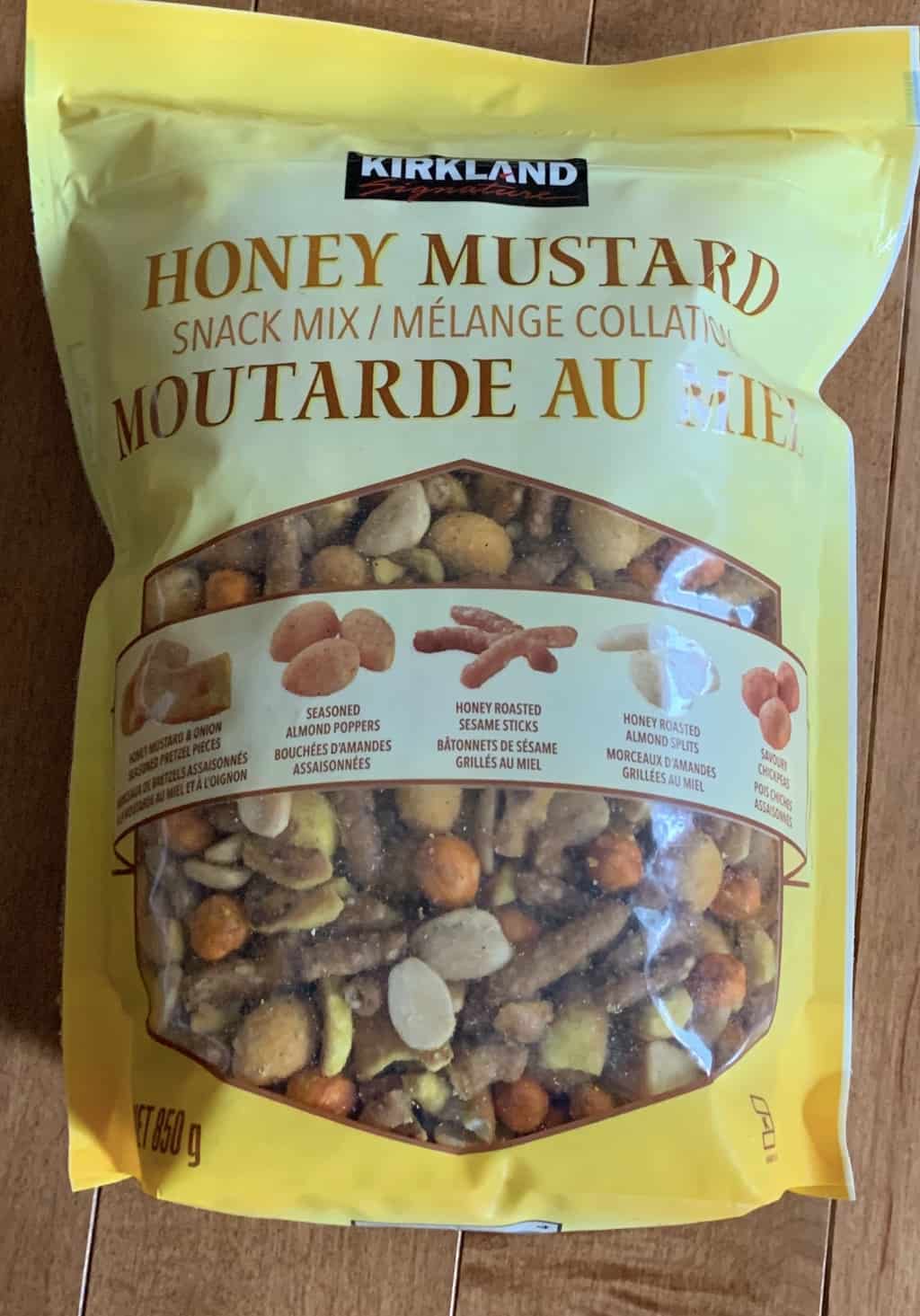 When I saw the Costco Kirkland Signature Honey Mustard Snack Mix at Costco last time I really wanted to try it to review. Sean and I sometimes go to a hotel for drinks and they used to serve a snack mix that was similar to this. When they stopped serving it I was so disappointed!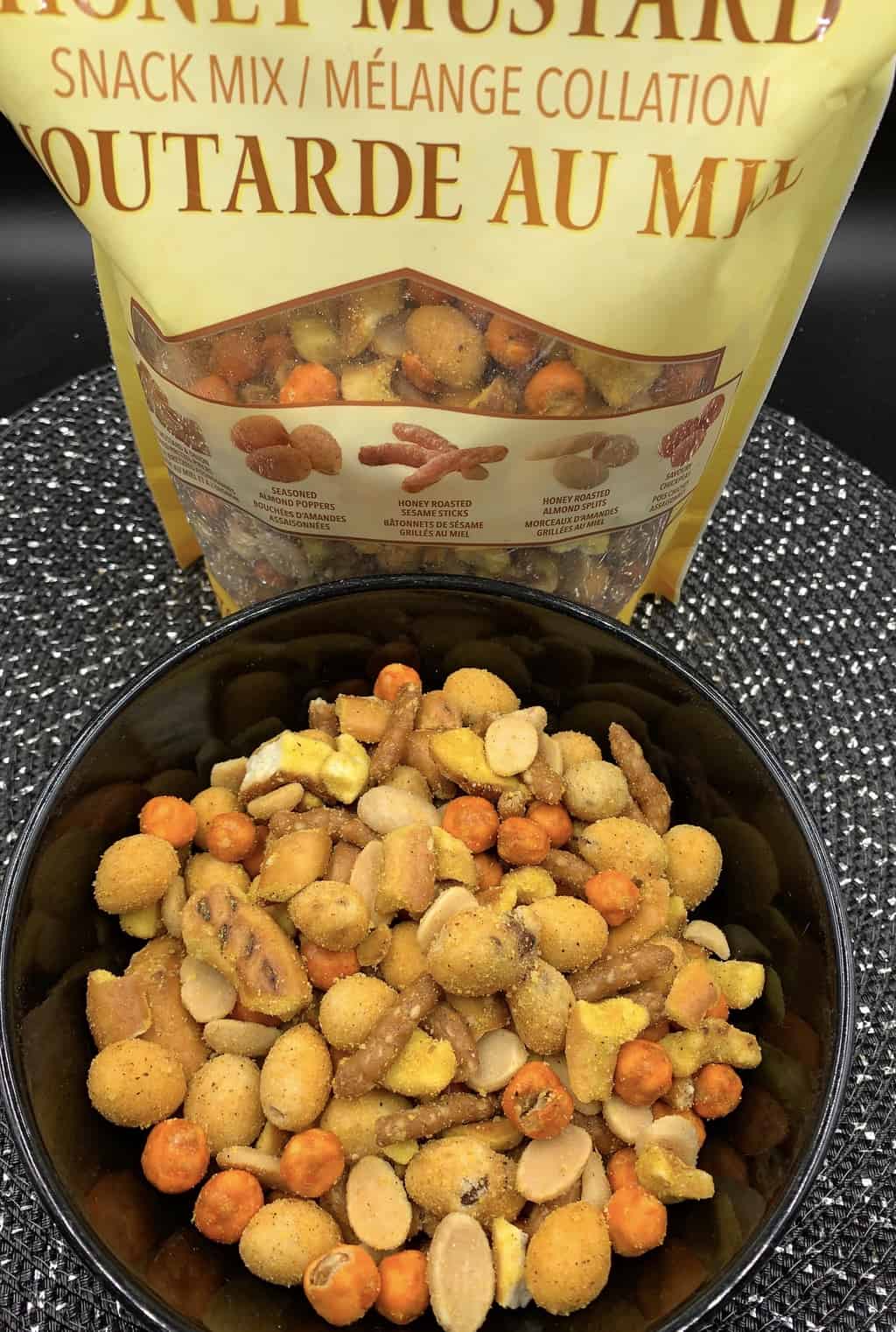 Taste
The first bite of this mix was like one of those bites where I wasn't t really sure what to think, I was trying to figure out if I liked the honey mustard flavor. The next bite I decided I really liked it. The third bite I decided this was dangerously delicious and addictive and I was going to have a hard time stopping eating the mix. I love how this bag has different snacks all combined together! It's so exciting trying all the different kinds of snacks. There's honey mustard & onion seasoned pretzel pieces, almond poppers, honey roasted sesame sticks, honey roasted almond splits and savory chickpeas. My favorites are the chickpeas and almond poppers but the whole entire bag is crunchy, goes well together and is tasty. This mix also has a quite a bit of heat and spice so it's more than just honey and mustard flavors! I'm not the biggest honey mustard fan and though this mix has a very strong honey mustard flavor to it I still found it scrumptious! If you really hate honey mustard anything or you're super sensitive to spice you might not be as crazy for this as I was but I'd still tell you to give it a shot.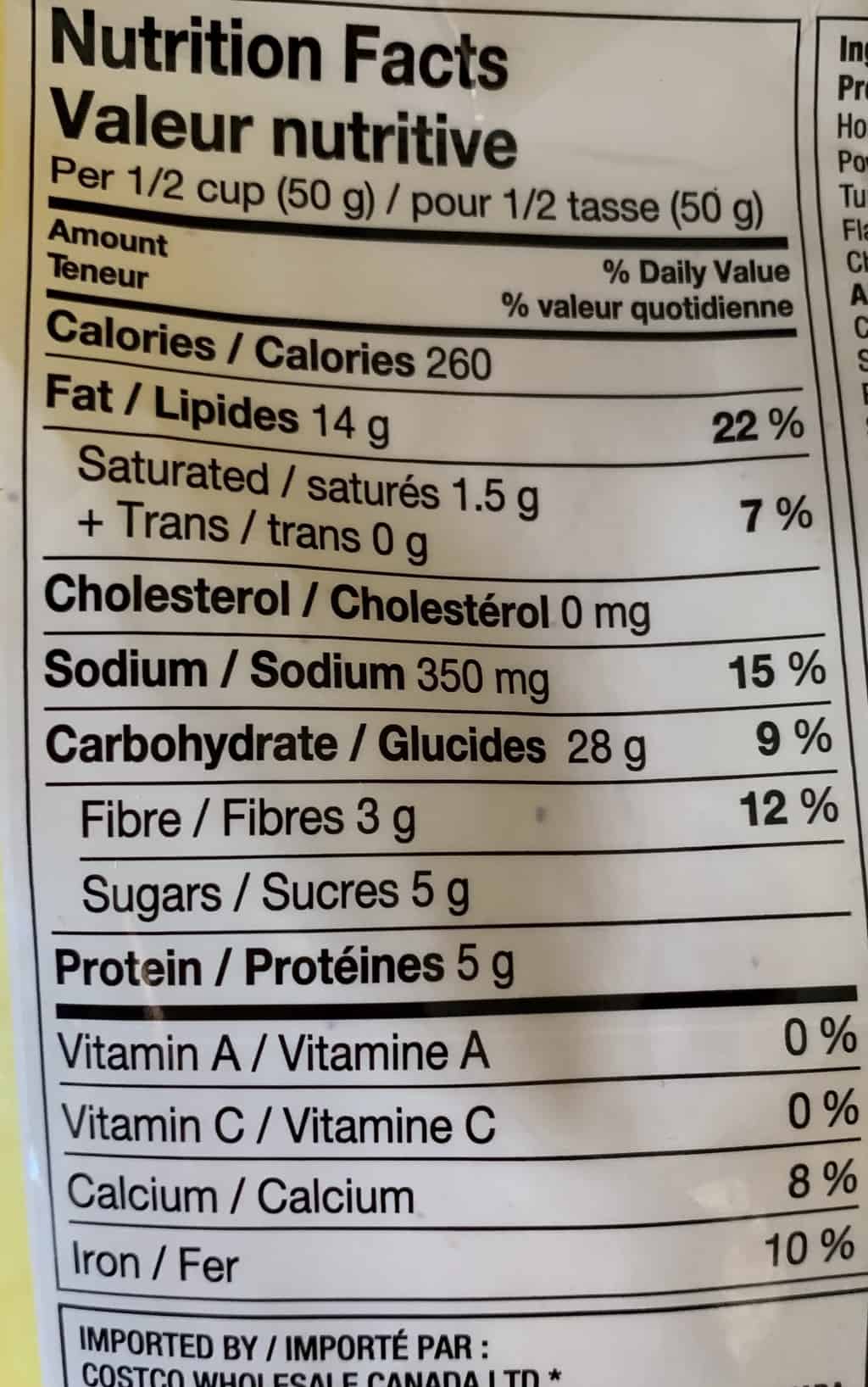 Cost
The bag of Costco Kirkland Signature Honey Mustard Snack Mix cost $12.99 Canadian not on sale. It's an 850 gram bag. Not the cheapest snack mix but I don't regret my purchase.
Convenience
So glad this is in a resealable bag! The expiry date on my bag is about 8 months from when I purchased it. This an awesome snack mix to serve at a BBQ, to have while playing board games or having drinks on the patio in the summer or even watching a movie at home.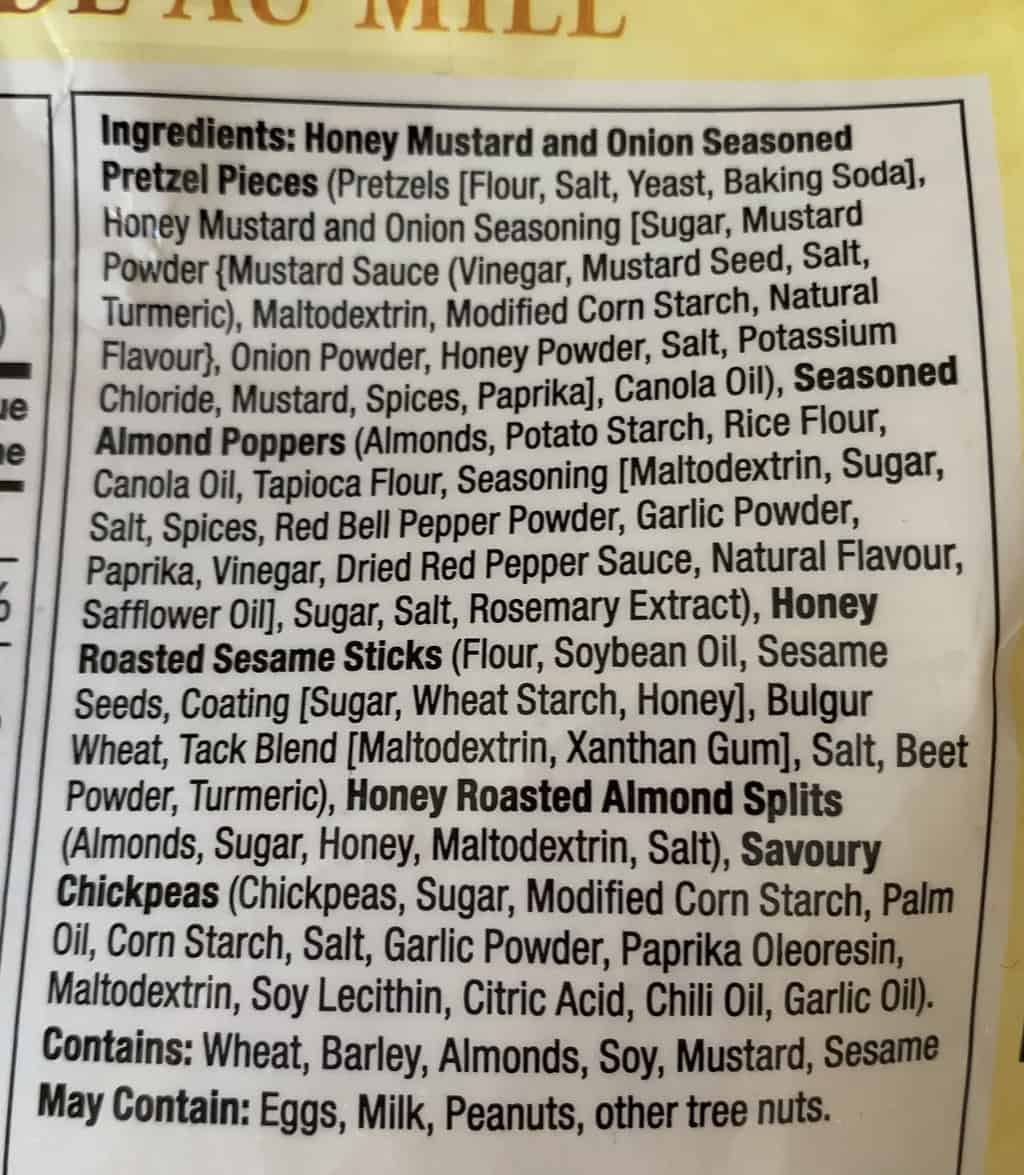 Nutrition
Why can't this be super healthy? 1/2 a cup of mix is 260 calories, 14 grams of fat, five grams of sugar, five grams of protein, three grams of fibre and 350mg of sodium. I could easily eat a cup or two of this mix! This is why I said the Costco Kirkland Signature Honey Mustard Snack Mix is dangerous! At least it has a little bit of protein!
I'm actually looking forward to eating this with one of my delicious margaritas tonight as I write this review! I highly recommend you try this mix even if you're not the biggest honey mustard fan.
Taste: 9.5/10
Cost: 7/10
Convenience: 10/10
Nutrition: 2/10
What's your favorite summer snack to have on a patio?