Convenient comfort food spicy sausage and pasta!
Please note that this review was not paid for or sponsored by any third party. I purchased this product with my own money and the opinions in this review are strictly my own. I am not affiliated with Costco or any of its suppliers. I am just a fan of the company. I write these reviews to help my fellow shoppers.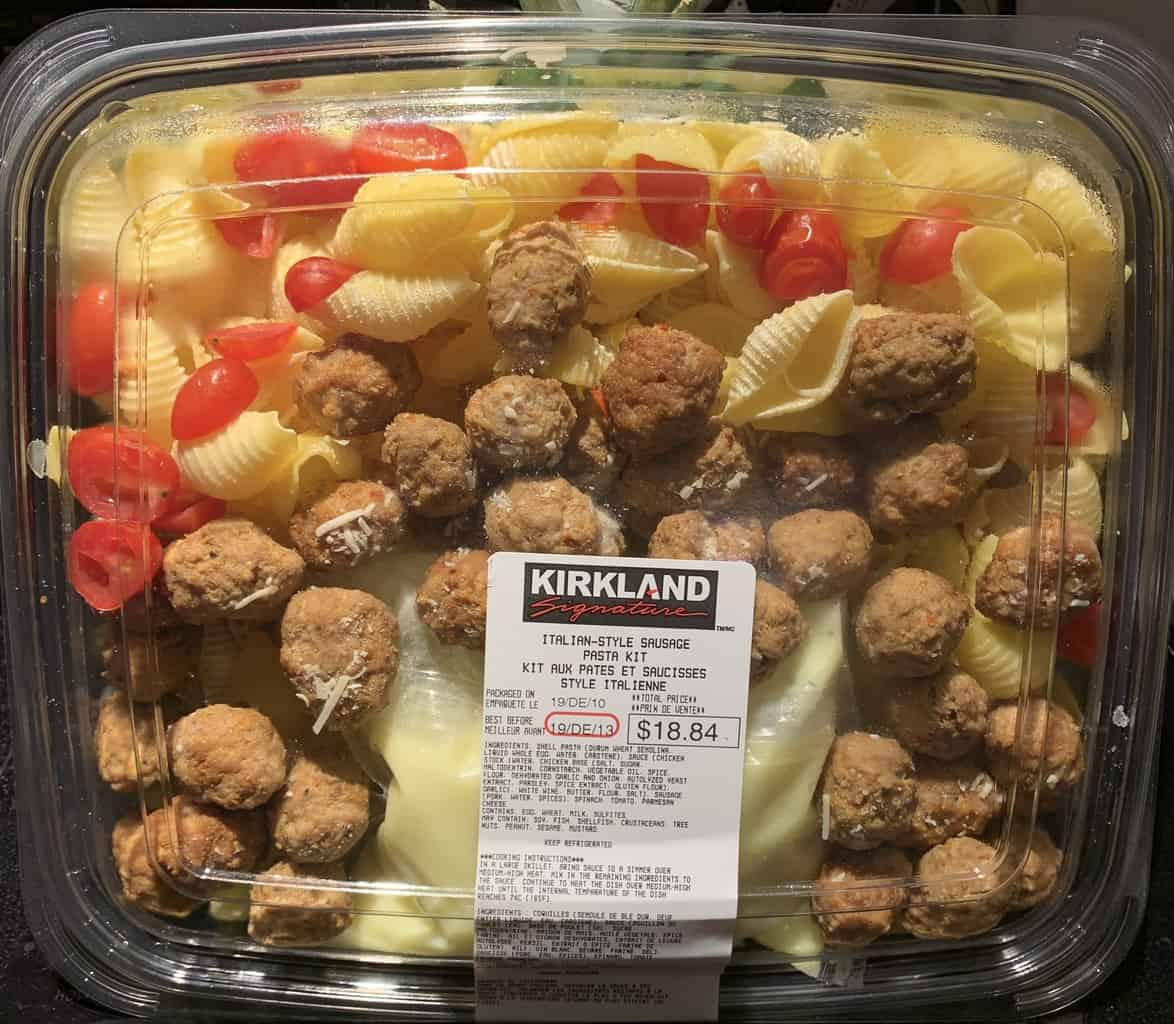 We're in the dead of winter my friends. In my opinion January and February are the worst months of the year. It's like your stuck in a polar vortex, you know you over indulged during the holiday season but all you want to eat is more comfort food. Well I was craving comfort food recently and picked up the Costco Kirkland Signature Italian Style Sausage Pasta Kit.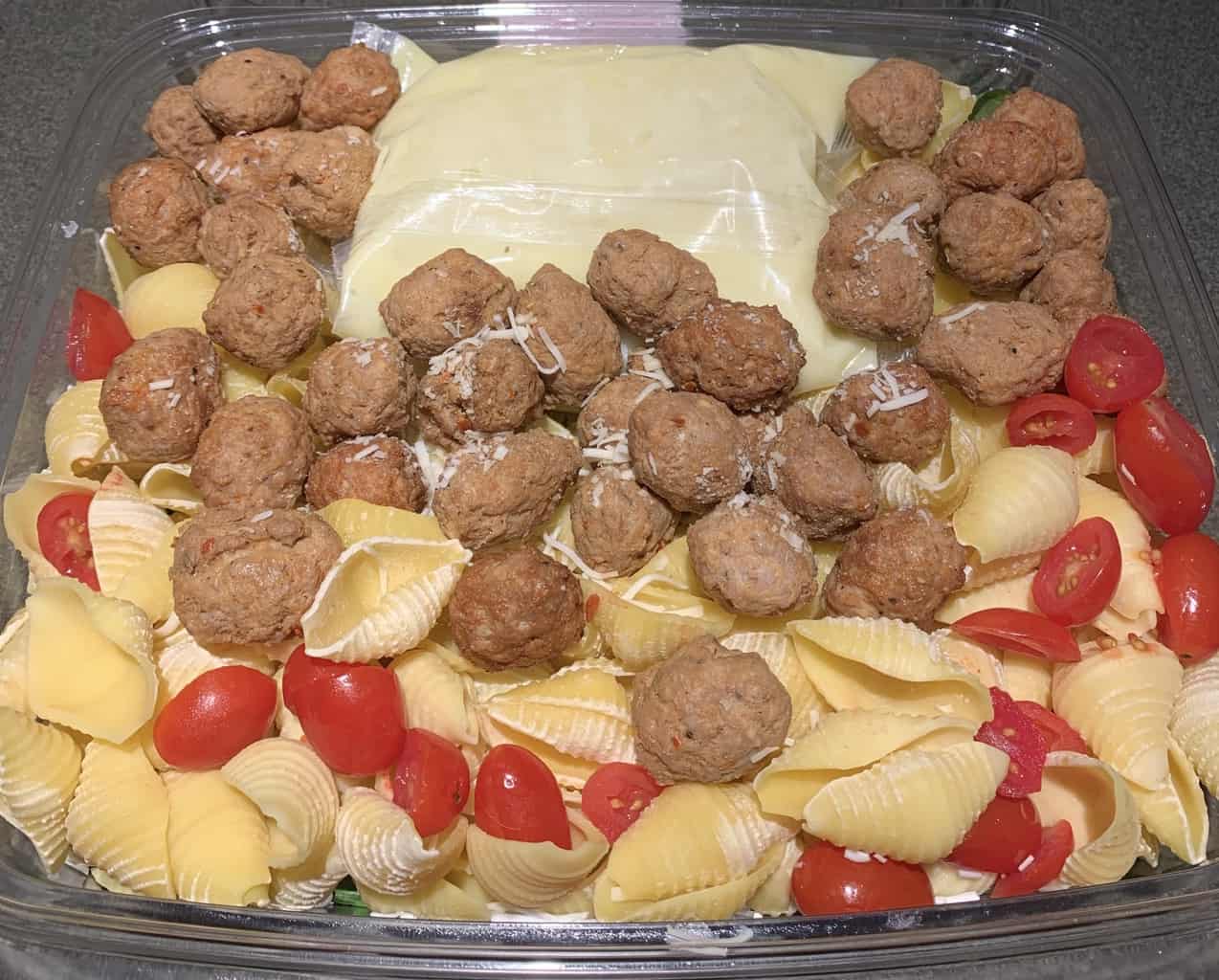 Taste
This looked really tasty however it wasn't my favorite, it tasted just alright! The sausage was quite chewy and tough and also very spicy. The sauce was a chicken/white white sauce and not a thick alfredo cheese sauce which I had suspected when I initially saw it. The sauce that came with the kit wasn't very flavorful and I think a tomato based sauce might have been tastier and paired better with the sausage and pasta. The pasta was cooked well and wasn't too soft or firm, there was tomatoes which were enjoyable but there wasn't enough. The spinach that came in the kit was enjoyable with the pasta and sausage cooked fresh but I don't think the spinach would be something I would want to eat reheated so I picked out all the spinach prior to putting the leftovers away. One thing I will say is that there was quite a bit of sausage so Costco definitely didn't skimp on the amount of meat in this pasta dish.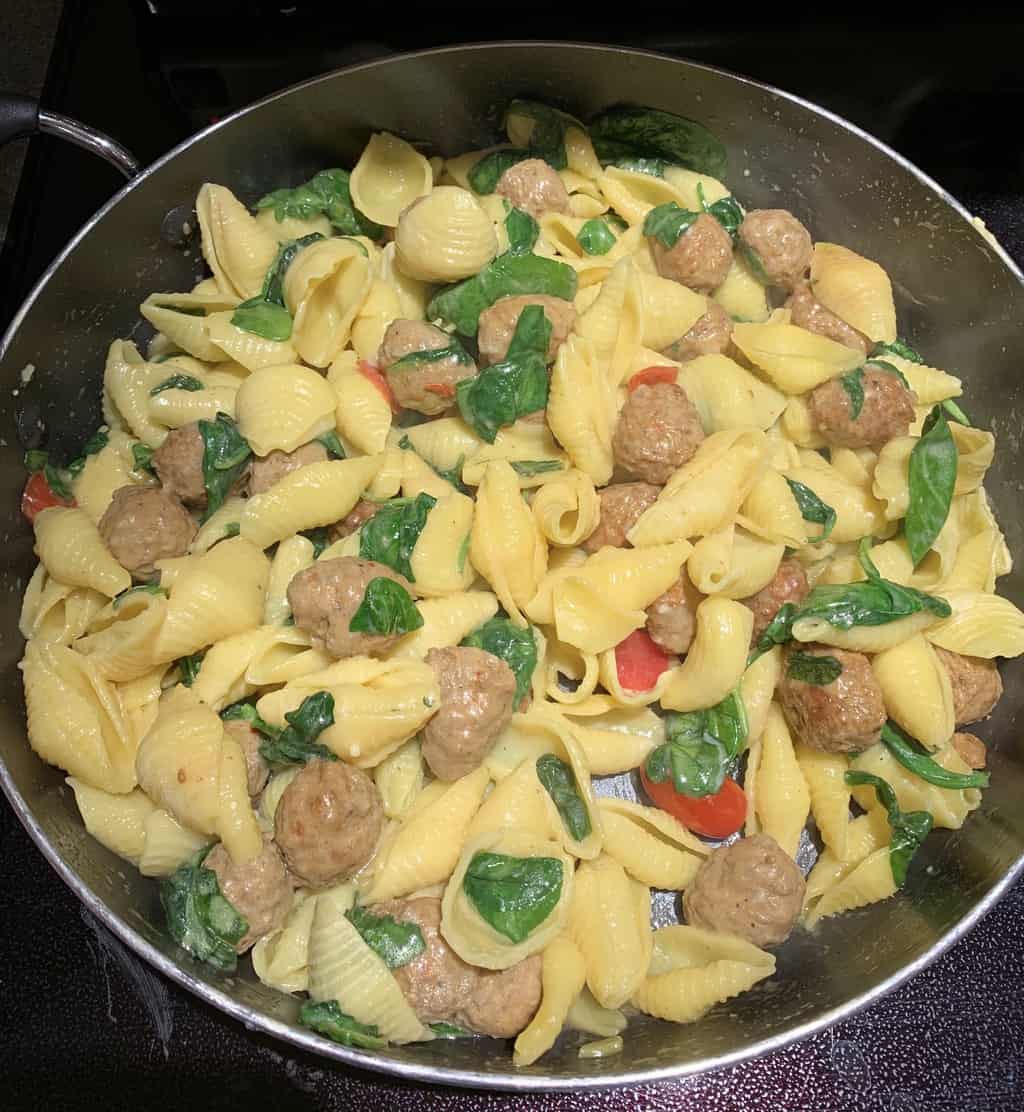 Cost
The cost of the meal fluctuates depending on the weight, I paid $18.84 for the meal which isn't bad considering this could easily feed four adults or two adults and two kids with leftovers.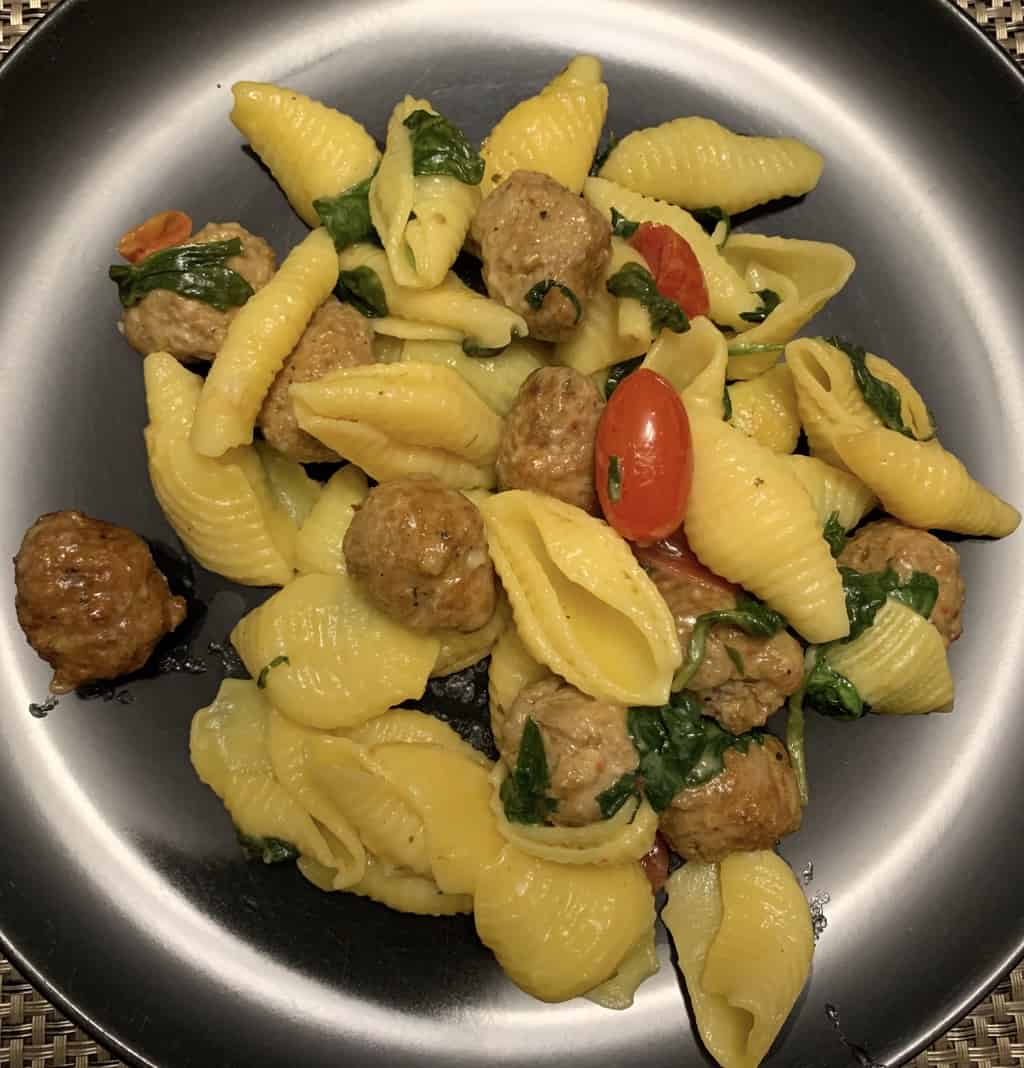 Convenience
Although the meal is basically all prepped I did still have to cook it which took a little bit of effort. To prepare the meal you first heat the sauce, then add the pasta, spinach, meatballs and tomatoes and cook.
Nutrition
Looking at this meal I can already tell you it's not as healthy as other homemade dinner options. 1/6th of the tray is 570 calories, 22 grams of fat, 600mg of sodium, 62 grams of carbohydrates, four grams of fibre, 26 grams of protein and three grams of sugar.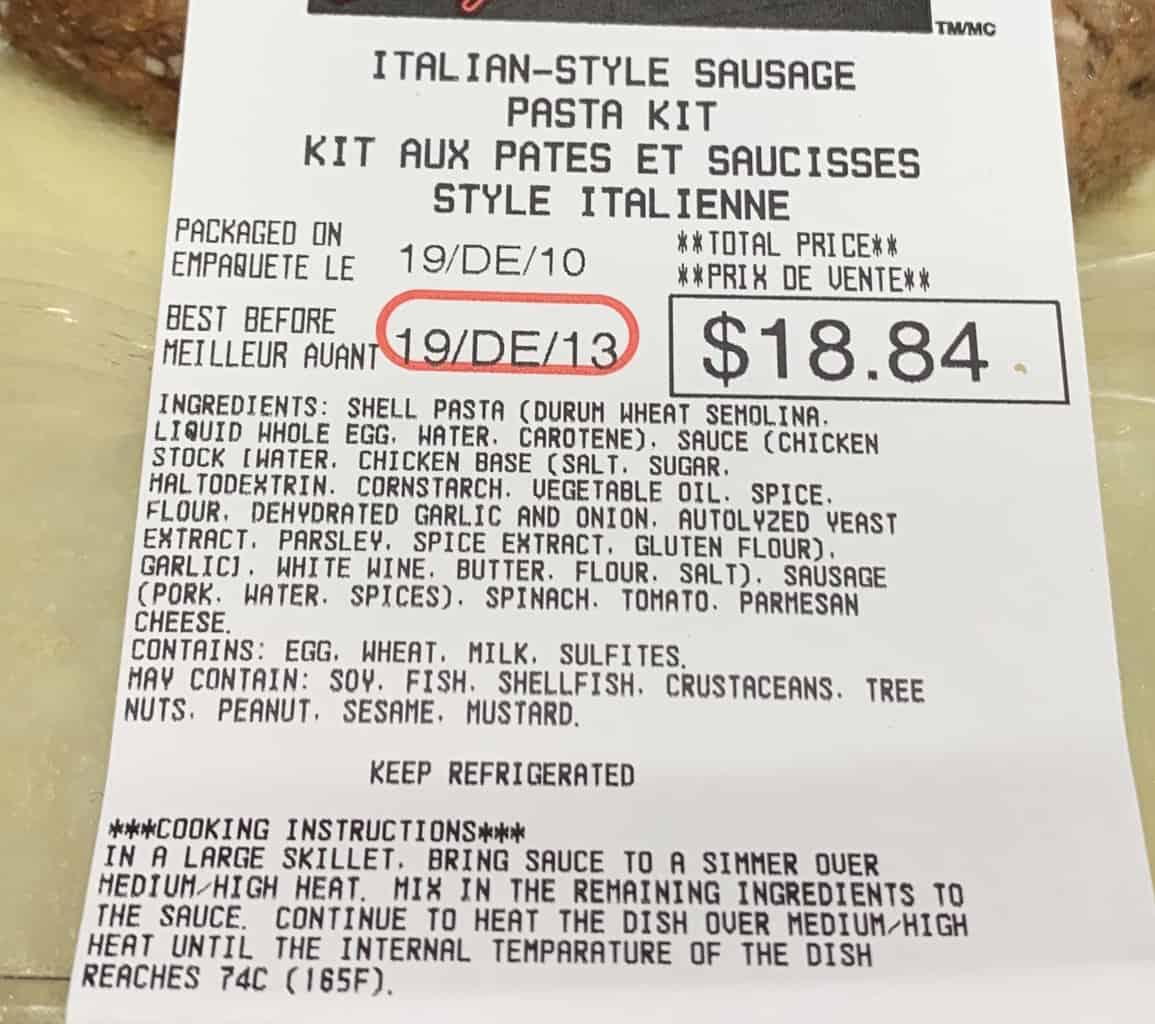 This meal filled my belly and was convenient to heat up on a Friday night, it's not my favorite Costco Kirkland deli meal and if I wanted a quick and convenient comforting meal I'd much rather buy the Costco Meat Lasagna or the Costco Chicken Chow Mein.
Taste: 7/10
Cost: 7/10
Convenience: 9/10
Nutrition: 4/10
What's your favorite comfort meal to enjoy during the winter?