European style and SO addictive!
Please note that this review was not paid for or sponsored by any third party. I purchased this product with my own money and the opinions in this review are strictly my own. I am not affiliated with Costco or any of its suppliers. I am just a fan of the company. I write these reviews to help my fellow shoppers.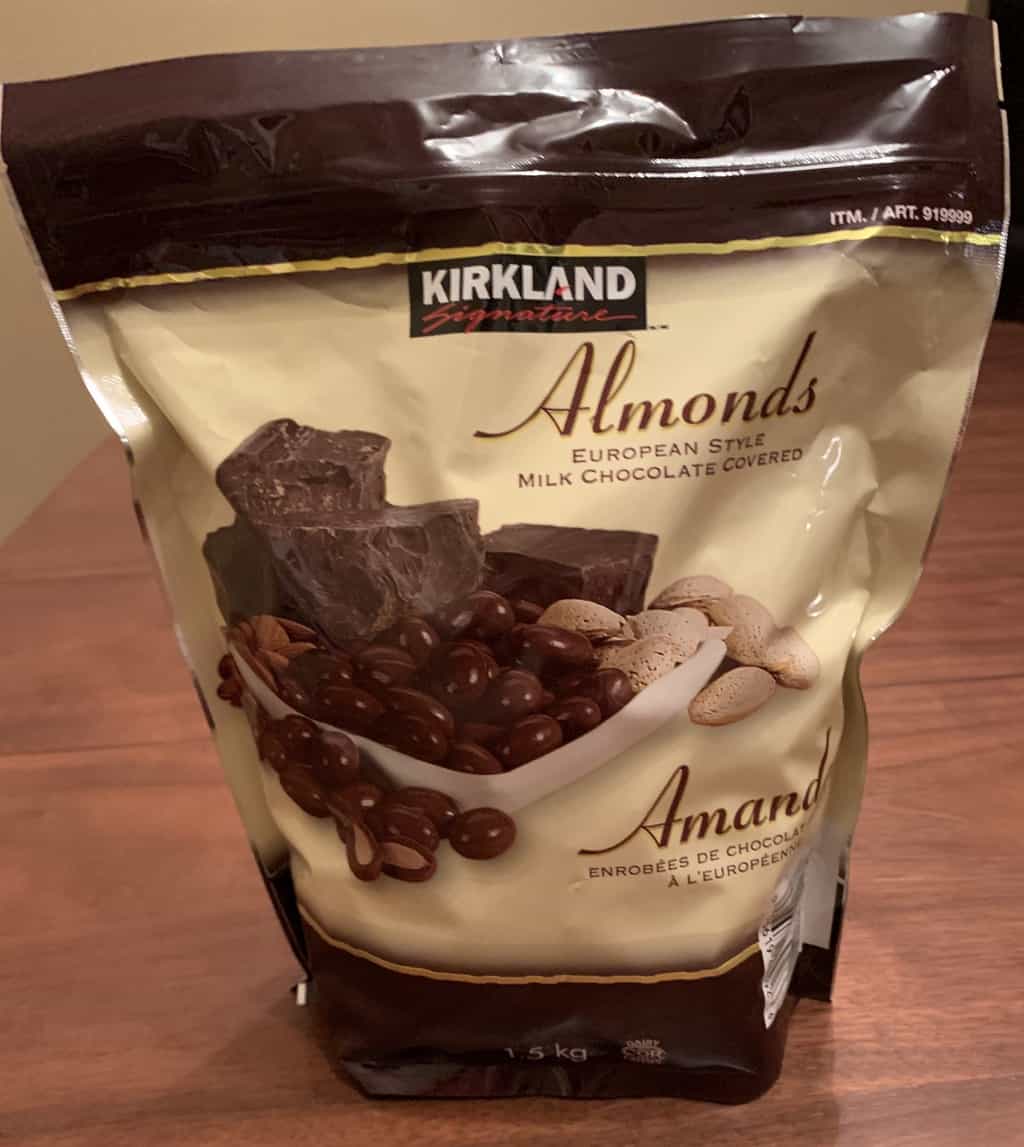 I absolutely love chocolate covered anything and especially love chocolate covered nuts! I think chocolate covered macadamia nuts are my all-time favor but I decided to pick up a bag of these Costco European Style Milk Chocolate Covered Almonds recently to review.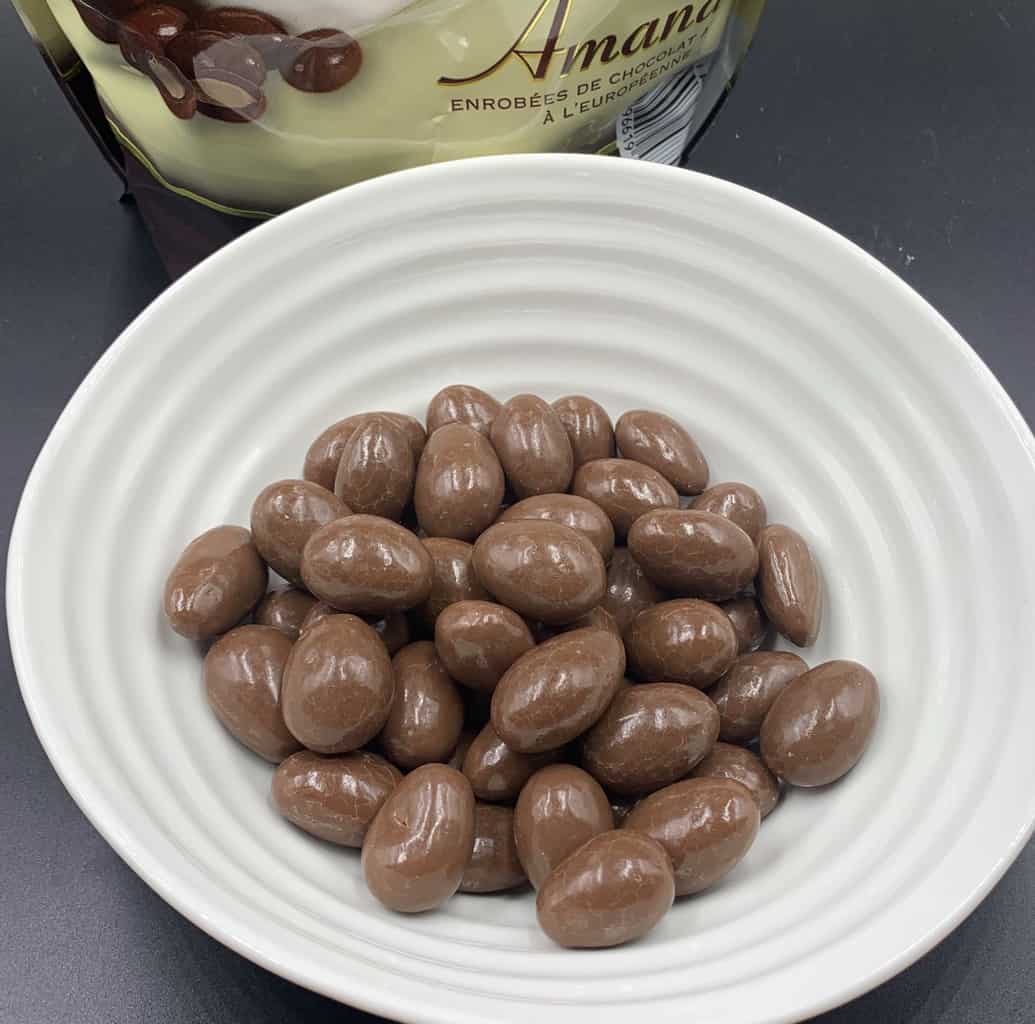 Taste
If you're watching your chocolate consumption or you're trying to lose weight, do yourself a favor and don't buy these! They are SO deliciously addictive. It's hard to eat just one. Not that hard though considering the size of these chocolate covered almonds! They're BIG. The almonds are a generous size to begin with and then they're coated in a delicious smooth, sweet , melt in your mouth chocolate coating. The almonds are fresh tasting and nice and crunchy, they're also roasted so the almond flavor really pops and compliments the milk chocolate. The chocolate part is tasty and actually seems to taste quite high quality!
Cost
I paid $15.99 Canadian for this 1.5 kg bag of chocolate covered almonds which is actually not bad in my opinion! Chocolate covered almonds are not cheap and these actually taste like premium high quality chocolate covered almonds.
Convenience
The bag is resealable which is VERY convenient. The best before date is about 10 months from the date I purchased the almonds. These are perfect to have around the house for a quick chocolate fix for yourself or to offer guests. Who else loves when you go to a house with a candy dish!?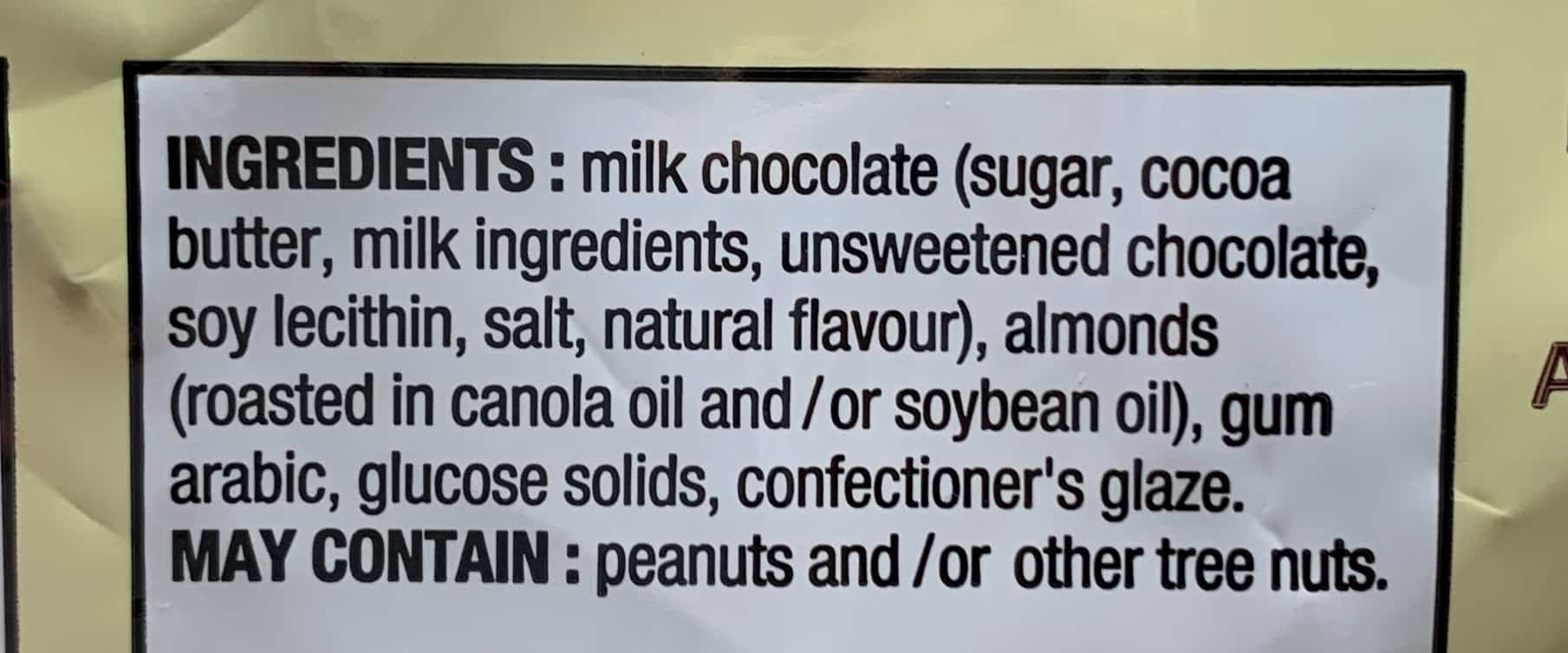 Nutrition
These aren't exactly healthy despite having almonds! Nine chocolate covered almonds is 220 calories, 15 grams of fat, 40 mg of sodium, four grams of protein, 17 grams of sugar, two grams if fibre, 20 grams of carbohydrates and 40 mg of sodium. The ingredients list is pretty standard for milk chocolate covered almonds I think.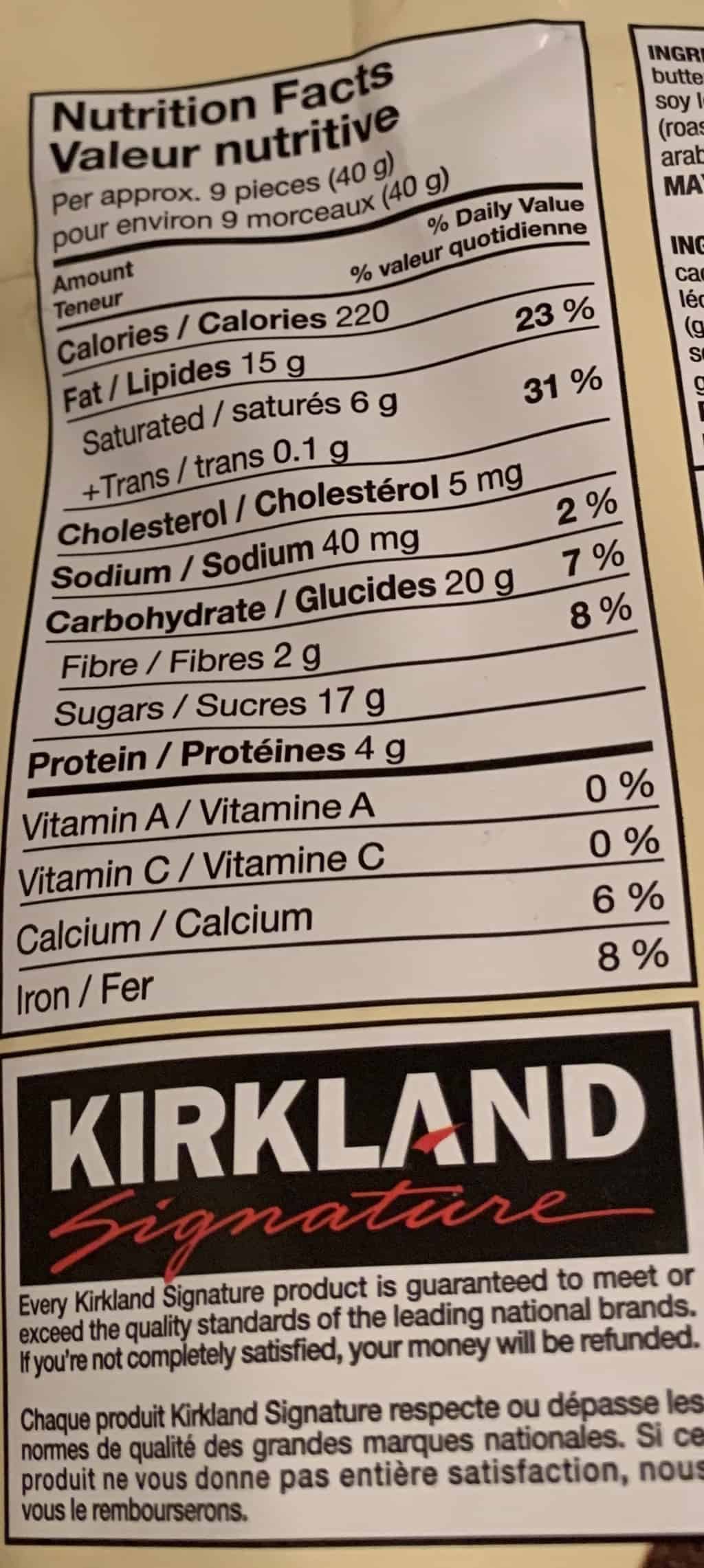 I would buy these again in a heartbeat I'm enjoying them so much! I warn you though they're quite addictive!
Taste: 9.5/10 (it would be 10/10 if these were macadamia nuts)
Cost: 6/10
Convenience: 8/10
Nutrition: 5/10
What's your favorite kind of chocolate that Costco sells?