Super duper sweet, crunchy and a little nutty!
Please note that this review was not paid for or sponsored by any third party. I purchased this product with my own money and the opinions in this review are strictly my own. I am not affiliated with Costco or any of its suppliers. I am just a fan of the company. I write these reviews to help my fellow shoppers.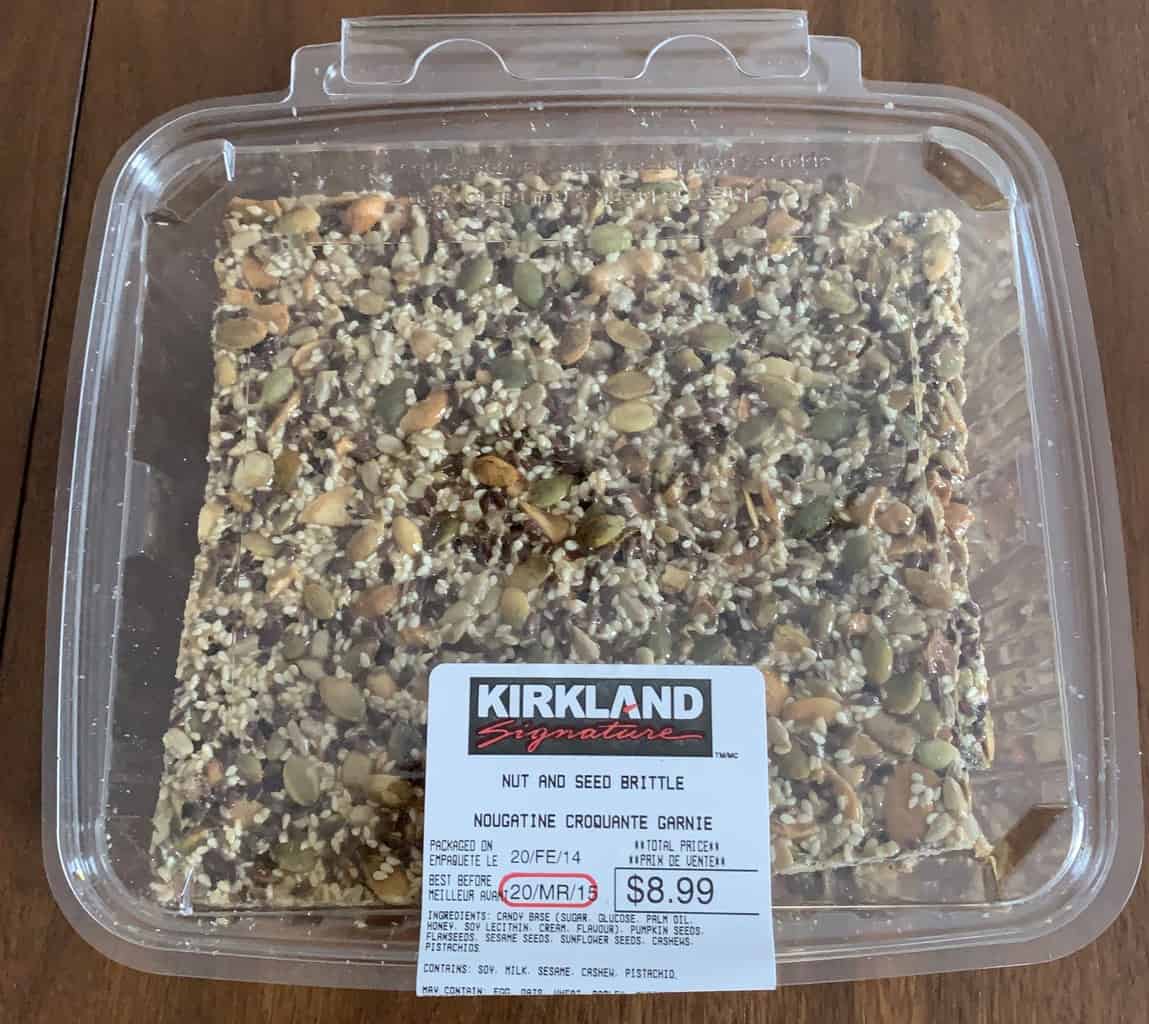 I've seen this Costco Kirkland Sgnature Nut and Seed Brittle for a while and decided to pick it up to review and try!
Taste
This isn't anything special, it's like candy coated pumpkin seeds, flax seeds, sesame seeds, cashews and pistachios. Not as good as I would have hoped. There's tons of pumpkin and sesame seeds but not as many nuts as I'd like. To me it tasted more like a seed brittle and I found the candy coating a little too sweet. The sweetness overpowered the natural nut flavor. The seeds don't have a ton of flavor to begin with so you mostly taste sugar and a slight nutty after-taste.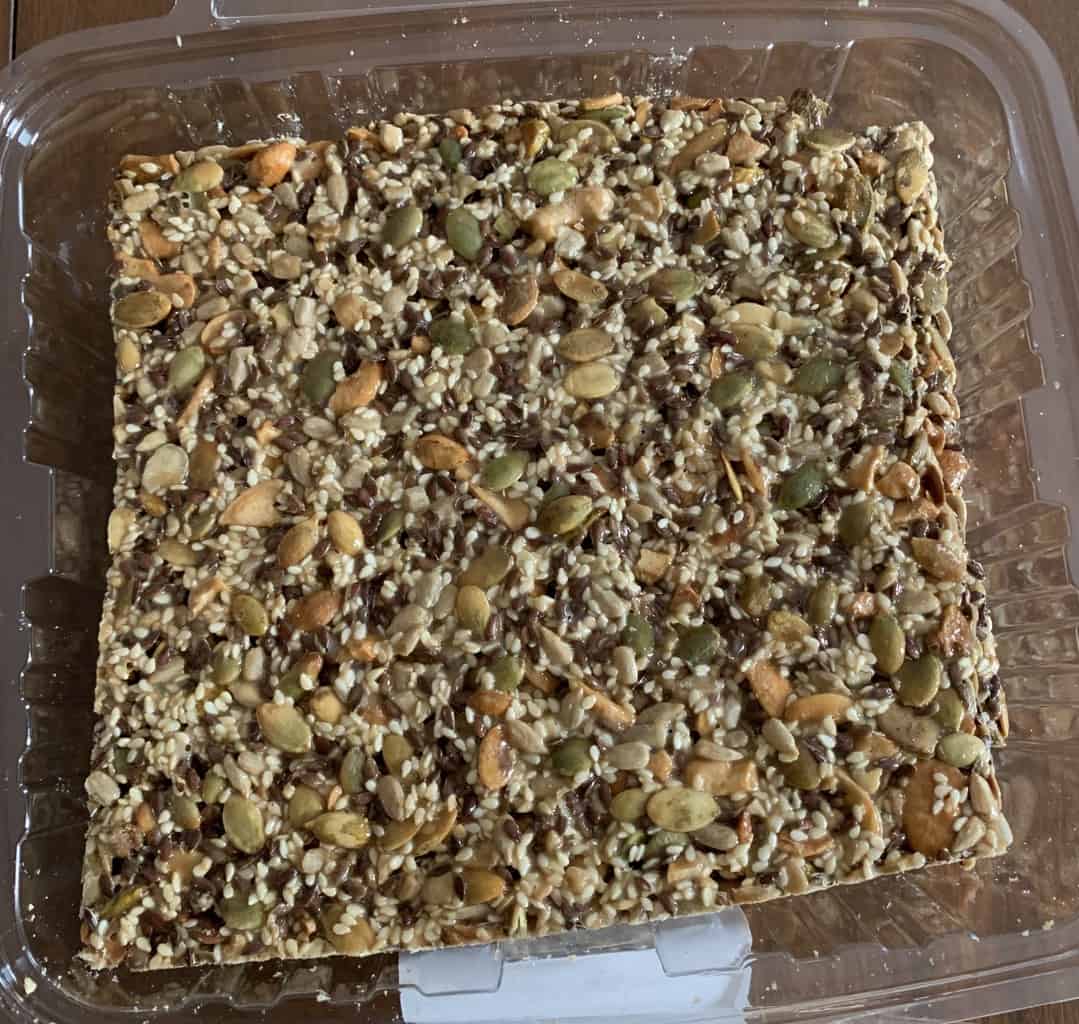 Cost
I paid $8.99 Canadian for this large Costco Kirkland Signature Nut and Seed Brittle.There's about four large pieces of brittle in the container.
Convenience
Perfect for a quick snack and the resealable container keeps it fresh. You can also choose to freeze the nut and seed brittle. The Costco Kirkland Signature Nut and Seed Brittle has a best before date of just over a month from the date I purchased it. Another idea is that you could crumble this on top of your oatmeal or yogurt.
Nutrition
1/16th of the tray is 230 calories,16 grams of fat, 3 mg of sodium, three grams of fibre, seven grams of sugar, 17 grams of carbohydrates and seven grams of protein. The Costco Kirkland Signature Nut and Seed Brittle contains soy, milk and may contain oats, wheat, egg and barley, mustard (weird), sulfites, peanuts and other tree nuts.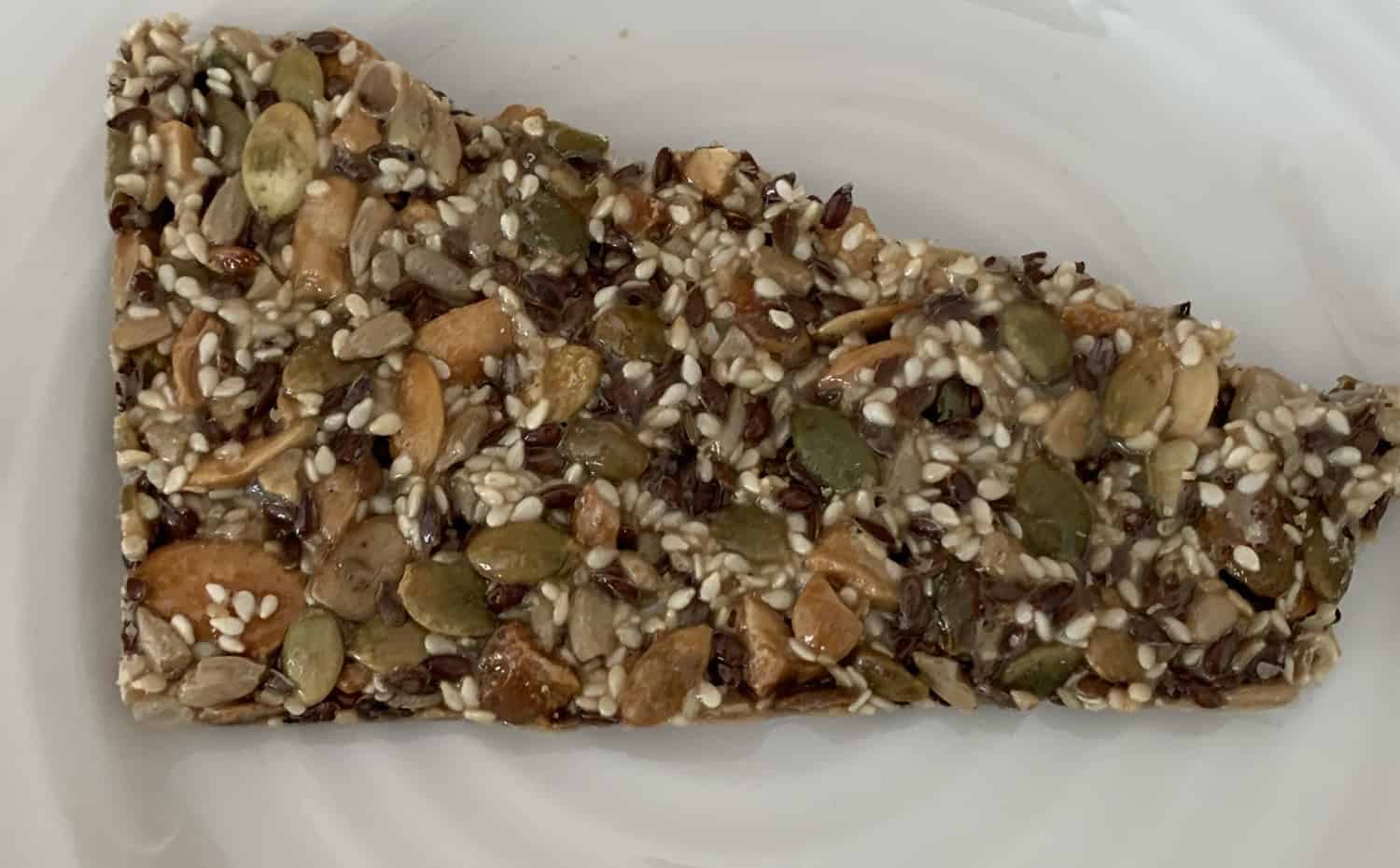 This wasn't my favorite Costco sweet treat. I was really hoping to like it a lot but I just didn't. I've heard from others that they love it so it might just be my personal today. Also it was a little expensive and I could never eat as much as came in the container.
Taste: 6.5/10
Cost: 7/10
Convenience: 10/10
Nutrition: 4/10
What ingredients would be in your dream nut and seed brittle?