Feeling dehydrated? You might like the Costco coconut water!
Please note that this review was not paid for or sponsored by any third party. However, I was given a free sample of this product to review. The opinions in this review are strictly my own. I am not affiliated with Costco or any of its suppliers. I am just a fan of the company. I write these reviews to help my fellow shoppers.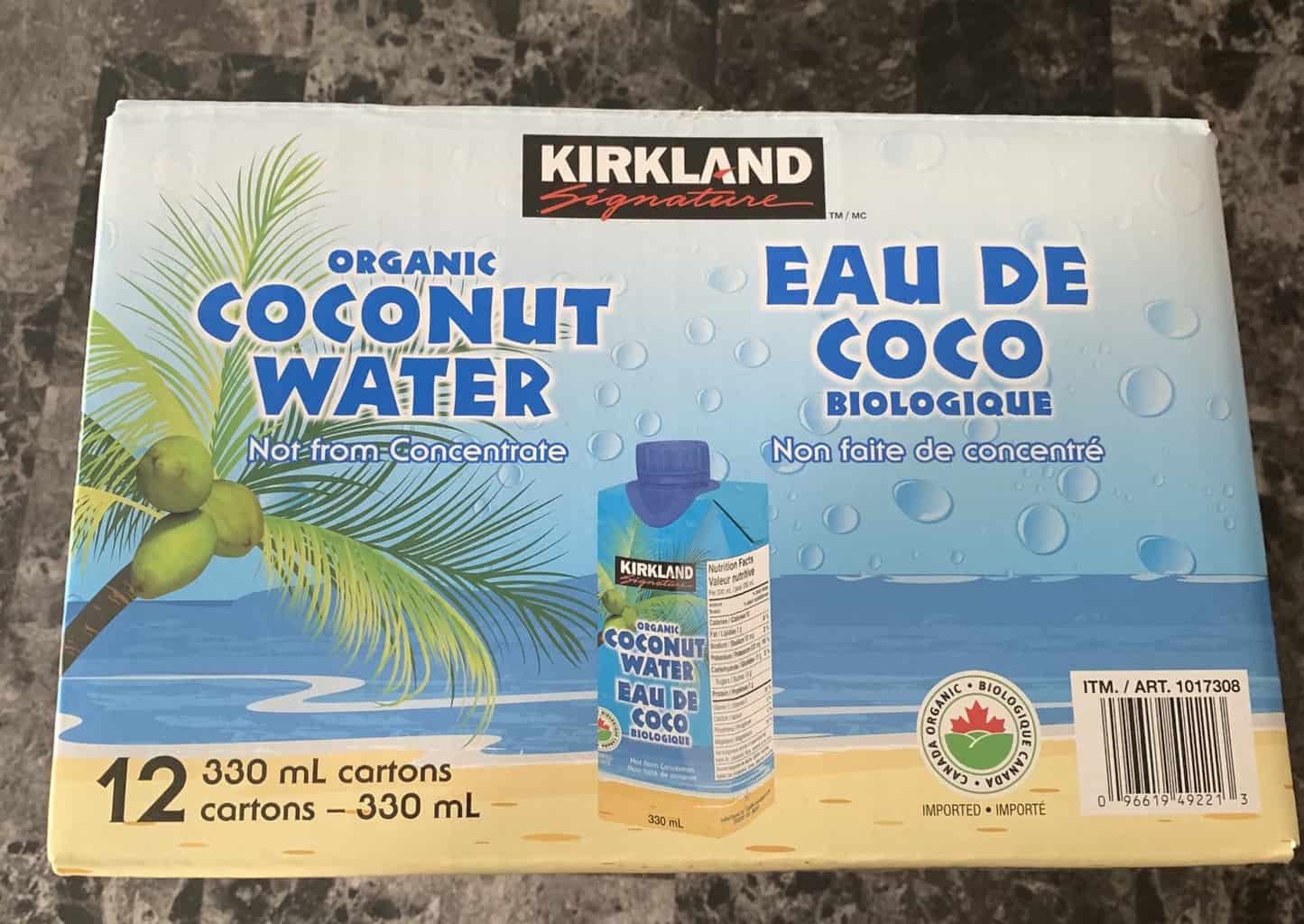 Today I'm reviewing Costco Kirkland Signature Organic Coconut Water! I thought it'd be a fun product to try for the blog and perfect for any time where I was extra dehydrated!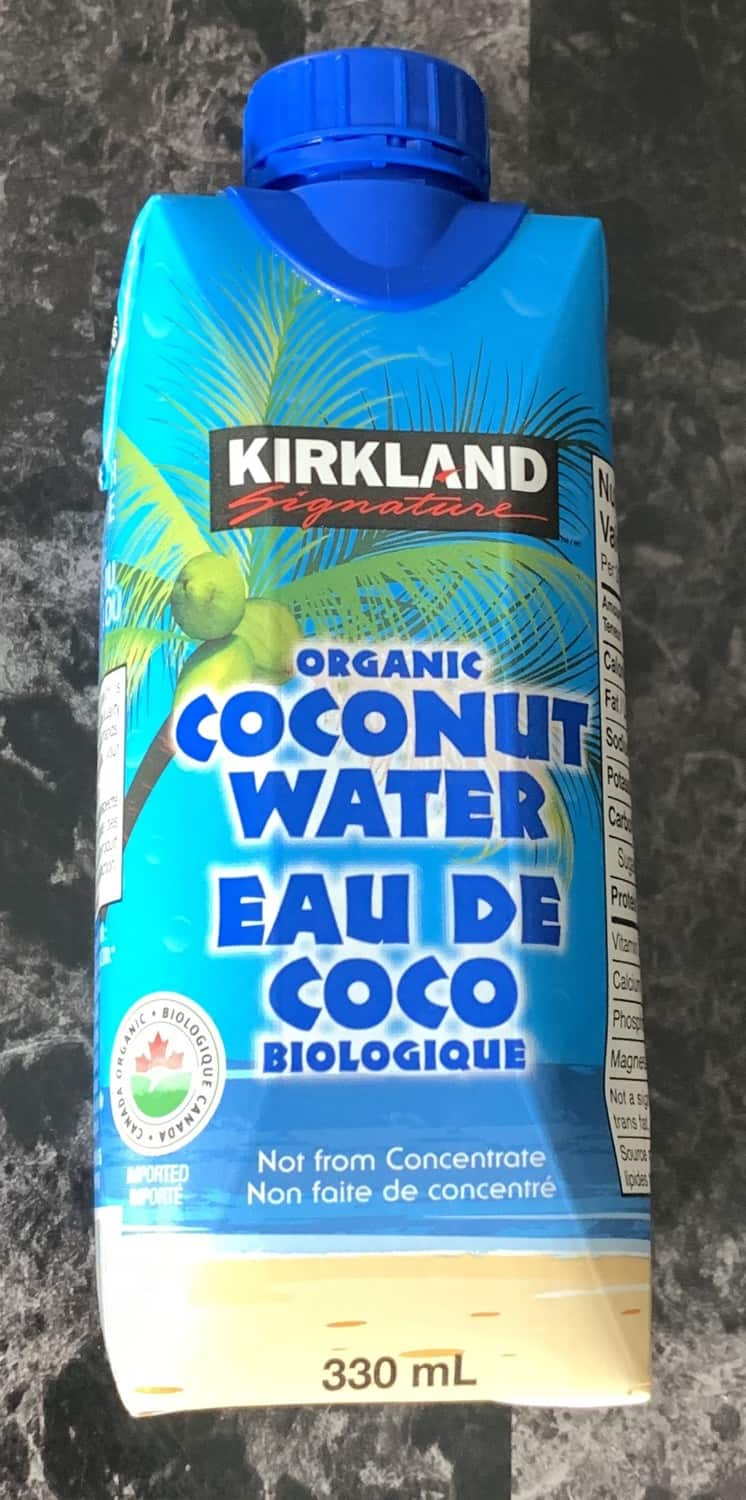 Taste
Some people love the taste of coconut water while others despise it. If you're expecting a coconut drink that tastes sweet and has an artificial coconut flavor then you'll be disappointed with coconut water. The Costco Kirkland Signature coconut water has the consistency of water but is slightly sweet with a nutty flavor. In my opinion it has a bit of a savory aftertaste so it tastes naturally sweet with a bit of salty/savory taste. I can't say I'm a fan of this coconut water but I think I just don't like coconut water in general. It just doesn't taste that good to me! I've tried other brands of coconut water in the past and think the Kirkland Signature tastes comparable to others brands which are much expensive.
Cost
A box of 12 330ml containers of Costco Kirkland Signature Coconut Water costs $12.99 Canadian plus about another $1.50 for the environmental fee and deposit fee. Not bad considering the cost of other organic coconut waters!
Convenience
The coconut water comes in a convenient tetra pack with a plastic screw top lid. The best before date is about 9 months from the date we purchased the coconut water. This is best served chilled so if you're a coconut water fan make sure to pop it in your fridge before enjoying.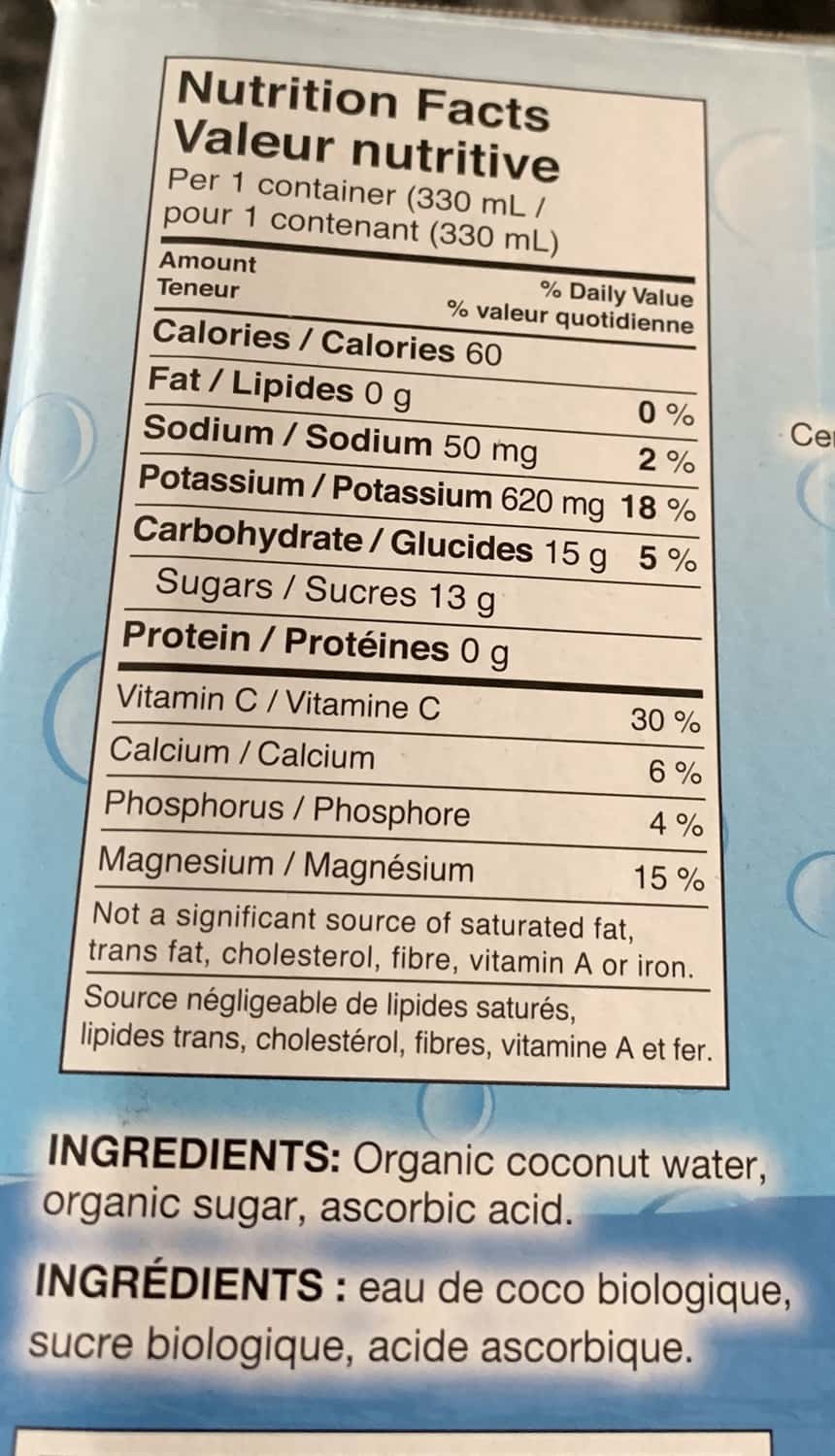 Nutrition
Coconut water is known for being super hydrating! One 330ml container of coconut water is 60 calories, 0 grams of fat, 13 grams of sugar, 16 grams of carbohydrates, 620 mg of potassium and 50 mg of sodium. Zero grams of protein and fat. The ingredients do have organic cane sugar as an ingredient which is disappointing! I wish they didn't add any cane sugar.
I'm not a fan of coconut water but if you are and want a reasonably priced coconut water that tastes similar to more expensive brands you might want to check out the Costco Kirkland Signature Organic Coconut Water!
Taste: 6/10
Cost: 7/10
Convenience: 10/10
Nutrition: 7/10 (loses points for added sugar)
Have you had coconut water before? Do you love it or hate it?