Creamy & smooth! I definitely recommend!
Please note that this review was not paid for or sponsored by any third party. I purchased this product with my own money and the opinions in this review are strictly my own. I am not affiliated with Costco or any of its suppliers. I am just a fan of the company. I write these reviews to help my fellow shoppers. If you like my blog and want to show your appreciation, please follow me on Instagram or Facebook, or tell your friends to check out my blog!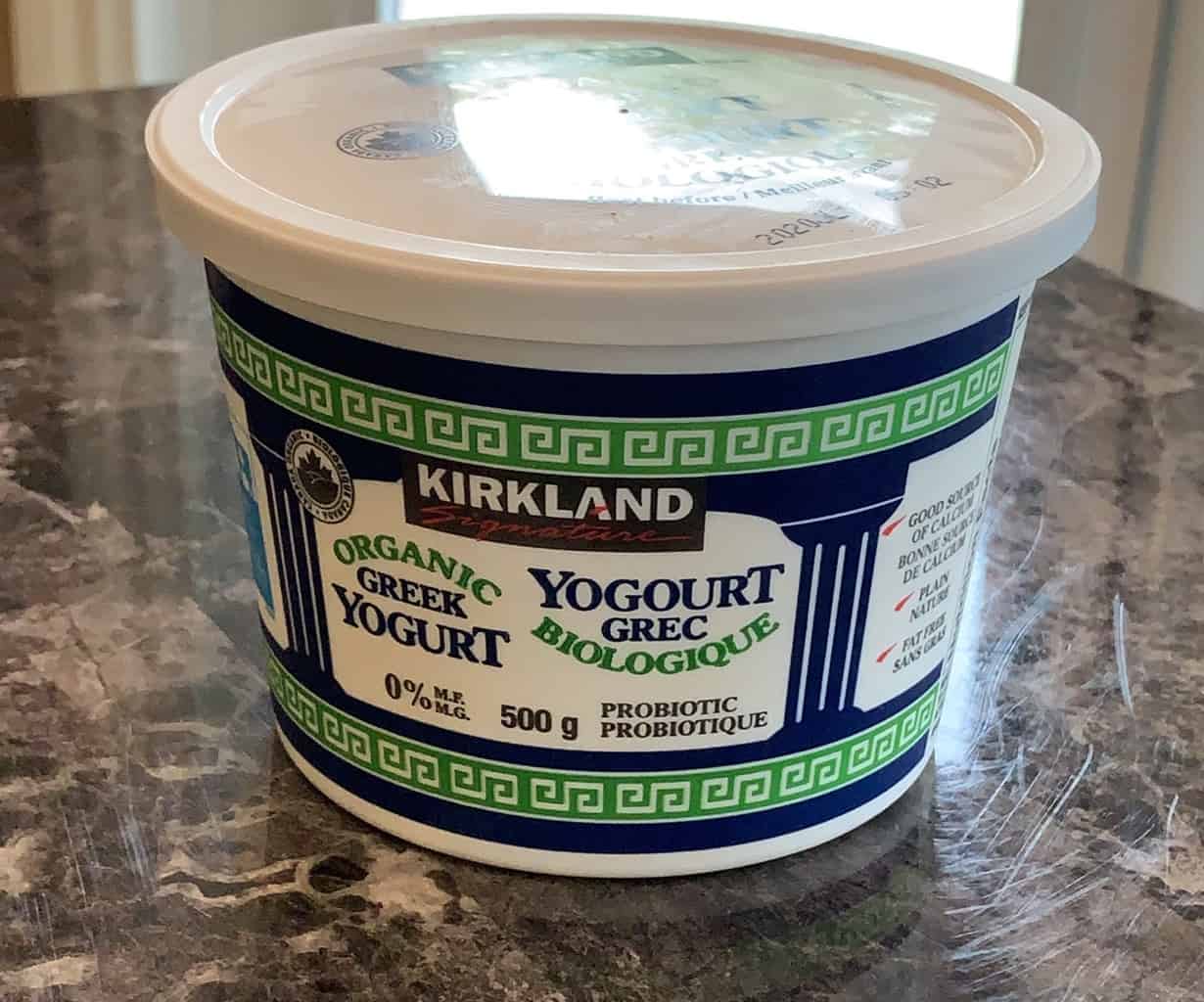 I tend to eat a lot of Greek yogurt because I like how much protein it has! It's great for breakfast because I know it will keep me full until lunch. I've never tried the Costco Kirkland Signature Organic Greek Yogurt so I decided to give it a try and review it here!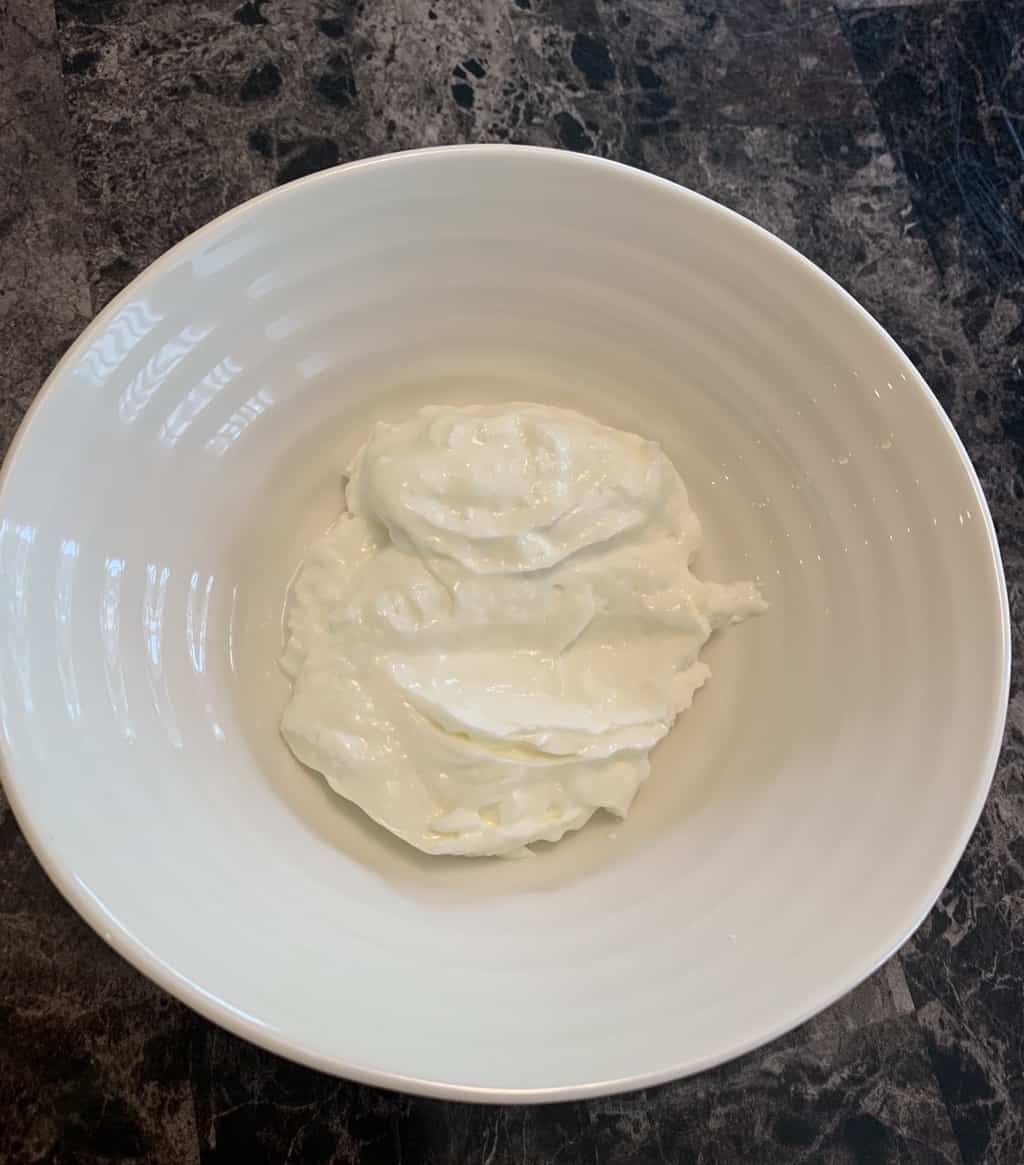 Taste
I actually really like this yogurt. It's very smooth and really creamy. Despite it being plain flavored it actually has a hint of sweetness. Greek yogurt is different from original/regular yogurt because it's a bit thicker and slightly more tart (at least in my opinion). You can use this as a sour cream replacement or to make salad dressings or dips. My favorite way to use Greek yogurt is with berries, nuts and seeds for a healthy breakfast!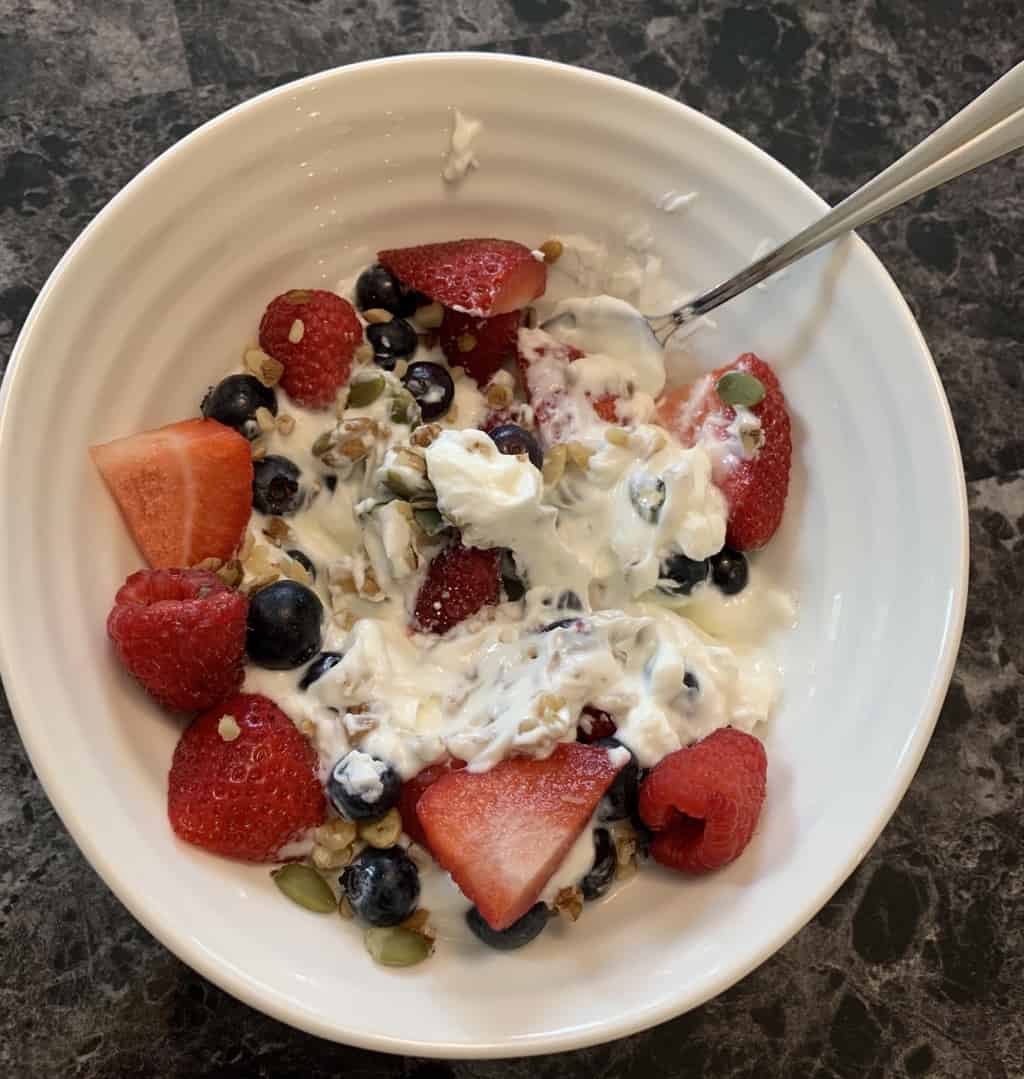 Cost
I paid $9.59 Canadian for a three pack of 500 gram tubs of the Costco Kirkland Signature Organic Greek Yogurt 0%. Not bad at all for three tubs! In the grocery store one tub is usually about three to five dollars.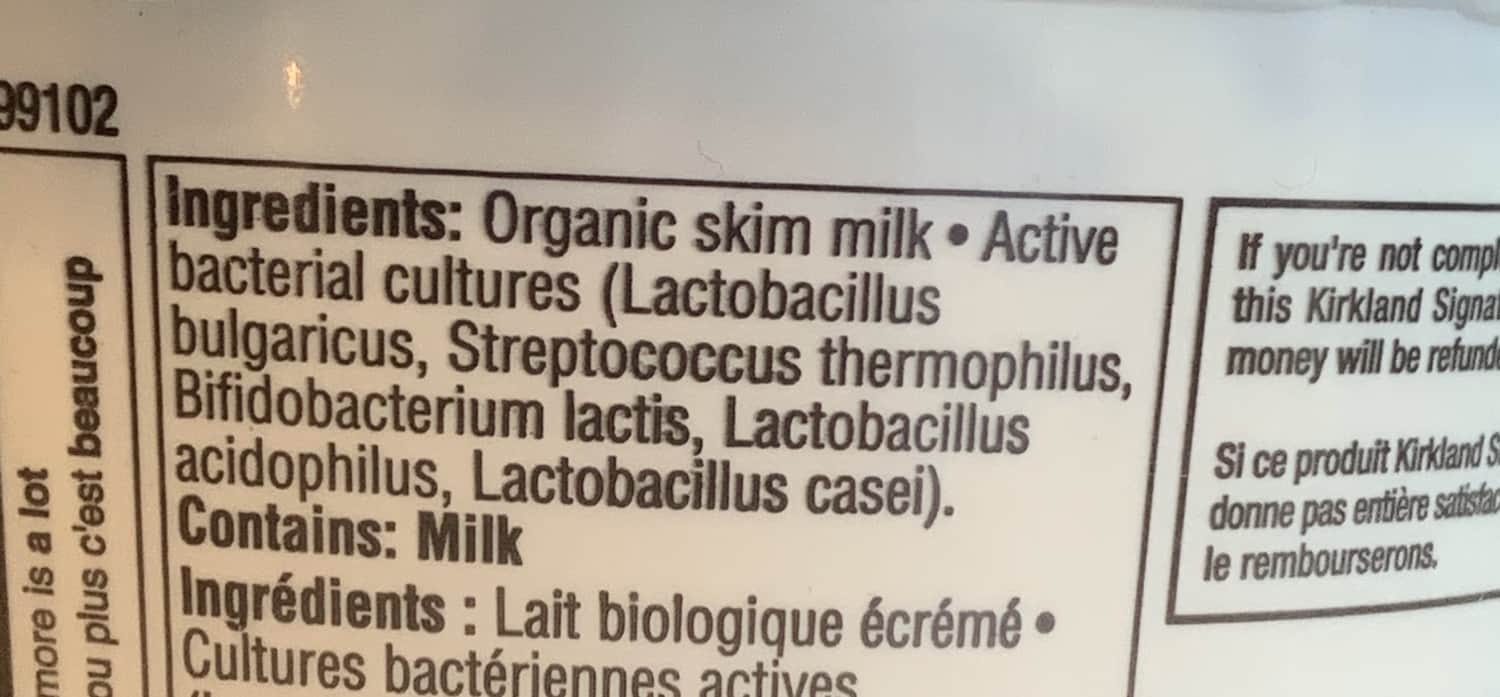 Convenience
If you have a large family and everyone enjoys Greek yogurt, the three-pack is a pretty good deal! The best before date on the yogurt was about a month from the date I purchased the yogurt which is awesome! Greek yogurt can be used in a variety of ways like in dips, smoothies, with berries for breakfast or even to make salad dressings.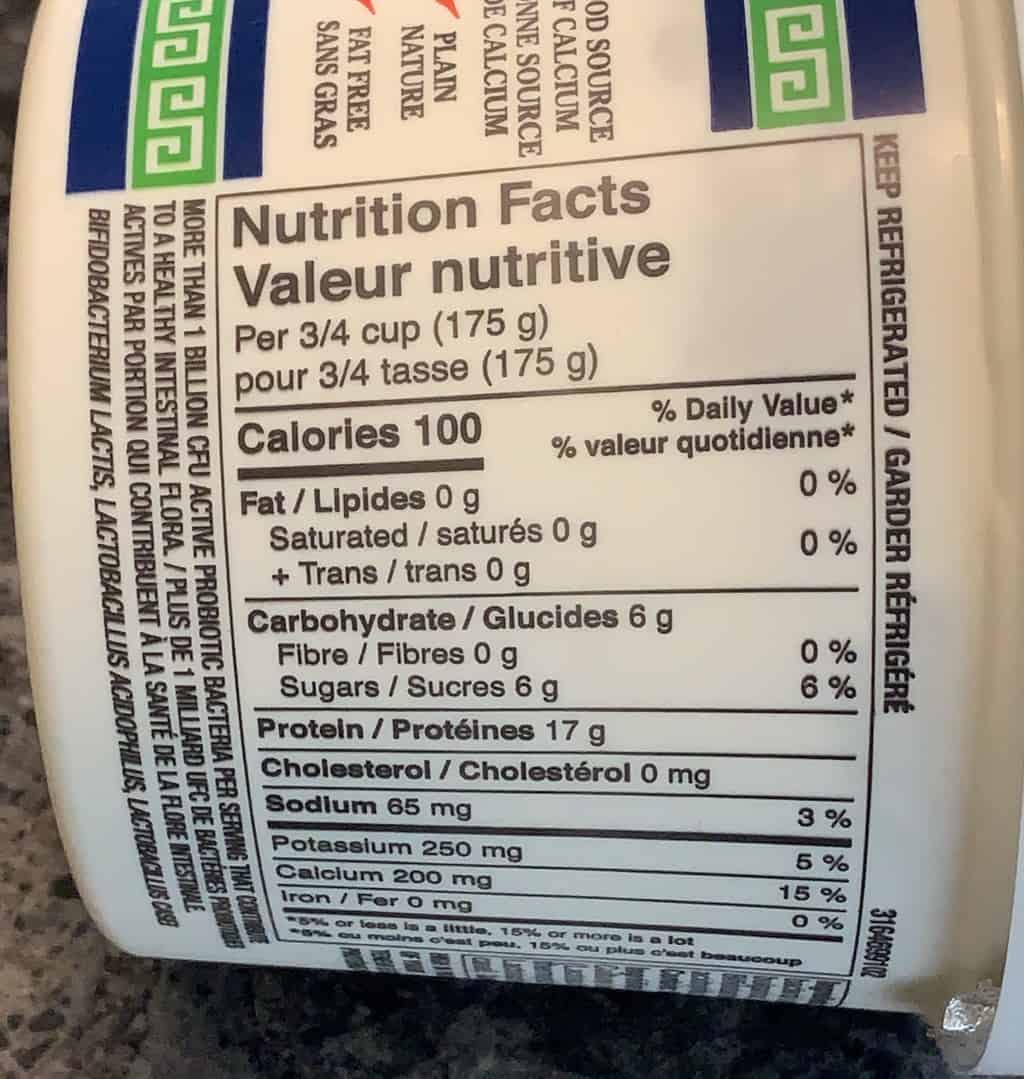 Nutrition
A 3/4 cup serving is 100 calories, 17 grams of protein, six grams of sugar, 65 mg of sodium, 6 grams of carbohydrates and zero grams of fat! The ingredients list is just skim milk and active bacterial cultures. 17 grams of protein in 100 calories is amazing! I love that this has active bacterial cultures and is organic.
If you're a Greek yogurt fan I highly reccomend the Costco Kirkland Signature Organic Greek Yogurt 0% milk fat. It's creamy, smooth and very versatile!
Taste: 9/10
Cost: 9.5/10
Convenience: 10/10
Nutrition: 10/10
What's your favorite kind of yogurt?! Favorite flavor?