Delicious simple organic marinara sauce!
Please note that this review was not paid for or sponsored by any third party. The opinions in this review are strictly my own. I am not affiliated with Costco or any of its suppliers. I am just a fan of the company. I write these honest reviews to help my fellow shoppers.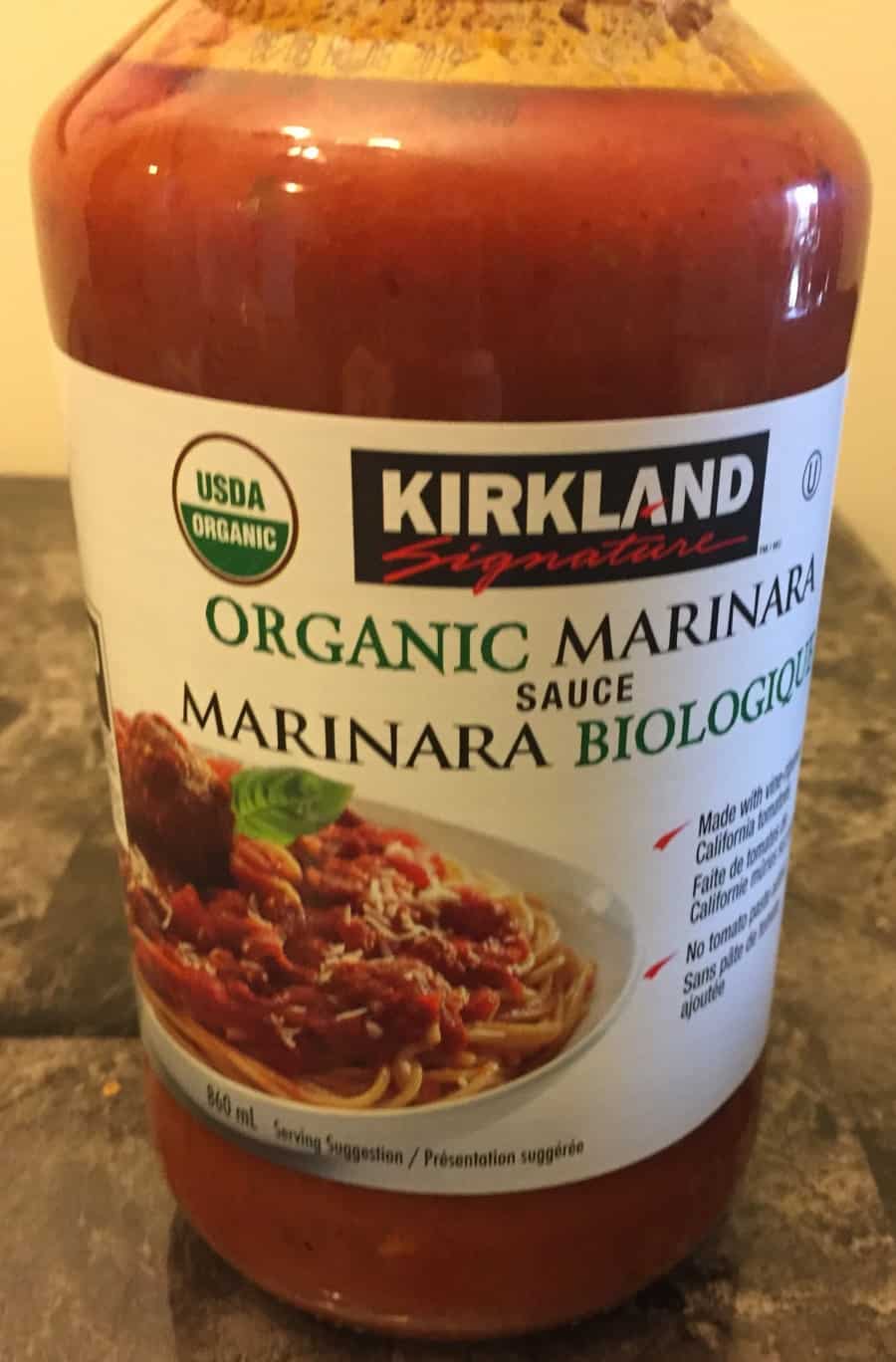 I would like to make my own marinara sauce from scratch but…. I don't. So here's the next best thing.
I had never tried the Costco Kirkland Organic Marinara sauce previously. I was a little hesitant to purchase this as it seemed quite expensive compared to the jars you can get by other companies. $13.99 on sale for 3 jars. The jars are quite large however, at 860 ml. I believe the reason for the high cost is due to the organic ingredients used. Other organic sauces bought at your grocery store will actually cost 5-8 dollars for one jar. Therefore if organic is important to you then this is a good option to stock up on. I was curious to find out if it tasted any different than my usual $1.87 jar of marinara sauce. Well I can say now, yes it does taste different.
The taste of this sauce is quite similar to the few times I have made marinara from scratch. It tastes like fresh tomatoes with a few spices and does not have any extra flavoring such as cheese, spinach or spicy red pepper. It's nice and thick, not watered down at all. It's also not too salty. If you like very flavorful sauces with extra seasonings this sauce is probably not for you. This would be wonderful as a base sauce for you to add your own ingredients to or to use to make chicken parmesan, lasagna, homemade pizza or pasta. I used it with ground turkey from Costco to make my own version of a Bolognese and it tasted wonderful with the ground turkey. I could see how some people may find the taste of this sauce too bland or their liking and I could also see individuals being turned off by the high cost.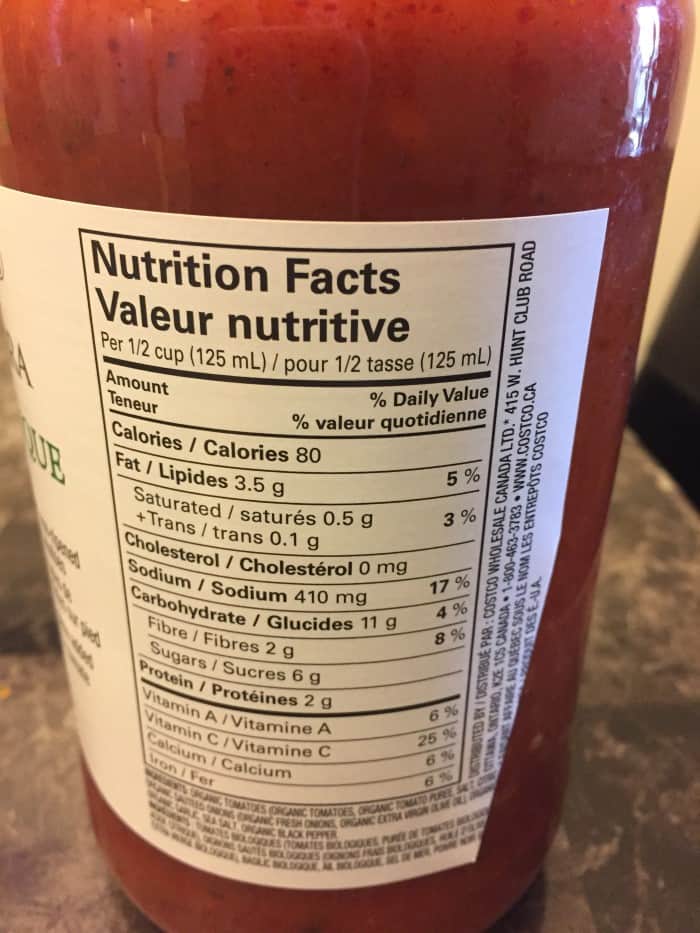 Let's break down the nutrition. Comparing the calories, fat, sodium and sugar to other sauces such as Prego or Classico they are all quite similar. Actually this sauce is higher in sugar and fat than a few other sauces I found when researching at the grocery store. Also if you are watching your sodium, this sauce is pretty high in sodium. The increased fat is probably it has olive oil in it. There's essentially nothing "bad for you" in this sauce. It uses simple, organic wholesome ingredients and does not have added sugar. Other sauces I found also had a long list of ingredients that without googling I am not quite sure what they are. If you appreciate clean, organic food this is the sauce for you.
I would repurchase this sauce again for sure if it were on sale and would recommend others stock up when it's on sale. However not on sale, I find it to be quite expensive for what it is. I still have 2 jars to use up, so for now I am well stocked and I am thinking of making a pizza with it next!
Nutrition: 7/10 (there is no added sugar, the sodium is a little high for those watching their salt)
Taste: 8.5/10
Convenience: 10/10 (open and use)
Cost: 5/10 ( It is definitely a bigger jar compared to other pasta sauces but do you really need 860 ml of sauce? Organic generally means more expensive so if organic is important to you this is probably quite reasonable.)
Do you make your own marinara? What is your favorite brand of marinara or pasta sauce? Is organic important to you?