Not my thing but seaweed lovers might enjoy this!
Please note that this review was not paid for or sponsored by any third party. I purchased this product with my own money and the opinions in this review are strictly my own. I am not affiliated with Costco or any of its suppliers. I am just a fan of the company. I write these reviews to help my fellow shoppers. If you like my blog and want to show your appreciation, please follow me on Instagram or Facebook, or tell your friends to check out my blog!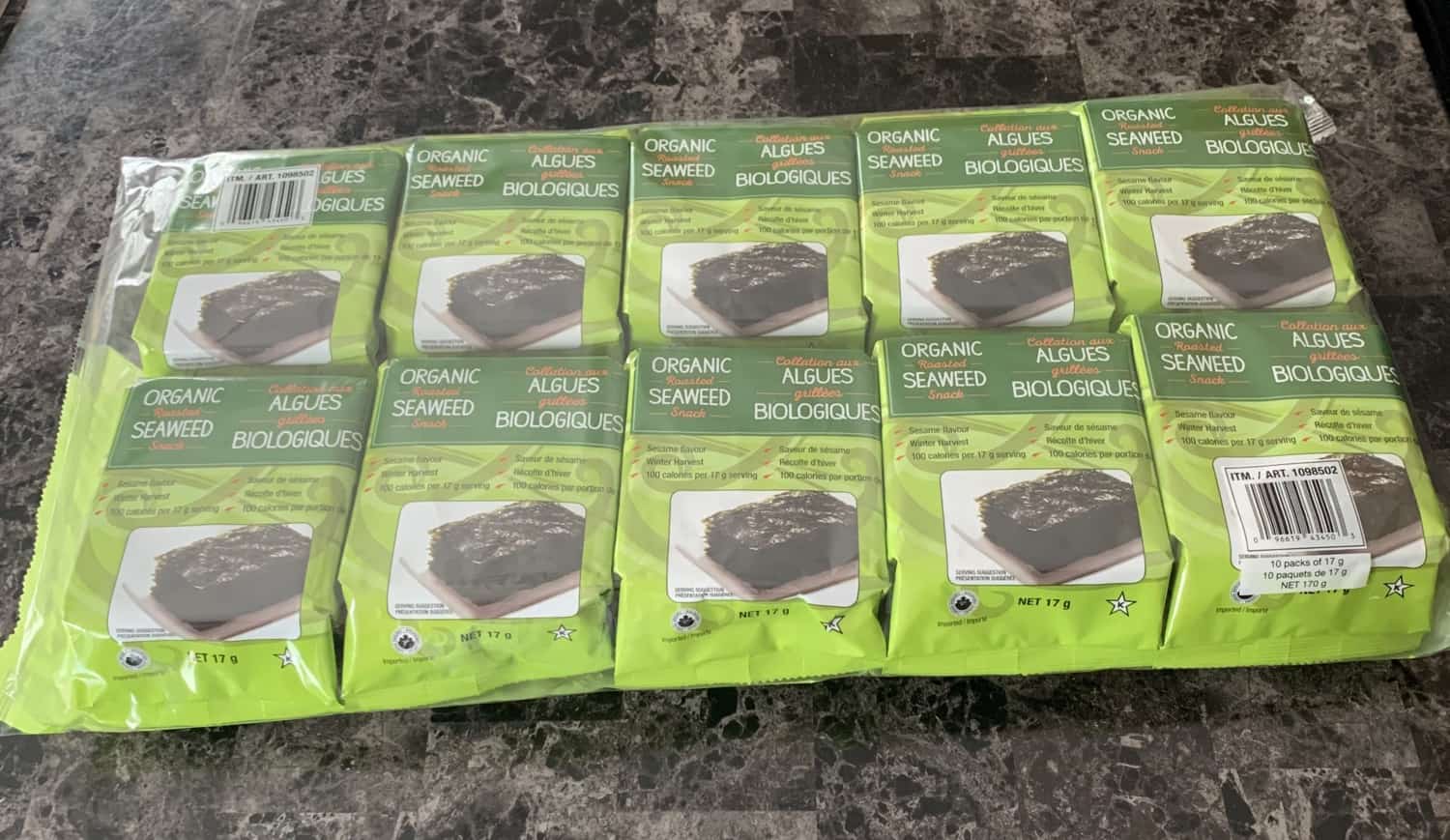 I've heard that seaweed has amazing health benefits so when I was at Costco last time and saw the Kirkland Signature Organic Roasted Seaweed I decided to pick it up to try.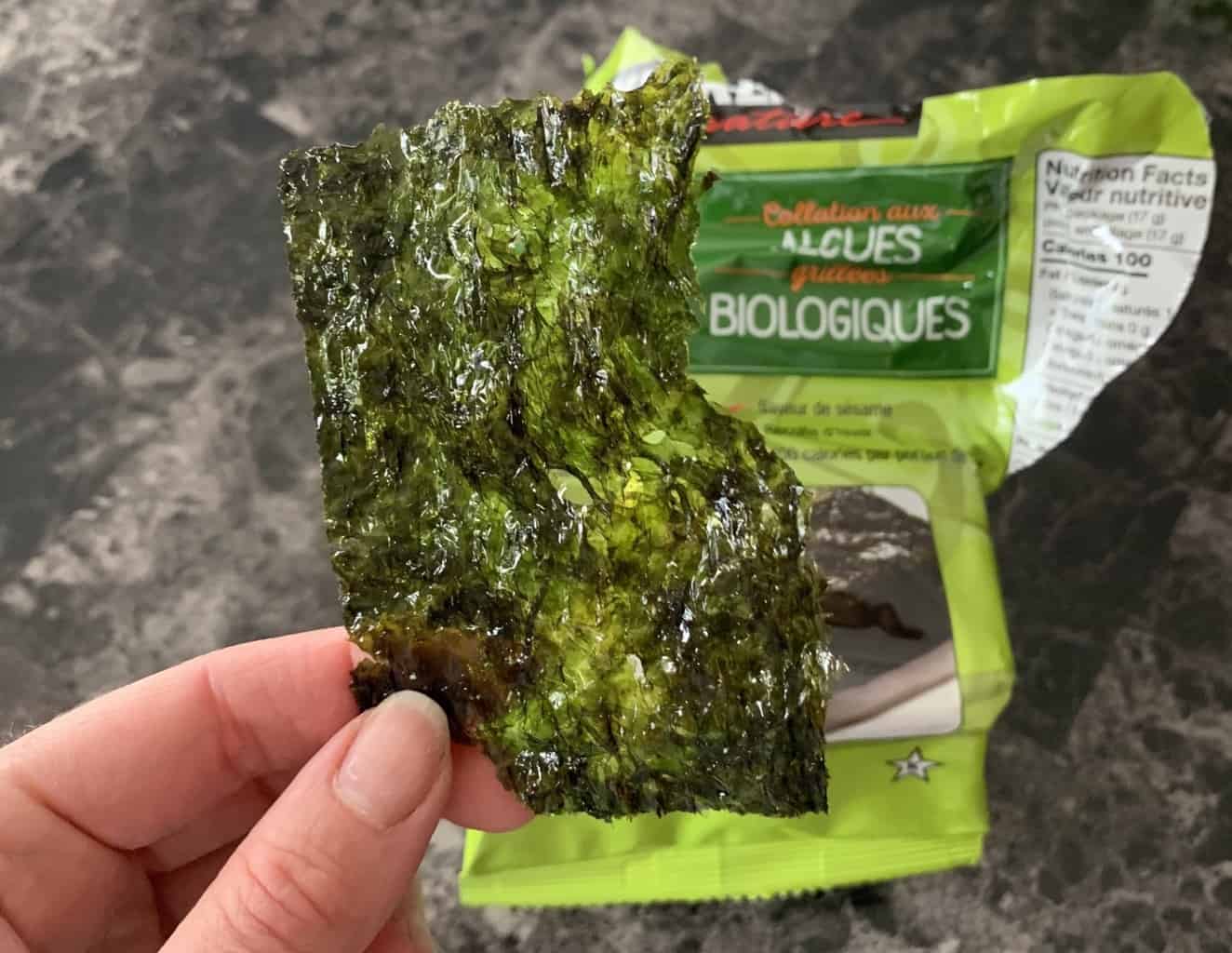 Taste
Let me be super honest! Seaweed as a snack is not my thing. It didn't awful or anything and it definitely tasted like what is is (actual seaweed with some salt) but I discovered I don't like the flavor of plain seaweed. I sadly felt like I was missing the rest of the sushi roll. The taste is salty, earthy… and seaweedy. My brother in-law who does enjoy snacking on seaweed told me he really enjoyed this when I gave him some to try! I think it comes down to personal preference.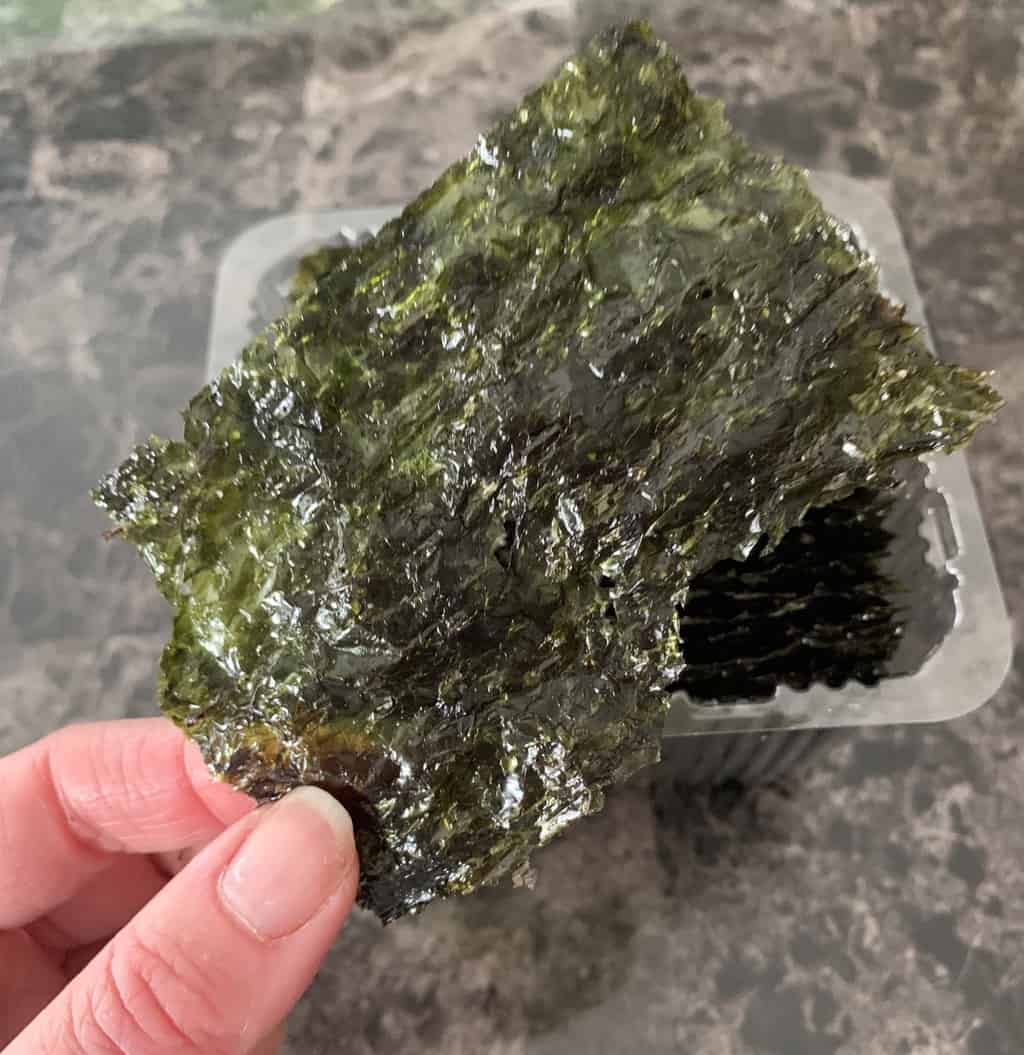 Cost
I paid $12.99 Canadian (regular price) for the 10 packs of seaweed.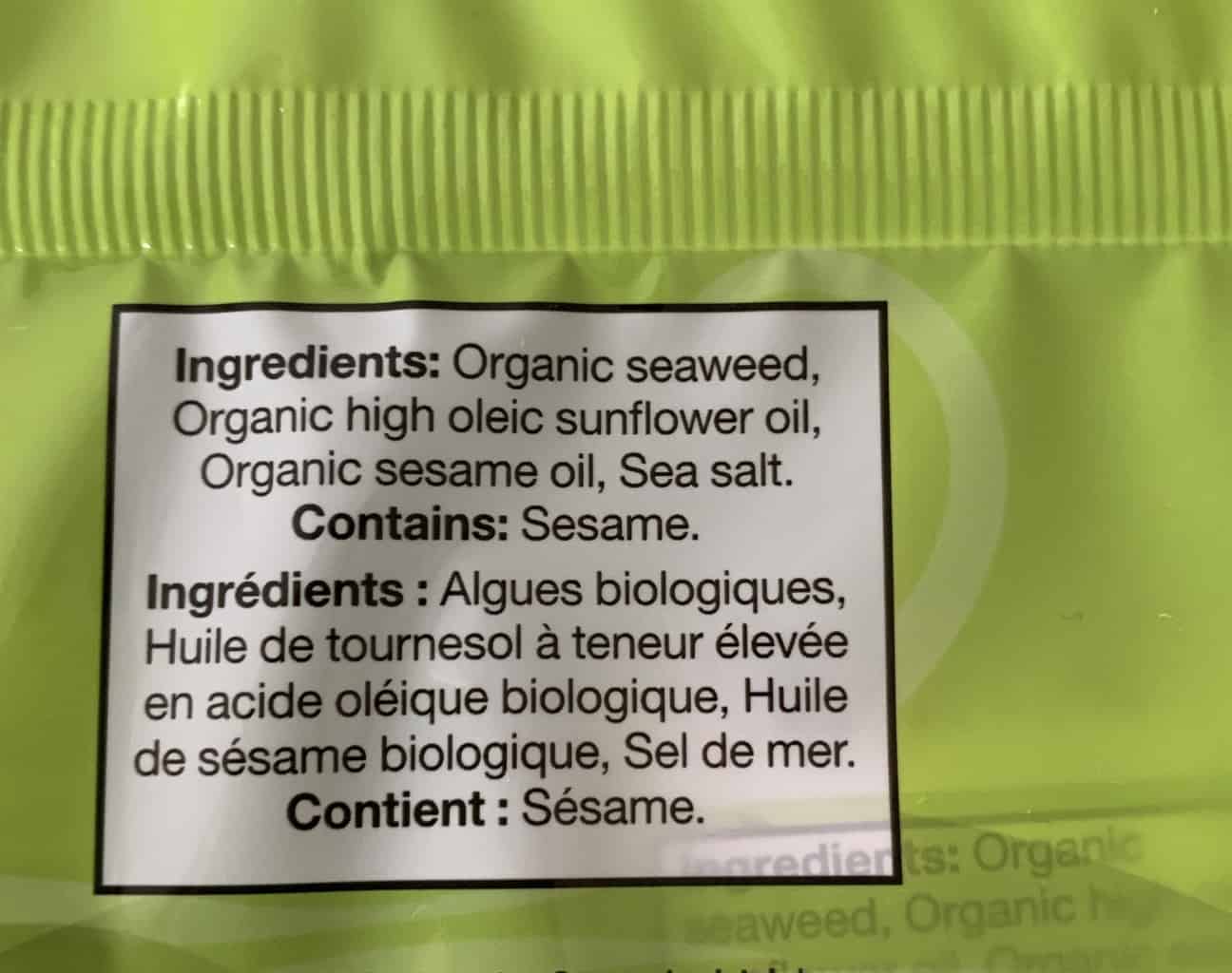 Convenience
When you buy this you get one big pack of 10 individual 17 gram packs of seaweed! Each pack is easy to bring to work or school in your lunch and also convenient to just have at home! The best before date was almost a year from when we purchased it as well. You could use this seaweed in many different ways, you can eat it plain or sprinkle over rice or even a salad.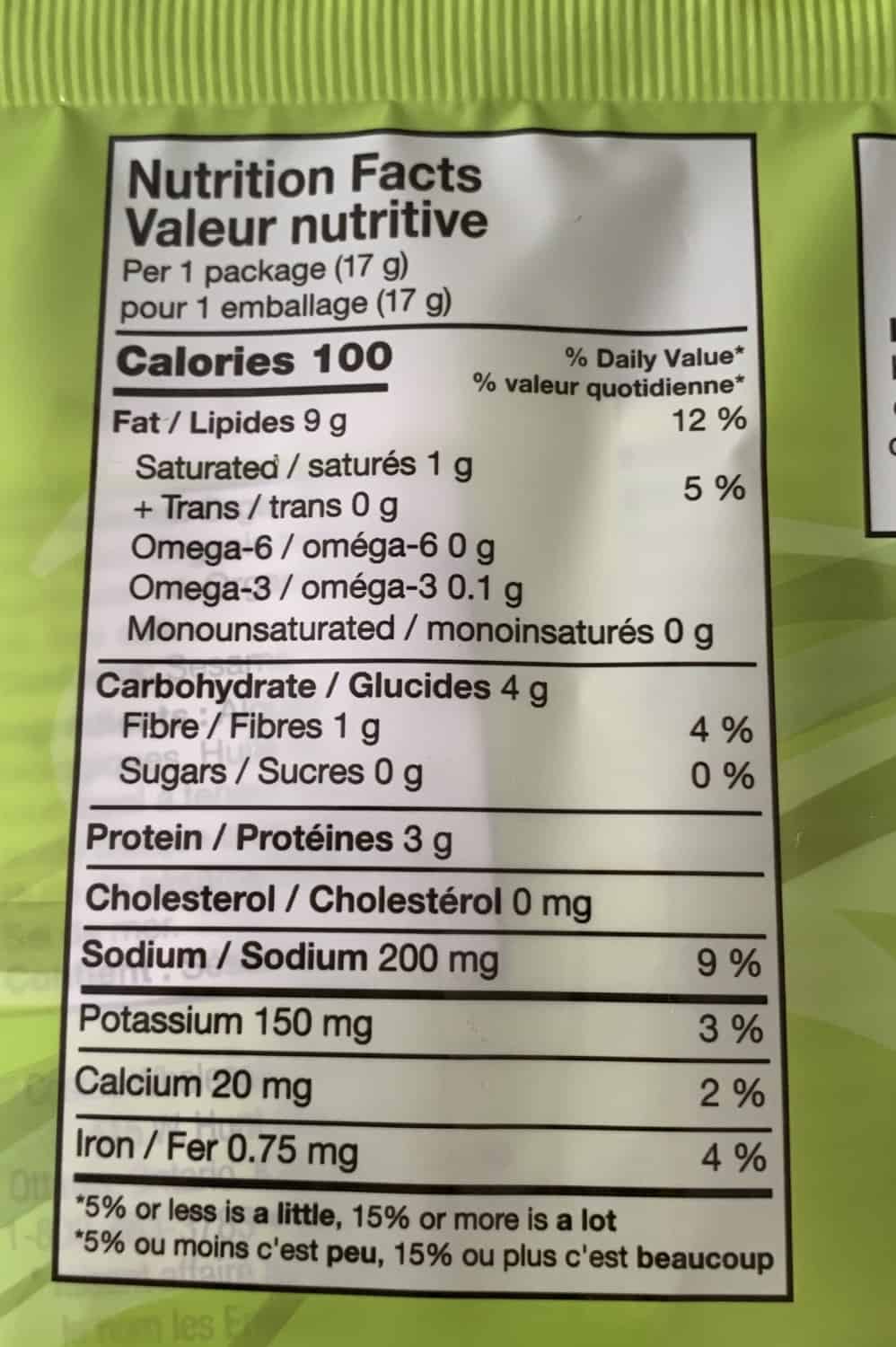 Nutrition
One package is 100 calories, one gram of fibre, three grams of protein, 200 mg of sodium and nine grams of fat. The ingredients list is short and sweet with only four ingredients listed!
Obviously I won't be buying this again because I just didn't love it but if you like seaweed I would definitely check this out for a healthy snack!
Taste: 5/10 (I didn't like it at all, but my seaweed loving brother-in-law did!)
Cost: 6/10
Convenience: 10/10
Nutrition: 9/10
Any interesting ideas on how to use this seaweed?