Is anyone else trying to eat up all their Christmas treats?
Remember when I reviewed the Costco Kirkland Signature Peanut Butter Cups? Well Sean absolutely loves these cookies I make with leftover peanut butter cups. I keep constant tabs on things that are in our freezer, fridge and pantry and when I feel like there's an item that's been in there too long I need to find a way to use it up so it doesn't get wasted. These cookies are soft, thick and super decadent. They freeze wonderfully and are loved by those who enjoy peanut butter and peanut butter cups. I've brought these to potlucks in the past and never have any to take home.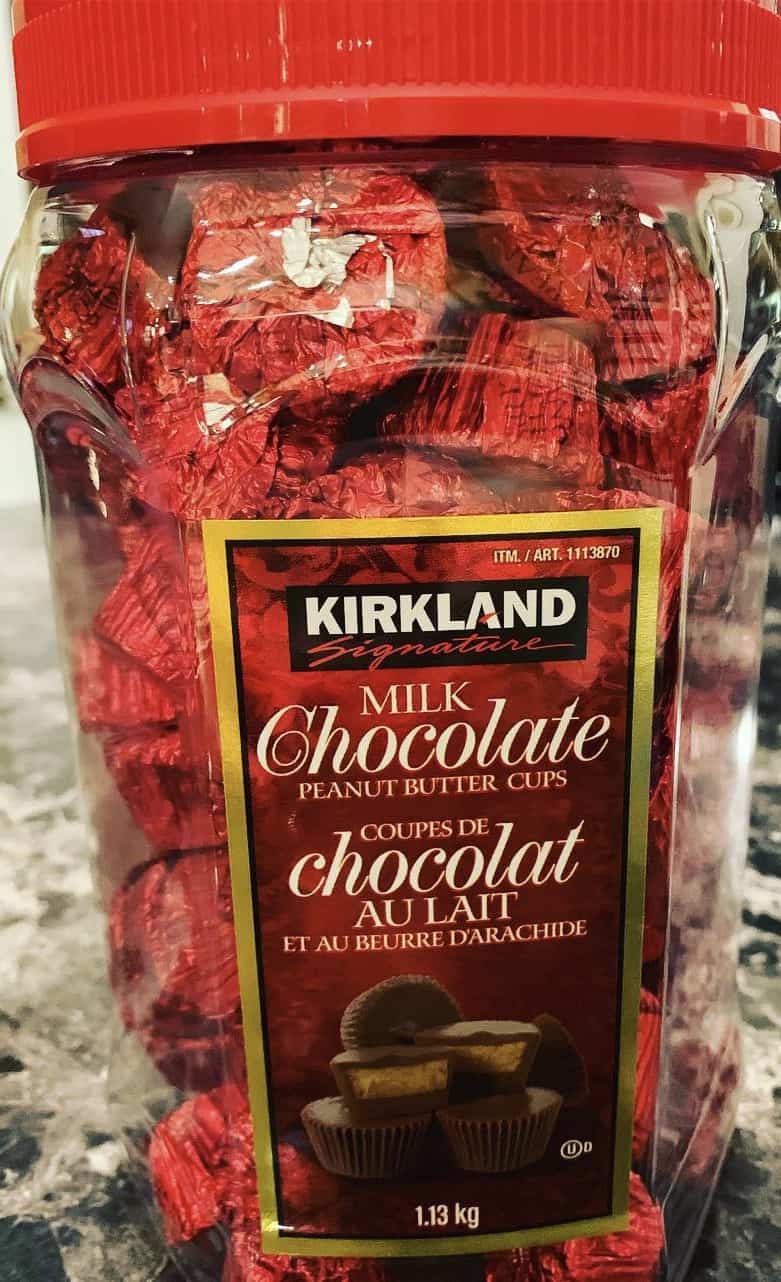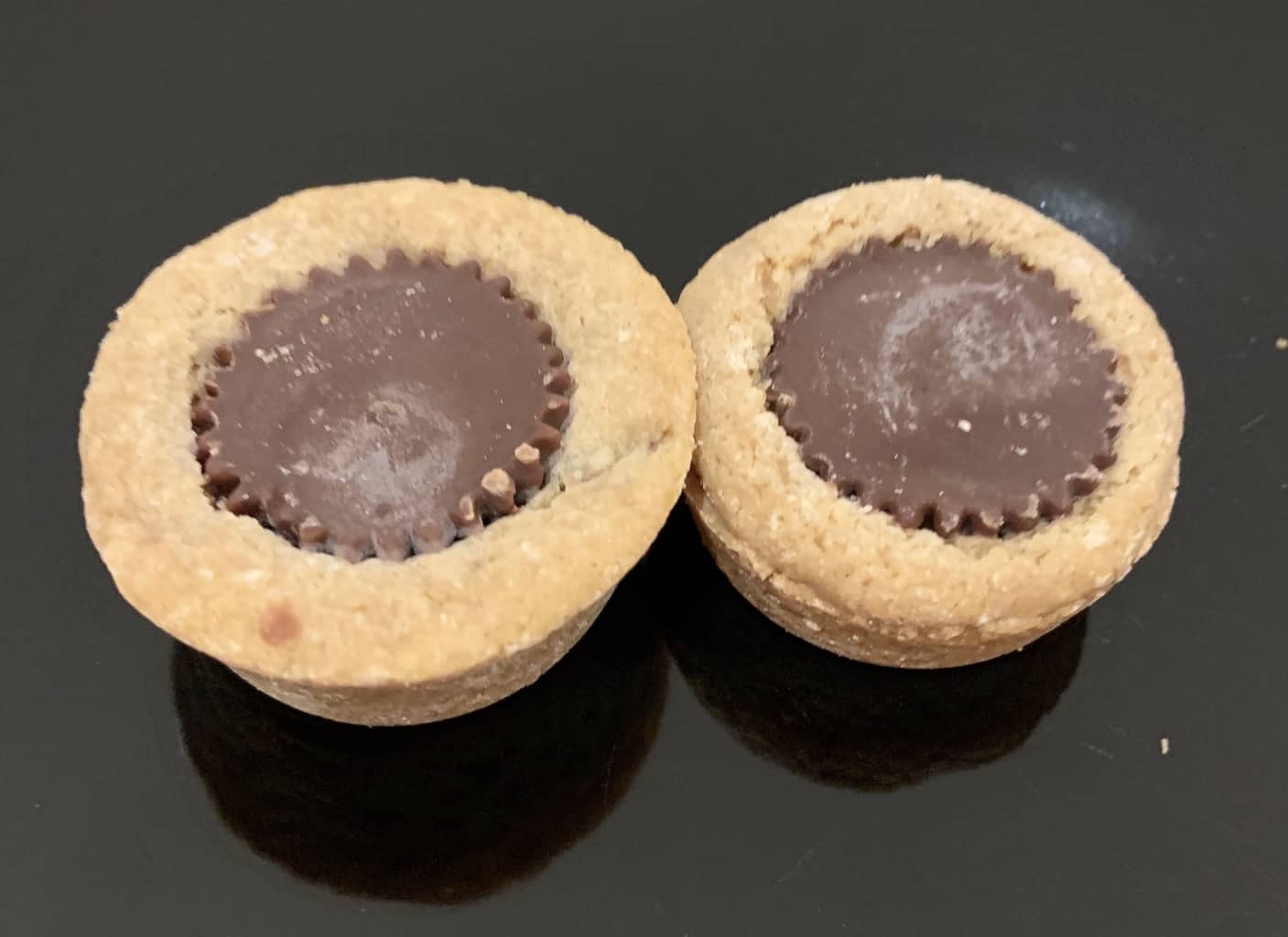 Ingredients
½ cup unsalted butter
½ cup packed brown sugar
¼ cup white sugar
1 large egg
¾ cup peanut butter (any kind but I don't recommend crunchy, lower fat is fine)
1 teaspoon vanilla
1 ¼ cup all-purpose flour
1/2 teaspoon baking soda
¼ teaspoon salt
22 to 24 Costco Kirkland Signature Peanut Butter Cups, unwrapped.
Directions
1. Using a mixer or by hand cream together the butter and sugars. Once done add the egg and beat until combined.
2. Next add peanut butter and vanilla and beat until well mixed.
3. In a separate bowl combine your dry ingredients and whisk them together, pour dry ingredients into wet and stir until nice and mixed.
4. Cover dough in bowl with saran wrap, place in refrigerator for 2 hours.
5. Remove dough from the refrigerator and let it warm up just slightly. Roll dough balls that are about 1.5 tablespoons large. Place each dough ball into individual slots on a mini muffin pan (no need to push down or spread the dough ball out). *If you don't have a mini muffin pan you can just make regular cookies by rolling the ball and putting on a cookie sheet and then putting the peanut butter cups in the middle of the cookie after they're baked*
6. Preheat oven to 350 degrees Fahrenheit, bake dough balls for 10 minutes and remove from oven. After one minute place a Kirkland Signature Peanut Butter Cup in each dough ball while they're still in the mini muffin pan. Place mini muffin pan in the fridge for 10 minutes.
7. After 10 minutes, remove from fridge and use a knife to gently loosen the cookies from the mini muffin tin, cool on a cooling rack for 30 minutes.
Any questions?! Let me know!