Fresh, high quality nuts for a decent price!
Please note that this review was not paid for or sponsored by any third party. I purchased this product with my own money and the opinions in this review are strictly my own. I am not affiliated with Costco or any of its suppliers. I am just a fan of the company. I write these reviews to help my fellow shoppers.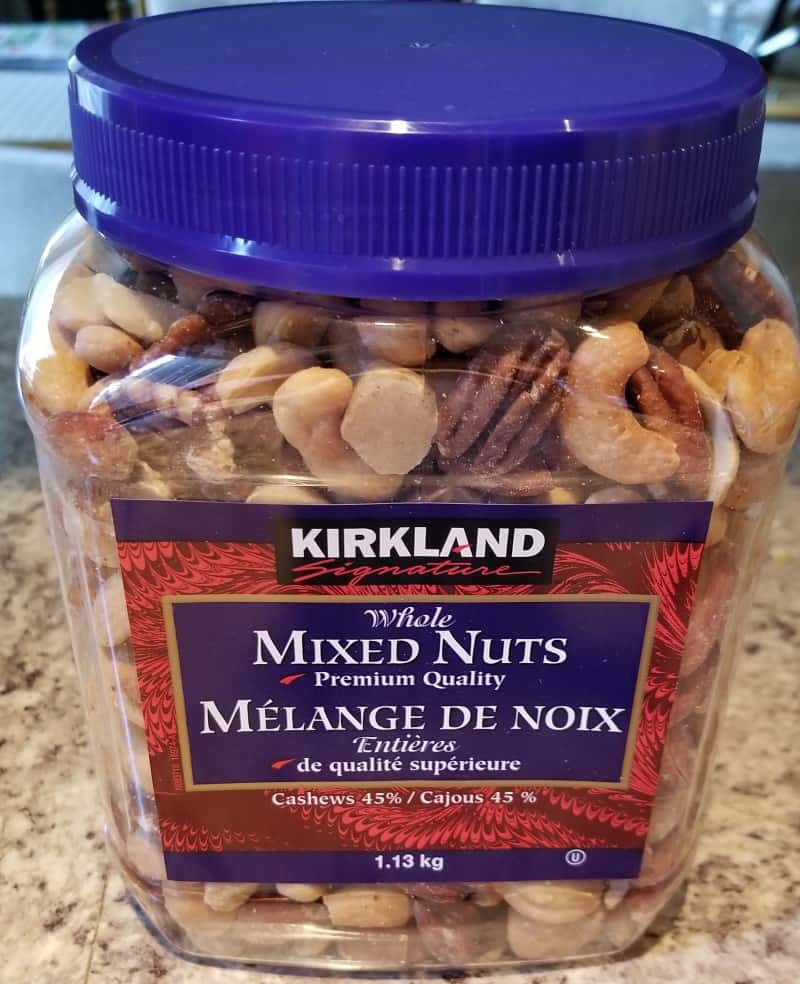 Generally I do not crave nuts like I do chocolate. My parents always have cans of generic peanuts laying around on their kitchen counter and I never feel the need to open them up and eat them when I visit. However around any holiday these Costco Kirkland Premium Quality Mixed Nuts show up pretty much everywhere I go and I cannot resist these.
I wanted to include these on the blog due to the fact I think, hands down these are the freshest, highest quality nuts you can purchase at the most reasonable cost. Most "mixed nuts" are 90% cashews or peanuts and 10% pecans, almonds and brazil nuts. Not these though. The Costco Kirkland Mixed Nuts have an even distribution of cashews, almonds, brazil nut, pecans even include expensive, hard to find, macadamia nuts.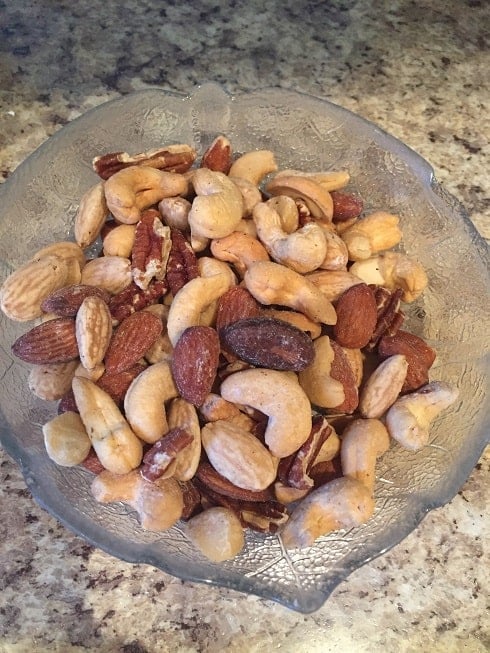 These taste great and are seasoned just slightly with salt and I've never encountered a stale nut or one that has gone bad. Which can happen with nuts FYI! They also come conveniently in a resealable plastic container which helps keep them fresh. I recommend washing the container when you're done and reusing it for either cookies, candies, homemade caramel popcorn, etc. Due to the fact these are already salted I do not recommend baking with them, however they make a great snack to bring to a gathering or even to bring as a snack at work.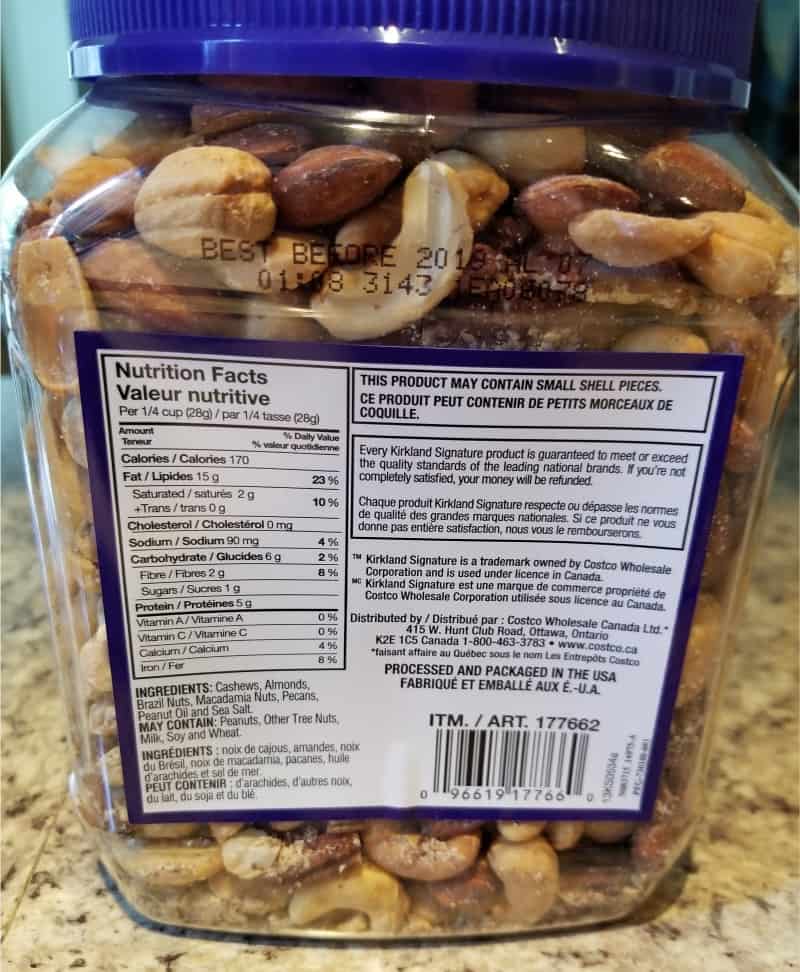 It is a basic fact that nuts are high in calories and fat, however they're healthy fats. If you eat a small amount of nuts it's a great way to get your healthy fats in which are essential for your skin, nails, hair and overall health. The problem with these is that they are SO good that 1/4 cup (170 calories, 15 grams of fat) seems like nothing and you probably could easily eat 2 cups while playing a game with family or watching TV. The amount of sodium is actually not too bad for the serving size of 1/4 cup. 90mg of sodium is nothing compared to a lot of other foods.
These aren't cheap. $19.49 CAD for the container, but when you consider the amount you are getting for that cost and the fact that it's macadamia nuts, pecans, cashews, almonds and brazil nuts and there's not any cheap peanuts then it seems quite reasonable. Plus you get a nice container that keeps the nuts fresh and is reusable.
Snacks do not get more convenient than this. Basically open, eat, reseal.
In summary, if you like nuts, these are a great purchase. Have you ever considered showing up to a potluck or office party with a thing of high quality nuts? I have and people love it. They always get polished off. Also I feel like these are a staple must have item around any kind of holiday such as Christmas
Nutrition: 7/10 (moderation is key with these)
Taste: 9/10
Cost: 6.5/10 (on the pricier side)
Convenience: 10/10
What's your favorite kind of nut? Mine is definitely macadamia nuts!