My go-to for Thanksgiving Pumpkin Pie
Please note that this review was not paid for or sponsored by any third party. I purchased this product with my own money and the opinions in this review are strictly my own. I am not affiliated with Costco or any of its suppliers. I am just a fan of the company. I write these reviews to help my fellow shoppers.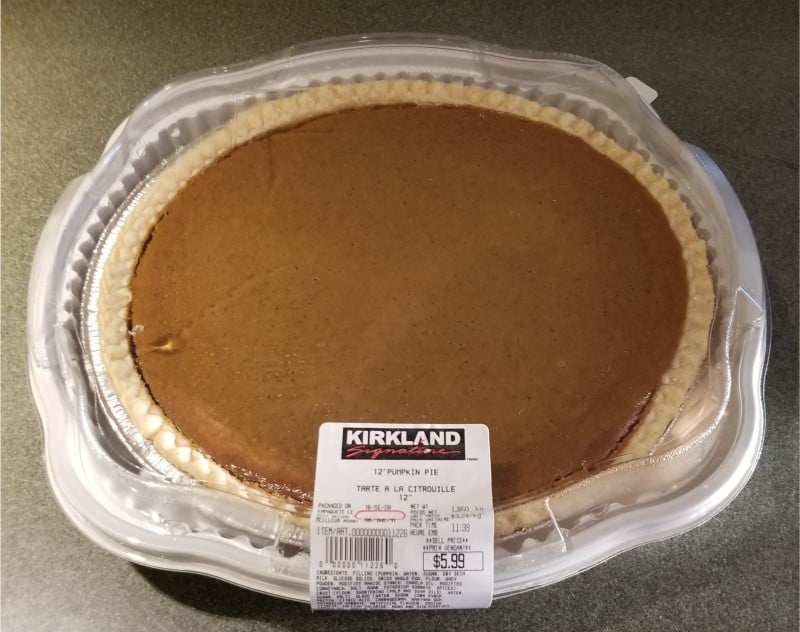 Costco Pumpkin Pie is something Costco is definitely "known for" it's something you see in a ton of people's carts around the holiday season. I buy a Costco pumpkin pie every year because making my own from scratch is a little too labor intensive for me.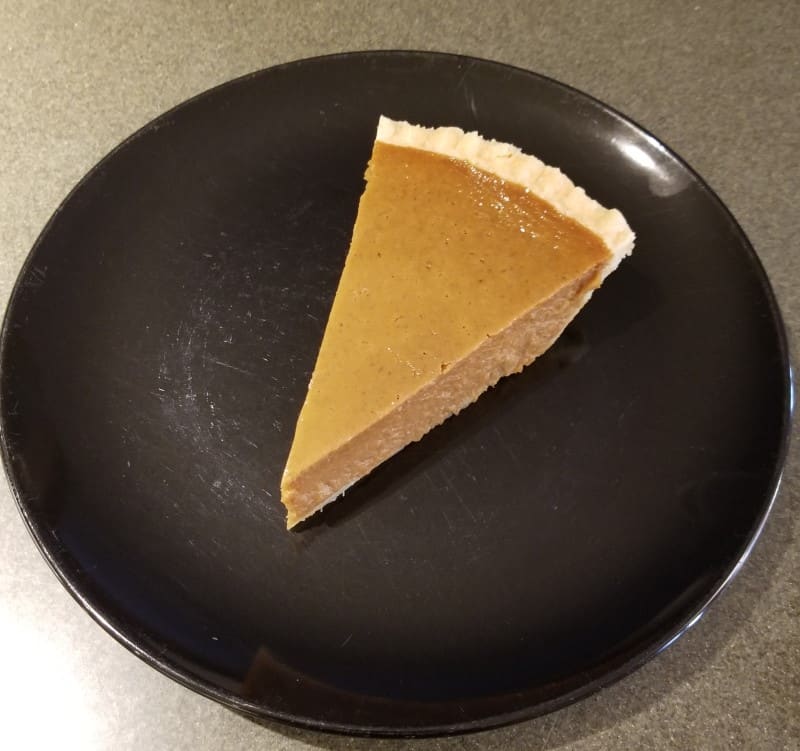 I think the Costco pumpkin pie is pretty tasty considering the cost. The filling is extremely soft with a hint of warmth from the nutmeg and cinnamon and there's a discernable pumpkin flavor. The crust is soft, flaky, butter and not too crispy or thick.
Costco Pumpkin Pie comes in a large protective plastic container that can be resealed after opening. I like to slice mine up into individual pieces and then place the entire container in the freezer. This makes it super easy to grab a slice to defrost whenever I feel like it.
This huge 12 inch pie is $5.99 Canadian. It's almost unbelievable how cheap it is considering how good it tastes. To buy all the ingredients for Pumpkin Pie from scratch, you're probably looking at more than $5.99.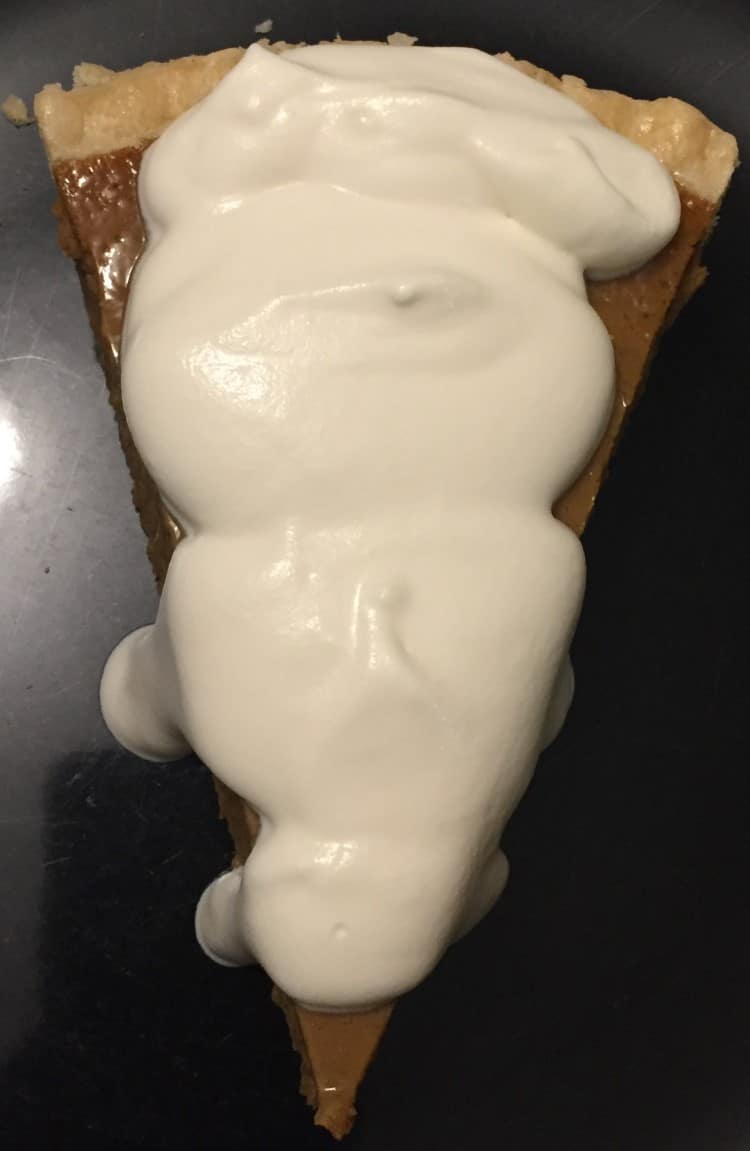 Basically I don't think it's possible to find a tastier, cheaper pumpkin pie. If you make your own pie from scratch, I commend you! Even if you do a Costco pumpkin pie is great to have as a backup.
Taste: 10/10
Cost: 10/10
Convenience: 10/10
Nutrition: 1/10
What's your favorite Thanksgiving dessert? Do you prefer whipped cream or ice cream with your pumpkin pie?