Everything you need to know about the famous Costco Pumpkin Pie!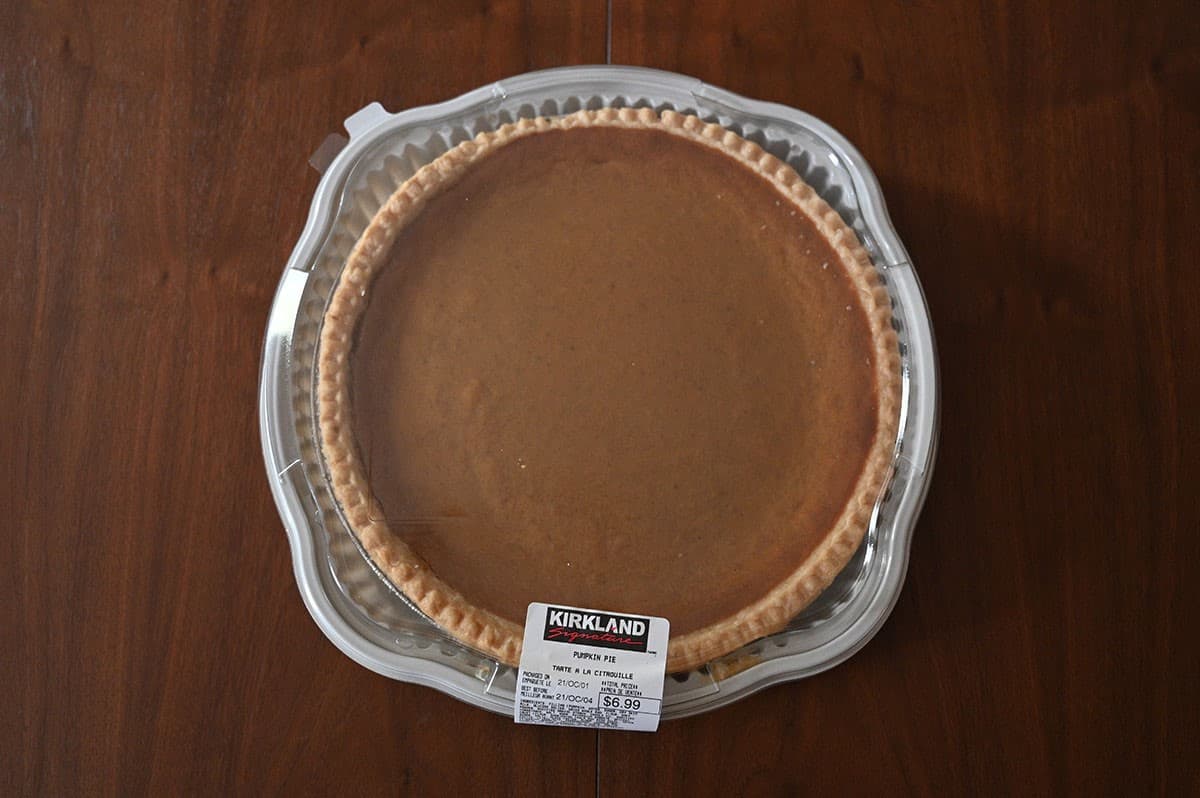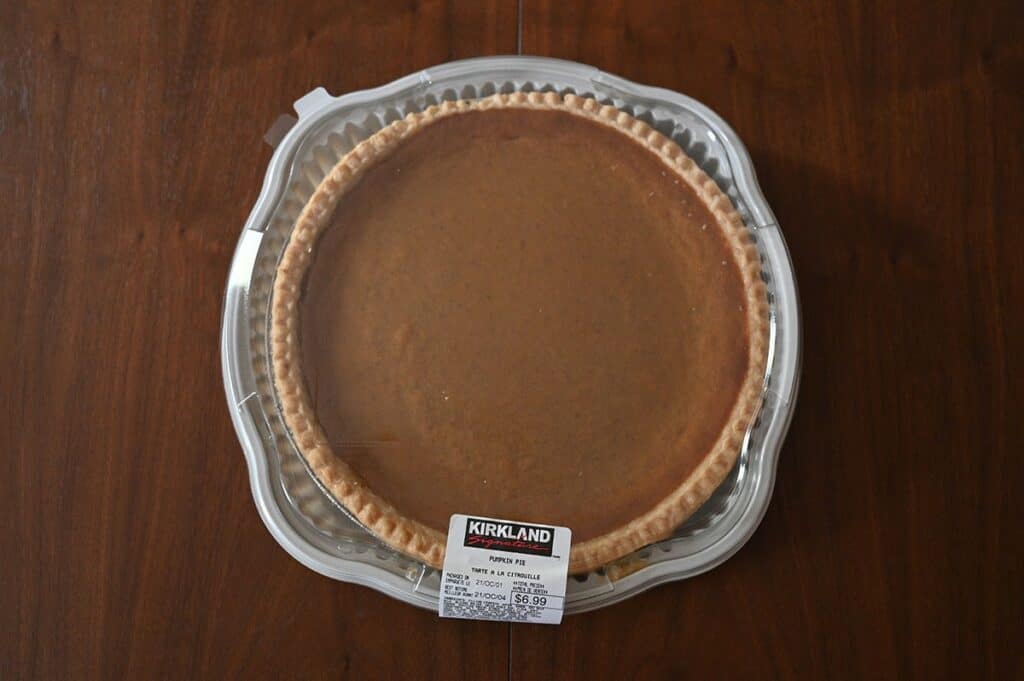 Today I'm reviewing the Costco Kirkland Signature Pumpkin Pie. This is an item that Costco shoppers go crazy for every Thanksgiving and Christmas, probably because it's so good and ridiculously cheap.
Location in Store
You can find the Kirkland Signature Pumpkin Pie in the bakery section, the item number is 11226.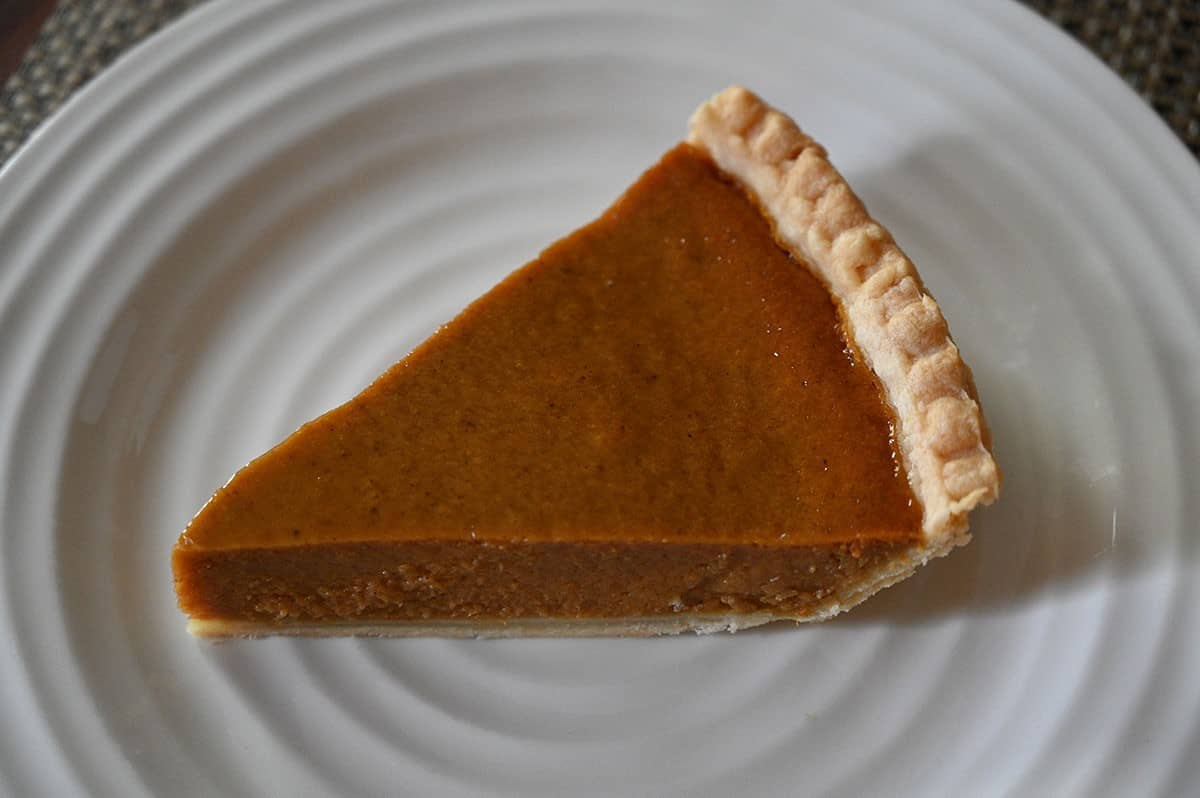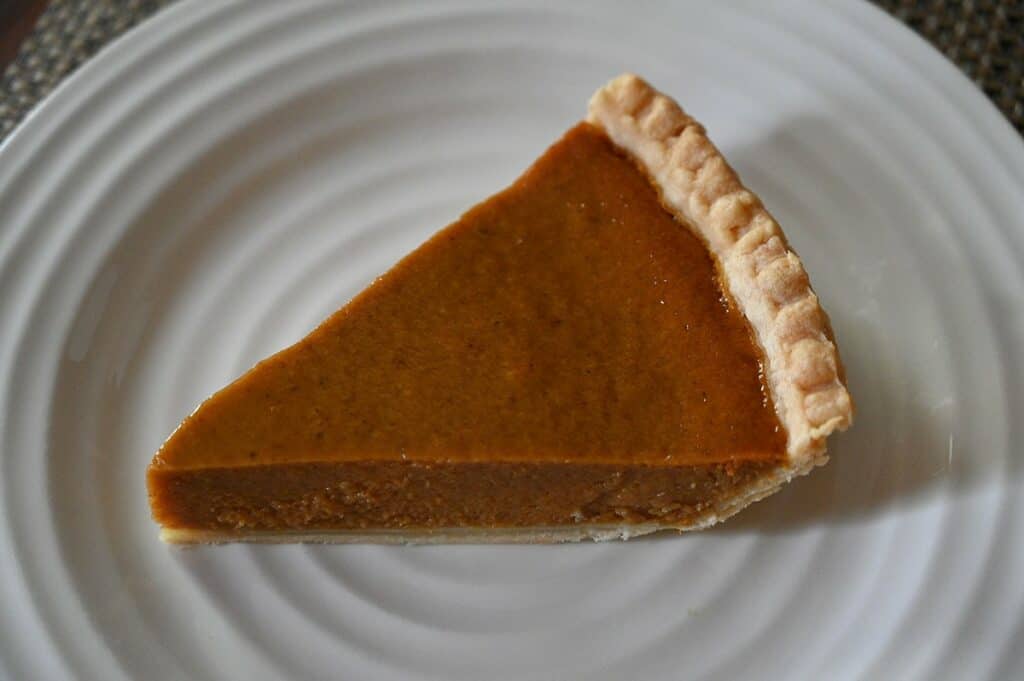 Taste
The Costco Kirkland Signature Pumpkin Pie is really delicious and comparable to fancy bakery pumpkin pies I have purchased, not as good, but comparable.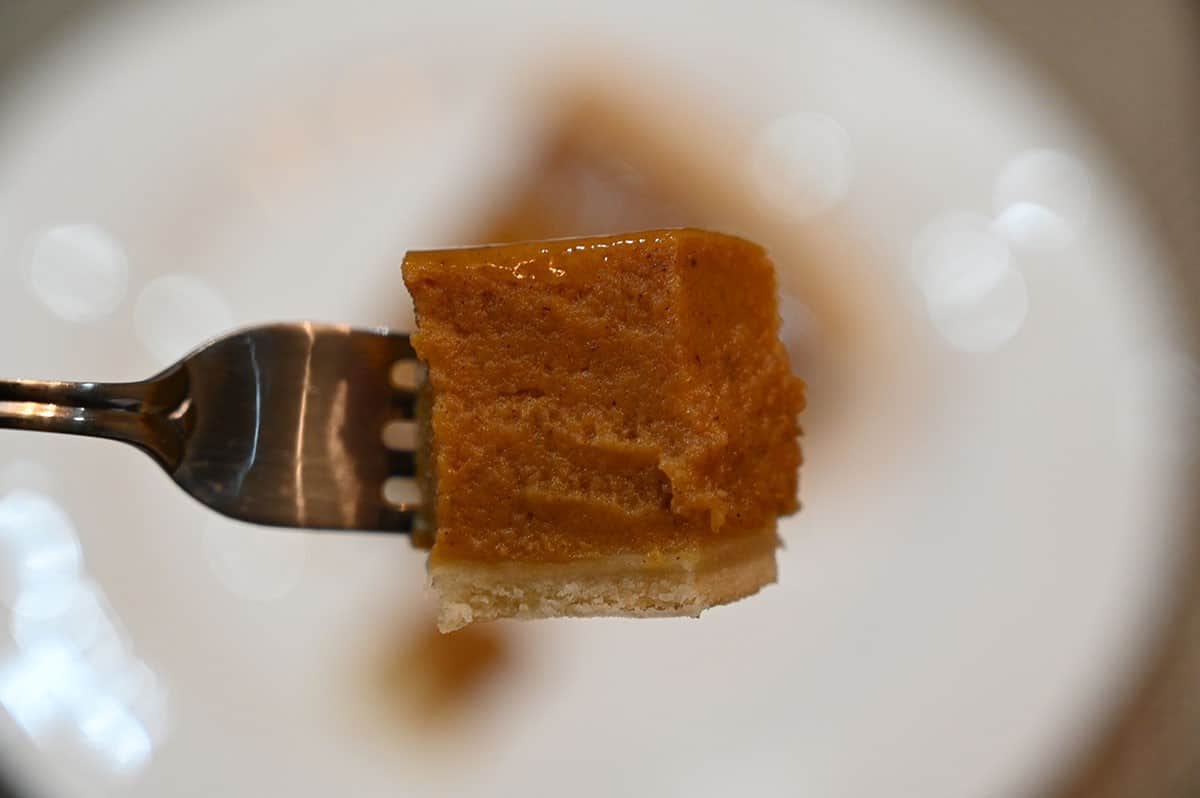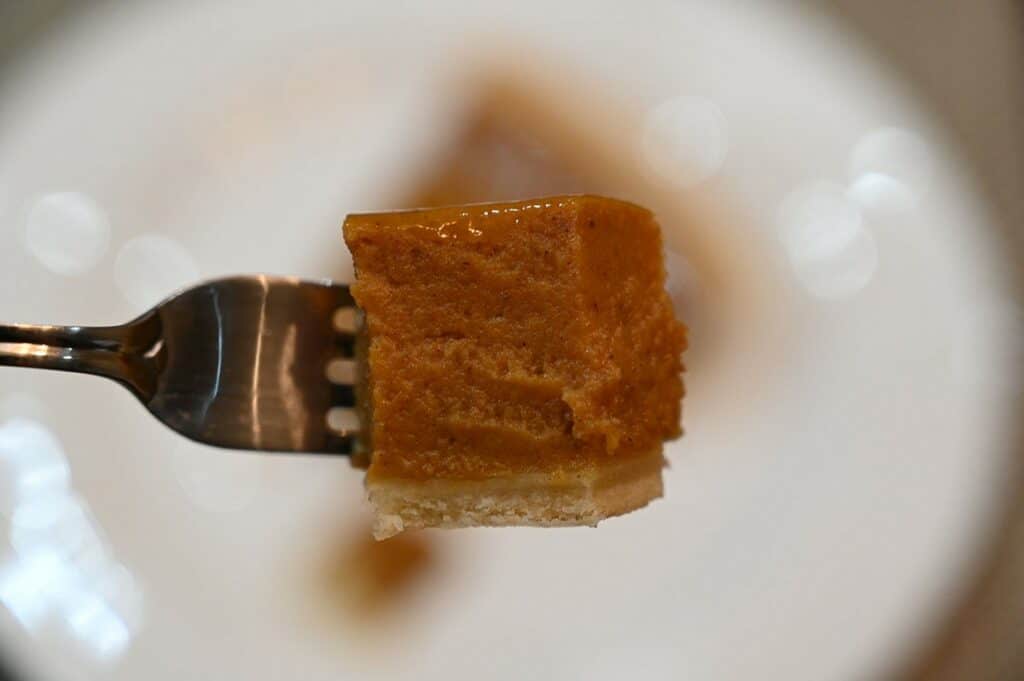 The filling is soft, sweet and has slight hints of nutmeg and cinnamon. The spices are definitely not strong and are well balanced and blend well with one another. The crust is buttery, flaky and soft. Not overly crisp or hard.
Often I find pie crust lacks flavor and is very dry but I always finish my Costco Kirkland Signature pie crust. The texture of the filling is soft but not too soft.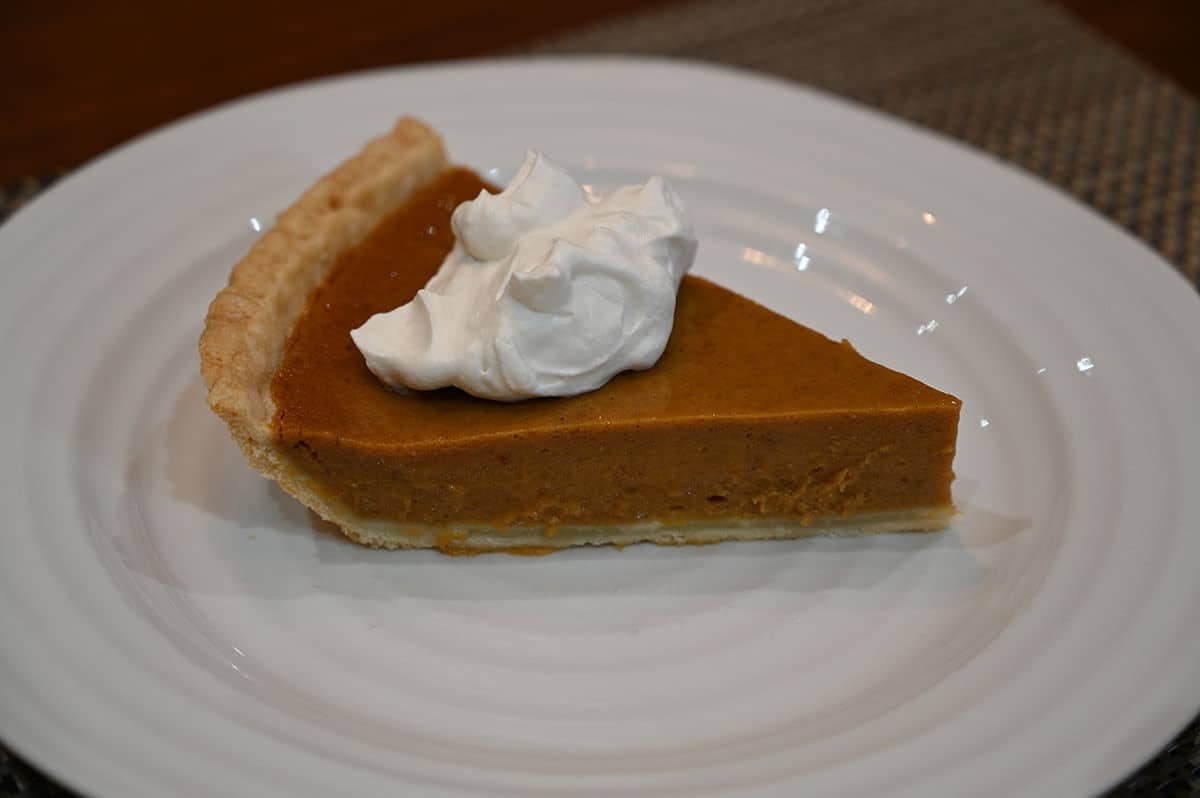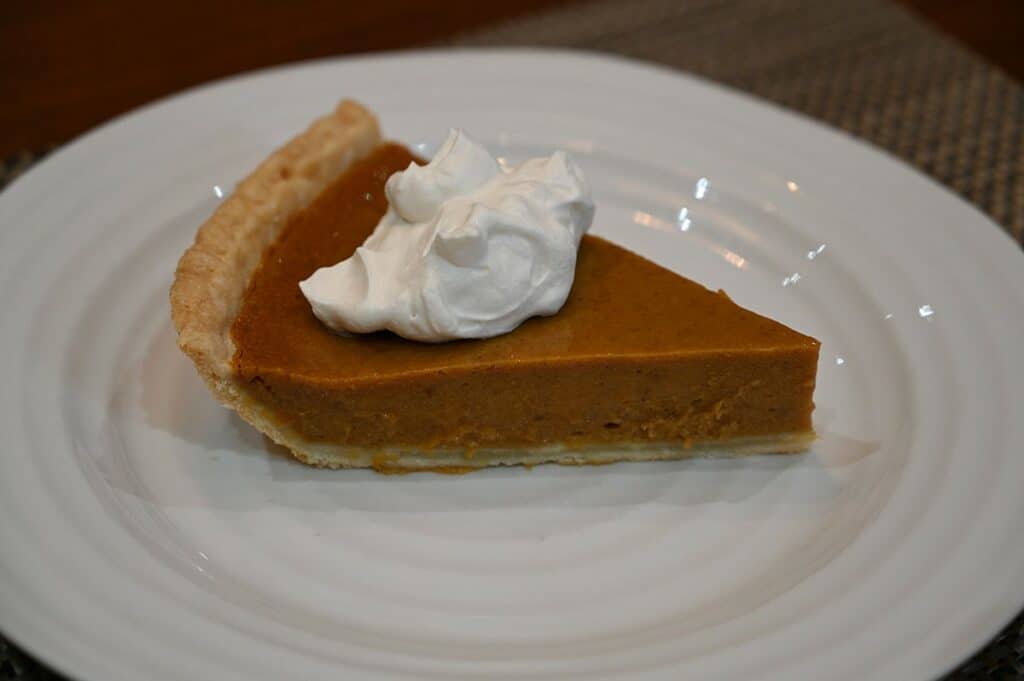 Cost
This is by far, hands down probably the best tasting cheap, grocery store pumpkin pie. Only $6.99 Canadian for this giant pie.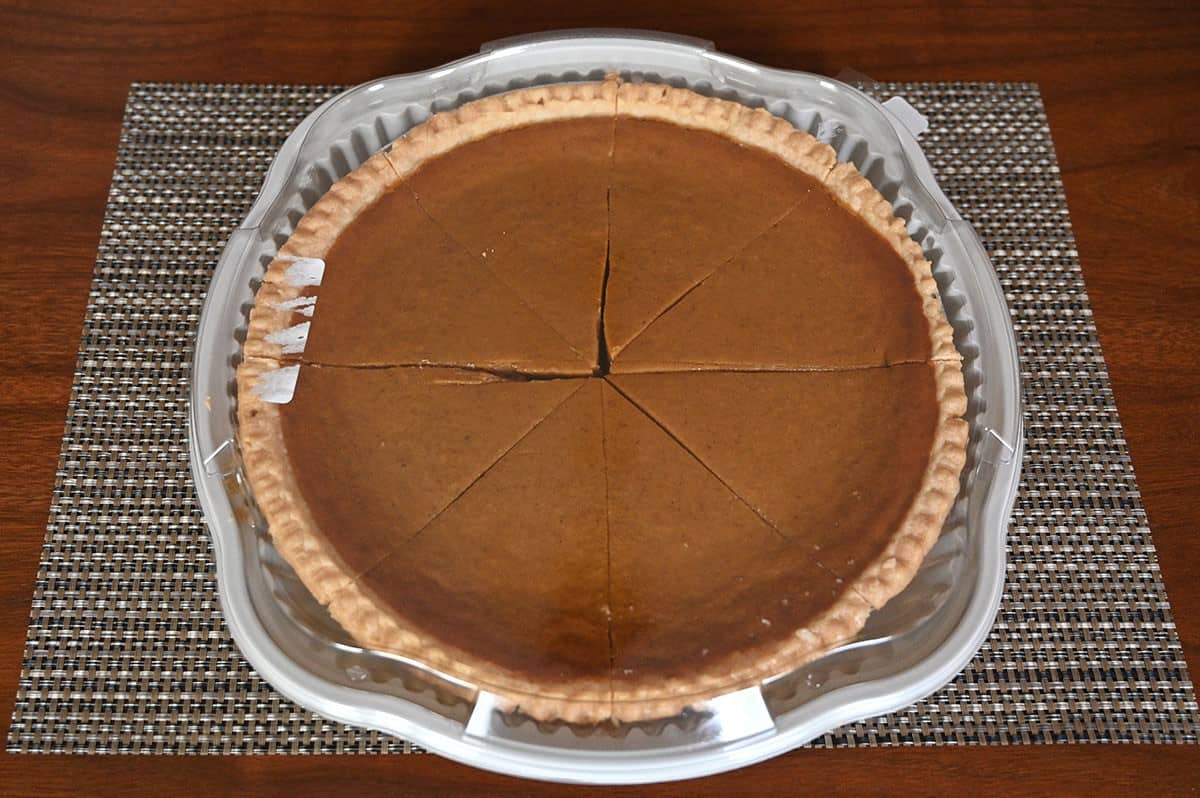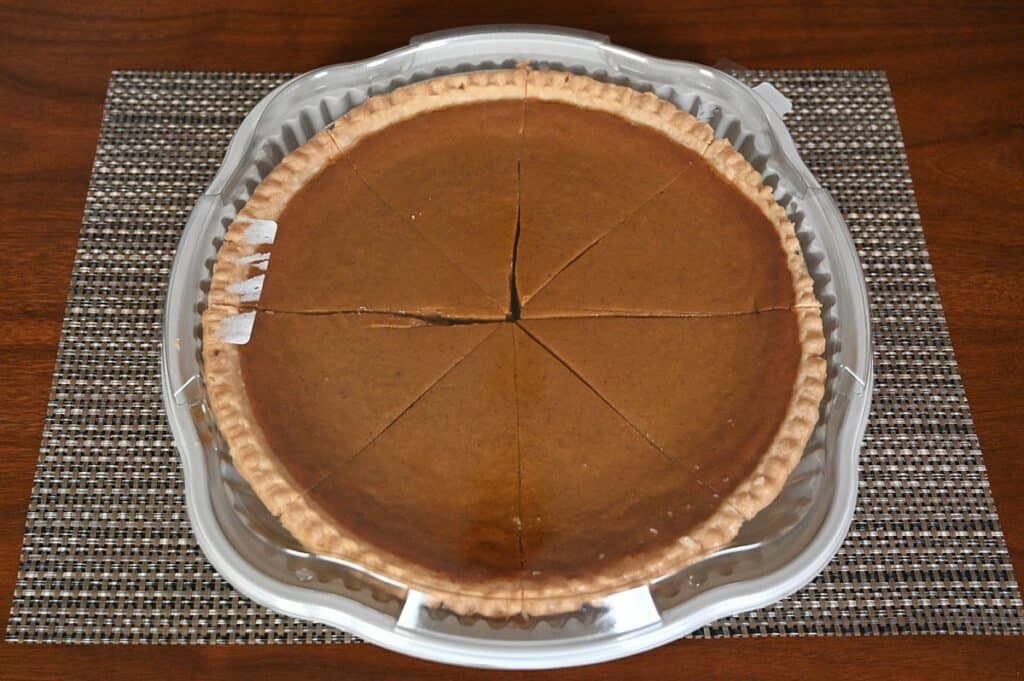 Convenience
So I want to talk about the slime, moisture, gel or wet stuff that some people seem to encounter on their Costco Kirkland Signature Pumpkin Pie. It's the glaze listed in the ingredients to keep the pie moist! I too noticed this on my pie. I think it also is from condensation in the pie container.
The extra moisture is not present on the first day the pie is packed, I've found. Therefore I suggest finding a pie that's packed the day you're buying it. Slice your pie and pop it in the freezer the same day you buy it to prevent any excess moisture on top of the pie.
To remove moisture from my pie that happens if I leave it sitting out on the counter or buy a day-old pie, all I do is take a paper towel and soak up the moisture gently with the paper towel and then immediately freeze it.
Try slicing the pie when you get home and immediately freezing it. Even if you're serving it for Thanksgiving. The pieces come out clean and it tastes just as good. The best before date is three days from the date the pie is packed on.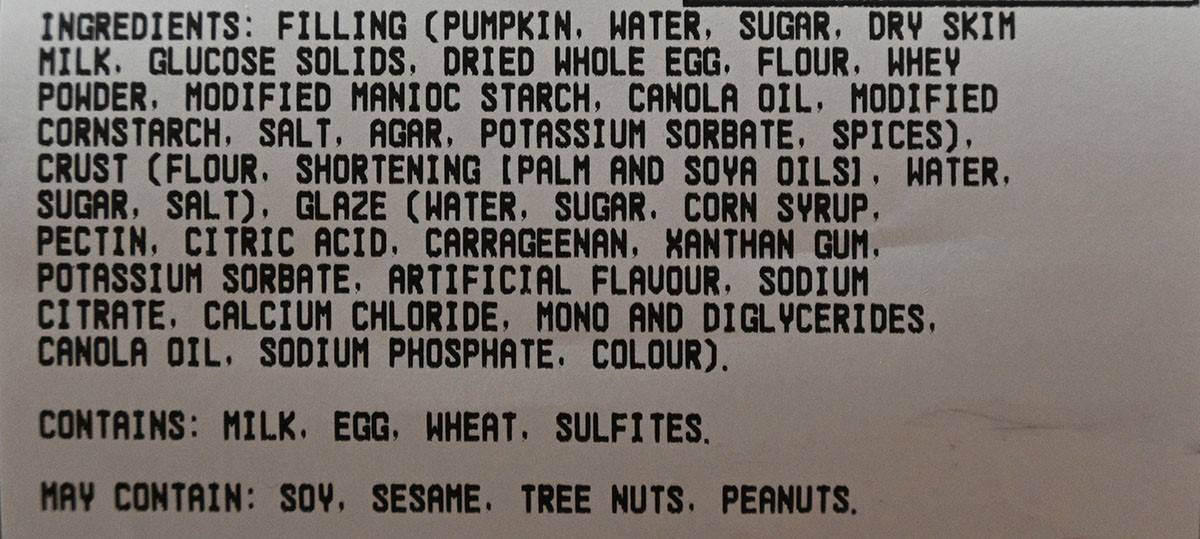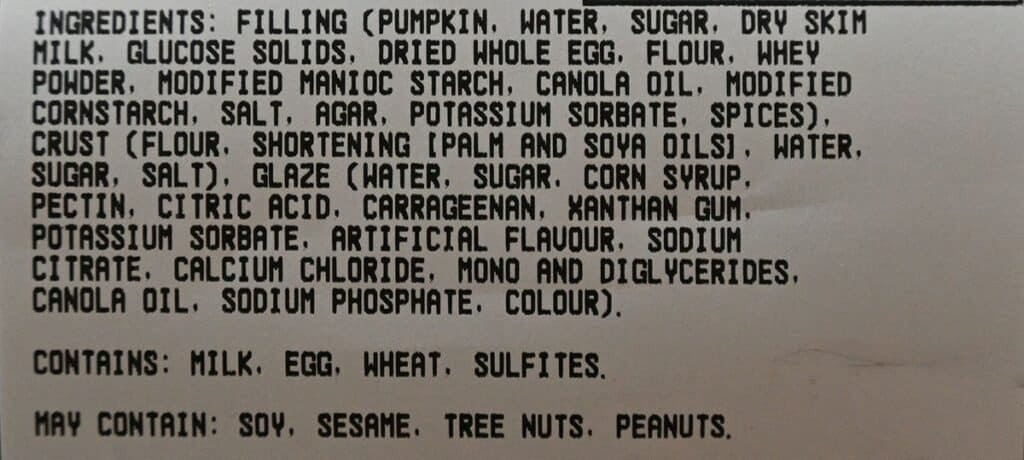 Nutrition
Calories
1/16th of the pie is 250 calories, nine grams of fat, 40 grams of carbohydrates, 260mg of sodium, two grams of fibre, 24 grams of sugar and four grams of protein.
This actually isn't as bad as I expected! The calories and fat aren't outrageous. If you're like me and cover your entire slice of pie in whipped cream than you might be looking at a few more fat and calories but these things are meant to be enjoyed!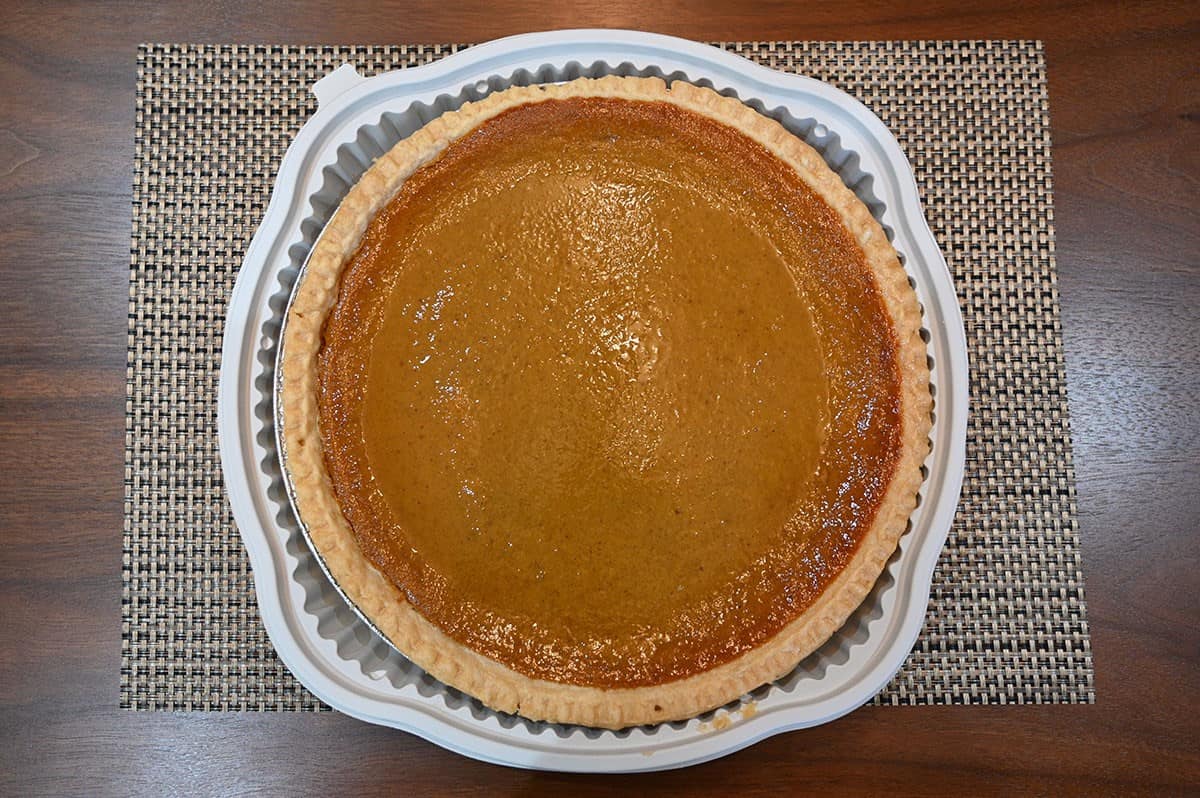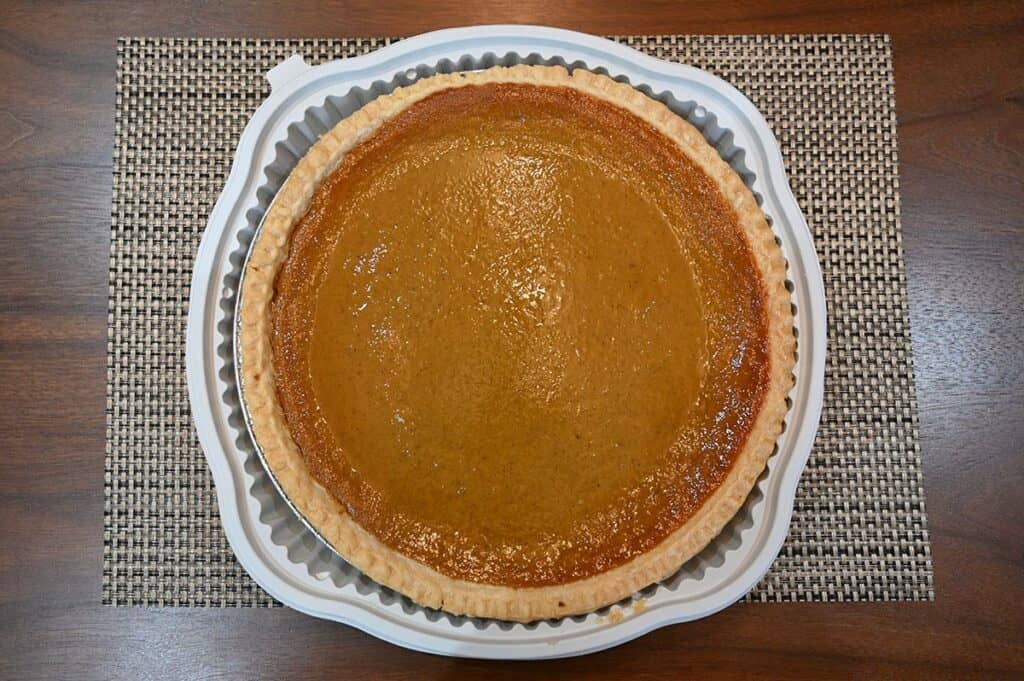 Ingredients
When I make a homemade pie I know exactly what I'm putting into it. When I buy a pie from a grocery store I know that it's going to be full of ingredients I normally wouldn't use at home. For example, the Costco Kirkland Signature Pumpkin Pie has soy oil and palm oil.
Scoring
Taste: 8/10
Cost: 10/10
Convenience: 10/10
Nutrition: 0/10
Overall
Must buy!
The Costco Kirkland Signature Pumpkin Pie feeds a ton of people, tastes pretty good and also is unbelievably cheap!
What do you think of the Costco Kirkland Signature Pumpkin Pie?
Please note that this review was not paid for or sponsored by any third party. This product was purchased by Costcuisine for the purpose of producing this review. The opinions in this review are strictly those of Costcuisine. Costcuisine is not affiliated with Costco or any of its suppliers. In the event that Costcuisine receives compensation for a post from the manufacturer of a product or some other third party, the arrangement will be clearly disclosed (including where the manufacturer of a product provides Costcuisine with a free sample of the product).