A really sturdy chip for dipping!
Please note that this review was not paid for or sponsored by any third party. I purchased this product with my own money and the opinions in this review are strictly my own. I am not affiliated with Costco or any of its suppliers. I am just a fan of the company. I write these reviews to help my fellow shoppers.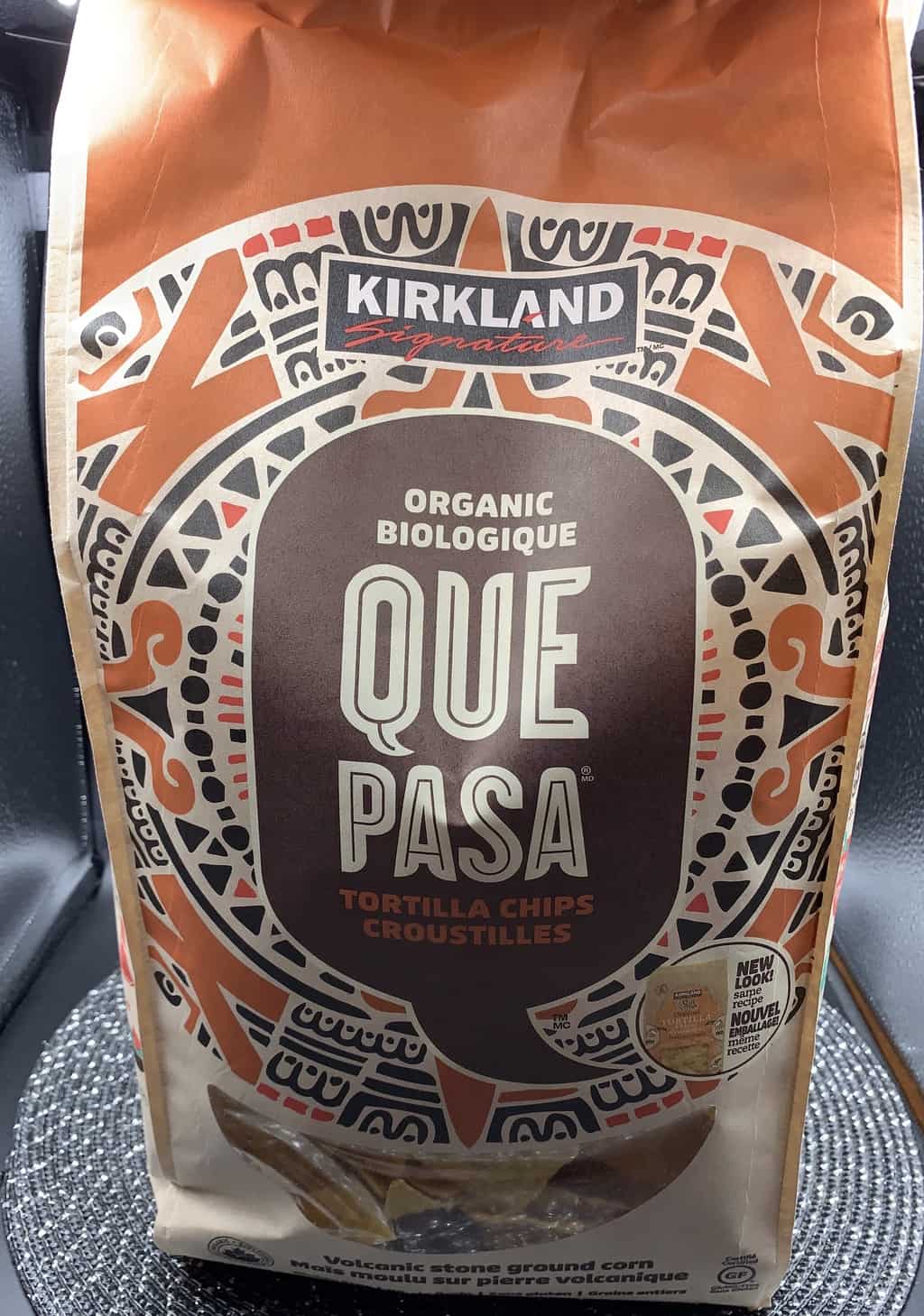 I absolutely love tortilla chips and salsa or fresh avocado I especially enjoy them as a snack while I'm making tacos or fajitas or my taco salad recipe. Costco has a few tortilla chip choices to choose from so today I wanted to review the Costco Kirkland Signature Que Pasa Organic Tortilla Chips.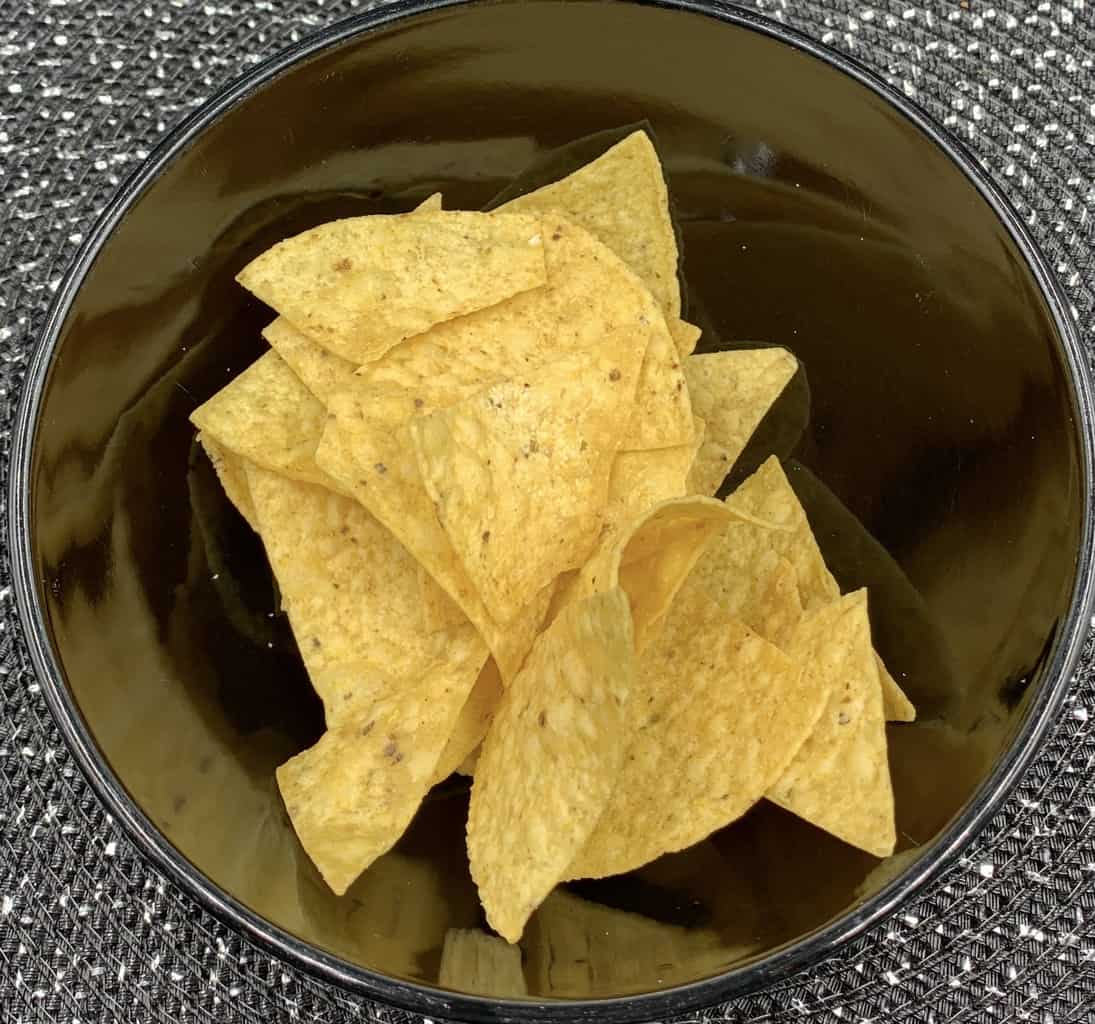 Taste
The first thing I'll say about the taste of these is that they're very simple, in a good way. The ingredients list is only a few ingredients long so it's no surprise these taste natural and like they're made of wholesome, real ingredients. Basically they taste like organic stone ground corn with not much else added. I noticed is that the Que Pasa chips don't taste very salty which is not a bad thing considering most of the time we dip tortilla chips into salty salsa or guacamole or even smother them in melted salty cheese and THEN dip them. If you eat them plain you may enjoy the lack of saltiness or you may find they taste a bit bland and need a dip to go with them. They're a nice crisp, hard and sturdy tortilla chip which means they're perfect for dipping into thick guacamole or seven-layer dip.
Cost
This is a massive bag and only $5.99 Canadian. The chips are organic and the Costco price is much cheaper than the local grocery store price I would pay. This is an extremely reasonable cost.
Convenience
These are perfect to bring to a potluck or party. The bag is big enough that you don't have to worry about there not being enough chips to go with your dip. If you live alone and don't regularly eat tortilla chips you might find this large bag goes stale before you have time to finish eating them all. I find that if they're sealed with a clothes pin or clip the chips stay reasonably fresh for a few weeks.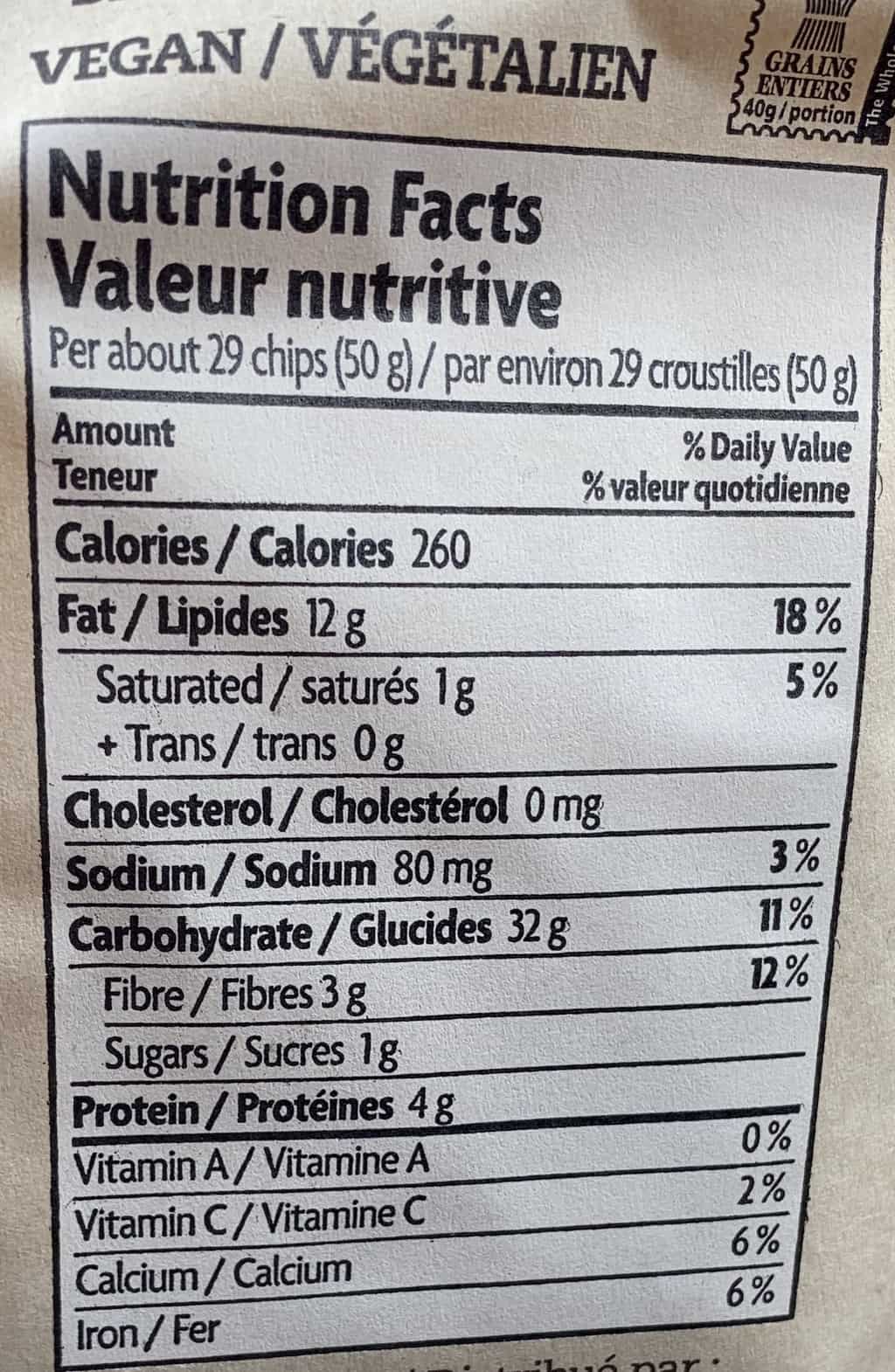 Nutrition
My taste buds weren't deceiving me, there's definitely less salt in these chips than other brands of tortilla chips. 29 chips is 260 calories, 12 grams of fat, 80 mg of sodium, three grams of fibre, one gram of sugar and four grams of protein. That's actually not bad at all for 29 chips! They're not full of calories, sugar or sodium. Also, the ingredients are organic and they're all natural ingredients, meaning there's no extra fake flavoring or additives. They're also VEGAN! So if you're vegan you can eat these chips.
These are a simple, natural tasting tortilla chip made with only basic ingredients and not a lot of salt is added to them. Due to their subtle flavor, I think these make a more suitable chip for dipping rather than eating alone. I wouldn't hesitate to enjoy these again with my all-time favorite Costco salsa!
Taste: 7.5/10
Cost: 9.5/10
Convenience: 10/10
Nutrition: 7/10
Which do you prefer – chips or popcorn? Salsa or guacamole? I would have to pick chips over popcorn and guacamole over salsa!