Love the flavor!
Please note that this review was not paid for or sponsored by any third party. I purchased this product with my own money and the opinions in this review are strictly my own. I am not affiliated with Costco or any of its suppliers. I am just a fan of the company. I write these reviews to help my fellow shoppers.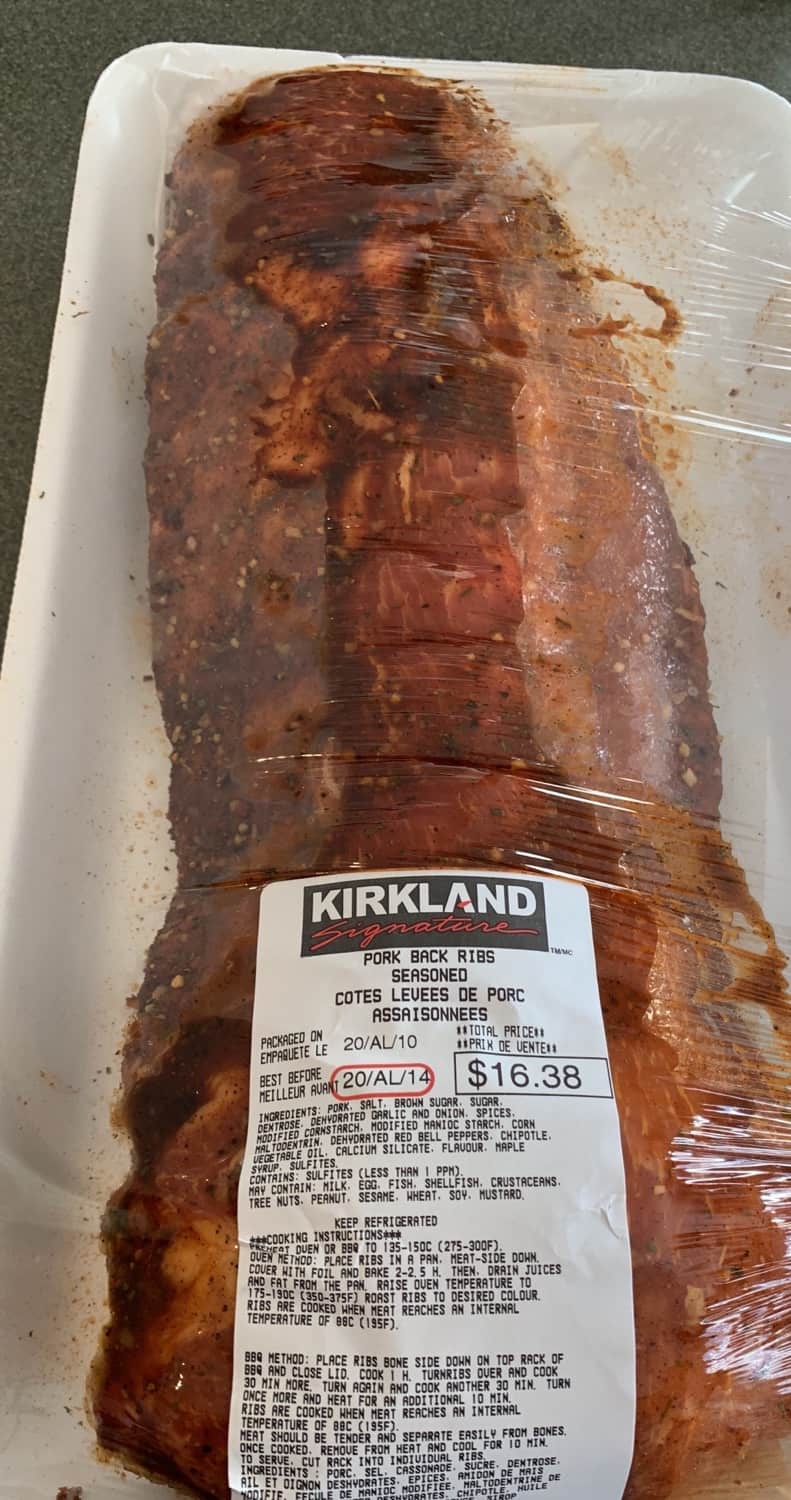 I'm reviewing an item that's been on sale recently! The Costco Kirkland Signature Seasoned Pork Back Ribs! We enjoyed these over the Easter weekend!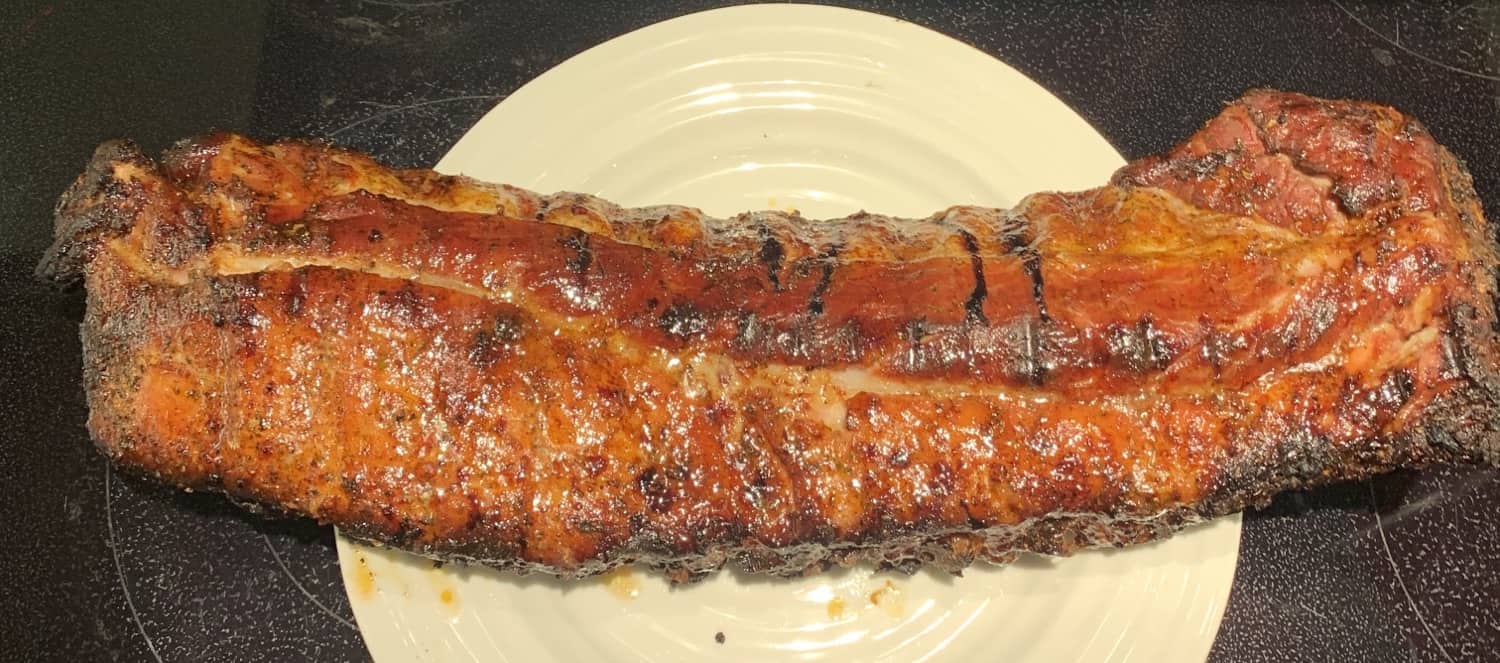 Taste
Okay, full disclosure here folks. My husband over-cooked these the first time we bought them (or so we thought). He had a hard time getting the barbecue at the right temperature so he said next time he wouldn't turn on all the burners. Despite being slightly charred on the outside, these were STILL delicious and way better than when he cooked them less! We bought them a second time and he cooked them to perfection (or so we thought) and they weren't at all as tender as when they seemed to be over-cooked. The seasoning on the ribs was very tasty, slightly sweet and smoky. I actually didn't need any barbecue sauce because the seasoning was flavorful enough. I was a little concerned about the quality of the meat and don't like a lot (if any) fat in my meat. The ribs were not just all bones and had a decent amount of meat on each bone. The meat was tender without a lot of fat and easy to pull off the bone.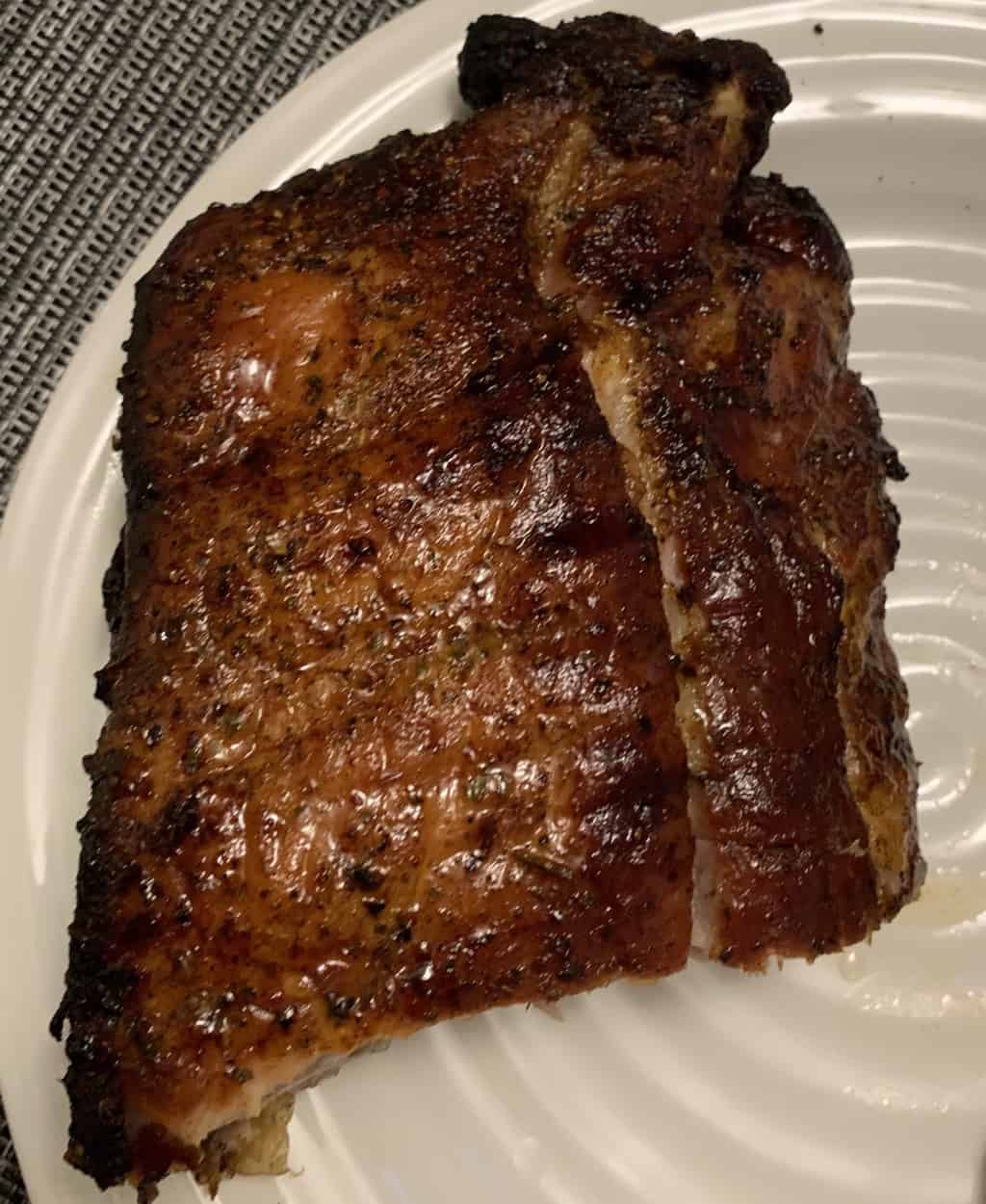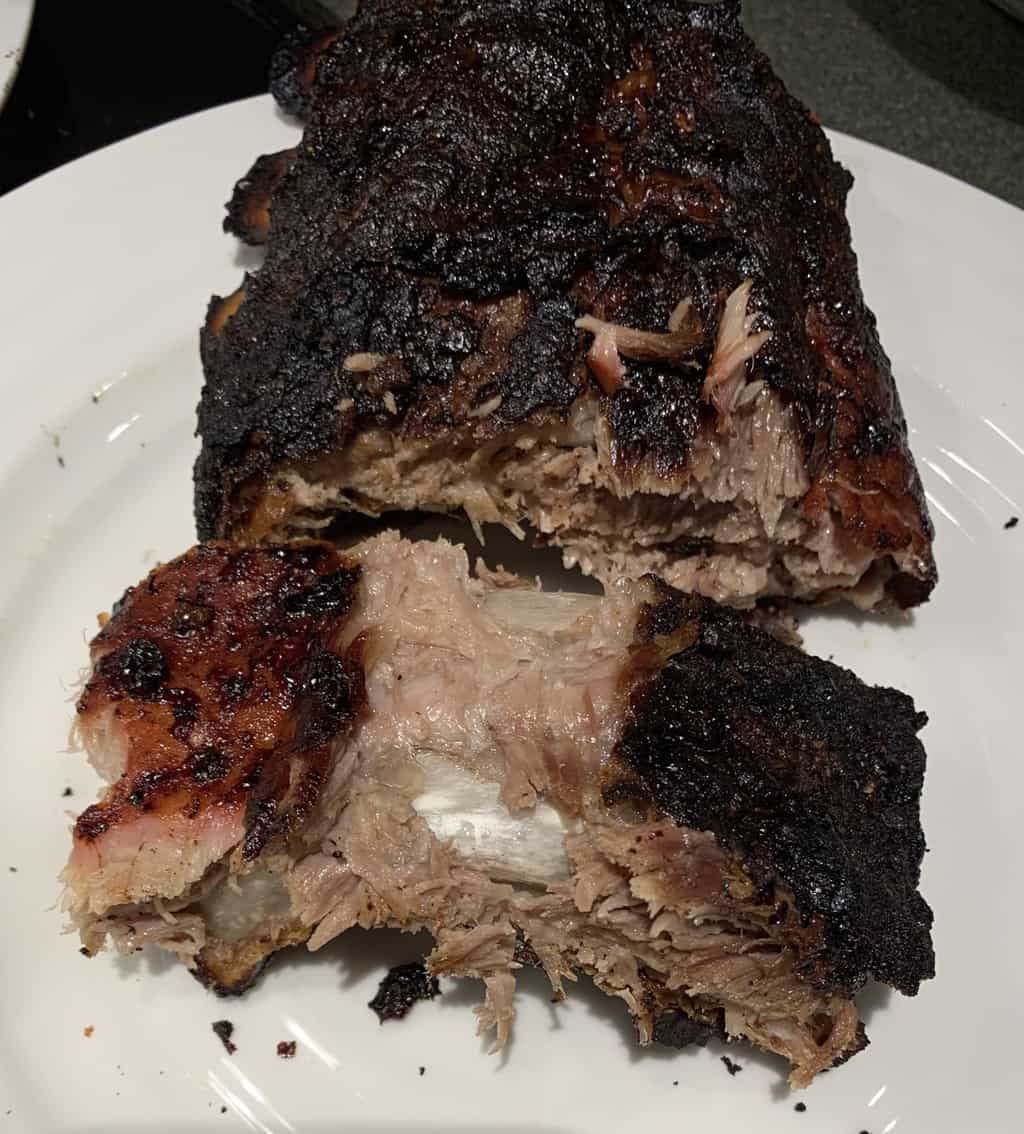 Cost
I bought these on sale for three dollars off! The regular price was $16.38, for $13.38 this is a steal of a deal! The ribs definitely fed both my husband and if my husband's appetite wasn't so large we would have easily had leftovers.
Convenience
Warning! These take a LONG time to cook! So if you're super hungry and pull these out of the fridge wanting to eat them in like a half an hour you're out of luck. They take about 2.5 hours whether you cook them in the oven or on the BBQ. Also if you're not a BBQ master you may overcook the ribs like my husband did!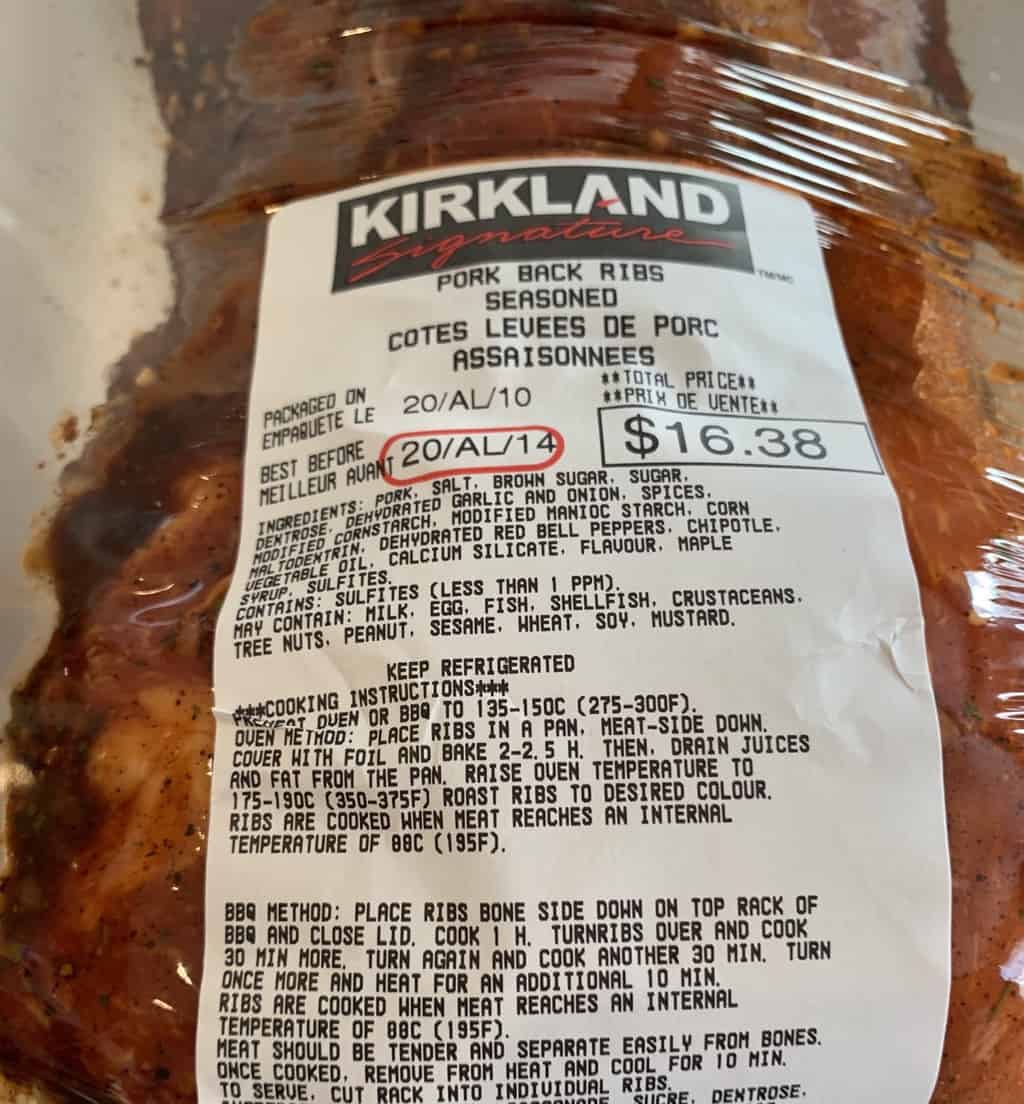 Nutrition
So pork ribs are definitely not the leanest/healthiest choice. Although I don't have the exact nutrition these are most likely quite high in sodium and fat as well as definitely high in protein! If you're vegetarian, vegan or don't eat pork you'll obviously steer clear of these ribs.
We'd probably buy these again and make sure to overcook them again because they were much tastier!
Taste: 8.5/10
Cost: 9/10
Convenience: 310
Nutrition: 4/10
Do you have a favorite pre-seasoned or prepared meat to buy from Costco?