Extra thick-cut, cured and dried beef!
Please note that this review was not paid for or sponsored by any third party. I purchased this product with my own money and the opinions in this review are strictly my own. I am not affiliated with Costco or any of its suppliers. I am just a fan of the company. I write these reviews to help my fellow shoppers.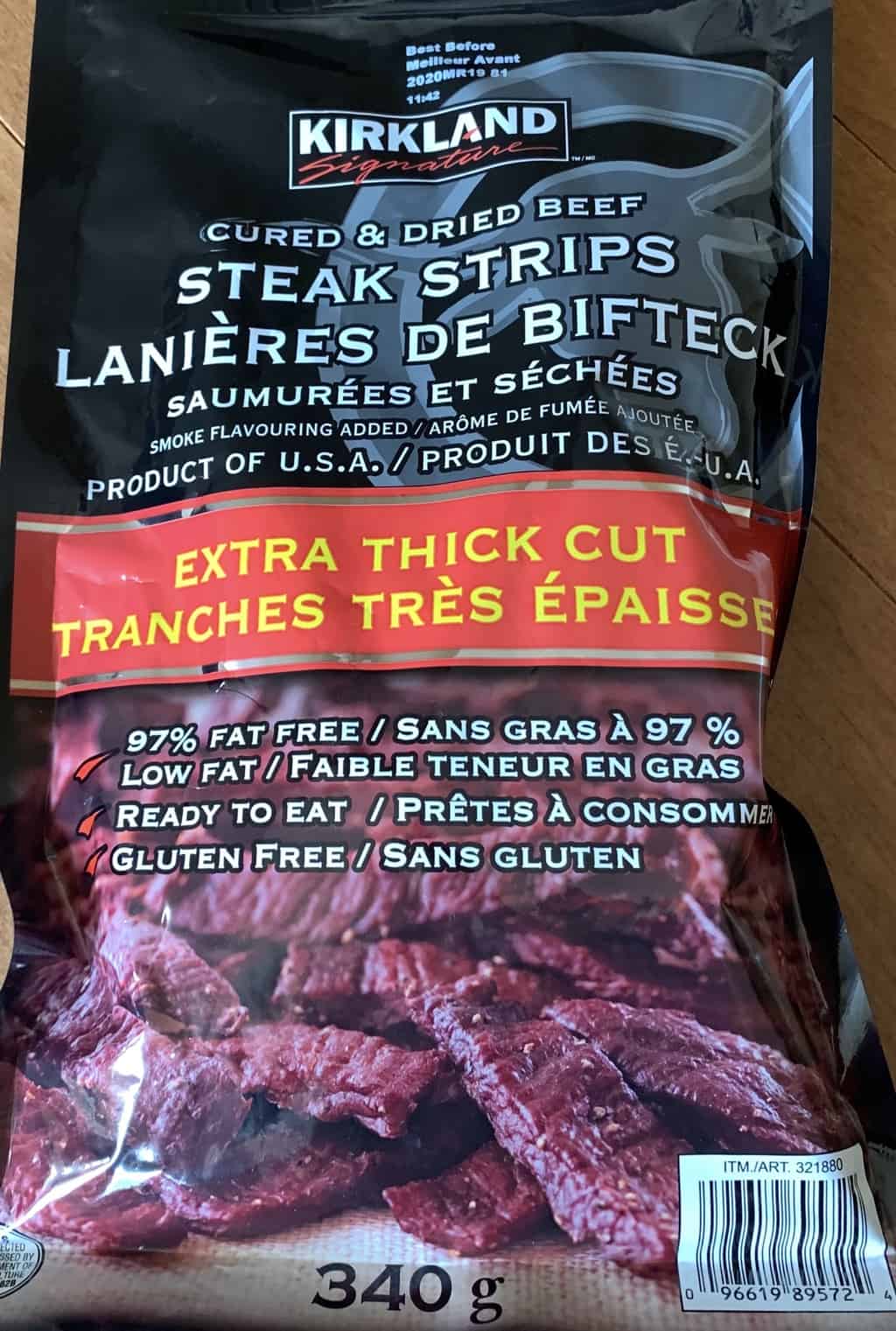 I don't know a single person on this planet who loves meat more than my husband Sean. Every time I make grilled cheese and tomato soup for dinner I hear grumblings about how there's "no meat". So these Kirkland Signature Cured & Dried Extra Thick Cut Steak Strips were definitely something that Sean picked out during our last Costco trip.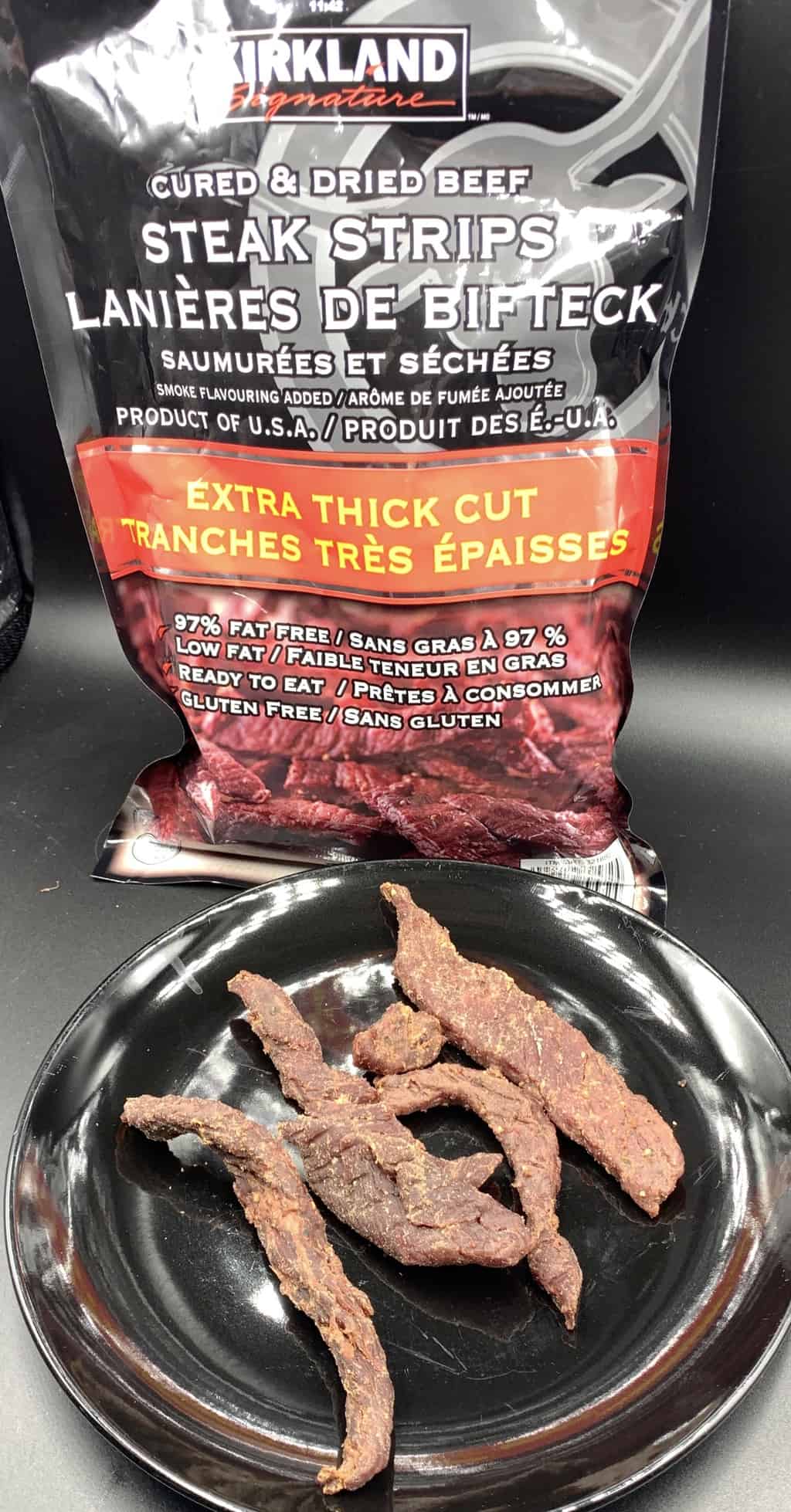 Taste
I'll be honest and say I generally don't love beef jerky or dried meat but these are actually fairly tasty! The strips are chewy, thick and a little tough but I assume people who like dried meat kind of like that? The flavor is nice, slightly sweet and smoky and very well seasoned. There's various sized pieces of meat in the bag so some pieces are slightly more tender and easier to eat than others.
Cost
The 340 gram bag of Costco Kirkland Signature Cured & Dried Extra Thick Cut Steak Strips cost $13.49 Canadian, regular price. I can't say I buy a ton of dried steak strips but I don't feel like the cost is unreasonable.

ConvenienceBasically, you just open the bag and eat the strips! It does say you need to refrigerate the bag within three days of opening it which Sean and I wouldn't have realized had he not read the back of the bag. The expiry date listed on the bag is about 8 months from the purchase date.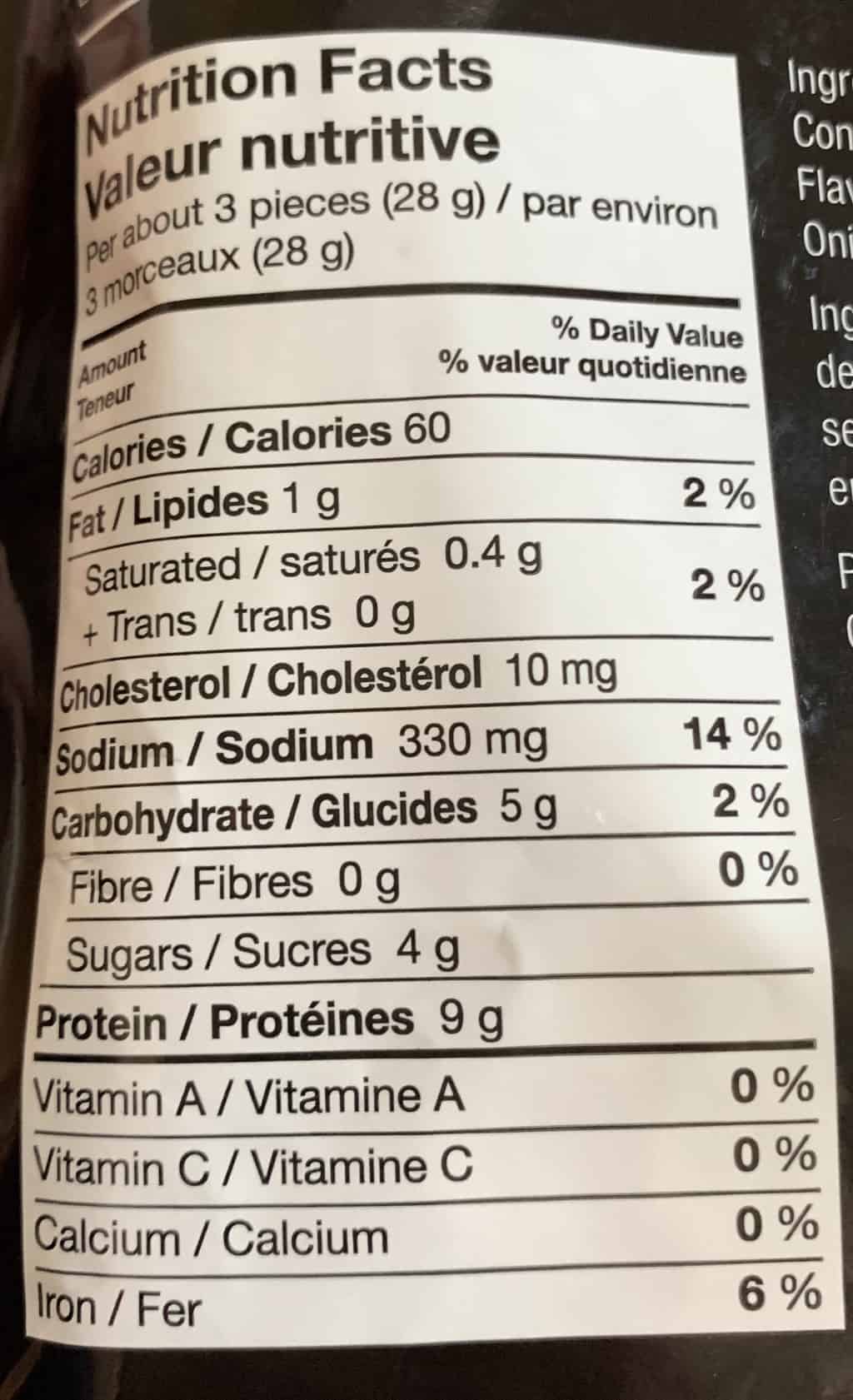 Nutrition
Three strips is 60 calories, one gram of fat, 330mg of sodium, five grams of carbohydrates, four grams of sugar and nine grams of protein. The ingredients list has beef inside round as the first ingredient and brown sugar as the second ingredient. For someone wanting to eat more protein and less fat for a snack this is a great option but you have to be mindful of the sodium and sugar.
I'll never be a HUGE fan of dried beef but Sean definitely gave these Costco Kirkland Signature Steak Strips two thumbs up.
Taste: 8/10 (I let Sean rate these)
Cost: 7/10
Convenience: 10/10
Nutrition: 6/10
Are you a jerky fan? Have you had this? What did you think?