Fresh tasting, plump and versatile!
Please note that this review was not paid for or sponsored by any third party. I purchased this product with my own money and the opinions in this review are strictly my own. I am not affiliated with Costco or any of its suppliers. I am just a fan of the company. I write these reviews to help my fellow shoppers. If you like my blog and want to show your appreciation, please follow me on Instagram or Facebook, or tell your friends to check out my blog!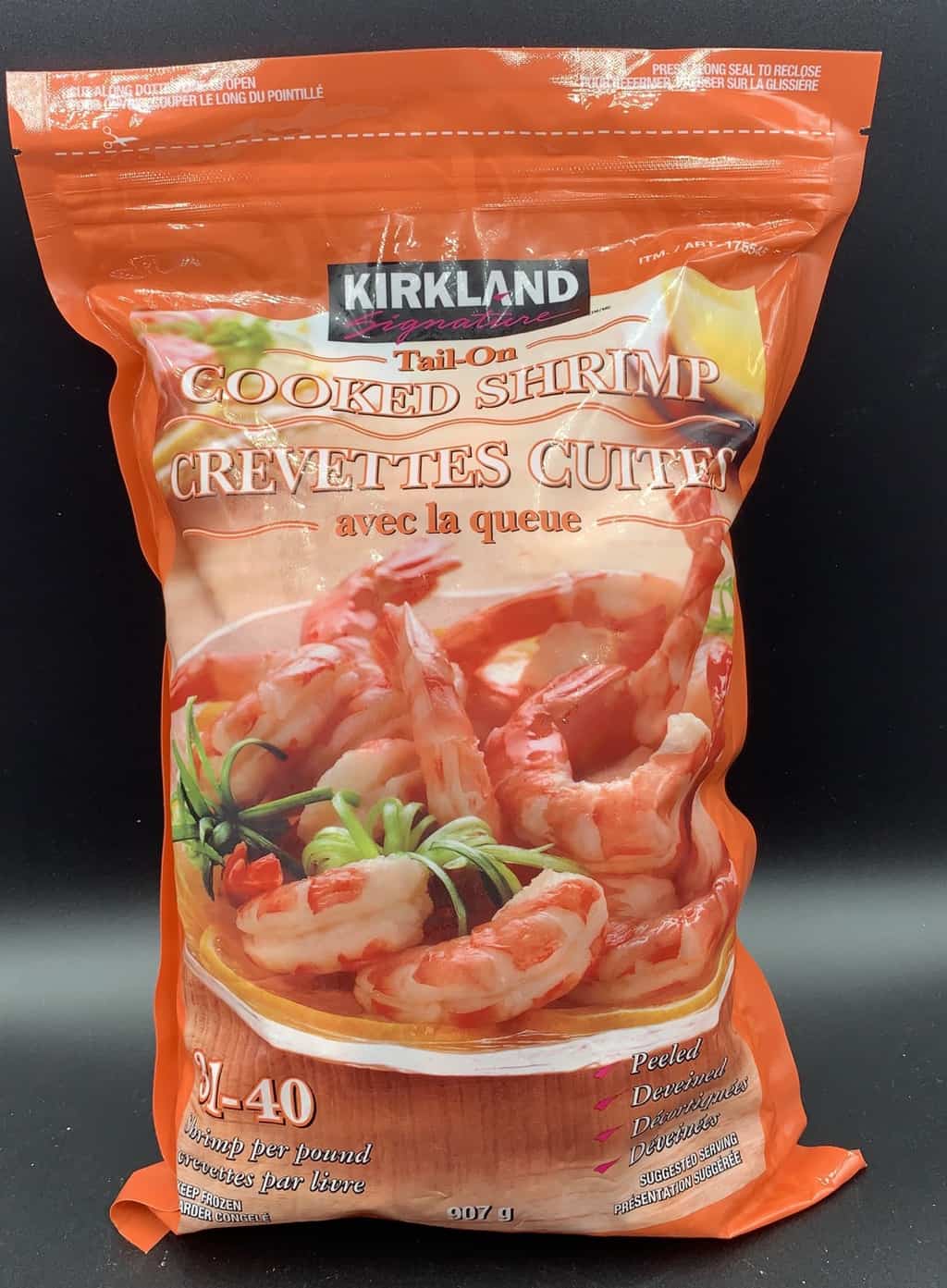 So I randomly decided to pick up some shrimp from Costco last time I was there! I'm trying to incorporate more seafood into my diet so today I'm reviewing the Costco Kirkland Signature Tail-On Cooked Shrimp. These are actually frozen and can be found in the freezer section!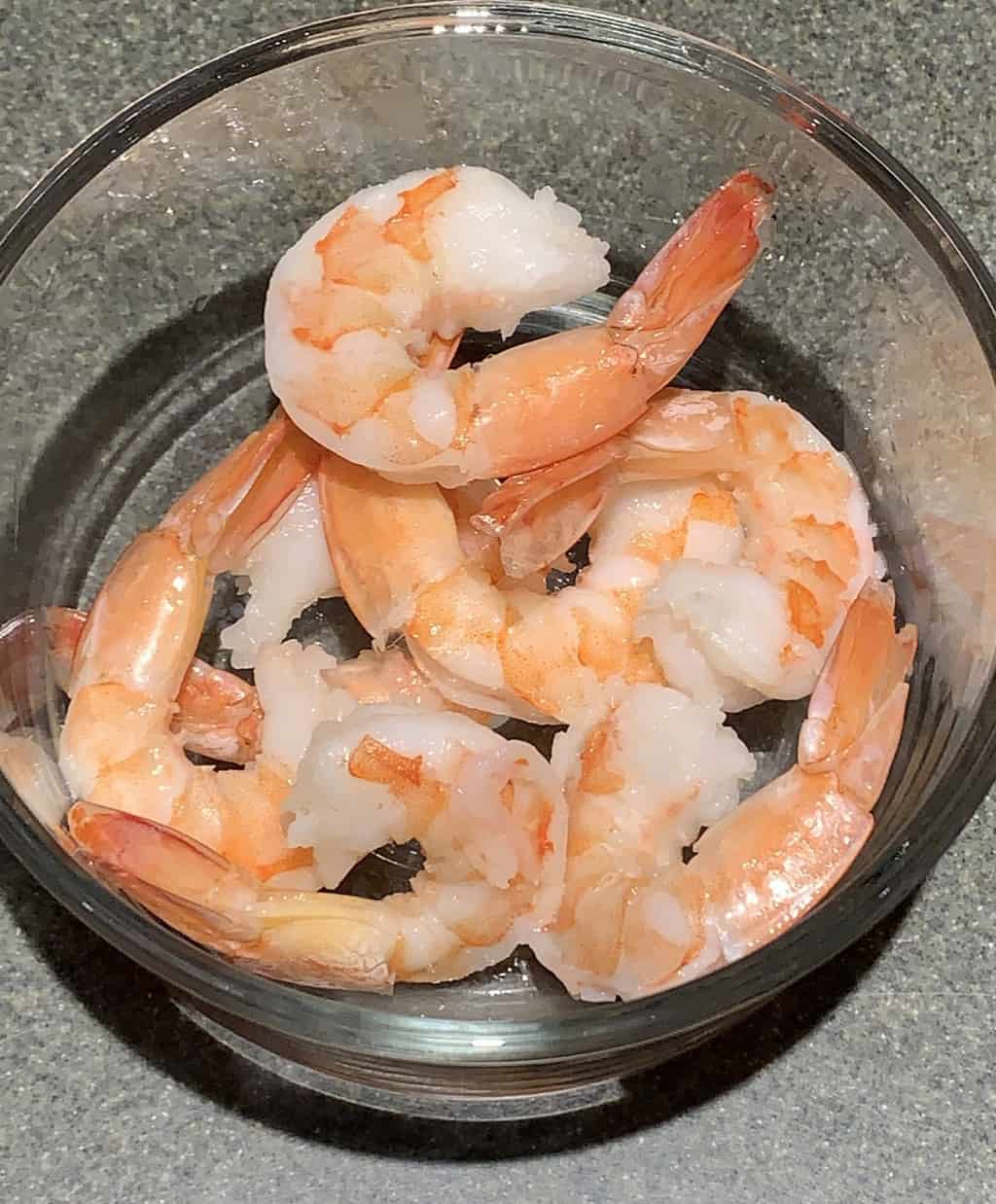 Taste
I was pleasantly surprised by how fresh, plump, flavorful and tasty the Costco Kirkland Signature Tail-On Cooked Shrimp are! I sautéed them in a bit of butter and they tasted great! You could definitely eat these defrosted, plain with some seafood sauce or you can add them to pasta, salads or other dishes. These are seasoned with salt so they have a little bit of seasoning but these shrimp are versatile so you can eat them plain or add them to other dishes.
Cost
The 907 gram bag of shrimp cost $19.99 Canadian and has 31-40 shrimp in the bag
Convenience
These are super convenient. You can defrost them in the fridge overnight or run them under some cold water to get them ready to eat. The best before date is about 6 months from the date I purchased the shrimp.
Nutrition
Seven shrimp is 80 calories, 0.2 grams of fat, 230 mg of sodium, zero grams of carbohydrates, zero grams of sugar and 20 grams of protein. The ingredients list is only shrimp and salt.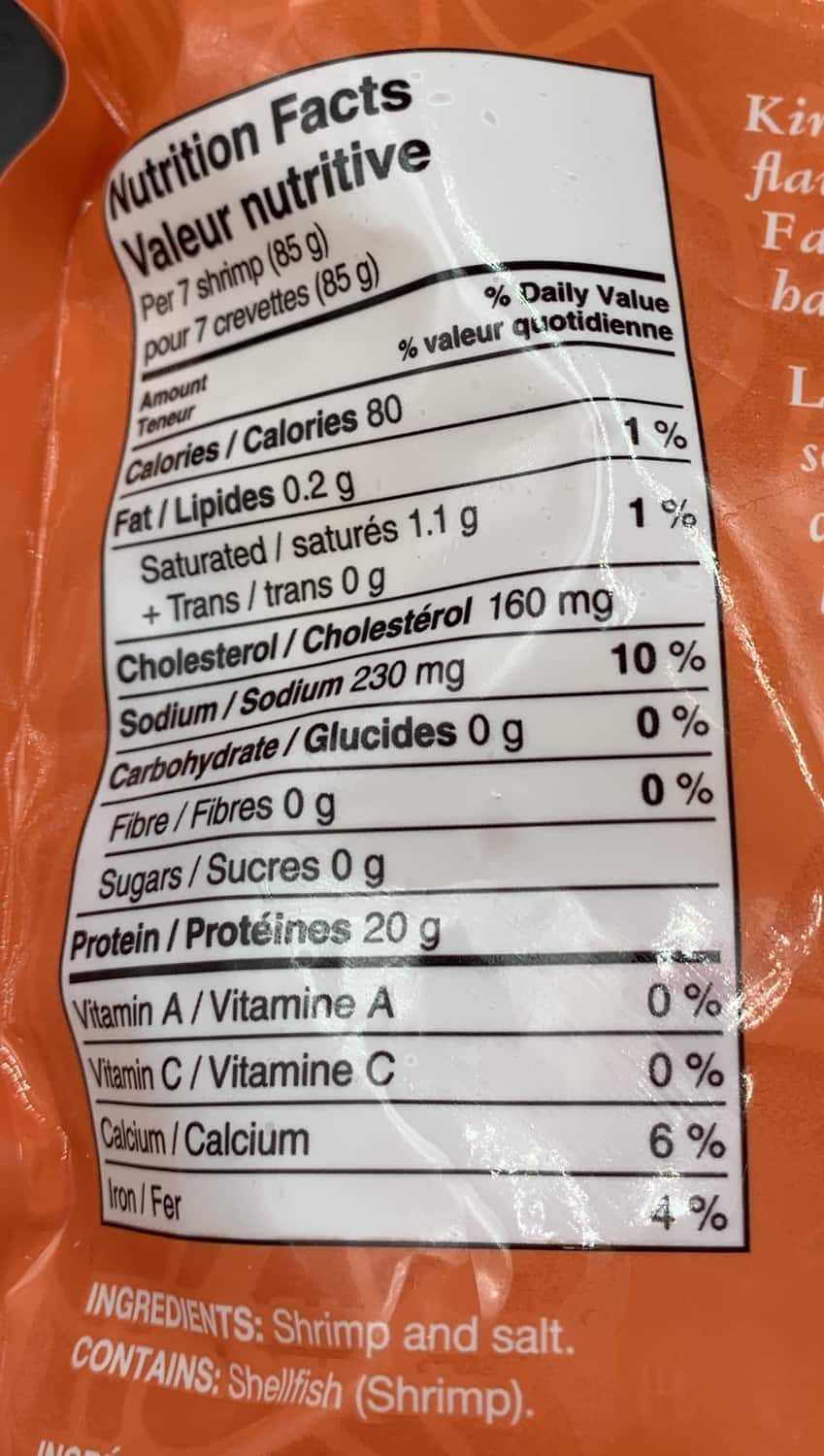 I brought these to work for lunch today and was pleasantly surprised by how much I enjoyed them! I would definitely buy these again.
Taste: 9/10
Cost: 7/10
Convenience: 10/10
Nutrition: 10/10 (for the healthy pecans)
Share your favorite shrimp recipe!