Who else loves vanilla ice cream with warm blueberry pie?!
Please note that this review was not paid for or sponsored by any third party. I purchased this product with my own money and the opinions in this review are strictly my own. I am not affiliated with Costco or any of its suppliers. I am just a fan of the company. I write these reviews to help my fellow shoppers.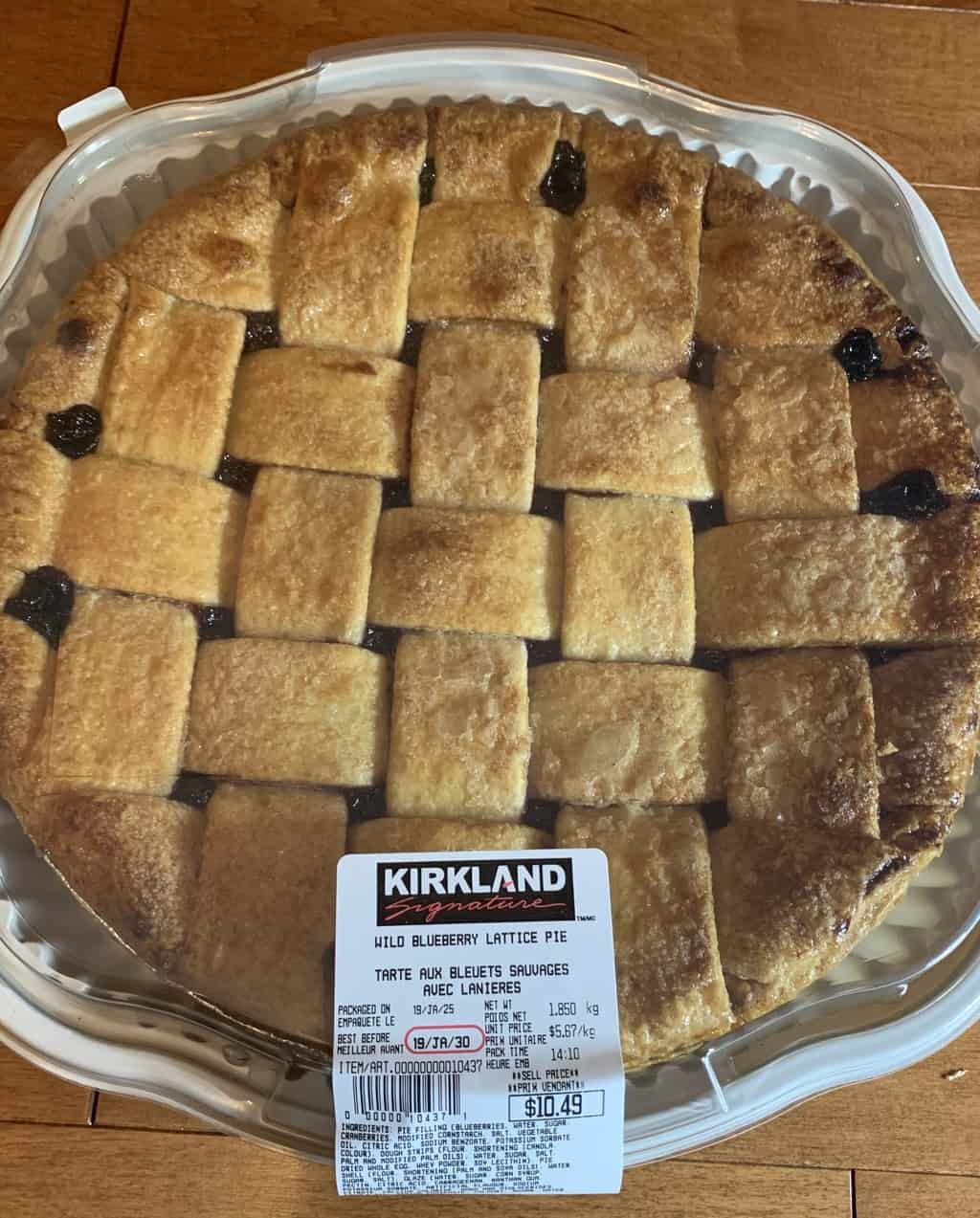 During my wedding my bridesmaids made and the thing I remember most about that speech is….them talking about how much I loved pie. At the time I thought that I didn't love pie as much as they said I did. I mean yes, it's true I love desserts, but I love all desserts. Cake, ice cream, chocolate and pie. Last week when we were at Costco I saw they had a Blueberry pie available and I had to have it. This just reaffirms to me that it's true, I really do love pie.
Taste
This pie is tasty that's for sure but I felt there was a little something missing in the blueberry filling. It wasn't overly sweet and maybe that's why I felt it needed a little extra something? Generally having pie that is less sweet is a good thing but I felt like it didn't have that strong blueberry flavor that other pies do. I noticed that cranberries are listed on the filling so maybe that took away from the blueberry flavor? Maybe there's less sugar in their filling? When I make blueberry pie filling I use real blueberries, sugar, lemon juice and a bit of flour and always get that strong, sweet, blueberry flavor. I can definitely say Costco has their pastry figured out and the pie crust is baked perfectly, not too crispy or hard, golden brown and flaky. I always recommend serving pie with vanilla ice cream, except cream pies or pumpkin pie. I also heated the pie in the microwave for about 20 seconds to warm it and that softened the crust and warmed the filling slightly, oh so good. It wasn't the most mind blowing blueberry pie I've had but it was very satisfying and delicious and I would definitely eat it again. Those who like a little less sweet filling may really enjoy this pie.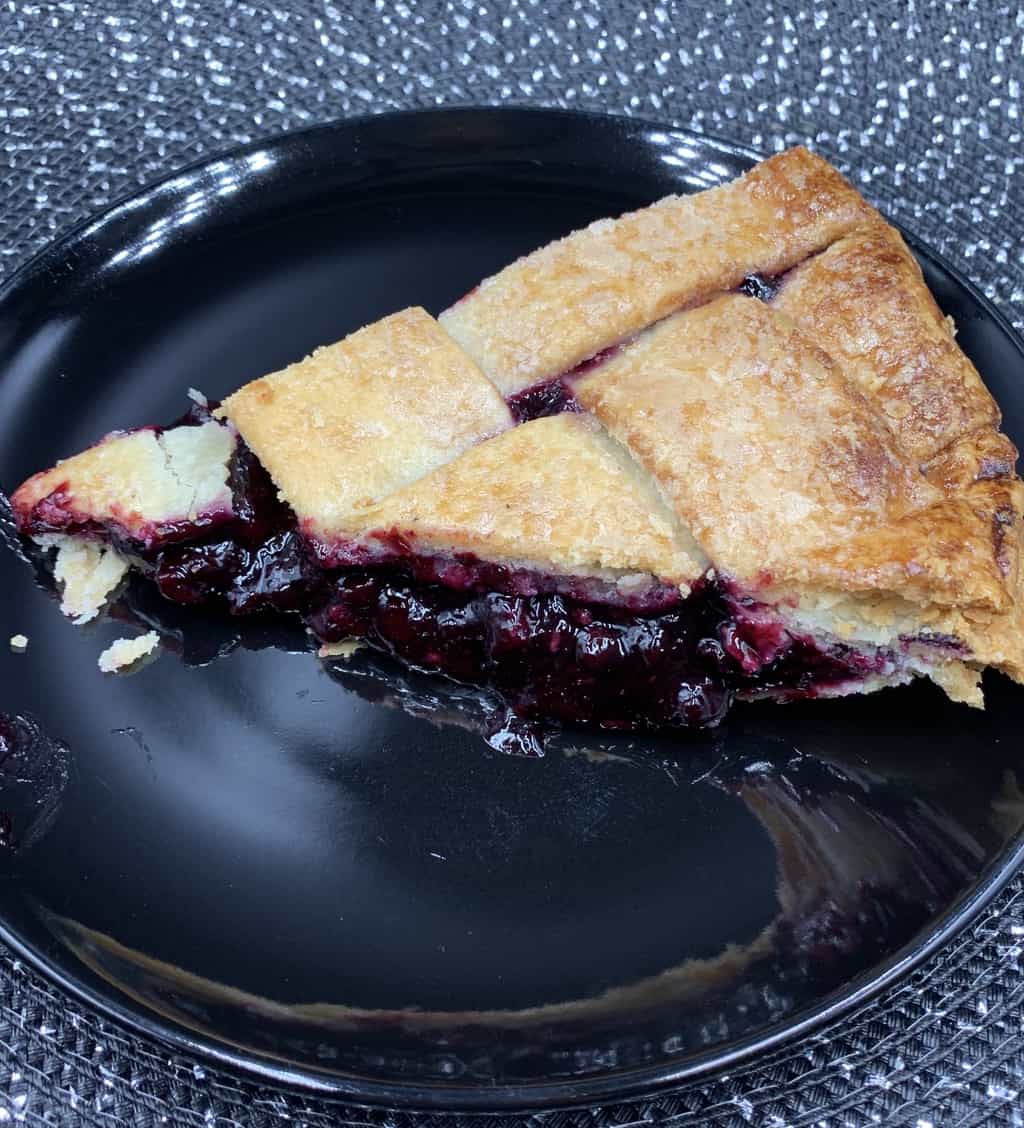 Cost
So the Costco Kirkland Signature Wild Blueberry Lattice Pie is not as cheap as the super famous Costco Kirkland Signature Pumpkin Pie. $10.49 Canadian for the pie. This is a huge 12 inch pie and It's heavy! You will not find a pie that's larger and cheaper than this. The cost is very reasonable so if you find yourself suddenly requiring dessert for a large amount of people and being short on cash, think about possibly offering a Costco pie.
Convenience
Buying a Costco Kirkland Signature pie is way more convenient than making your own pie from scratch. The pie comes in a sturdy plastic resealable round container that protects the pie and makes it easy to store in the freezer. The pie freezes and defrosts just fine. As I've mentioned before, I highly recommend slicing the entire pie prior to freezing it, you can leave it sliced in the original container when you put it in the freezer. This makes it so easy to just easily wiggle out a frozen piece of pie to defrost if you're serving pie for one.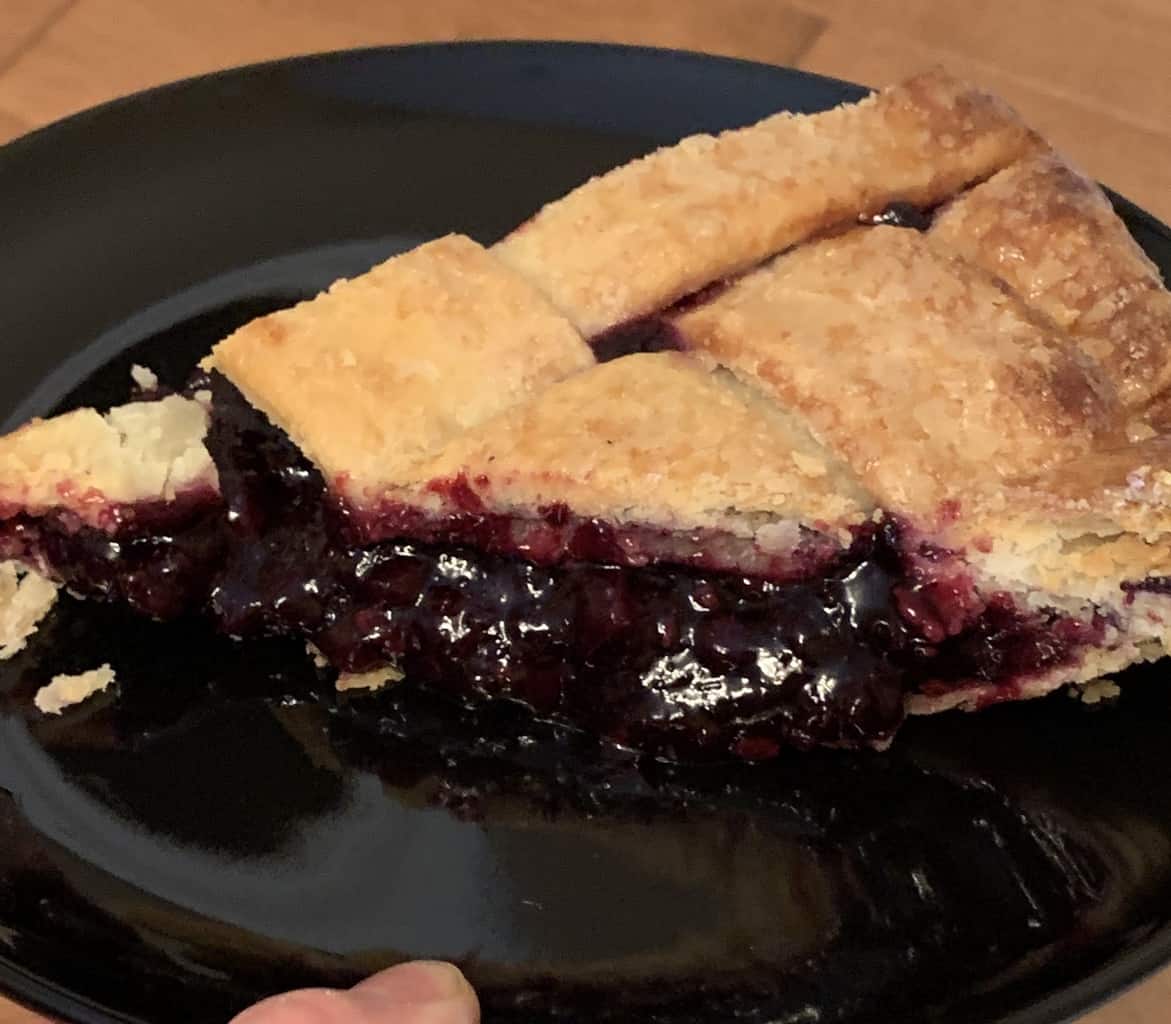 Nutrition
This pie is full of unhealthy oils, fats, sugar and other chemical sounding ingredients. I don't really need to know the specific amounts of calories, fats and sugar because I think they'll probably just retract from my enjoyment of the pie. I already know pie isn't the healthiest choice, that's why I always decide to load 2 scoops of ice cream onto my pie. You can see the ingredients list in the picture I posted. I contacted Costco to find out the nutritional information but have yet to hear back. Maybe they don't want me to know how not good this is for me?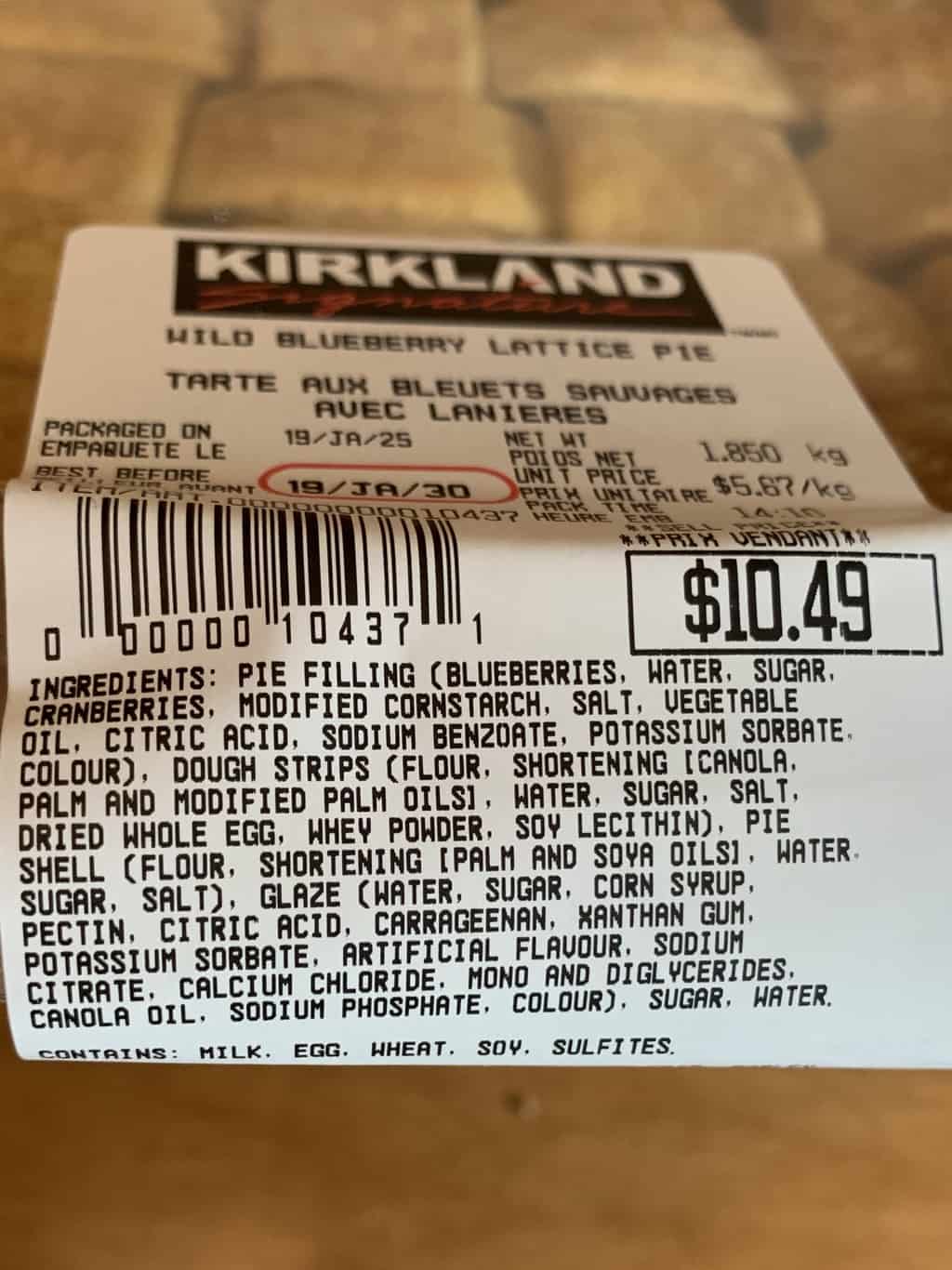 This is sitting in my freezer and I'm very excited to polish it off. Overall I prefer the Apple Crumble Pie and Pumpkin Pie more than the Wild Blueberry Latice Pie. All of them are tasty though and you can't really go wrong with pie, can you?
Taste: 8/10
Cost: 9/10
Convenience: 10/10
Nutrition: 1/10 (for the blueberries, antioxidants)
Do you like to heat your pie? What's your favorite kind of pie? Ice cream or whipped cream?