Fish that's not too fishy!
Please note that this review was not paid for or sponsored by any third party. I purchased this product with my own money and the opinions in this review are strictly my own. I am not affiliated with Costco or any of its suppliers. I am just a fan of the company. I write these reviews to help my fellow shoppers.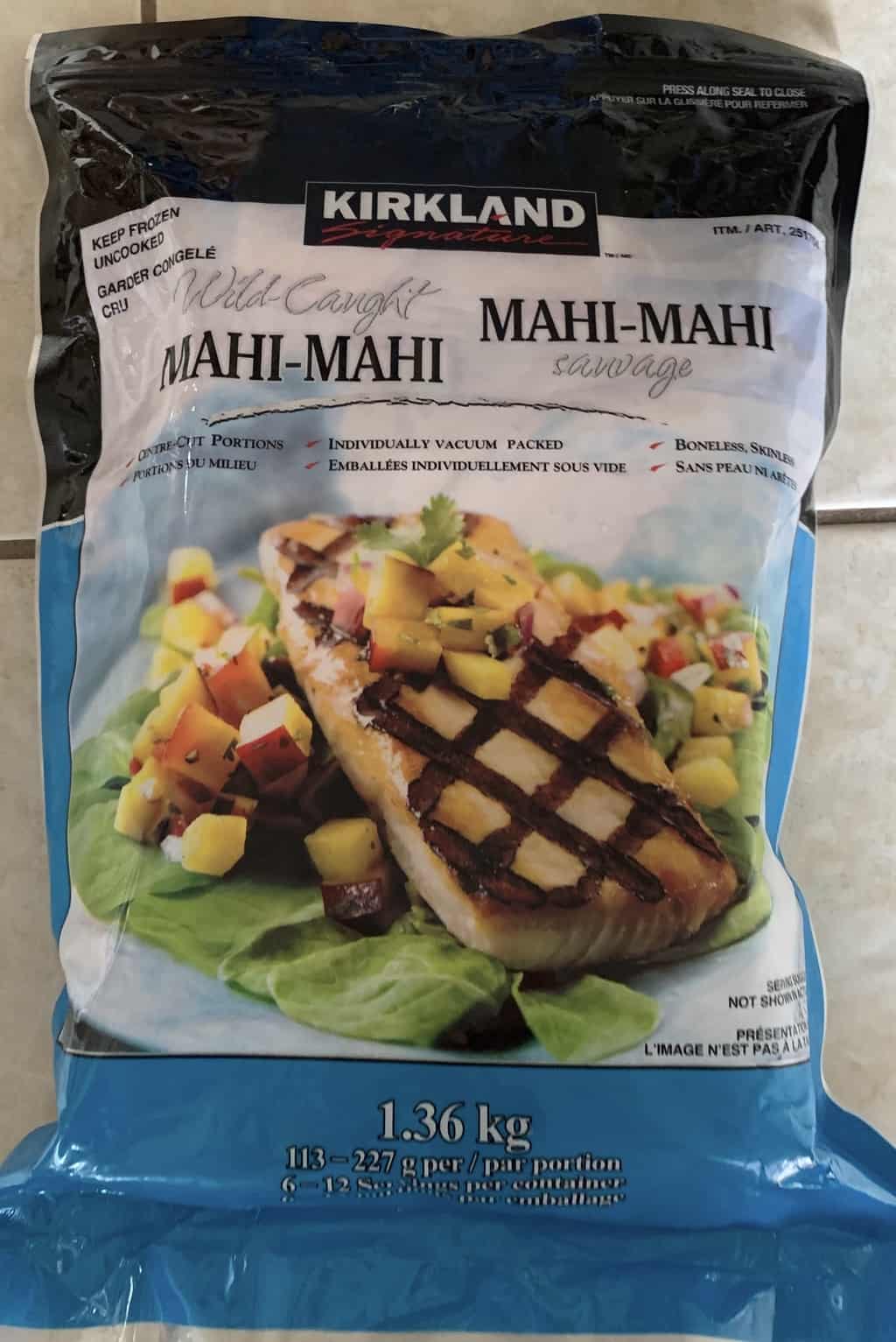 There are a few items at Costco that I'm more interested in trying than Sean is. See I don't really mind fish but Sean on the other hand is not really a fish guy. He became a temporary "fish guy" when we went to Hawaii for our honeymoon because let's face it, fish in Hawaii is spectacular. When it comes to frozen fish available here he's not so keen to try it or buy it. That's why I was so excited when Sean agreed to try the Costco Kirkland Signature Wild Caught Mahi Mahi.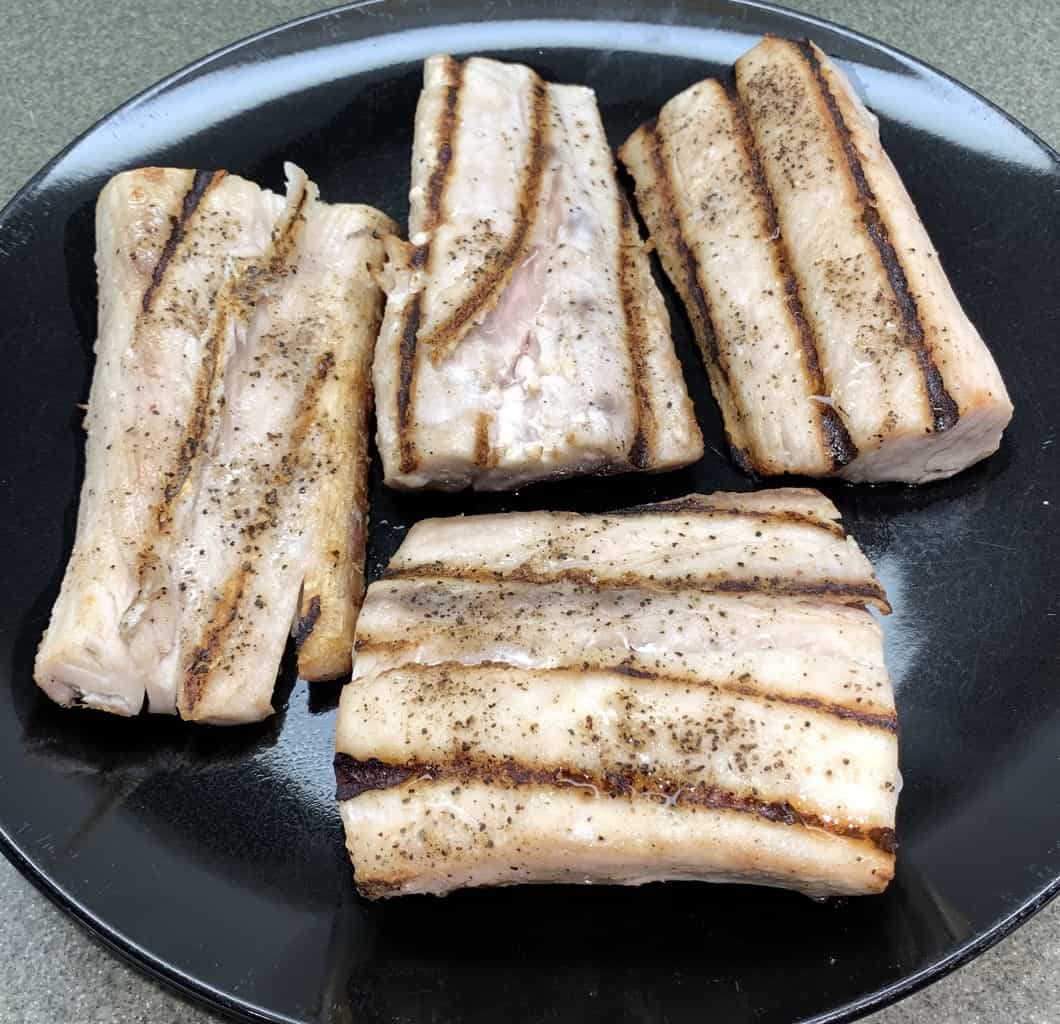 Taste
I knew that if the Costco Kirkland Signature Mahi Mahi tasted at all "fishy" or made the house stink there was no way Sean would be eating it or buying it again. Lucky for me, the fish didn't taste super fishy. Sean even said "it kind of tastes like chicken", which is a good thing in Sean's world considering he eats chicken every day for lunch. We chose to grill the Mahi Mahi and it was moist, flaky, soft, tender and cooked up easily. It tasted fresh and healthy, Sean reported that he had one bite that tasted a bit fishy but that was it. The fish does not come seasoned so you control how much salt or marinade you use. I chose to just season with salt and pepper and then served it with a fresh mango salsa I made (I'll post the recipe for it on the blog). We also grilled some Japanese Yams as a side (if you haven't tried them, they're wonderful).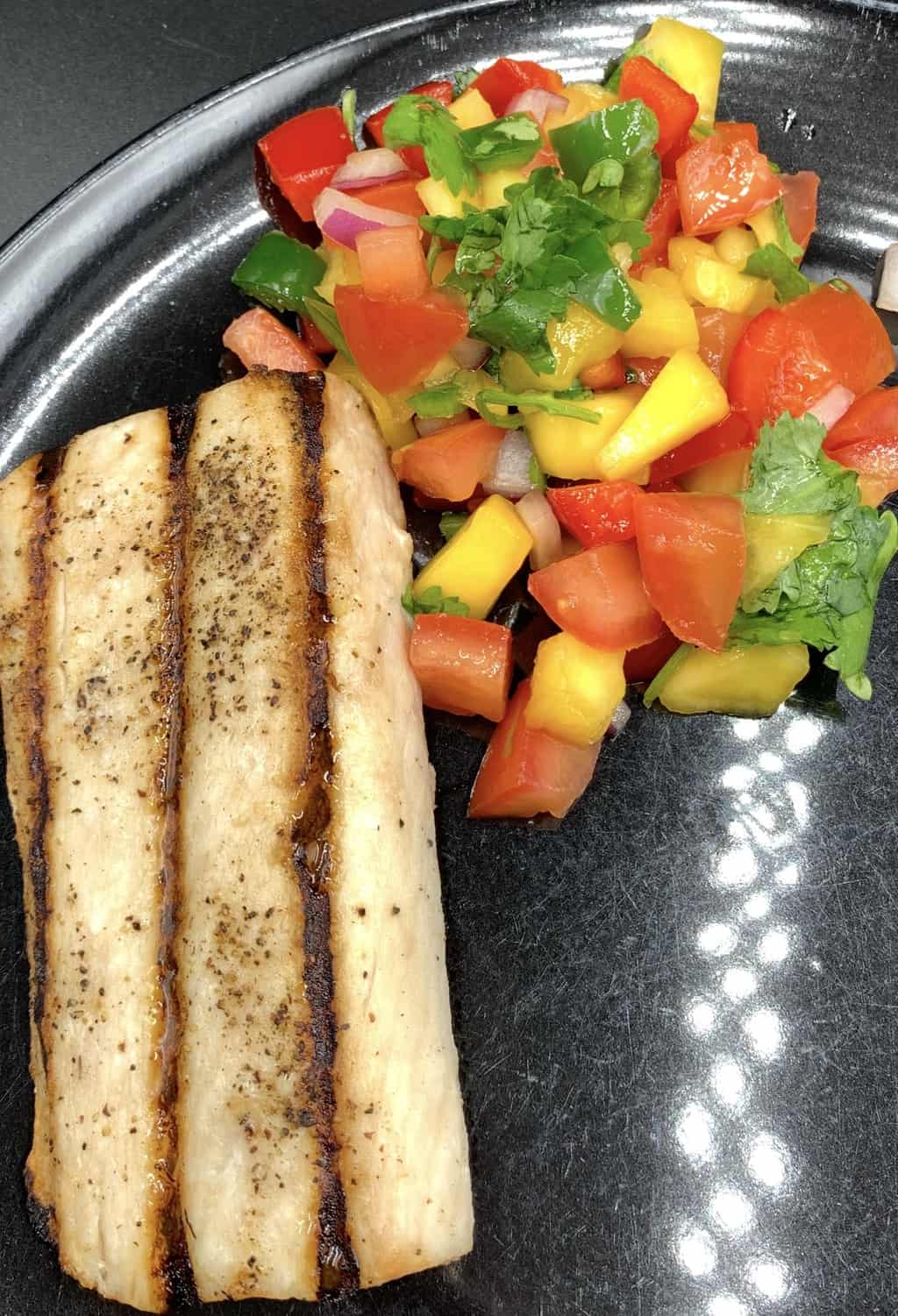 Cost
The cost is one of the reasons why I was so hesitant to buy this. It's definitely not a cheap item, a bag of 10 individual pieces cost $25.99 Canadian. Fish is generally more costly but still this wasn't a cheap purchase!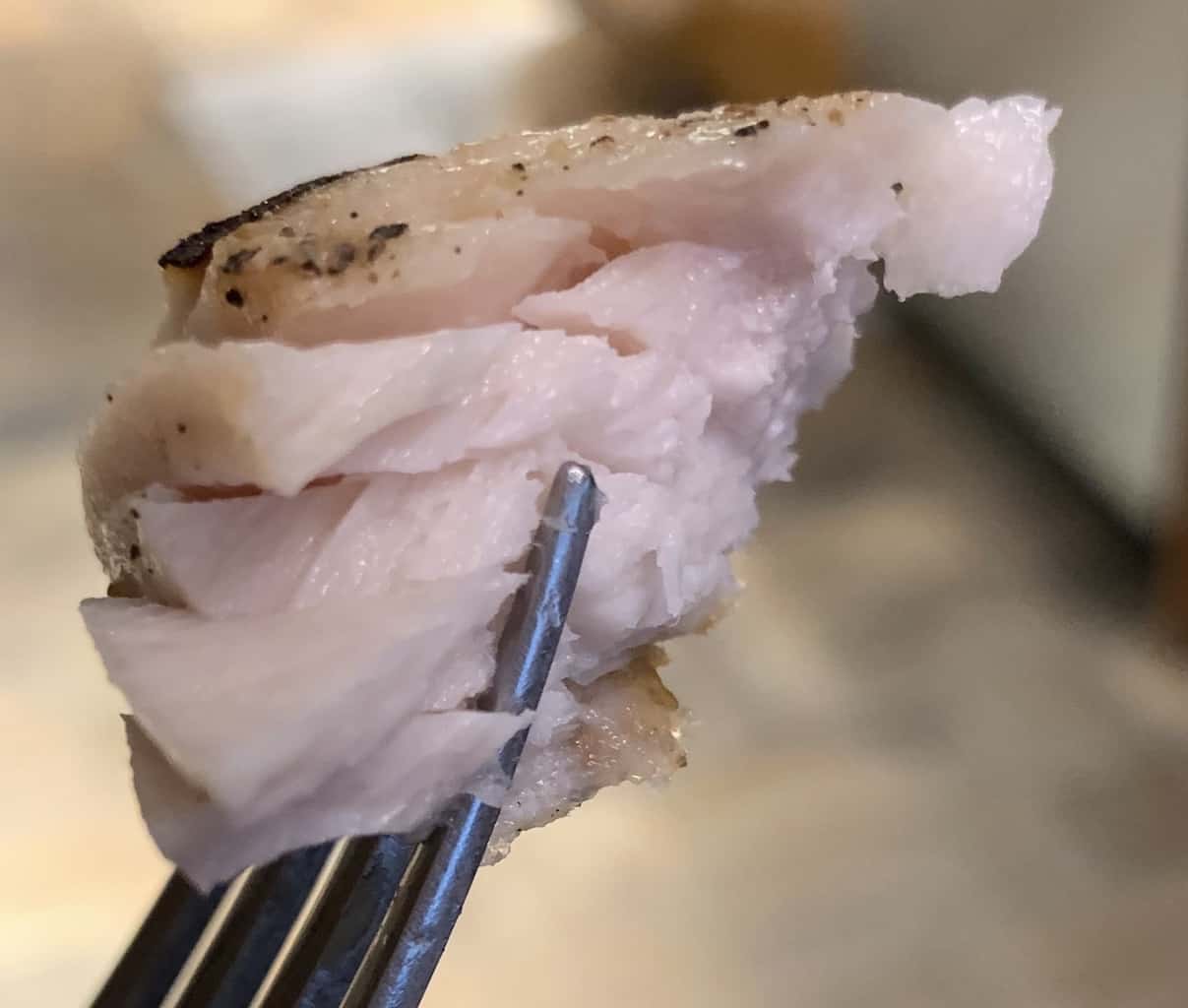 Convenience
The fish was very easy to cook on the grill (medium high for 7 minutes). You can also choose to bake it (400 degrees Fahrenheit for 10 to 12 minutes or until the internal temperature is 158 degrees Fahrenheit). Each portion of Mahi Mahi is individually vacuum packed and frozen. The Mahi Mahi is also boneless and skinless. I could see these making wonderful fish tacos!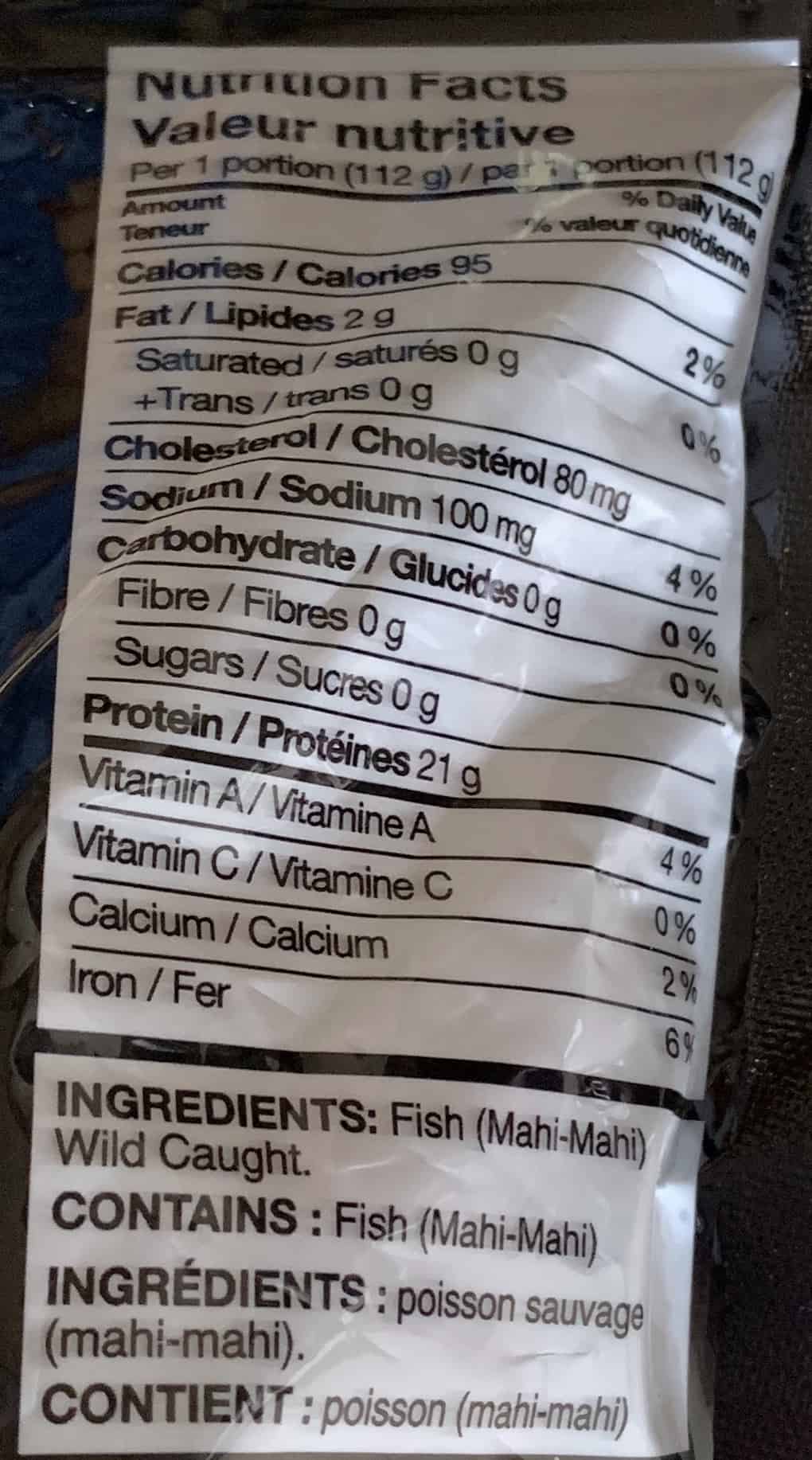 Nutrition
This fish is super nutritious! You control all the seasonings and sauce so that's an awesome way to control how healthy it is. One portion is 95 calories, two grams of fat, 100 milligrams of sodium, zero carbohydrates and 21 grams of protein.
I enjoyed this flaky, tender, moist Mahi Mahi from Costco and am looking forward to making some fish tacos with it next!
Taste: 7.5/10
Cost: 6/10
Convenience: 7/10
Nutrition: 10/10
If you're a fish fan, what seasonings or sauces would you use with this?