Super fudgy!
Please note that this review was not paid for or sponsored by any third party. I purchased this product with my own money and the opinions in this review are strictly my own. I am not affiliated with Costco or any of its suppliers. I am just a fan of the company. I write these reviews to help my fellow shoppers.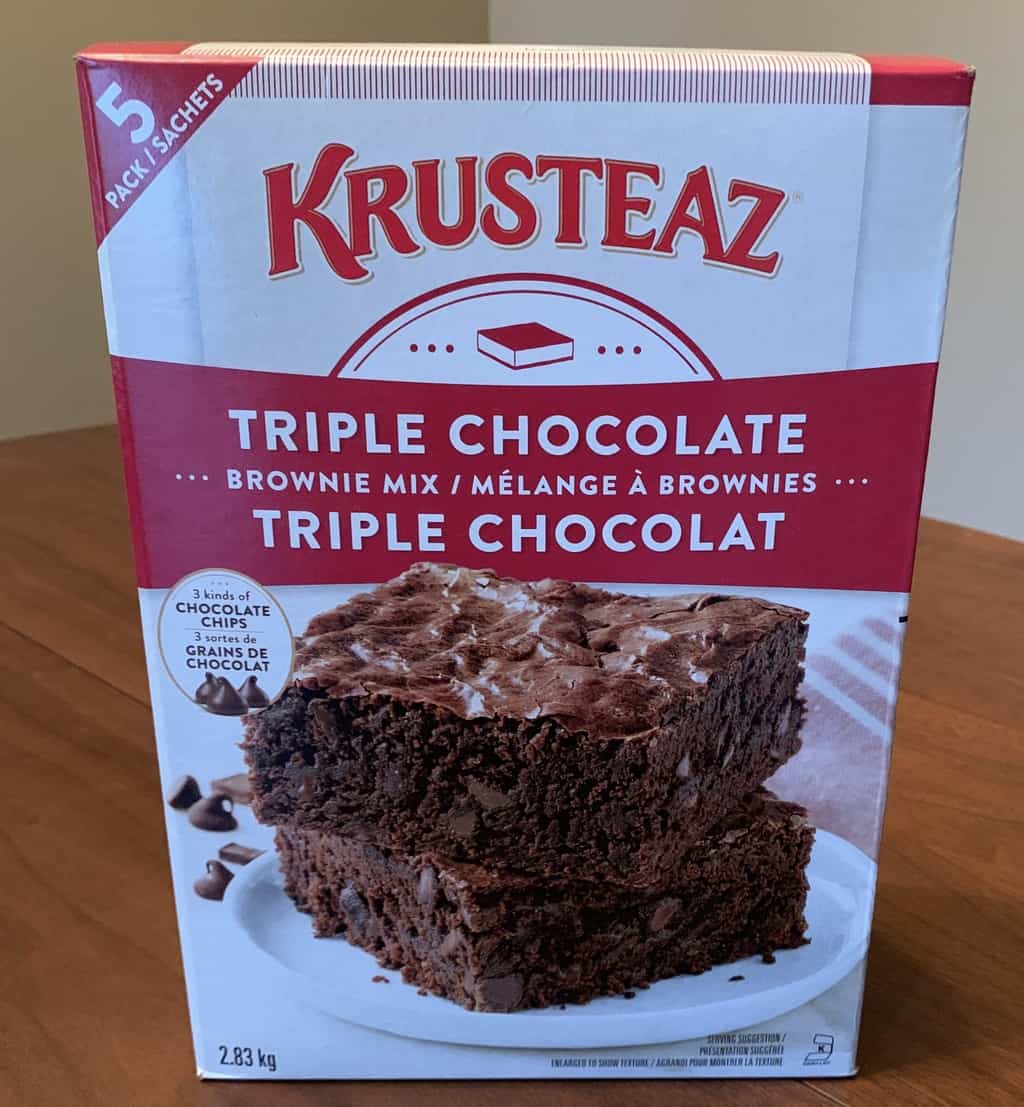 Who doesn't love a good brownie? I guess if you don't really like chocolate you probably wouldn't like brownies… but I love brownies so when I saw the Costco Krusteaz Brownie Mix I was definitely picking some up.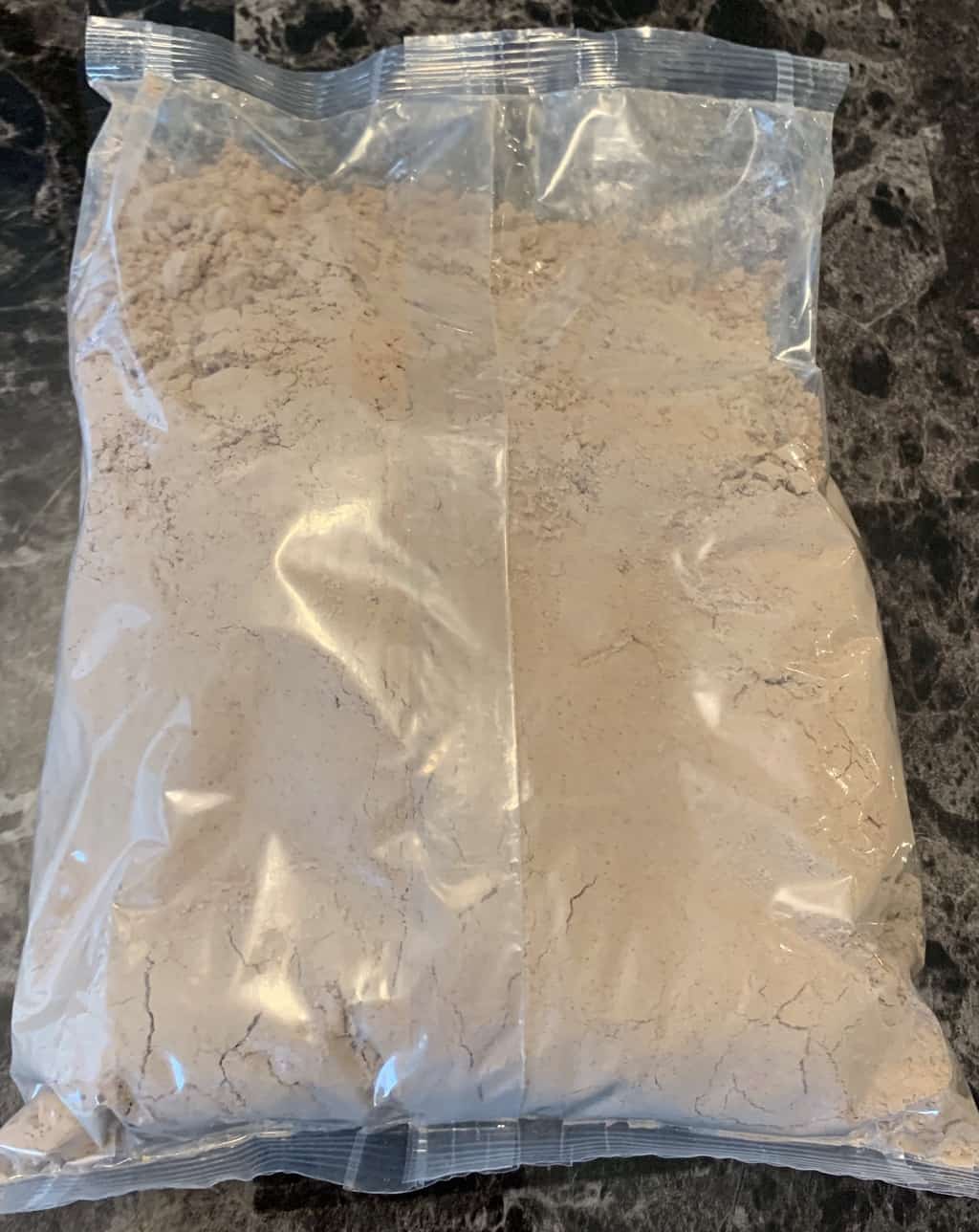 Taste
I baked these according to the box instructions without adding any additional ingredients like nuts or frosting. The brownies turned out pretty tasty for a mix that took only five minutes to prepare. I'll talk about the texture first because that's the thing I didn't love about them. The corners of my brownies were veeeery crispy and hard, I actually didn't want to eat the edges because of how dry and hard they were. This confused me because the inside of the brownies turned out super fudgy and very moist! The inside almost seemed under baked because they were gooey and soft but the top and sides of the brownies became very crispy/hard. The chocolate flavor is definitely very rich and quite sweet. Some might find these a little too much for their sweet tooth to handle. I really enjoyed that they have extra chocolate chunks in the brownie mix, that was probably my favorite thing about this brownie mix because it adds a little texture to the soft cake!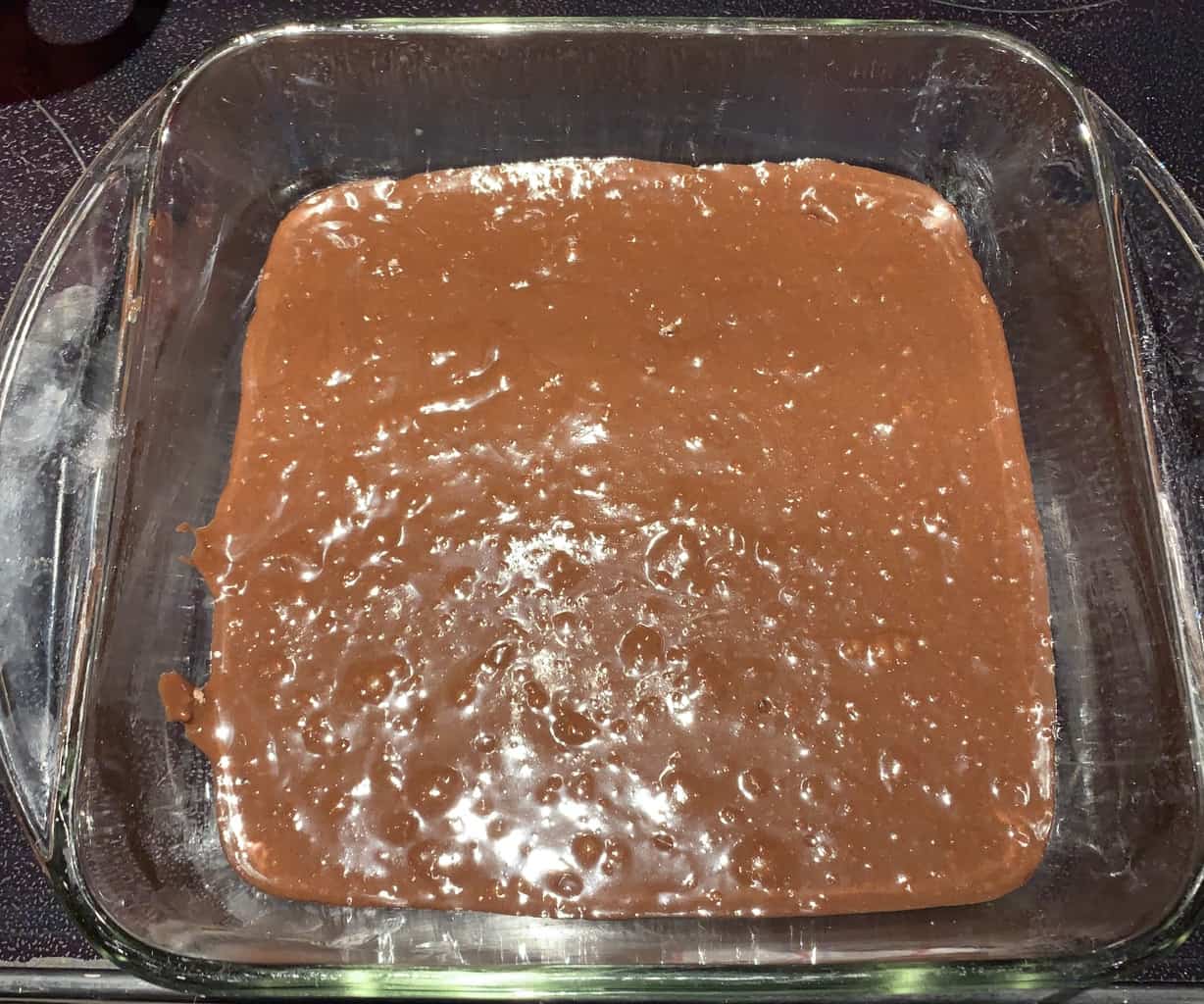 Cost
The box of five packs of Krusteaz brownie mix cost $9.99 Canadian at cost, regular price. That's pretty good for five opportunities to enjoy brownies! You're obviously paying for the convenience factor when you buy items like this. If you're someone who doesn't have all the baking necessities like sugar, flour, baking soda/powder, cocoa powder etc than this mix is obviously easier than buying all the ingredients separately.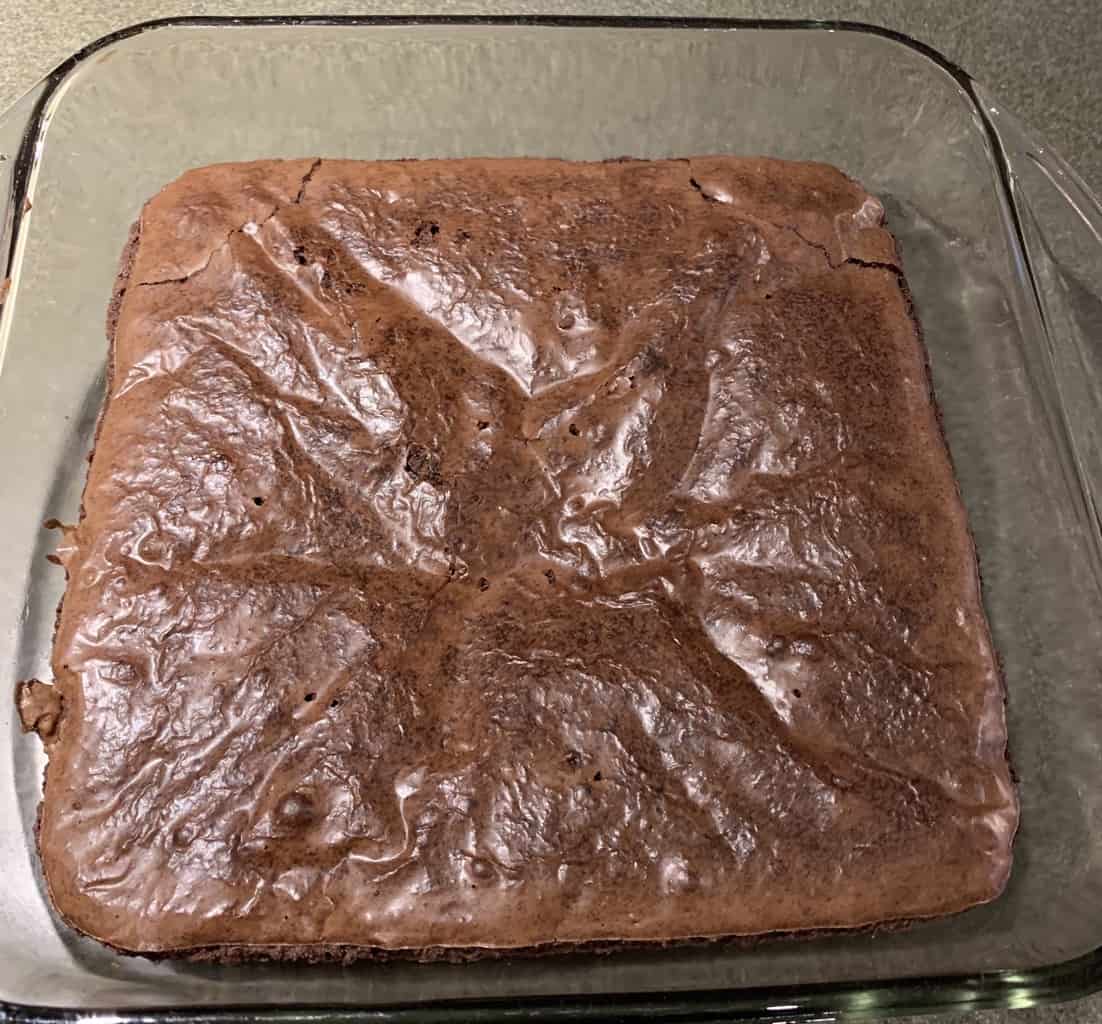 Convenience
You still need one egg and some vegetable oil to make the brownies but they're still very easy and convenient to make! All you do is mix your oil, egg, water and mix. Preheat your oven to 325 degrees farenheit, grease a 8×8 9×9 or 11×7 pan and then bake for 45-50 minutes! Adding an additional five minutes for a glass baking pan. I found these a little hard to cut and remove from my glass pyrex baking dish (the bottom stuck to the dish) but that may mean I need to grease my dish more heavily.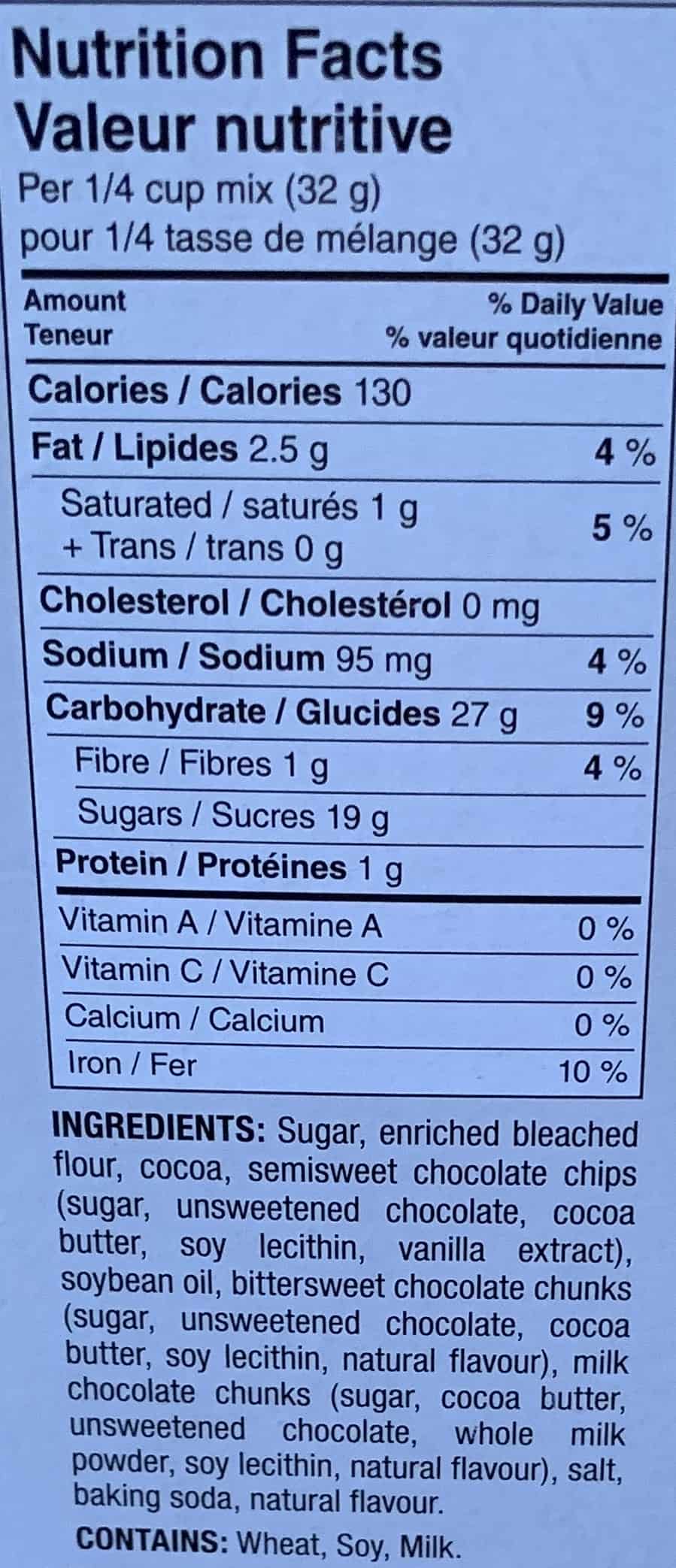 Nutrition
¼ cup of the mix is 130 calories, two and a half grams of fat, 95 mg of sodium, 19 grams of sugar, one gram of protein, one gram of fibre and 27 grams of carbohydrates. This is not accounting for the egg and oil that you add so you can expect more fat and calories when you add the oil and egg to the mix.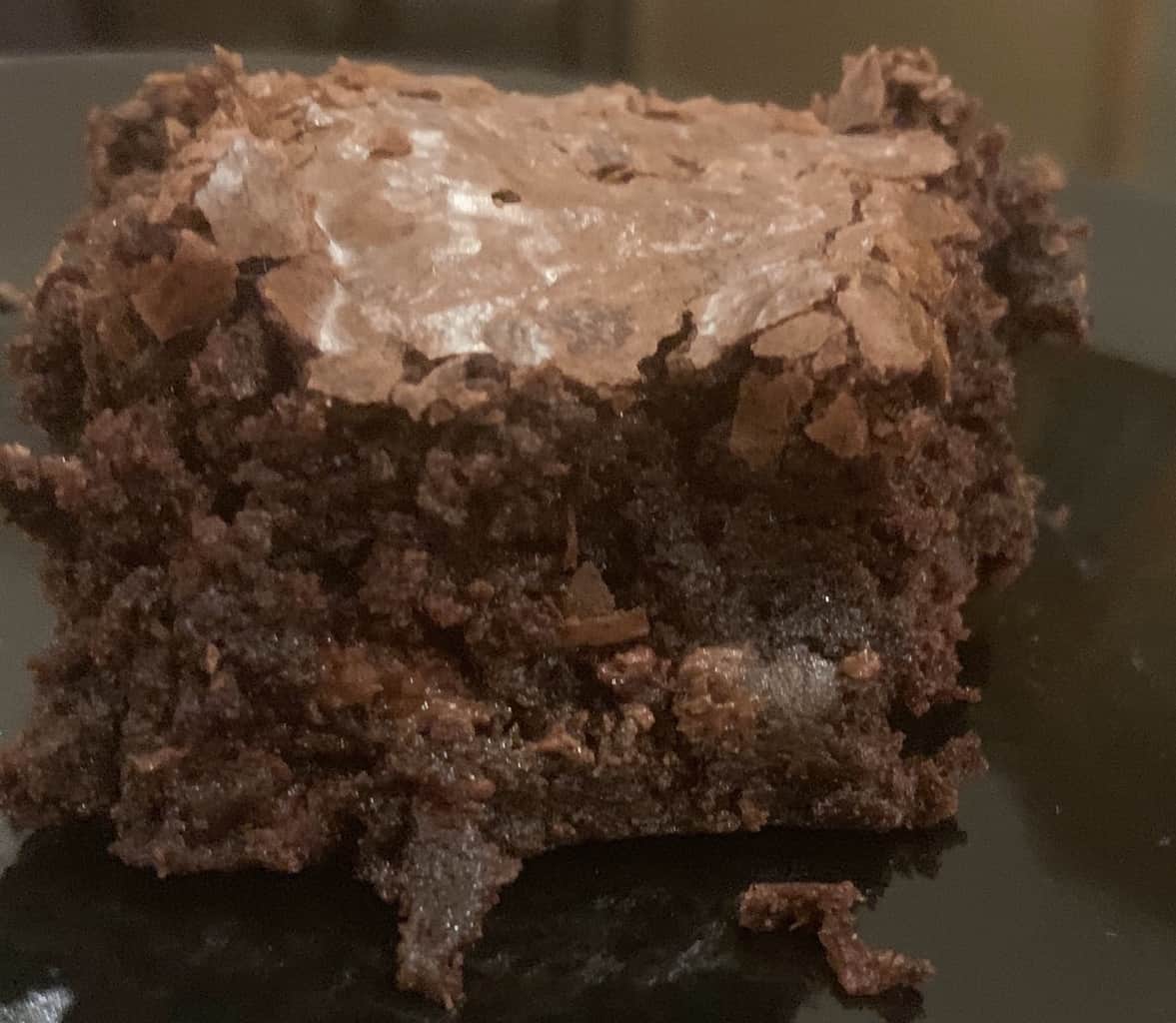 I won't be repurchasing this anytime soon because I still have four bags to use! If you need a very easy and convenient brownie mix that's cheap this is a good option.
Taste: 7/10
Cost: 7.5/10
Convenience: 7/10
Nutrition: 1/10
Any ideas of what you might add to this brownie mix or creative ways on how to use this mix?