The chocolate hazelnut filling makes these delish!
Please note that this review was not paid for or sponsored by any third party. I purchased this product with my own money and the opinions in this review are strictly my own. I am not affiliated with Costco or any of its suppliers. I am just a fan of the company. I write these reviews to help my fellow shoppers.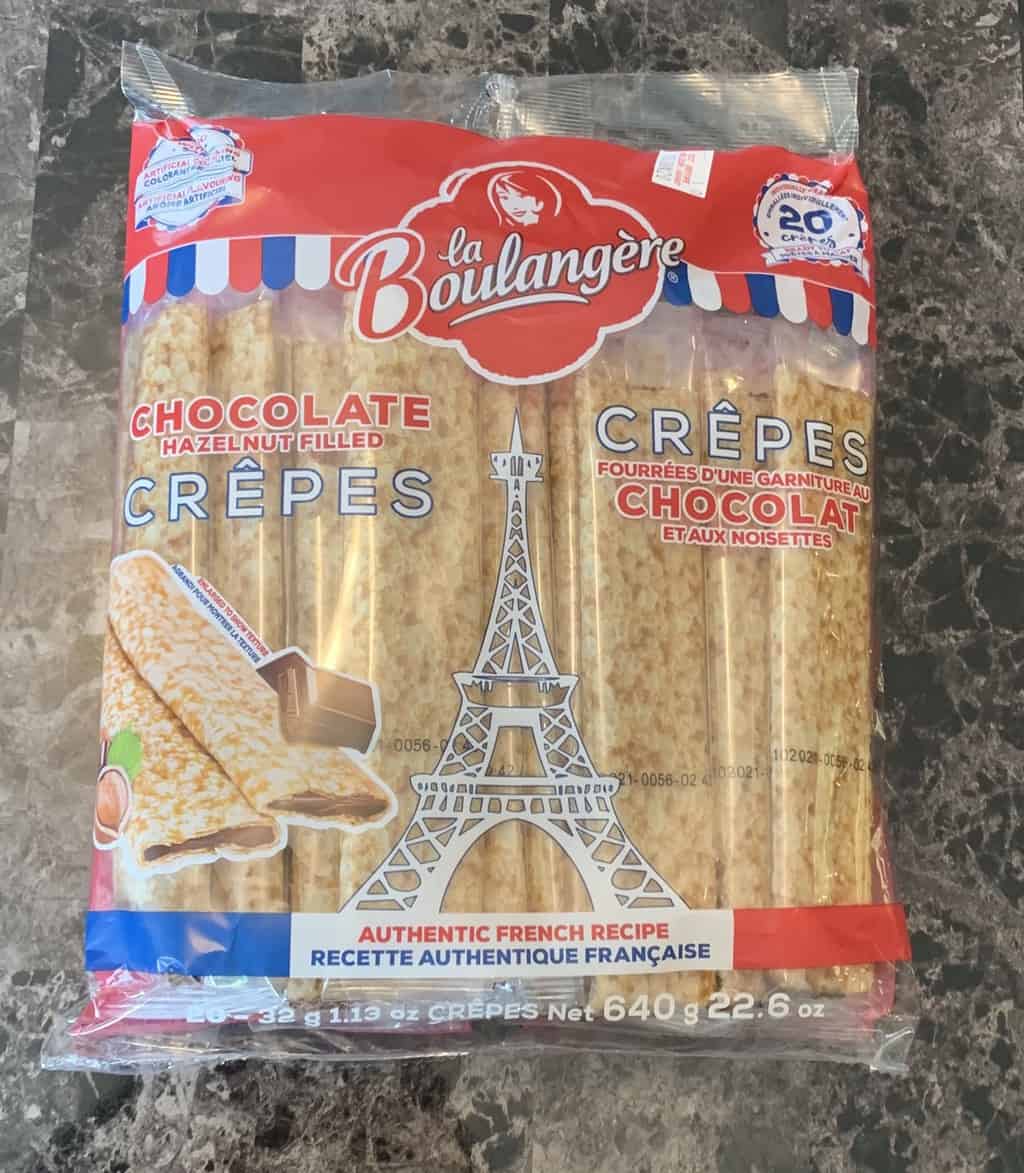 I've seen these La Boulangere Chocolate Hazelnut Filled Crepes at Costco for a while now and finally picked up a package to try and review.
Taste
These actually are pretty tasty! Not amazing but my husband had a few for breakfast over the weekend and commented on how they're "not bad, actually pretty good". We tried them at room temperature as well as heated. My husband preferred his heated but I found the crepe became a little tough when heated. I preferred them at room temperature. The crepe itself is not very flavorful, maybe slightly sweet and tastes…like a crepe. The chocolate hazelnut filling inside is the delicious part. It's sweet, chocolaty and has a hint of hazelnut flavor. These are great alone but would be extra tasty with some vanilla ice cream or whipped cream. I think kids would absolutely LOVE these! They don't exactly taste freshly homemade and the crepes are actually slightly chewy/artificial tasting but the filling inside makes up for that.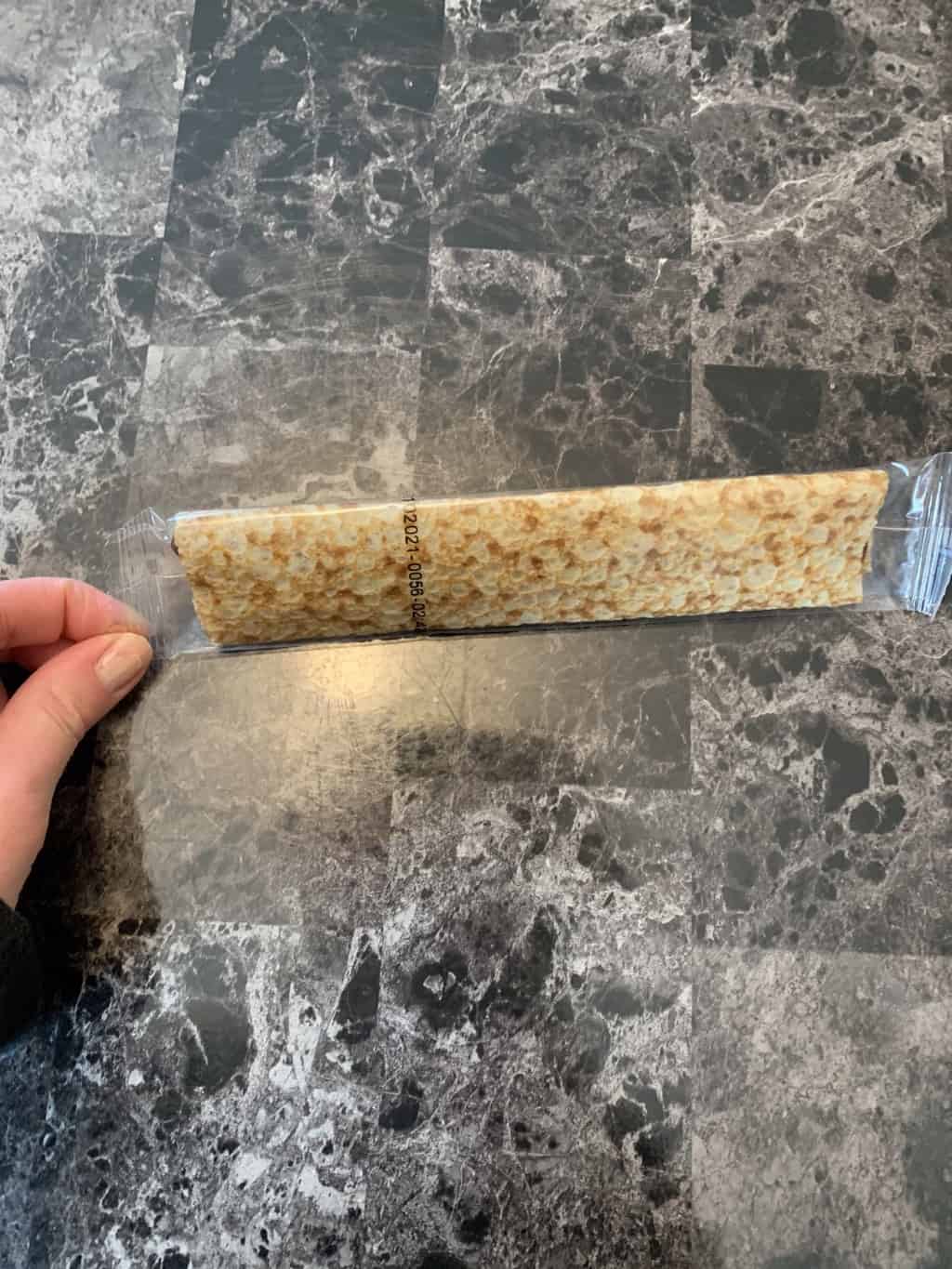 Cost
There's 20 individually packaged crepes in the package and I paid $9.49 for the package. Not bad for a fun, unique item!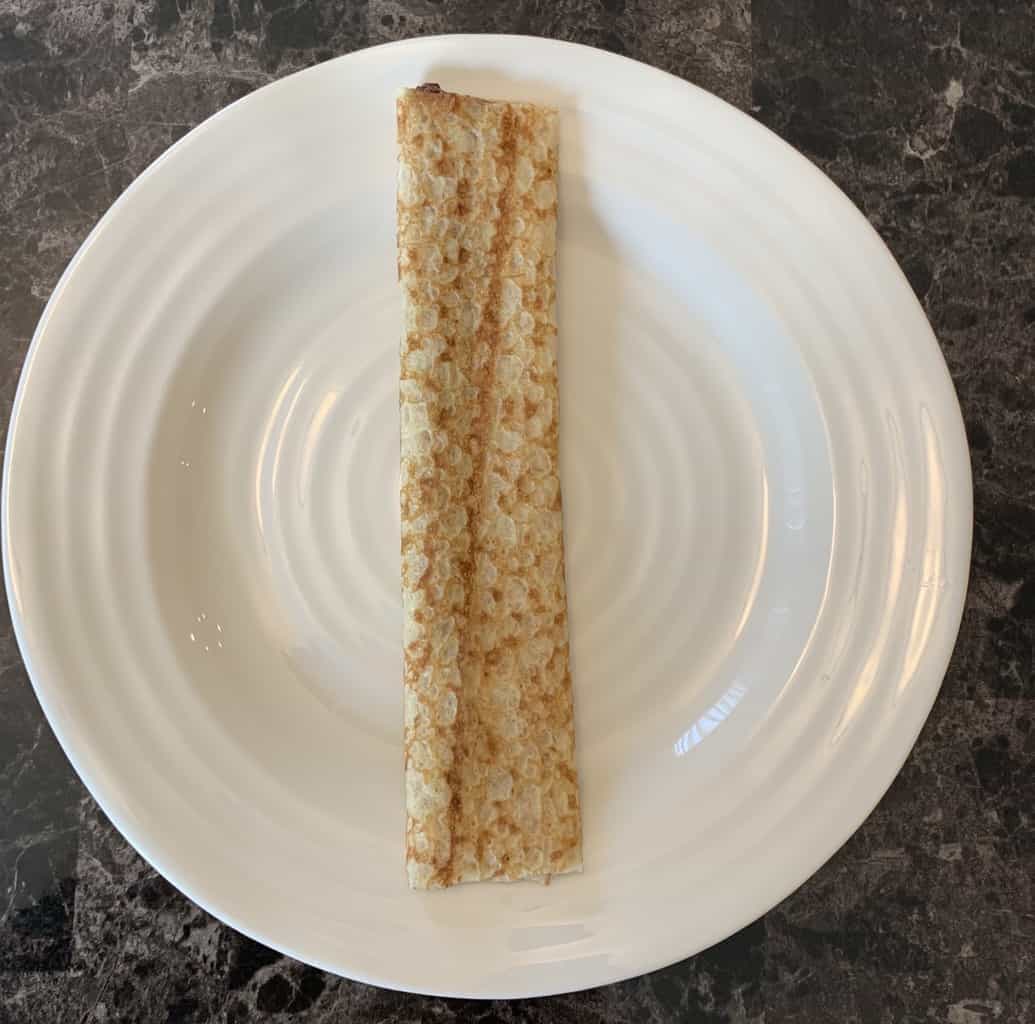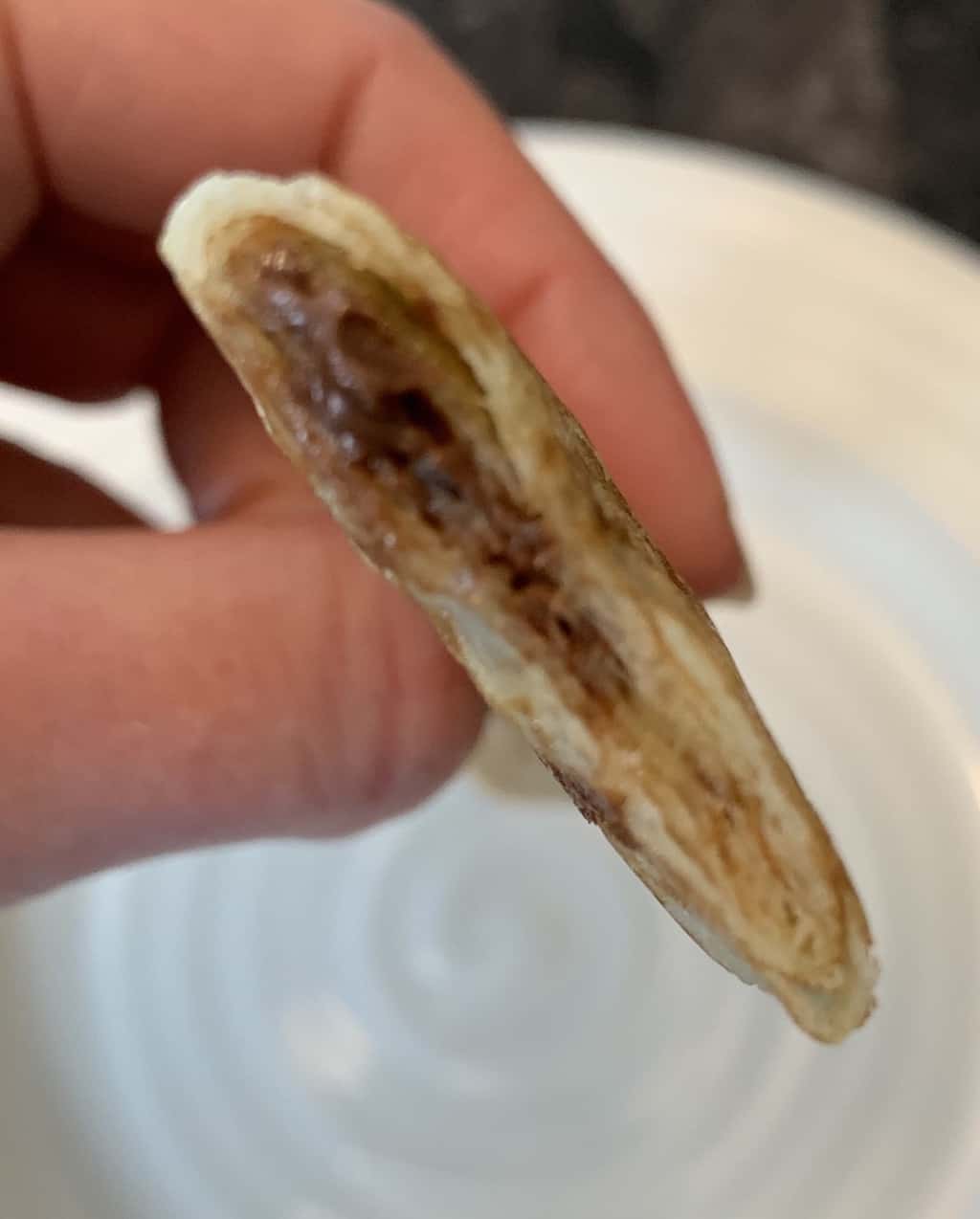 Convenience
The best before date is about a month from the date I purchased the crepes. It specifically states not to refreeze the crepes after purchasing. Each crepe is individually wrapped. These are great for either breakfast or lunch and previously stated I think kids would enjoy these.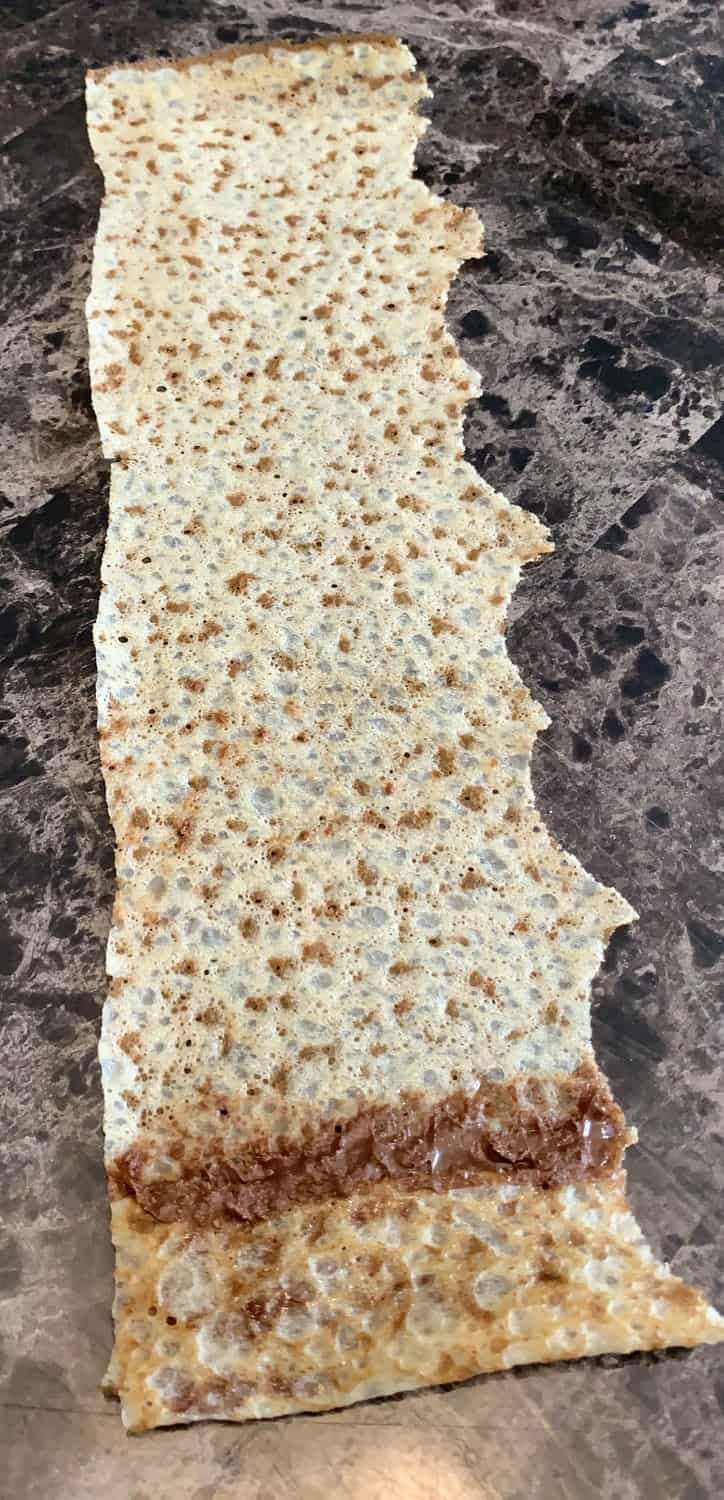 Nutrition
Two crepes is 310 calories, 16 grams of fat, 200mg of sodium, four grams of protein, one gram of fibre, 23 grams of sugar and 39 grams of carbohydrates. So…yeah. Not healthy. I didn't buy these thinking they would be healthy though! They're definitely a treat item.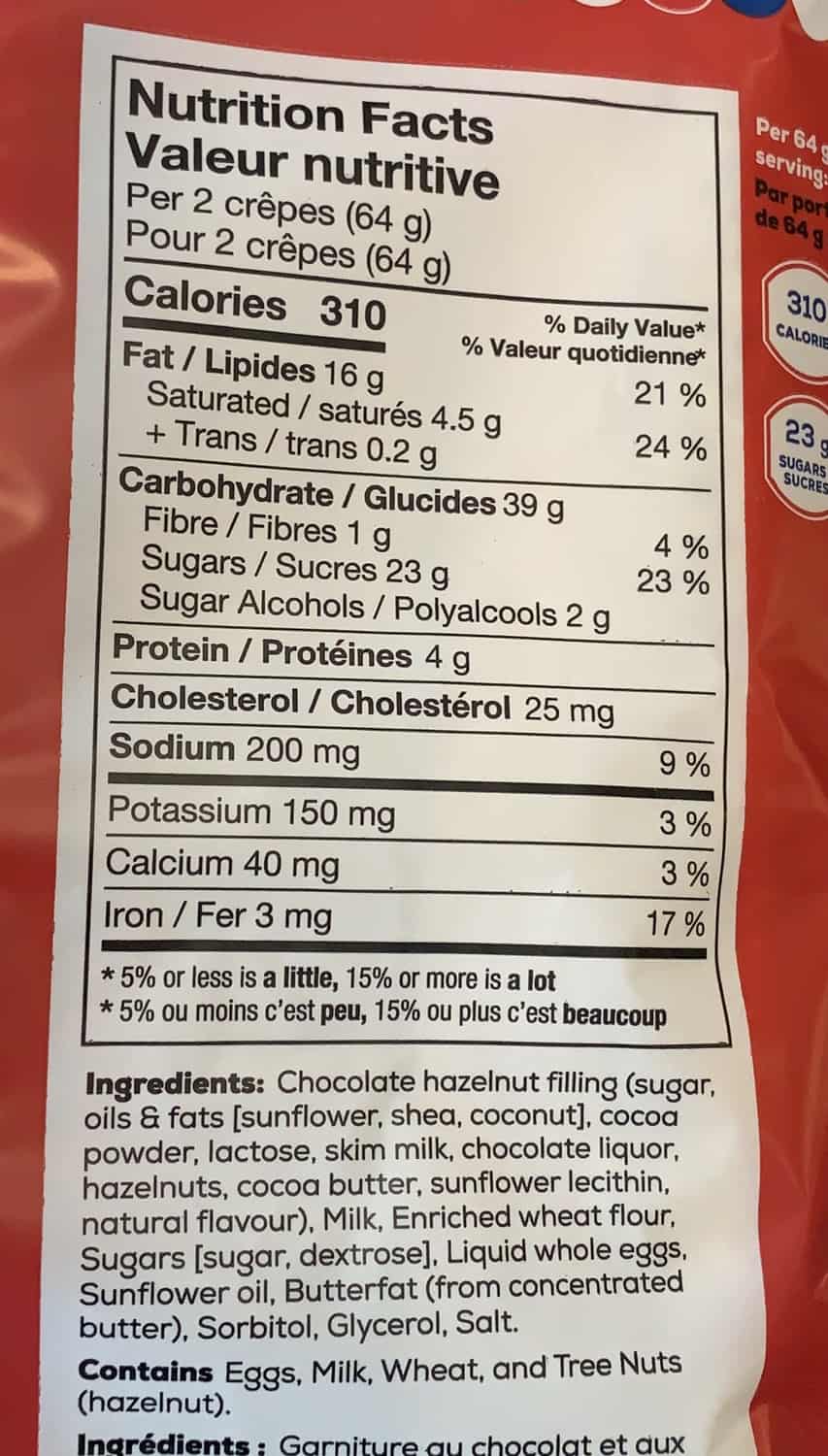 These were super fun to try and I don't regret buying them. I probably wouldn't buy them again but think they're a fun, novel item to try that kids and teenagers would find delicious.
Taste: 7.5/10
Cost: 7.5/10
Convenience: 10/10
Nutrition: 0/10
Crepes for dessert or breakfast? Savory or sweet crepes? Which do you prefer?